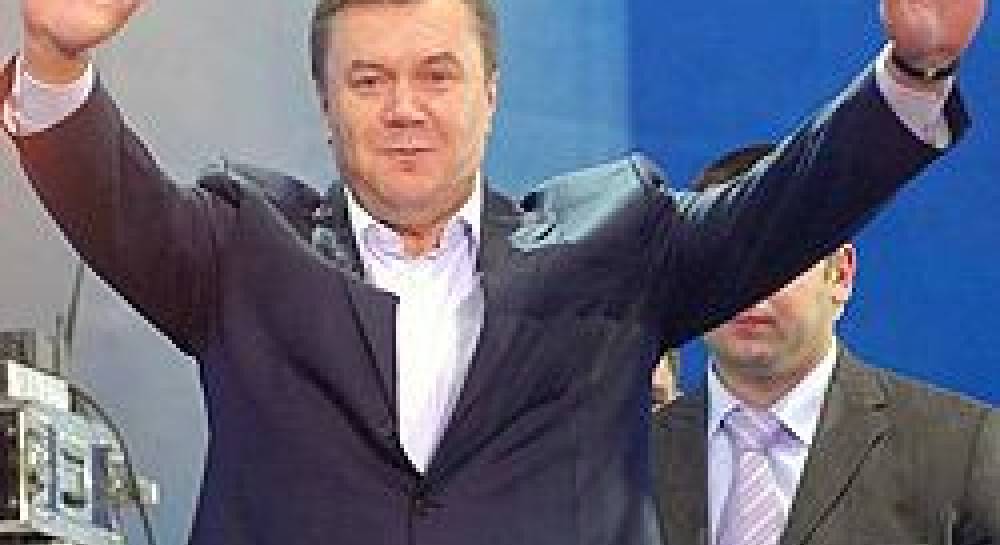 McCain consultant is tied to work for Ukraine party
11:06, 14 May 2008
3 min.
1880
A consultant to Sen. John McCain hired a public-relations firm last year to burnish the U.S. image of a Ukrainian political party backed by Russian leader Vladimir Putin, according to documents...
A consultant to Sen. John McCain hired a public-relations firm last year to burnish the U.S. image of a Ukrainian political party backed by Russian leader Vladimir Putin, according to documents filed with the Justice Department.
The lobbying firm of Davis Manafort Inc. arranged for the public-relations firm`s work through an affiliate last spring, at the same time Davis Manafort was being paid by the Republican presidential candidate`s campaign. The firm is co-owned by lobbyist Rick Davis, manager of Sen. McCain`s presidential campaign, and longtime Republican strategist Paul Manafort.
The Arizona senator has endorsed a political movement in Ukraine that is at odds with the Putin-backed Party of Regions.
The work for the Ukrainian party represents the latest issue to arise for the McCain campaign involving aides` ties to foreign interests. Last weekend, the campaign parted ways with two former lobbyists for the military government of Myanmar after their ties were reported in Newsweek.
This year, Democratic presidential candidate Hillary Clinton demoted her chief campaign strategist, Mark Penn, after it emerged that he was advising the Colombian government on how to win passage of a free-trade agreement that she opposed. Mr. Penn is also world-wide chief executive of Burson-Marsteller, a public-relations and lobbying firm.
McCain campaign spokesman Brian Rogers said Mr. Davis receives no income from Davis Manafort, although he still owns a share of the firm. "He earns no money from their activities while he is on leave," Mr. Rogers said.
The spokesman said the Ukraine lobbying activities weren`t relevant to the campaign. "There has been no greater enemy of the status quo and corrupt lobbying practices in Washington than John McCain," he said.
Working for foreign interests is legal, but it can be politically hazardous for lobbyists and the politicians they advise. The issue is becoming harder for politicians to avoid because globalization has made such work lucrative, drawing some of Washington`s best political talent.
Some of the best-paying but most-controversial contracts in Washington involve companies and individuals allied with the Kremlin. In addition to its work for the Party of Regions, the Davis Manafort lobbying firm has pursued business deals with Russian billionaire Oleg Deripaska, the Washington Post reported in January. In 2006, Mr. Davis introduced Mr. McCain to Mr. Deripaska, a supporter and confidant of Mr. Putin, according to the Post.
The Wall Street Journal reported last year that Mr. Deripaska has been barred from the U.S. for allegedly lying to the FBI about his involvement with organized crime.
Details of Davis Manafort`s Ukraine work were contained in a late January filing with the Justice Department. According to those documents, Daniel J. Edelman Inc., parent of the prominent Edelman public-relations firm, was paid $35,000 a month last year to promote the Party of Regions by Davis Manafort International LLC, a Delaware corporation set up in March 2007.
"Davis Manafort International LLC is directed by a foreign political party, the Ukraine Parties [sic] of Regions, to consult on the political campaign in Ukraine," the filing states.
Chris Deri, an Edelman employee who worked on the contract, said its work took place in the summer and fall of 2007 and was "almost entirely focused on U.S. media."
Mr. Manafort didn`t respond to emailed questions. An aide said he was unavailable.
The Party of Regions is based in Russian-speaking eastern Ukraine. In Ukraine`s presidential election in 2004, Mr. Putin campaigned for the party`s leader, Viktor Yanukovich. Reports of intimidation and other voting irregularities led to massive street protests. Ukraine`s top court ordered a new election, which was won by pro-Western candidate Viktor Yushchenko.
In recent years, the Party of Regions has moderated some of its pro-Russian positions and moved closer to the West, supporting Ukrainian membership in the European Union.
There is other evidence the firm has had ties to the Ukrainian party. When Mr. Yanukovich, the prime minister at the time, came to Washington in 2006, Mr. Manafort accompanied him at a breakfast for journalists at the Willard Hotel, Serhiy Kudelia, a Ukrainian journalist, said in an interview last year.
When Mr. Yanukovich spoke at the Center for Strategic and International Studies think tank in Washington, Mr. Manafort was in his entourage, according to Steven Pifer, the former U.S. ambassador to Ukraine.
The previously-undisclosed Jan. 28 filing shows that the Edelman firm was hired by Davis Manafort to work on influencing public opinion in the United States. The effort was aimed at "select top-tier media in the U.S.," as well as "experts and analysts focused on the former Soviet Union," the Edelman filing states.
U.S. law generally requires Washington consultants to register with Congress or the Justice Department when they take on foreign clients who have dealings with the government or are seeking to influence public opinion. But many lobbyists and consultants in Washington seek to avoid controversy over their foreign clients by not registering, citing a variety of loopholes such as exemptions for legal work.
Davis Manafort hasn`t registered as a foreign agent.
By Mary Jacoby  and Glenn R. Simpson
If you see a spelling error on our site, select it and press Ctrl+Enter