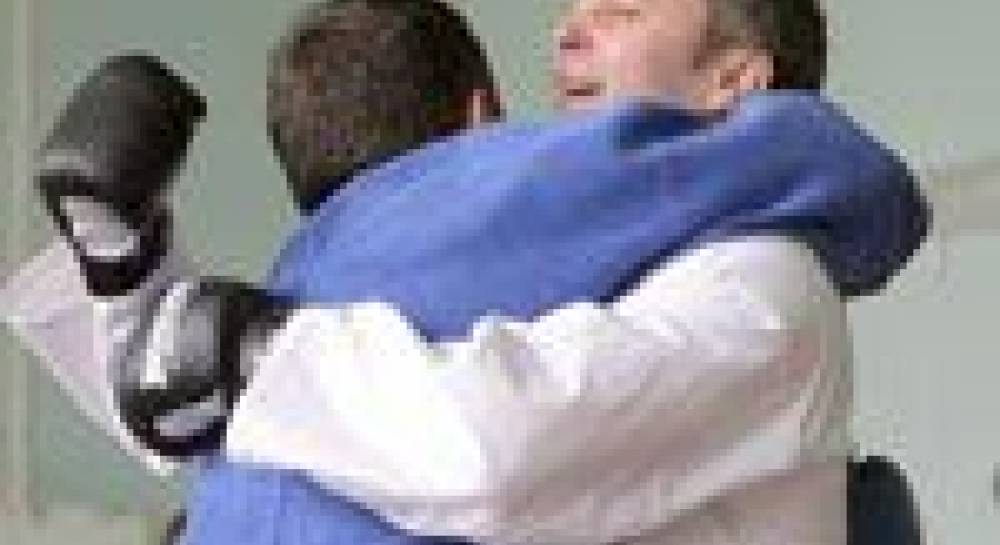 Shufrych became "honorary professor" of pankration (photos)
13:06, 02 June 2008
1591
0
Party of Regions MP Nestor Shufrych trained for two weeks to prepare to a duel with State Guards service chief Valeriy Geletey. However, Geletey refused from the fight in the last moment...
Party of Regions MP Nestor Shufrych has got the third dan, which corresponds to a sports master degree, of pankration – the most violent of currently existing types of fight (it combines kickboxing, wrestling, jujitsu, Muay Thai and elements of no-holds- barred fighting).
This was a result of his two-week training within frames of preparing to a duel with State Guards Service of Ukraine chief Valeriy Geletey. However, Geletey refused from the fight in the last moment.
The politician himself claimed that the new rank for him is similar to "an honorary professor in a university". However, his coach Oleksander Mandryk, who heads the national pankration combined team, was very serious about the upcoming fight.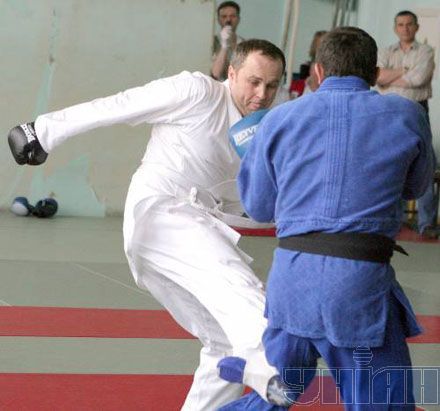 Shuvrych promised not to use his new experience in the chamber of parliament.
The idea of duel between N.Shufrych and V.Geletey appeared during demonstration fights of State Guards Service employees, when, asked by journalists with who Geletey would like to fight, he said that with Shufrych.
The politician accepted the challenge to the duel.
In several minutes before the beginning of the duel, Geletey, in presence of Shufrych's coach, refused to fight. Later he said to journalists that his professional ethics of a sportsman did not allow him to beat a person who could defend himself.
In his turn, N.Shufrych said to journalists that Geletey explained him that the press misunderstood his joke and proposed to shake hands. At the same time, the MP stressed he was ready to fight.
Geletey stressed that mass media misinterpreted his words from the very beginning. "The challenge to Shufrych was a joke… But the politician treated is seriously, and began writing humiliating letters to me, and there was a moment when I said to myself: I will go and prove as a sportsman… But later I thought… Well, how will it look like?", Geletey said.
Footnote. Pankration is a martial arts sport introduced in the Greek Olympic games in 648 BC. This martial art was founded as a blend of boxing and wrestling. Because of this, the term pankration comes from the Greek πανκράτιον, literally meaning "all powers" and that from πάν (pan) "all" + κράτος (kratos) "strength" or "power". The term is also used to describe the sport`s modern variations. Some also argue it to be the first all-encompassing fighting system in human history, and it bears many similarities to modern mixed martial arts styles. In pankration, well rounded fighters used whatever empty-hand techniques worked, with minimal rules.
If you see a spelling error on our site, select it and press Ctrl+Enter