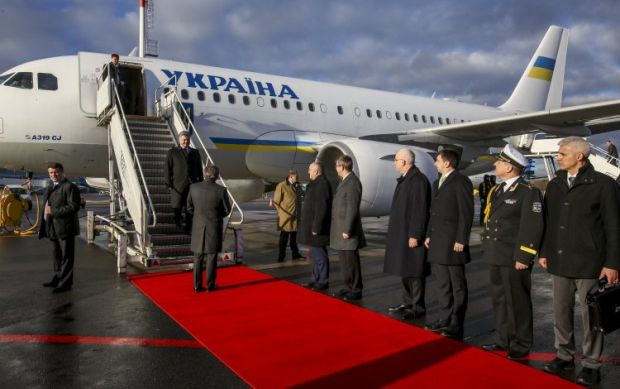 Ukrainian interest. Mutual understanding in Vilnius, electric Putin, and Euro-Atlantic solidarity
10:27, 05 December 2015
299
Poroshenko paid an eventful visit to Lithuania. Climate Summit in Paris confirmed the intransigence of Putin and Erdogan. The Russian president acted as an electric god for Crimea, not too convincingly though. NATO has invited Montenegro into its ranks and expressed solidarity with Ukraine.
Relations between Kyiv and Vilnius remain warm and constructive, as confirmed by Petro Poroshenko's recent visit to Lithuania. The Ukrainian president not only promised to study the Baltic experience of European integration, but also pledged assistance in the construction of a gas pipeline between Poland and Lithuania, which would reduce dependence of the latter on Russian gas. Ukraine knows for sure, how dangerous the Russian "blue gold" can be. Poroshenko stressed that Ukraine did not intend to give in to Russian blackmail regarding the entry into force of the Association Agreement with the EU.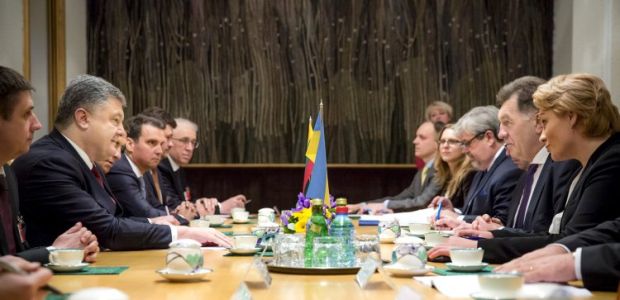 Poroshenko expressed willingness to assist in the construction of a gas pipeline between Poland and Lithuania / Photo from UNIAN
Before taking off to Lithuania Poroshenko attended the Climate Change summit in Paris which he used to fight for the extension of sanctions against Russia, at the same time fine-tuning positions with Donald Tusk and Angela Merkel. However, the highlights of the summit were mutual accusations of Vladimir Putin and Recep Tayyip Erdogan of trading oil with ISIL. Despite all cynicism of today's world such fishy facts of supporting terrorism, if proven, may have far-reaching consequences.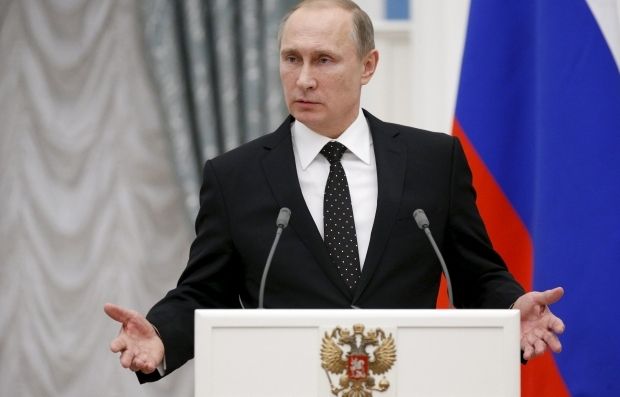 REUTERS
Vladimir Putin is do carried away with his virtual fight against Erdogan that he even used a term "Turkish clique" in his annual address. We can now expect some new verbal thrusts like "Janissaries of big politics," as Moscow does not hide its willingness to use Soviet-style rhetoric in foreign policy. The disturbing thing about the plunging Russian-Turkish relations is that Russia could resort to a step, threatening to everyone in the region – deployment of nuclear weapons in Crimea. It seems that the Kremlin has not thought of a better way to claim regional superiority over the Turkish army and navy. Meanwhile, Ankara is trying to be cool, without fuss, about the Russian sharp response.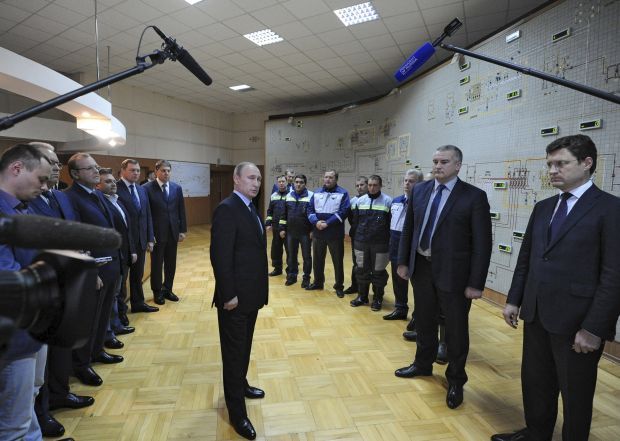 REUTERS
The Lord of the Kremlin had to personally fly to the Crimean peninsula, in order to mark the launch of a so-called "energy bridge" from mainland Russia. Putin is well aware that without constant replenishment through the TV, pro-Russian sentiment will not be peaking anymore in a place which has suddenly become so uncomfortable. Therefore, Putin is determined not to let this sentiment evaporate. At the same time, he aims at neutralizing further protests: hardly anyone will dare resent power shortages out loud after Putin made a personal "Let-there-be-light" appearance.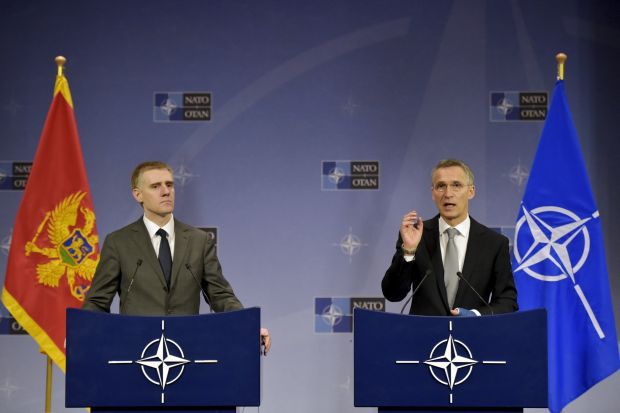 REUTERS
Meanwhile, NATO invited Montenegro to join the Alliance. Moscow perceived this move as an attack on its interests in the Balkans. Euro-Atlantic solidarity also manifested in moral support of Turkey and in the adoption of a new strategy against hybrid threats. NATO Secretary General Jens Stoltenberg stressed that NATO supports Ukraine and advocates a diplomatic solution to the conflict in Donbas. Unfortunately, the Minsk talks between the Ukrainian delegation and the separatists see no real success. At the OSCE ministerial meeting in Belgrade Ukraine's Foreign Minister Pavlo Klimkin bluntly urged Russia to fulfill Minsk agreements, but his call was a voice crying in the wilderness. At the same time, U.S. Secretary of State John Kerry assured Petro Poroshenko that Ukraine would not become a bargaining chip in relations between the West and Russia.
Yevgeny Magda
If you see a spelling error on our site, select it and press Ctrl+Enter