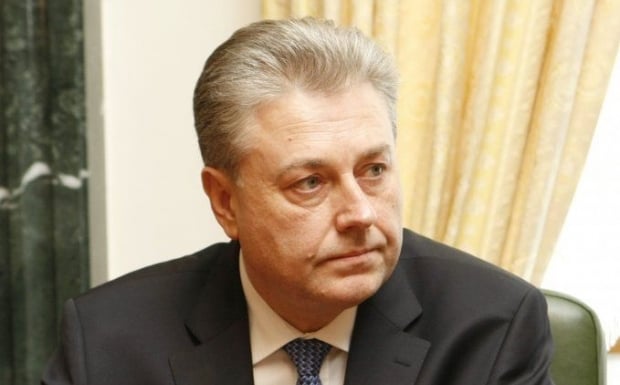 Ukraine's new Rep. to UN: "Immediately upon arrival, I'd like to look into the eyes of my Russian counterpart Mr. Churkin"
17:45, 16 December 2015
530
0
Interview
Ukraine's new Permanent Representative to the United Nations Volodymyr Yelchenko has told in an exclusive interview with UNIAN of what he planned to talk with his Russian counterpart Vitaly Churkin; he also spoke about whether it is possible to deprive Russia of its veto in the UN Security Council, and how the format of the Minsk talks may change.
On December 9, President of Ukraine Petro Poroshenko appointed new Permanent Representative of Ukraine to the United Nations, a career diplomat with many years of experience, Volodymyr Yelchenko. This appointment is particularly important, given the fact that Ukraine becomes a non-permanent member of the UN Security Council on January 1, 2016, for a two-year term. Ukraine plans to use the podium of the Security Council to bring peace to its territory.
Vladimir Yelchenko has already represented Ukraine at the UN between 1997 and 2000. He also worked as Deputy Foreign Minister of Ukraine and an Ambassador to Austria. For the past five years, Yelchenko has worked as Ukraine's Ambassador to the Russian Federation, traditionally the most difficult state for Ukraine. In an interview with UNIAN Volodymyr Yelchenko discusses prospects of Kyiv's future relations with official Moscow and outlines the plans for his work at the UN Security Council.
On July 20, 2010, you came to Moscow as Ambassador Extraordinary and Plenipotentiary of Ukraine to the Russian Federation. You have brought the draft Declaration on Strategic Partnership between Ukraine and Russia. Five very difficult years have passed. What do you think of Ukraine-Russia relations?
Indeed, it's been five years since the beginning of my work in Moscow. I still wish not to believe in what happened between Ukraine and Russia in recent years. I believe that history will not forgive quickly (or will it ever forgive?) our former strategic partners for what they have done. It's a shame that it happened, first of all, and secondly, that it happened when I was in office. I never expected that this would be possible. Unfortunately, now we will need considerable time for all of this to heal. For this process to begin, we to go a long way, find at least some minimal understanding.
Do you think it's possible amid annexation of Crimea and the Kremlin's undeclared war against Ukraine in Donbas?
That's what I mean. For the process of reconciliation to begin, we must reach a certain stage, which we are still far from. I'm not even talking about the issue of Crimea. It is first necessary to stop, put an end to the open aggression, and then start the negotiation process that can lead to peace. Unfortunately, this not only takes time, there also must be a will. Without a will to set peace, we won't be able to make it. What had happened, pushed Ukraine and Russia very far away from each other. I'm talking about generations. I don't know how long it will take for the people not to perceive it as painfully, at least at a basic human level, I'm not even talking about politicians.
Is the President of Ukraine going to appoint a new ambassador to Russia?
I don't know, frankly. Personally, I think that it's necessary we press pause in the situation that has developed between the countries. Appointing a new ambassador would not be a very clear step, considering the current state of affairs. In any case, there is a president, and it's up to him to decide.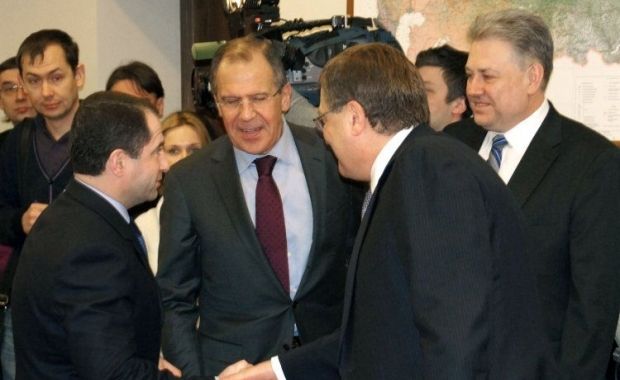 Yelchenko believes that Ukraine shouldn't appoint a new ambassador to Russia at the moment / Photo from UNIAN
Five years ago, you came to Moscow from Vienna. In an interview with UNIAN at the time, you described Vienna as a very calm city, a city for retirees, while calling Moscow the city of "drive and action." What are you feelings ahead of your trip to New York?
My opinion since about Moscow has not changed since. Despite our bilateral relations, Moscow remains a very interesting city. I think I'd still wish to come back there some day as an ordinary person. For the past two years that I've spent in Kyiv [after the start of Russian aggression, Yelchenko was recalled to Kyiv], I reminisced of Moscow with pleasure. I'm saying this openly – I'd like to come back.
As for New York, it's like a full circle from me. This is the city, where I set off for my first trip abroad. It was in 1986, and I was a young diplomat at the time. Now I'm going back there for the second time as a Permanent Representative to the UN [in 1997-2000, Yelchenko has headed the UN Mission of Ukraine].
Of course, it's an interesting job. But I remember well Ukraine's previous membership in the UN Security Council (2000-2001). Frankly, I can't remember anything special but the meetings and direct communication with my colleagues, whom I was seeing more often than my wife. It was a period of very hard work. It's clear that I'll have no free time now, neither. The global situation is difficult, so one shouldn't expect that the UN Security Council will be resting.
Yelchenko as Ukraine's Ambassador to Austria / Photo from UNIAN
How should one resist in the international arena the lies that Russia has been pulling on the tracks of its tanks in Donbas?
Immediately upon my arrival, I'd like to look into the eyes of my Russian counterpart Mr. Churkin [Russian Federation's Permanent Representative to the UN] and have a frank talk with him on this exact issue. In any case, the work at the UN Security Council is, first of all, communication. Of course, everyone will deliver official statements and positions of their countries, but without personal contact and frankness, it is unlikely that this work will be successful.
I will not predict anything. I have no recipes at the moment. I must first talk with my Russian counterpart. Based on the attitude I'll see, I will plan my further work.
Could you please share some arguments that you plan to use when speaking with your Russian counterpart, who depicts Ukraine as a fascist state where the Russian language is prohibited while strongly rejecting the participation of the Russian army in the battles in Donbas?
I can find plenty of arguments. I should note that I've spent the past two years in Ukraine, so I was a direct witness to these dramatic events. I don't think that Churkin has reasons not to believe me as a person. I will ask him, how they are going to reconcile, at least at a human level, after what they have done. I don't think he has an answer to this question. We still remain neighbors, and we'll have to live side by side, there are a lot of family ties. It is interesting to hear, how they are going to live with all of this.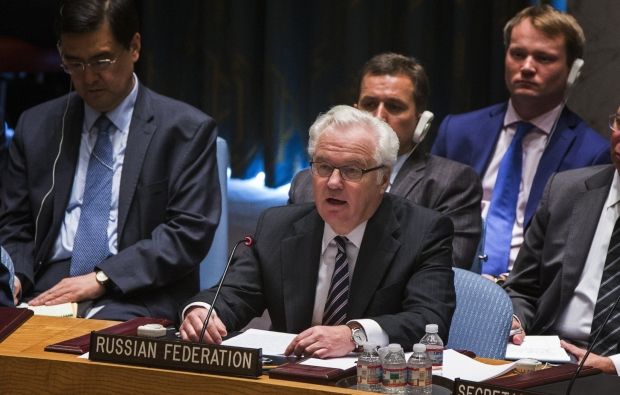 REUTERS
Could it be that the Russians are not interested in reconciliation? Many people in Russia are OK with exclusively neighborly relations, and the concept of "Krymnash"? ["Crimea is ours," a popular Russian slogan and hashtag, born at the time of Crimea's illegal annexation]
Of course, we can't talk about any strategic partnership, but we do need to normalize relations so that people can look in each other's eyes easily. It's not the case today.
Do you think this is possible without de-occupation of Ukrainian territories?
I agree that this is unlikely, but we must search for ways to do it. It will take time, it will not be easy, but we will have to start the negotiations process sooner or later. Today, there is no direct dialogue without mediators.
What tasks has the President of Ukraine set for you as Permanent Representative to the United Nations?
I'm looking forward to the meeting with the Head of State on this matter.
When do you plan to take office?
In any case, it will happen before January 1 since our membership in the UN Security Council starts at the beginning of the year. As the head of our delegation, I have to be there. I think that I'll go to New York within one or two weeks, at most.
In your opinion, has the UN become a platform for debate, where it is impossible to resolve issues, especially in situations where the aggressor state has the right to a veto in the UN SC?
It is difficult not to agree. I attended the last meeting of the UN Security Council on Friday (December 11), and I had similar feelings. It seems that all the questions are transformed into a routine. The most important thing for us is that the position of the international community and the Security Council member states does not change. All states, except Russia, support us, support Ukraine's integrity. Another thing is that this does not lead to fundamental changes, it's just discussion. But at least, there is a platform, which we can use to start our way forward. I am positive that during two years of our membership in the UN Security Council, we can find arguments so that the Ukrainian issue does not become a routine so that there are concrete solutions, not just discussion.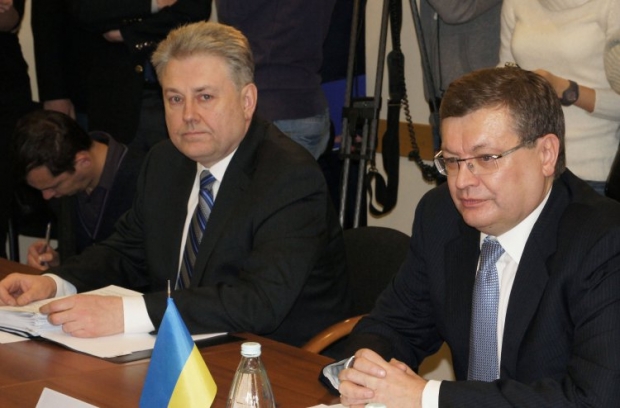 Yelchenko announced Ukraine's objectives in the UN Security Council / Photo from UNIAN
There is much talk about the need to reform the UN Security Council. Do you think it makes sense to increase the number of permanent members?
This discussion has started during my first trip to New York in the late 1980's. It's been a long time. The main question is what to do with the veto right. Increasing the number of permanent or not permanent members of the UN Security Council will do nothing. I believe that, if this body has more than 15 states in it, it won't improve its performance, at all. We all understand that the root of the problem is the existence of the veto right.
On the other hand, it is obvious that none of the five permanent members will volunteer to give up such right. But there are options. For example, the so-called collective veto, when resolutions don't pass if more than one state stands against it. That is, the UN SC's decisions can be blocked not by one, but two states. I think that is the most realistic option, but there is no consent on this issue, either.
The very UN Security Council will never reform itself; it should be the decision of the UN General Assembly. To make changes to the UN Charter, a separate conference must be held and then all parliaments of the world would have to ratify these documents. This is a very long process.
Is the international community somehow changing its position on the annexation of the Ukrainian Crimea? Can the fact of theft of the peninsula be approved in other countries?
Of course, not. I have not heard such statements; the position is clear. Annexation is not recognized by the world, except for the one country, which has done it. Everyone is amazed, especially those who remember history well, of how after 68 years after the Yalta Conference where the winners in World War II decided to establish the United Nations, one of the UN founding members openly stole part of the territory of the other founder of this international organization. Moreover, it pretends that nothing happened. It amazes the world the most.
The UN Security Council voted for the support of the Minsk agreements. But questions remain, as Russia does not recognize the participation of its troops in the Donbas fighting, and the peace process is impossible without their withdrawal. What should be done to change the situation and return the occupied territories under Ukraine's control?
First of all, it will all depend on the participants of the Minsk process, not the UN. The Security Council, of course, will endorse any decision approved by all parties to the conflict. I don't see much progress in this matter at the moment; we must persistently continue with the negotiations.
Another thing is what the format will be. There are opinions that the Minsk format is not the perfect one, and we should look for some other options. Perhaps this is so, but the main thing is to continue negotiations. The talks are better than war.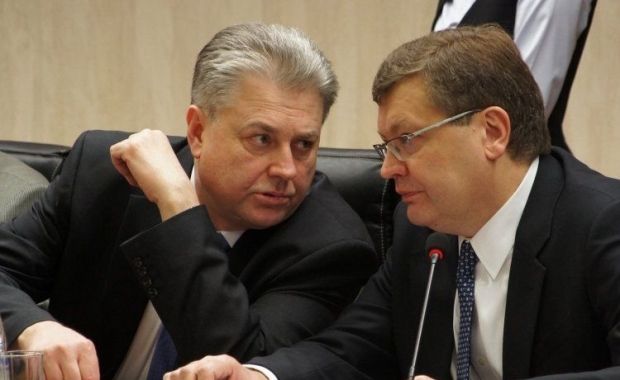 Yelchenko: Negotiations are better than war / Photo from UNIAN
Speaking of format, who should join the negotiations?
Any options are possible. We have heard of the option for the United States or Poland to join. In my opinion, engaging in negotiations the signatories of the Budapest Memorandum would be perfect, but this approach is not supported by everybody. We will also be working on it.
The last question. Your trip to Moscow has finally completed. What would you like to say to your former Russian colleagues, whom you've worked with before the war?
It's an interesting question. First of all, despite everything that has happened between our countries, I wish, as a person, to convey my sincere greetings on the winter holidays. I really miss not only Moscow but also friendly communication that we used to have back then. Unfortunately, everything has stopped, and it's not my fault. I would like to live to the time when it would become possible again...
Roman Tsymbaliuk
If you see a spelling error on our site, select it and press Ctrl+Enter