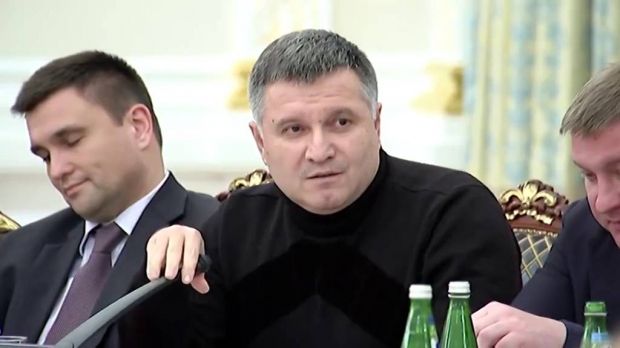 Week's milestones. Scandal on Bankova Street, Cabinet's retreat, and farewell to Communist Party
08:45, 22 December 2015
2 min.
254
A rough spat between Ukraine's Interior Minister Arsen Avakov and Odesa Governor, ex-President of Georgia, Mikheil Saakashvili, took place in front of the country's top officials and to the great delight of the Russian TV channels. The government was forced to admit that its tax innovations are unacceptable for the lawmakers. The activities of the Communist Party were completely prohibited in Ukraine.
An ugly skirmish between Arsen Avakov and Mikheil Saakashvili may have serious political repercussions. Firstly, the scandal at a meeting of the National Council of Reform has been widely broadcast on the Russian TV channels, jumping happily at any slightest opportunity to discredit Ukraine. Secondly, the conflict in the presence of the Head of State has become so massive that even a "Statement of the Three" (a long forgotten form of demonstrating the unity of the president, prime minister and speaker of parliament) has not been able to smoothe it.
The Government's draft Tax Code saw some hostile reception in the Verkhovna Rada / Photo from UNIAN
The Verkhovna Rada unexpectedly opposed the Cabinet's initiatives, as the head of the largest parliamentary faction, Yuriy Lutsenko announced that the budget for 2016 will be formed on the old tax base. Batkivshchyna faction and the Radical Party stressed that they would not support the government version of the country's major financial document. Arseniy Yatsenyuk and Natalie Jaresko had to retreat, although I would not exclude the government's last minute attempt to impose its will on the MPs. However, due to the lack of resources, it will be doomed to failure.
It's interesting, whether the the fate of the government was discussed at the "seminar of the oligarchs," which brought together in Kyiv three dozen of Ukraine's multimillionaires. They still have not drafted a joint statement, neither have they announced they were ready to return their capital back home and stop evading taxes. Moreover, the position of "the generals of the Ukrainian business" underscores the fallacy of government's commitment to increase the pressure on small and medium-sized businesses, as a real de-oligarchization is virtually impossible without the development of these smaller businesses.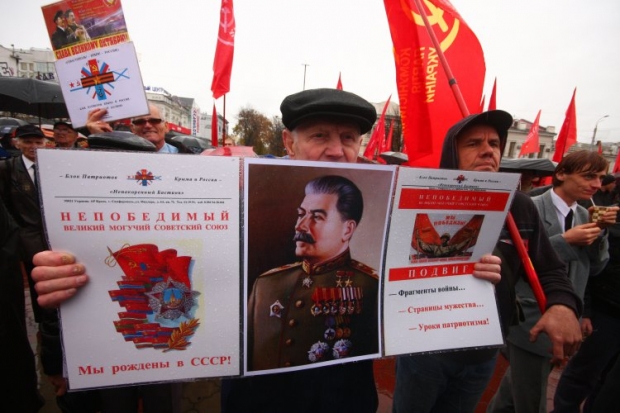 The communists plan to lodge a suit with the ECHR / Photo from UNIAN
Meanwhile, the Ministry of Justice managed to win the battle for the ban on the Communist Party of Ukraine. Companions of Petro Symonenko [leader of the Ukrainian Communists] resisted, but without much success. However, they intend to defend their case in the European Court of Human Rights. Members of the Communist Party were definitely reassured with the position of Amnesty International, which called the ruling of the Kyiv District Administrative Court a "decisive blow for freedom of speech." Unfortunately, the human rights activists don't always assess the retrospective of certain steps. It is expected that Symonenko's fellow party members will get additional help from their Russian counterparts from CPRF (Communist Part of the Russian Federation) and from the leftist movements of the European states, motivated by a sense of "class solidarity."
Yevgeny Magda
If you see a spelling error on our site, select it and press Ctrl+Enter