Week's milestones. Culmination of saga of PM's chair; mess in PGO, embarrassment in Kryvyi Rih
The desire of president's supporters to root PM Arseniy Yatsenyuk out of his chair is no longer hidden behind political etiquette. Ahead of the vote for the dismissal of Viktor Shokin, Ukraine's Prosecutor General, strange things are happening at his agency. Mayoral elections in Kryvyi Rih saw an embarrassing defeat of candidates from the democratic forces.
In his traditional Sunday's televised address in a "10 minutes with the Prime Minister" TV show, Arseniy Yatsenyuk described the situation as "crisis of leadership and national responsibility," urging the Rada to seal the mechanism of relations between different branches of power with a special parliamentary decision. Apparently, Mr Yatsenyuk forgot about the Constitution, which in fact regulates such relations.
Such memory failures are anything but surprising due to a nervous atmosphere in political circles making Yatsenyuk feel uncomfortable against the background of an ongoing controversy around his post. Formally immune from dismissal at the moment, the prime minister is forced to contemplate the emerging contenders for his chair, from which Yatsenyuk had not yet stood up. Willingness of Finance Minister Natalie Jaresko to become head of government of nobody's ministers seems like passing a ball to Yatsenyuk. Meanwhile, the first, yet not quite confident, steps of Volodymyr Groysman toward possible premiership logically irritate the incumbent prime minister. BPP faction supported Groysman's nomination at a closed Congress, also using a chance to clean the pre-election list of unreliable candidates and take away deputy mandates of Yehor Firsov and Mykola Tomenko. Both MPs left the ranks of the pro-presidential parliamentary faction earlier. The very discussion about their exclusion does not add points to its participants, only confirming the operetta nature of the Ukrainian party system.
BPP faction leader Yuriy Lutsenko continues to exert psychological pressure on PM Arseniy Yatsenyuk vowing to withdraw from the coalition if the Prime Minister fails to apply for resignation. I must disappoint Mr Lutsenko: it is just too difficult to leave the ranks of the defunct coalition, although it should be admitted that our politicians are capable of a more inventive steps. At the same time, the new coalition format, judging by the statements of Radical Party leader Oleh Lyashko, has not yet officially taken shape. However, Groysman has already started making statements in a "prime minister's format."
It is possible that a new factor in the Ukrainian politics in the near future will become Nadia Savchenko. There are far too many hypotheses as to the format of Savchenko's possible exchange and return to Ukraine now that she has been convicted. Yulia Tymoshenko's confidence over the prospects of the return of the Ukrainian pilot (who also tops Tymoshenko's Batkivshchyna election list) smells of irrationality and manipulation – "Lady U" intends to stir up the swamp of the Ukrainian politics with the help of her party fellow.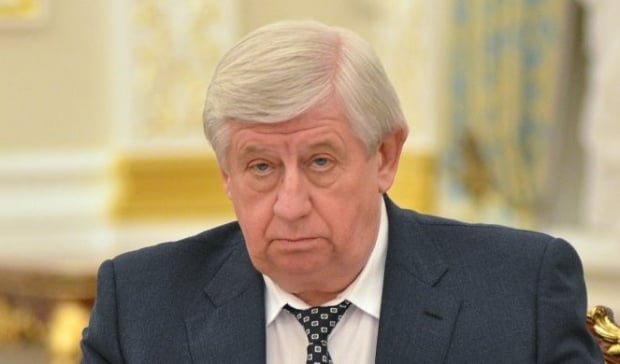 Ahead of the vote for Shokin's dismissal, strange things are happening at PGO. / Photo from UNIAN
Things just as strange happen in the Prosecutor General's Office, as the agency's chief Viktor Shokin reemerged after a long vacation. His subordinates are consistent in squeezing David Sakvarelidze's supporters out of their offices, spitting out accusations of all sorts against a Georgian-born new wave prosecutor. As Sakvarelidze is not only Deputy Prosecutor General, but also head of the Prosecutor's Office in Odesa region, several locally elected MPs also spoke up against him. In turn, a battered official thought of nothing better than to set up a rally near the PGO Headquarters demanding Shokin's dismissal. It is interesting to note that the Shokin's spokesman Vladyslav Kutsenko is convinced that his chief will retain office.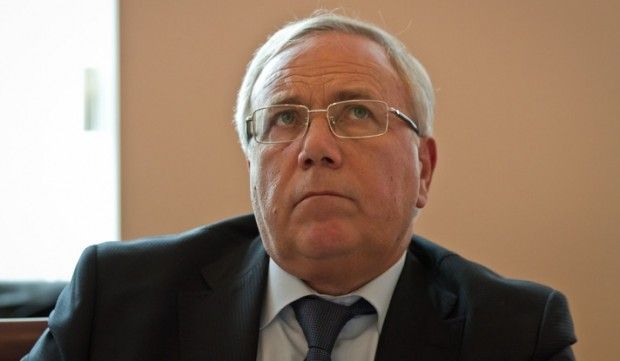 Vilkul won mayoral elections / vibori.kr.ua
Special mayoral election in the city of Kryvyi Rih this Sunday, set up at the request of Samopomich faction, ended in an expected triumph of the incumbent mayor, Opposition Bloc's Yuriy Vilkul, who left no chances for a candidate from Samopomich, Semen Semenchenko, who at the whim of party leadership substituted local resident Yuriy Miloboh, whose electoral race with Vilkul in autumn of 2015 was more than tight. Conspiracy theorists got an opportunity to seek for the one who "benefited the most," while political experts can now project the situation in Kryvyi Rih onto possible early parliamentary elections.
Yevgeny Magda
If you see a spelling error on our site, select it and press Ctrl+Enter