Ilya Novikov on Savchenko release: "As soon as she gets out, she will start pulling out the others"
10:47, 29 March 2016
1831
0
Interview
In an interview with UNIAN, the lawyer for Nadia Savchenko, Ilya Novikov, has elaborated on possible mechanisms of her release; said why Russia should not hope that the sanctions would be lifted in exchange for freeing the Ukrainian female pilot; and when we can expect the rescue of other political prisoners.
Global outcry caused by the case of Ukrainian female pilot Nadia Savchenko, who has been illegally transferred to Russia to be sentenced to 22 years' imprisonment, gives hope to the Ukrainian human rights activists that the world's attention will also be drawn to the other citizens of Ukraine, who are illegally held and tried in the Russian Federation. Moreover, this also gives hope that Savchenko's release will be followed by the rescue of other political prisoners.
However, Nadia's lawyer Ilya Novikov believes that a "big swap" will not start until year-end. In an interview with UNIAN, the lawyer for Nadia Savchenko, Ilya Novikov, has elaborated on possible mechanisms of her release; said why Russia should not hope that the sanctions would be lifted in exchange for freeing the Ukrainian female pilot; and when we can expect the rescue of other political prisoners.
On Sunday, March 27, the Russian Foreign Ministry said that the Kremlin is not obliged to release Nadia Savchenko. How should this statement be treated?
Such statement by the Foreign Ministry means that the decision [on Savchenko's release] is still pending.
There actually was a comprehensible promise to President of Ukraine Petro Poroshenko (he confirmed it himself, publishing this information). And there were many requests, including at the highest level, up to that of [U.S. President Barack] Obama. Until recently, I did not believe that Obama would speak on this matter, because U.S. don't comment on such issues. However, he has, even before the verdict was announced. There was this visit of [U.S. Secretary of State John] Kerry to Moscow, which, as far as I know, was quite successful (maybe not throughout the entire "front line," not the entire agenda, but in this particular part)...
Therefore, until April 5, we will remain in the same mode as since February 2015, when we heard the statement that that Russia did not believe the Savchenko case falls under the Minsk protocol, so her fate would be decided in the court. Since the first time this phrase was voiced, it was repeated at all levels in Russia. This means that as long as the sentence has not come into force, that is, until an appeal is filed and considered, or the appeal term expires, nothing will change. The term expires on April 5. There will be no appeal. Theoretically, it is still possible for Savchenko to change her mind, but knowing her firmness and integrity, I think that she won't change her decision.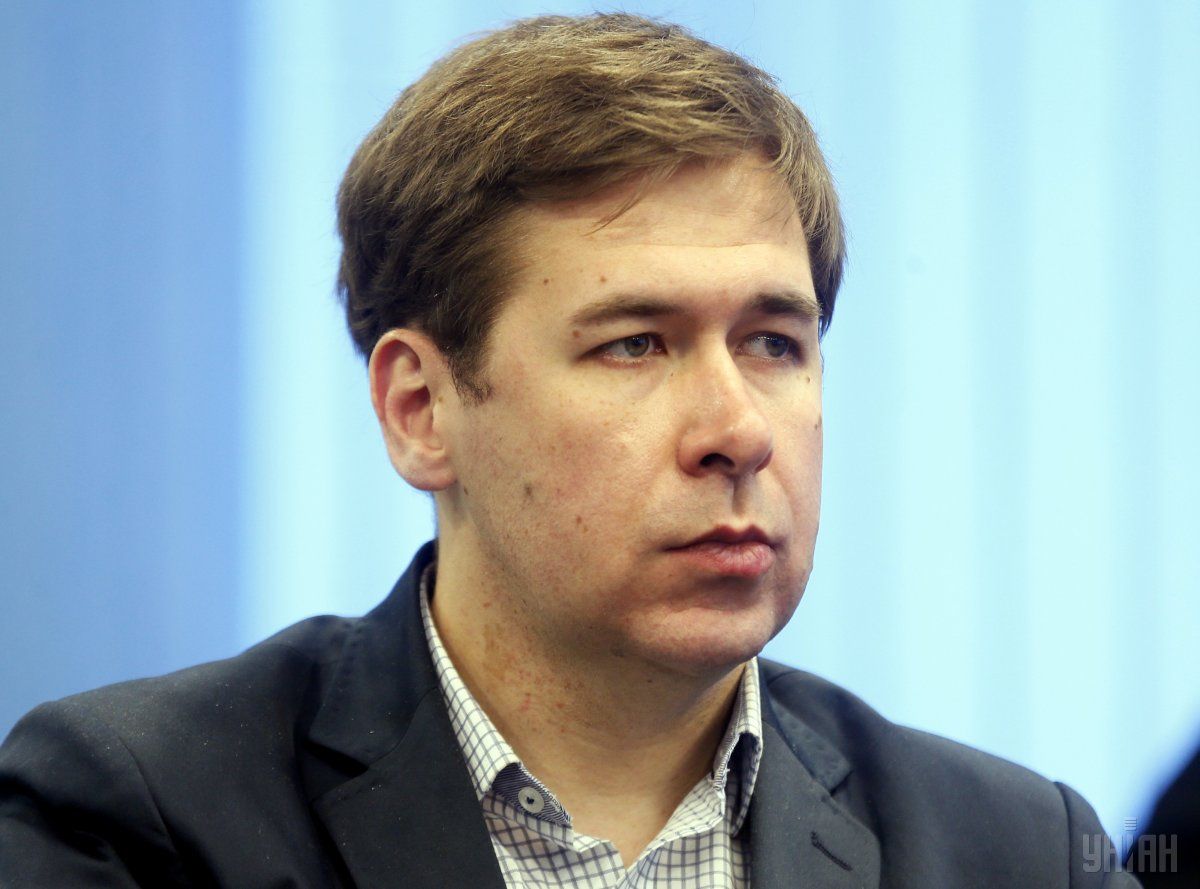 Novikov confirmed that there will be no appeal against Savchenko's sentence / Photo from UNIAN
Starting April 5, will we able to talk about the mechanisms of her release?
She will be formally considered as sentenced from April 6. This will open the legal path for taking certain decisions, starting with the pardon. That's because a person whose sentence has not entered into force can't be pardoned, as they are presumed innocent.
The most discussed mechanism today is  when a person is sent to serve their sentences at home. Also, a so-called "Estonian variant" is being discussed, involving direct exchange. Conventionally, it's just like in the movies, when people are brought to the bridge and exchanged on the spot.
But all of this only becomes possible after April 5.
Talking about the swap, the question was often raised of Savchenko's exchange for Russian servicemen Alexander Alexandrov and Yevgeny Yerofeyev, whose case is now in a Ukrainian court. In your opinion, will the situation with a possible exchange be affected by the murder of Alexandrov's lawyer Yuriy Hrabovskiy?
It's clear that such an incident as the murder of a lawyer (for whatever reason it took place – either it was case-related or not), can't but affect the course of the proceedings and the events surrounding it. According to my information, consideration of Alexandrov-Yerofeyev's case will be resumed in Kyiv on April 5. It's clear that there are reasons that may delay the term of their sentencing. But I have no information that Savchenko's exchange for Alexandrov and Yerofeyev, or for one of them, is this is the only opportunity to address the situation.
So, is the question on how the release will be carried out still being debated at the political level?
As I understand, the political process is continuing. There is a possibility, the political opportunity, that within the next two weeks, a week after April 5, we will hear that some agreement was reached. What shape will it have? It may seem that it would be logical for me, as a lawyer, to talk about the legal shape... But - no. It doesn't matter.
If a political agreement is reached, the shape will be found instantly, I assure you. There just has to be a "shake hands." They should indicate that they are actually giving her back.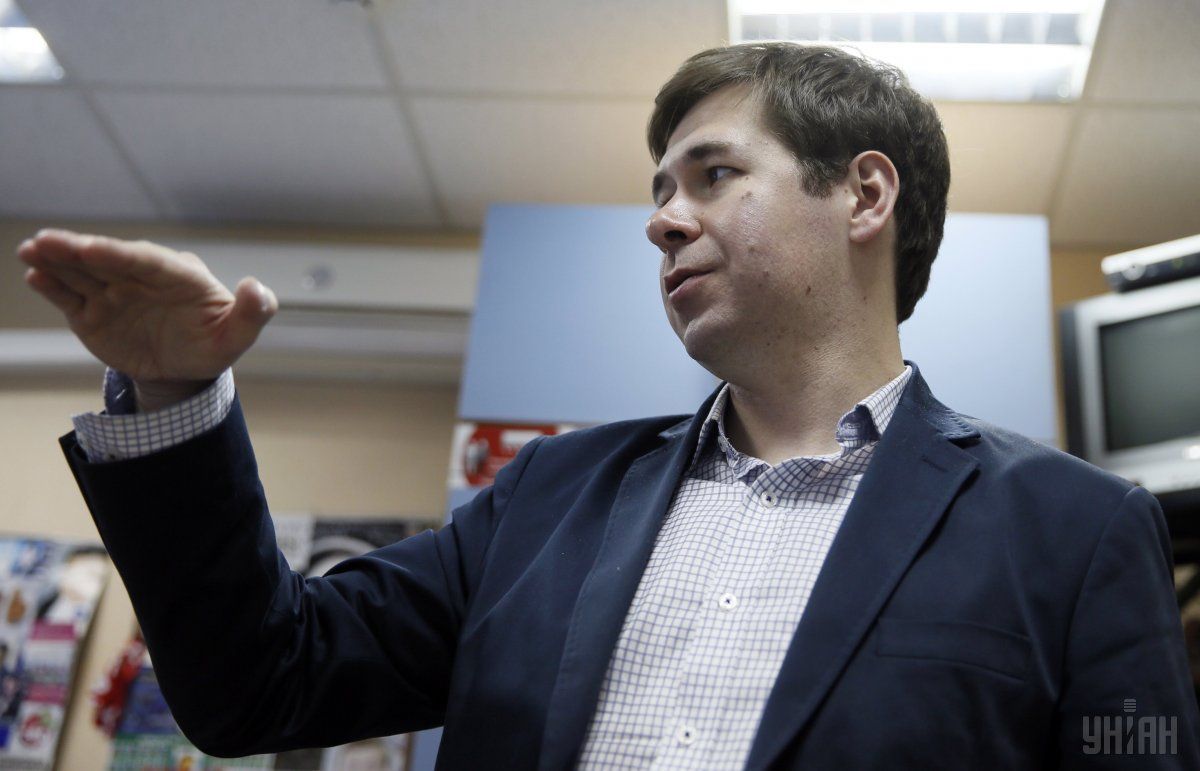 Savchenko's lawyer does not consider important legal aspects of her release / Photo from UNIAN
And then there will be someone to do the legal work. If Russia can't find a lawyer who could write it, we can help. However it's not a lawyer's work but a diplomatic process of the state.
Many believe that the release of Nadia Savchenko is possible in exchange for the lifting of the anti-Russian sanctions...
According to my information, this option is unlikely. Whatever they claim, the main question is how the negotiations end, not how they start.
For example, with regard to the U.S. position (I put a lot of effort to ensure that do understand it), the U.S. will not go for any concessions. This applies to the sanctions already in force, as well as to the issue of Crimea and the Ukrainian borders. That is, to all issues in which the United States is involved in the dialogue. As Savchenko's case began with her kidnapping and transportation across the border with Russia, the United States finds any version unacceptable which would involve anyone getting "the prize" for such behavior. The U.S. doesn't bargain this way.
How many citizens of Ukraine – political prisoners – require the same attention as Nadia Savchenko?
The data are uncertain. Human rights activists prefer voicing a number of 28 people – those who are in Crimea, and those who are not in Crimea. However, this list includes some people who have already been released. Yes, they were arrested, but their cases never came to court.
I would say that the main cluster of "Ukrainian" cases not related to Crimea was opened in the spring and summer of 2014, and now the last one of them is passing through the court. For these cases there is a feeling that all of them are like "start-ups" (I can't find a better word than "start-up"). They are a personal initiative of the investigators, who, expecting that their superiors will be pleased by any of such cases, hoping to be awarded in some way, chose to open many of these "start-ups." Some of these cases have died before being born, and some made it to courts. And now almost all of them, on part which is not related to Crimea, are coming to their completion.
The last case of Karpyuk and Klykh [the Ukrainian citizens Stanislav Klykh and Mykola Karpyuk are probed in the so-called "Chechen case," where among the accused is Ukraine's Prime Minister Arseniy Yatsenyuk; Russian law enforcers argue that Klykh and Karpyuk in the mid-90s along with Yatsenyuk participated in The First Chechen war and allegedly killed Russian soldiers] is in the first instance court in Grozny [Chechnya]. They have not yet been convicted, and we will hope for the best, because they are tried by a jury. A jury is sometimes the people who act according to their own vision of justice, not according to some call. You can't just call them. Well, that is possible, but most likely, this will surface one day...
As for the Crimean cluster, it all happened later (not counting the cases of Oleh Sentsov, Oleksandr Kolchenko, Hennadiy Afanasiev, and Oleksiy Chirniy). Crimean cases, in fact, regard the events of last year.
Could the completion of trial of Nadia Savchenko set a start to any progress on the issue of the release of other Ukrainians?
There are 11 people as far as I remember – those who are in a difficult situation, who were sentenced to imprisonment (some for the longer terms, and some for the shorter) – who need to be pulled out through negotiations. This is a group of Sentsov (Sentsov, Kolchenko, Afanasiev, Chirniy), this is Savchenko, Soloshenko, Vyhovskiy [Yuriy Soloshenko and Valentyn Vyhovskiy are accused of espionage for Ukraine].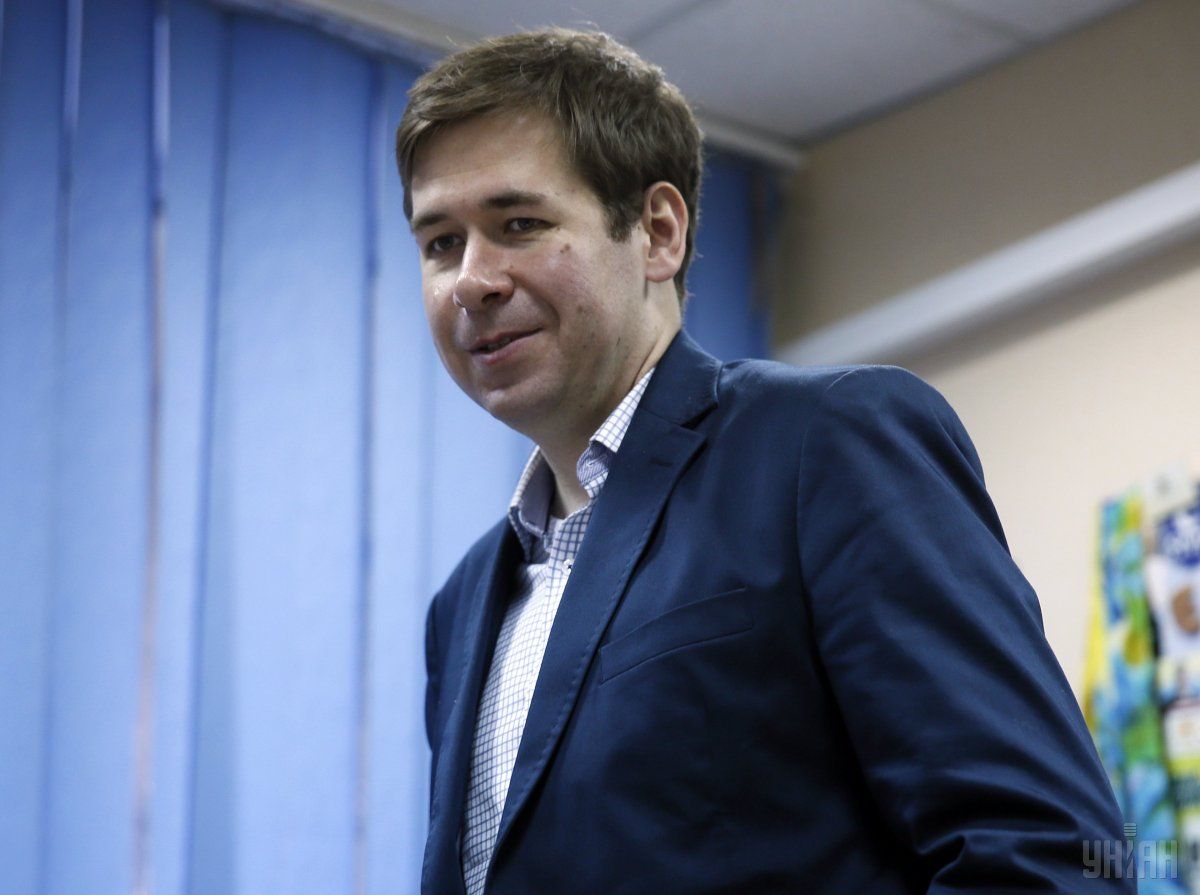 Novikov will be trying to reduce Vyhovskiy's sentence / Photo from UNIAN
The latter will soon appeal to the Supreme Court. I am also on this case, and it is classified as "top secret." Therefore, I can only say that in the first instance court, Vyhovskiy was sentenced to 11 years in prison, the appeal was filed, and I entered this case at this stage. Now I will try to reduce this sentence. I can give no more information, because I've signed [non-disclosure] papers.
And yet, what are the prospects not only reduce the sentence, but to release them?
I believe that there actually are such prospects. There are people who will not live to the end of their long sentences. Here, Soloshenko, he is 74 years old, with heart problems and a recently discovered oncology. He was sentenced to six years in prison. But he will not make it. Therefore, it is necessary to draw priorities. Or ther is Klykh. It is possible that he is in a dangerous condition now – it seems that he is mentally ill. That is, these two people may not live to some major universal solution.
The position of the Ukrainian Foreign Ministry is to seek an all-for-all swap. Everything is complicated by the position of the Russian side. It's also not fully clear whether the people who are now in Luhansk and Donetsk [those who are held captive by the militants] should be discussed within the framework of this decision. It's unclear, to what extent it affects those who have been arrested in Ukraine, meaning both Russian and Ukrainian citizens. That's all a tangle of questions on which I, as a lawyer, can't comment in full.
I can say that the position of Nadia Savchenko, whom I represent, is that once she is released, she will become a major fighter for these people. That's regardless of whether she will be formally appointed in some way, or act as an MP. As soon as she gets out, she will start pulling out the others.
She considers it as a moral obligation. Because, really, it is clear that the society (both Ukrainian and international) can't monitor the fate of all these people with same precision. It so happened that the lion's share of attention and support was focused on Nadia. There were good reasons for that: the way she behaved, and who she is, and what the charges are... So the reality is that she got most of the support. And she finds it impossible not to share this support. To do this, she needs to be released.
Nadia Savchenko initiated an appeal over the fate of other political prisoners, even while behind bars...
There were a few times she did so...
Have her appeals gotten any answers?
There was a reaction, and I have forwarded this reaction. But the problem is that in diplomacy, everything is not that easy, that straightforward. The work is ongoing, but it is still far from completion.
If you see a spelling error on our site, select it and press Ctrl+Enter