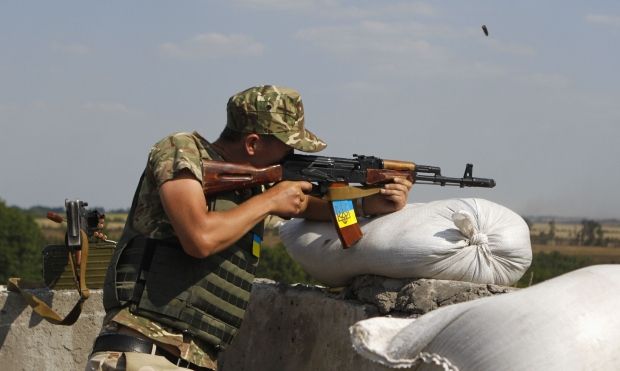 Ukrainian interest. Donbas factor, overseas hope, and lessons for Kazakhstan
Donbas factor is becoming increasingly prominent in Ukrainian politics. Statements by U.S. officials and top military officers instill hope in the hearts of average Ukrainians. Kazakhstan President Nursultan Nazarbayev has vowed to his people not to allow the 'Ukrainian scenario' in Kazakhstan.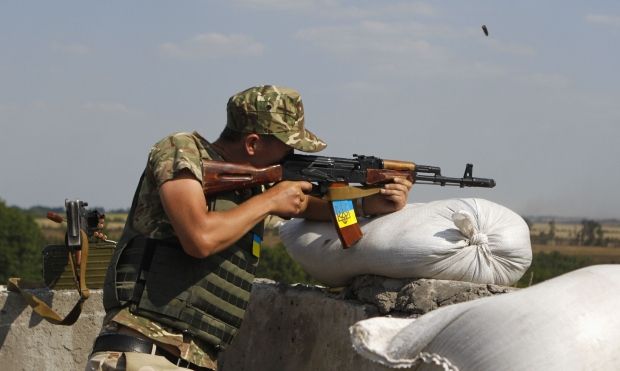 REUTERS
A relative lull in Donbas on Easter should not create any illusions. However, it is highly likely that that the Normandy Four Foreign Ministers at a Berlin meeting on May 11, announced by German top diplomat Frank-Walter Steinmeier, will put additional pressure on Ukraine in order to provide for the speedy implementation of the Minsk agreements, even at the cost of Ukrainian interests.
It seems that Kyiv is ready for such developments, so the Ukrainian authorities came up with a series with of preventive statements. Former Ukrainian President, now Ukraine's representative to the Minsk Contact Group Leonid Kuchma did not just put the blame on militants for the failed prisoner exchange, but also stressed that it is meaningless to talk about any elections in militant-occupied areas of Donbas until control is restored over the Ukrainian-Russian border. Iryna Gerashchenko, Ukraine's envoy to the humanitarian subgroup in Minsk, has accused Russia of trying to ruin the Minsk format. She claims, this format causes the Kremlin significant image losses and seriously challenges its struggle for the lifting of sanctions, which is now one of Russia's foreign policy priorities. It's hard not to agree with Roman Bezsmertniy, former member of Ukraine's delegation to the Trilateral Liaison Group (who quit just recently), who expressed confidence that Ukraine needs to offer its own strategy of Donbas settlement. The objective confirmation of the words of Ukrainian politicians was the statement by the Deputy Head of the OSCE SMM Alexander Hug, who called on the militants to withdraw heavy weapons from Donetsk and Luhansk. The Ukrainian authorities are aware that under the pretext of holding a parade on May 9, Russia has been deploying in the militant-controlled areas of Donbas more armored vehicles and artillery systems.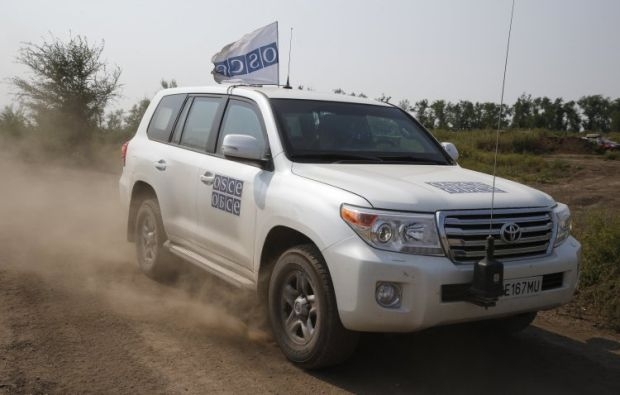 The head of the OSCE SMM urged militants to withdraw heavy weapons / Photo from UNIAN
The newest revelation of Bellingcat, an international team of investigative reporters, determining through elaborate OSINT the exact registration number of the Russian army's Buk missile launcher that downed MH17 in Donbas in 2014 is unlikely to make the Kremlin recognize the obvious. These data, as well as other evidence of Russia's violations of international law, look like a drink that is yet to infuse. Perhaps, for quite a long time.
Although not formally a participant to the Minsk talks, Washington occasionally makes statements intended to make Russia come to its senses. For example, U.S. Defense Secretary Ash Carter said that they will protect their allies from pressure, while the newly appointed Supreme Allied Commander Europe Curtis Scaparrotti stressed that the Alliance must be prepared to refute Russia in case deterrence measures aimed at curbing Moscow's aggressive intentions do not bring the desired result. Of course, U.S. Gen. Scaparotti scored a lot of points in the eyes of Ukrainians, but we must not forget that in the West, even against a backdrop of a hybrid confrontation, the decisions are taken by politicians, not military commanders.
President of Kazakhstan, Nursultan Nazarbayev made some curious conclusions from what has been happening in Ukraine. He firmly declared that he would not allow a repetition in his country of the "Ukrainian scenario," adding that he was ready to harshly suppress any protests. It should be reminded that this longtime nation leader is quite experienced in countering protests. Unfortunately, Nazarbayev is wrong in defining publically and not without intent his opponent. The main threat both for him, and for Belarus President Alexander Lukashenko is not Ukraine, but Russia. History shows that Russia has no friends or allies it wouldn't sacrifice. I believe that Astana, Minsk, and Yerevan should keep it in mind.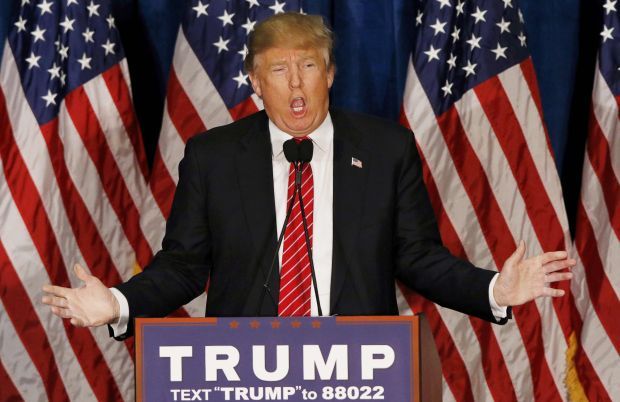 REUTERS
The fact that Donald Trump, or The Donald, has actually become the main GOP nominee for U.S. presidency, given a whirl of shocking statements he has produced during this weird campaign, put before the Ukrainian diplomacy a number of challenges. Not only must communication with the Democrats' team Hillary Clinton be established, there should also be an enhanced search for potential contacts in Trump's team on foreign policy. Ukraine cannot afford being caught off guard by any outcome of the presidential race across the ocean.
Yevgeny Magda
If you see a spelling error on our site, select it and press Ctrl+Enter