Ukraine Envoy on Russian lobby in Hungary: "I hope business interests will not prevail over security"
22:40, 12 July 2016
9 min.
520
Interview
The newly-appointed Ambassador of Ukraine in Hungary Liudmyla Nepop has talked in an interview with UNIAN of certain issues in bilateral relations, priorities, and the potential for cooperation between Kyiv and Budapest.
Before the appointment to the post of the Ambassador Extraordinary and Plenipotentiary of Ukraine to Hungary May 30, 2016, Liubov Nepop was Ukraine's acting representative to the EU, and prior to that, a pentalingual diplomat twice worked at the Embassy of Ukraine in Hungary. In an interview with UNIAN, the Ambassador spoke about the directions of intensification of bilateral contacts between Ukraine and Hungary, the priorities in diplomatic services, the potential for development of economic relations, and the need to counter the radicals who are trying to play on the historical feelings and incite enmity between the people living in the border regions.
Madam Ambassador, given your experience in Hungary, how is Ukraine perceived in this country? What is Ukraine's place in Hungary's bilateral relations with other countries?
Building up good relations with neighbors is among our priorities, and Hungary takes an important place in this neighborhood policy. Besides, Hungary is also important for us as an EU member state and a NATO Ally, as well as an active participant to Visegrad Group. Similarly, Ukraine takes an important spot in Hungary's foreign policy as its neighboring country and home to a 160,000-strong Hungarian minority. Such approaches of both countries to building up relations create a fine basis for an active and effective dialogue.
As for the perception of Ukraine by Hungarians, I'll give just one example – a unique initiative that was born in Hungary. On the Day of the Ukrainian Constitution, the Hungarian Csillagfalu Association in the framework of the "Learn about the culture, to learn about the people," launched a campaign titled "Nation greets nation." The campaign provided for the municipal and rural authorities, NGOs, and ordinary Hungarians to congratulate Ukraine on the occasion of the 25th anniversary of its independence. In my opinion, this initiative clearly demonstrates the Hungarians' friendly attitude toward Ukrainians.
Does Hungary have an understanding of what is happening in Ukraine?
Budapest has been providing active practical assistance to our country in the context of Russian aggression. Ukrainian children in 2015-2016, with the support of the Hungarian Government, came to Hungary on vacation. We are talking about the children from the families of troops taking part in the anti-terrorist operation in Donbas. Last year, nearly 700 such children from Ukraine visited Hungary. This year, more than 200 children went there.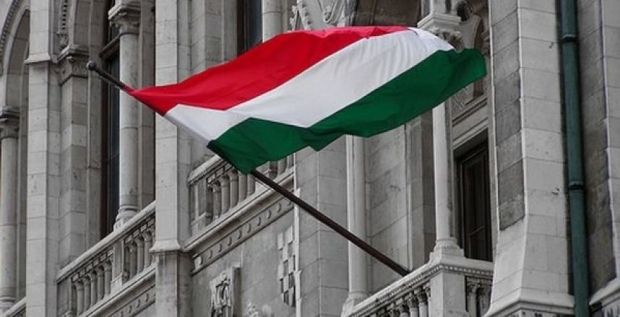 Budapest has been providing our country with active practical help in the context of Russian aggression / cont.ws
In addition, in the past year, as well as this year, Hungary has taken our soldiers, wounded in the ATO, for medical treatment. Last year, 15 troops underwent rehabilitation. This year, Hungary is ready to accept 20 WIAs. Currently, four of our guys are already receiving such treatment. Therefore, there is an understanding of the situation.
How common are the calls to give the Ukrainian region of Zakarpattia to Hungary? How can the Ukrainian side oppose this?
There are no, and there have been no such calls from the official Budapest. However, radicals can be found anywhere who are trying to play on the historical feelings and incite enmity between the nations. This we must resist together.
Zakarpattia is a multinational region, inhabited by different ethnic groups. This factor must help strengthen relations between Ukraine and its neighbors. It is due to this fact why Zakarpattia can become a nice platform for testing different formats of cooperation with our neighbors, which can then be transferred to other regions. We can oppose any radical appeals with our cooperation, which brings us together instead of creating barriers and exacerbating mistrust and fear.
Speaking of cooperation, which issues are most problematic in the bilateral relations? How are you going to resolve them?
Today we should consider intensification of our political and practical dialogue, including in the context of our bilateral commissions.
Throughout 2015, there has been a decline in bilateral trade turnover – a total volume of trade between Ukraine and Hungary compared to 2014 decreased 17.1% to $2.6 billion. At the same time, we must promote business contacts and encourage cooperation between small and medium businesses.
Another important issue is harmonization of quotas on bilateral and transit road transportation. At the latest meeting of the Ukrainian-Hungarian Joint Committee on Road Transport in Budapest held June 29, the parties failed to reach agreement on increasing free quotas for Ukrainian carriers by 1,000 bilateral and 500 transit permits.
Speaking about the humanitarian aspect, we must oppose, together, any attempts to create an artificial confrontation between Ukrainians and Hungarians based on manipulation and games around national feelings. We, unfortunately, we are well aware of what this can lead to. There are 160,000 people of Hungarian descent living in Ukraine. In Hungary, there are about 6,000 people of the Ukrainian origin. I believe that minorities are our common heritage which must be used for the rapprochement between the two countries. After all, it's the national minorities, who are able to have two native languages and understand the psychology of both nations, that can act as a sort of mediators for businesses from the two countries and promote each other's culture? I think that through this prism, we should shape our approaches in this area.
What are the objectives you set for yourself in your new office?
First, it's the intensification of bilateral political contacts and ensuring support from Hungary in matters of restoration of Ukraine's territorial integrity and putting a halt to the Russian aggression in the east of our country. The official Budapest has repeatedly stressed non-recognition of Crimea annexation reiterated support for the implementation of the Minsk agreements. Hungary has also supported the extension of the EU sanctions imposed against Russia. And we are grateful for that support.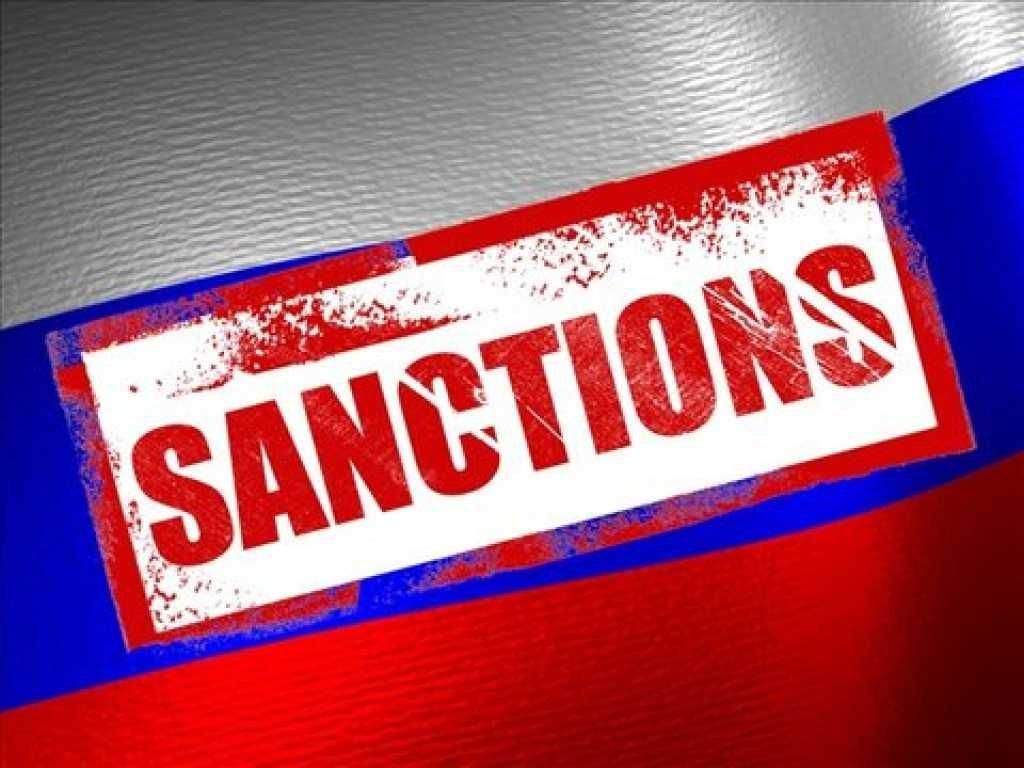 Hungary supported the extension of the EU sanctions against Russia / censor.net.ua
Second, it is strengthening trade and economic relations. We need to make a wider use of the Deep and Comprehensive Free Trade Area Agreement. Additional opportunities open for interaction between SMBs of Ukraine and Hungary.
Third comes the development of regional cooperation. Cooperation within the Danube Commission and the EU Strategy for the Danube Region, the implementation of joint projects using the capabilities of Eastern Partnership, cooperation on developing transport infrastructure within the Trans-European Transport Network, the active use of the Visegrad Four + Ukraine format – all of these are traditional areas of cooperation, although they are still  full of potential.
A promising new project is the launch of the European Grouping for Territorial Cooperation "Tysa". This is the first such case of interaction between the EU member state and a country which is currently beyond the EU. This project will allow the EU to raise funds for joint projects aimed at building checkpoints at the Hungarian-Ukrainian state border and promotion of tourism, improvement of sewers and drainage structures, settlement of environmental issues, recycling, and more. I believe this project has every reason to be a real highlight of Ukrainian-Hungarian cooperation with the EU support.
Among priorities, there is cooperation in the energy sector. Of course, it is multifaceted, but I would point out continuing cooperation in reverse flow gas supplies from Europe to Ukraine, as well opposition to a politically motivated construction of a Nord Stream-2 gas pipeline.
Attention should also be paid to culture. This year, we celebrate the 25th anniversary of the Ukrainian Independence and also 25 years since the establishment of the Ukrainian-Hungarian diplomatic relations. Hungary was the third country Ukraine has established diplomatic ties with, and this fact should not be forgotten.
In general, I will be working to ensure that the results of our bilateral cooperation strengthen the attitude in Hungary to Ukraine, and in Ukraine – to Hungary as a friendly state and a key, reliable partner in the international arena. I count on the support of this approach from the Hungarian side.
What areas, in your opinion, have the greatest potential?
There is potential both in the political dialogue, and in deepening trade and economic cooperation, and in strengthening cooperation at the regional level. There is also potential in the wider use of Hungarian experience in implementing reforms. Moreover, the Hungarian side has clearly reiterated readiness [to assist in this issue]. New opportunities are opening up for enhancing cross-border cooperation in the context of the growing role and powers of local authorities in the framework of Ukraine's decentralization.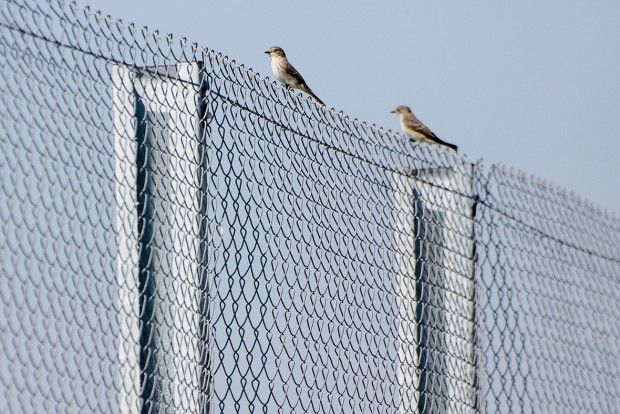 REUTERS
There is potential in constructing checkpoints at the border.
New prospects open as Ukraine has joined a number of EU programs such as Horizon 2020, the research and training programs of Euratom, Creative Europe, Competiveness of Small and Medium Enterprises (COSME); as well as signed an agreement with the European Defense Agency. The main thing here is to define our tasks and opportunities together and work jointly to achieve the objectives set.
In June, Ukraine signed a Declaration on effective waterway infrastructure maintenance on the Danube and its navigable tributaries, adopted in 2012. What are the effects of signing this document?
The document relates to the cooperation between the Danube countries in matters of information exchange on the actual state of the Danube fairway, in particular, its depth and width; monitoring of regular maintenance work. Such cooperation is important in terms of both ensuring smooth navigation and complying with environmental standards.
Are there any positive trends in trade and economic relations, which you have already mentioned?
I have already said in the past year, our bilateral trade turnover decreased. The negative trend prevails this year as well. Thus, in January-April 2016, the turnover dropped 33.7%.
The decline in turnover in 2015 was mainly due to a reduction of almost 40% of Ukrainian exports. However, in January-April of this year, Ukrainian exports grew by 23.7%. We hope that the positive growth trend will be maintained in the future. Today the structure of Ukrainian exports to Hungary and Hungarian exports to Ukraine remain virtually unchanged. On our side, this is energy (electricity), minerals, semi-finished products, and lumber. Among the finished goods – there is machinery, equipment, light industry, and agriculture. From Hungary to Ukraine, gas is supplied (in the reverse flow), as well as mineral fuels, chemical products and electric goods, medicines, vehicles, and agricultural products.
I see potential in the search of new opportunities for cooperation and establishing direct links between industry associations, supporting SMEs, diversification of export structure of the two countries, transfer of Hungarian technology to Ukraine and unleashing the potential of Ukrainian IT sector, setting up joint ventures.
Important is also the resumption of bilateral joint commissions – on economic cooperation and on trans-border and cross-border cooperation, the latest meeting of which was held back in December 2013.
You also mentioned the reverse gas flows...
The issue of reverse flows remains important in terms of ensuring our energy security, and we look forward to this continued support from Hungary. In May 2014 – June 2016, a total of 1.222 million cubic meters of gas was supplied to Ukraine from Hungary.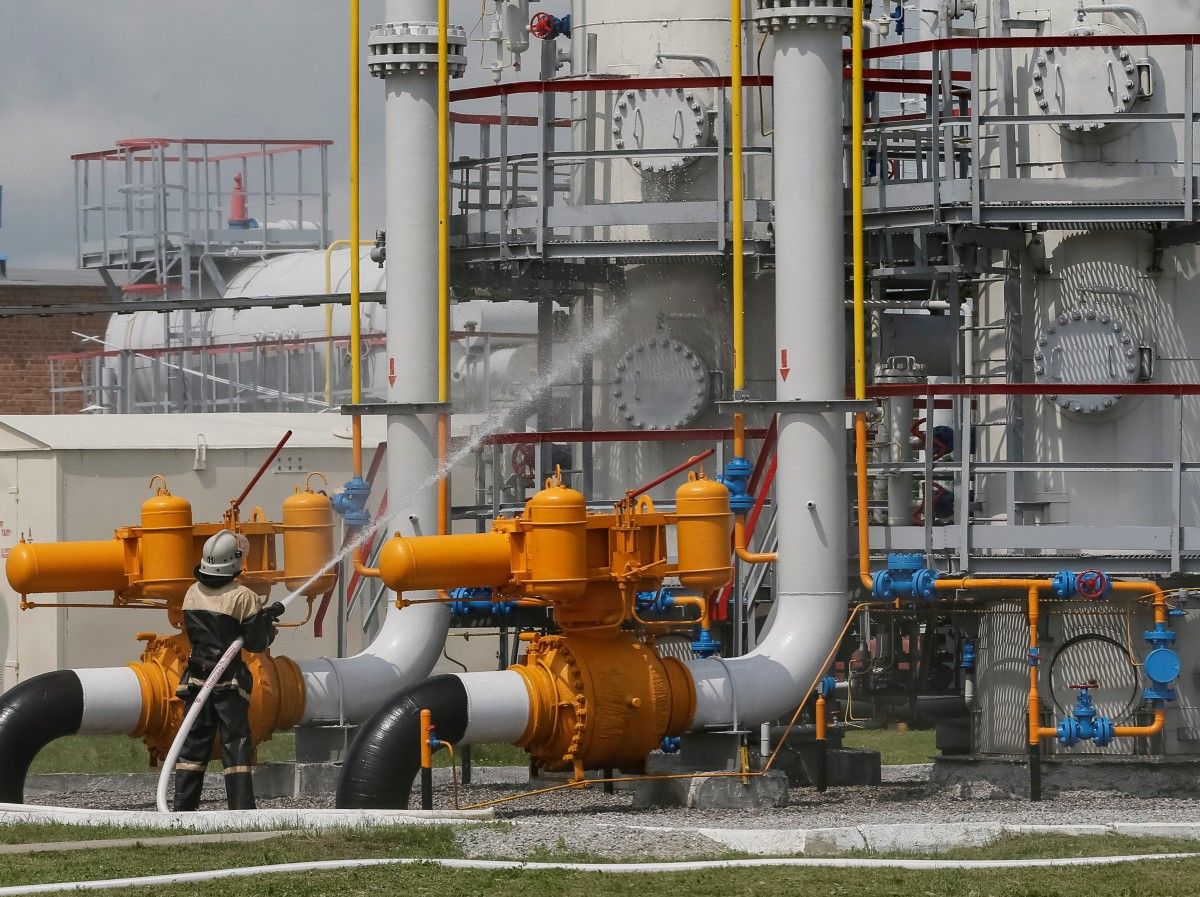 REUTERS
At the moment, there are no problems with deliveries via Hungary, and we hope that this route will continue to operate smoothly.
What will be your approach in the dialogue with the Hungarian side on sanctions against Russia in a situation where Budapest opposes their continuation without debate?
Budapest has repeatedly expressed consistent support for the independence, sovereignty, and territorial integrity of Ukraine and our European choice. The Hungarian side constantly emphasizes its interest in the peaceful resolution of the situation in the east of our country and support for all international efforts aimed at resolving the conflict, including the fulfillment as soon as possible of all the conditions of the Minsk agreements. Hungary, as I mentioned, has been assisting the victims of Russian aggression and their families, providing vacation tours for the Ukrainian children and treating our wounded troops.
As for the sanctions, Hungary says about the need for discussion within the EU on the results of the implementation of the Minsk agreements. Budapest is generally in favor of important decisions being adopted based on discussions at the highest level within the EU. Ukraine's position on this issue is clear. We call on the EU to maintain sanctions until full implementation of the Minsk agreements, as it was earlier declared by the European Union. At the moment, the sanctions remain the only instrument of the EU's practical influence on Russia in addition to political pressure.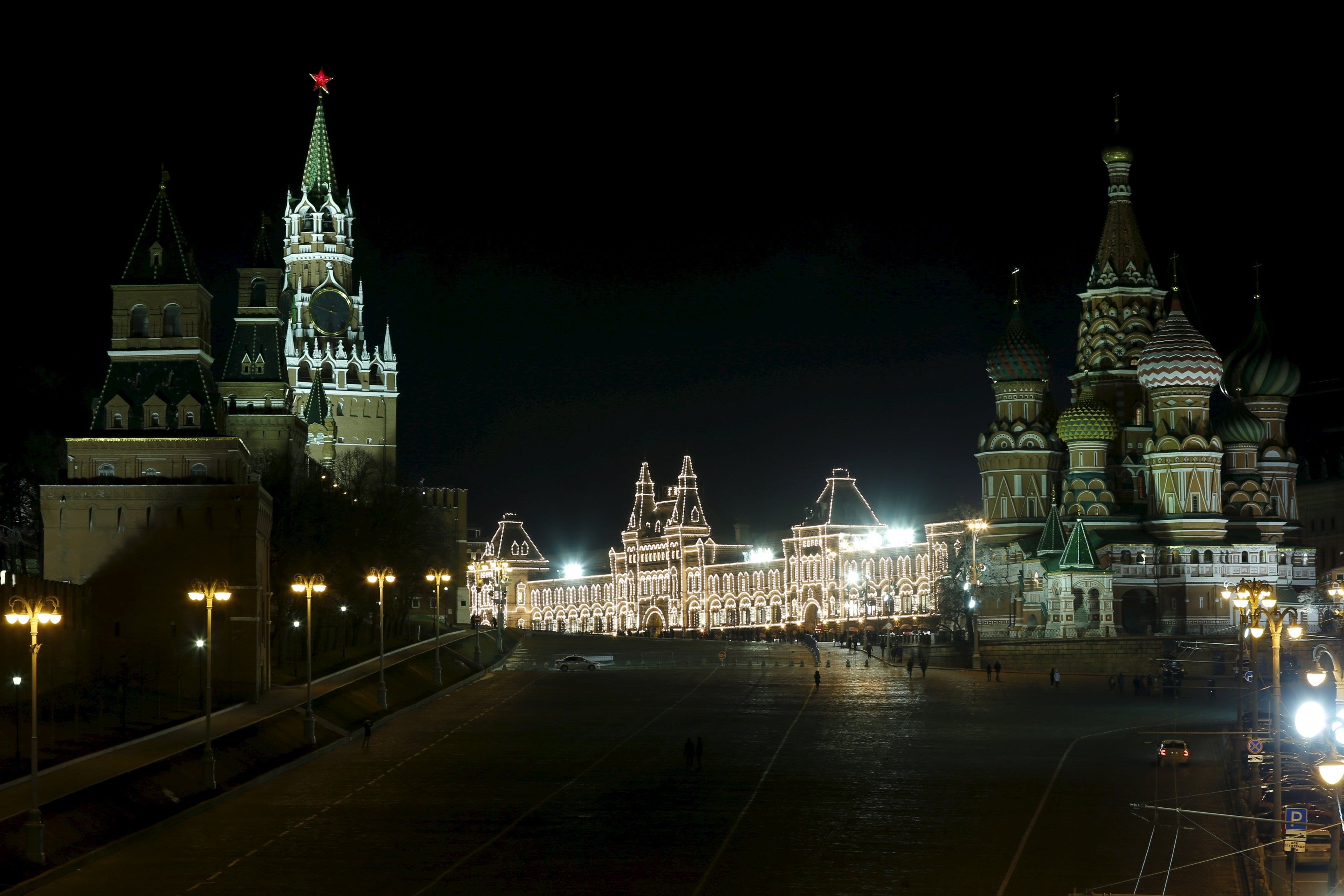 REUTERS
In the negotiations in Normandy format and in contacts with our partners, we note that today, there is almost no progress in this direction. Key and fundamental prerequisite necessary for further progress in political points of the Minsk agreements is security. Militants continue shelling our positions, which leads to more and more victims. OSCE SMM still fails to get full access to the territories beyond Kyiv's control and, especially, to the uncontrolled section of the Ukrainian-Russian border. That is why we actively promote the issue of deployment of an armed OSCE mission, which could control the situation ahead of the elections, during their holding, and after the voting, until full implementation of the Minsk agreements. We hope that the OSCE member states, including Hungary, will support this initiative.
How strong is a pro-Russian lobby in Hungary? What does the Ukrainian side plan to do about it?
There is such lobby, just like in other countries. However, we expect that the business interests will not prevail over the interests of security.
What should we do? We should actively use all communication channels both at the high and the expert levels to build up our relations with Budapest, engage in a dialogue in bilateral and multilateral formats. As neighboring countries, we have a natural interest and prerequisites for cooperation.
And finally, could you please share with us the plans for cooperation in the cultural sphere? What is that special and interesting thing about Hungary and Hungarians for you personally?
Among the nearest plans is the organization of the concert tour in Hungary late July of the National Academic Orchestra of Folk Instruments on the occasion of Ukraine's Independence Day. We're currently working through with the self-government of Ukrainians in Hungary a possibility of organizing concerts in different Hungarian cities.
After my two previous trips, I have the impression that the Ukrainians and Hungarians are very similar nations with similar life views, desire for freedom and democracy, high dignity, and rejection of injustice. Just as Ukrainians, Hungarians are open, friendly, and optimistic, despite all the difficulties that may stand on our path. Therefore, we have a good basis for strengthening our relations.
As for Hungary, this country is really special for me. I have already worked in Budapest twice, but each time, I discovered something new and interesting. What always impressed me in my Hungarian colleagues was professionalism and openness to cooperation. So I hope that together we can do a lot so that our bilateral relations fully met their potential. And I believe, this potential is really significant.
Iryna Somer
If you see a spelling error on our site, select it and press Ctrl+Enter