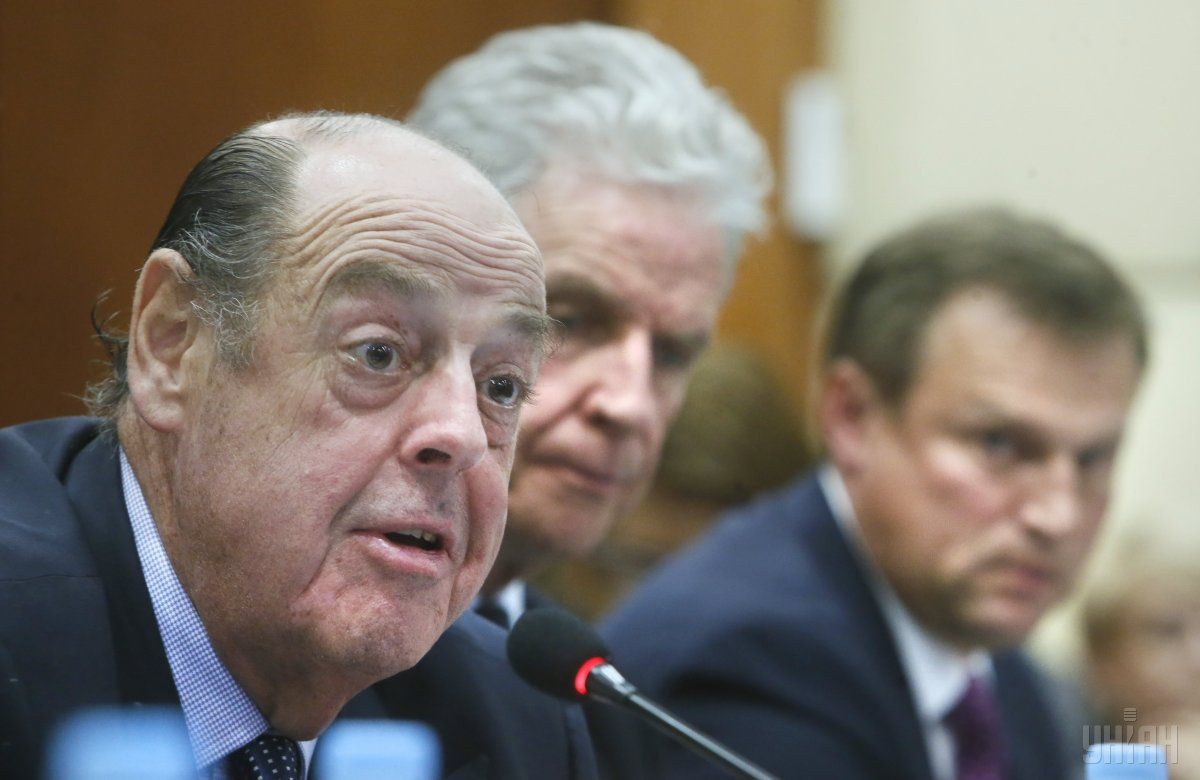 Winston Churchill's grandson Sir Nicholas Soames: We want Ukraine to succeed
18:00, 20 September 2016
3 min.
870
Interview
Kyiv and London have a long history of relations, which can be filled with more content. A famous grandson of a famous grandfather has told UNIAN of what Brexit means for Ukraine.
A rather unusual guest has paid a visit to Ukraine. A British politician, long-time Conservative Party member of the House of Commons, former Defence Minister in John Major's Cabinet (1994-1997), grandson of Sir Winston Churchill, Sir Nicholas Soames. He took part in a roundtable "Brexit: What should be the strategy of Ukraine?" The event was organized by the Institute of World Policy, with the support of Ukraine's Agrarian Party. Sir Nicholas Soames arrived in Ukraine on personal invitation of the Party leader Vitaliy Skotsyk.  
The date of the interview was rather symbolic. Exactly 70 years ago, while speaking at Zurich University, Sir Winston Churchill was the first European leader to offer a formula of constructing a common European space, calling the Old World the "United States of Europe".
"This noble continent, comprising on the whole the fairest and the most cultivated regions of the earth, enjoying a temperate and equable climate, is the home of all the great parent races of the western world. It is the fountain of Christian faith and Christian ethics. It is the origin of the most of the culture, arts, philosophy and science both of ancient and modern times. If Europe were once united in the sharing of its common inheritance, there would be no limit to the happiness, to the prosperity and glory which its three or four hundred million would enjoy," the renowned Brit was quoted as saying in September 1946 by new agencies across the world.
Churchill proposed something unimaginable: not just to unite Europe but to do so along Germany-France axis with the support of the UK, U.S. and even the Soviet Russia. In 1946, just a year after the end of WWII, this idea seemed revolutionary and in many ways shocking. It caught off guard the adepts of the new world division while giving hope to those who survived the most terrible war in the history of mankind.
And now, 70 years on, it's Britain that was the first state to turn down the idea of "common home", catching millions of Europeans off their guard amid economic crisis, waves of migrants and refugees, miscalculations in enlargement policy and the attempts to divide into even pieces the shrinking European financial pie. In June 2016, more than half of the Brits said No to the "United Stated of Europe", common European diplomacy and common economy, to which London had been contributing annually with some GBP 8 billion of various payments and "membership fees". Europe's second largest economy has changed its Cabinet and decided to disintegrate from the continent and prove that it will have outperformed Germany, France and other EU powers in its solo performance by 2021.
But is the goal that easy to reach? Will the changes be as swift as announced by Theresa May and her new Cabinet? UNIAN asked Sir Nicholas Soames to elaborate as he squeezed the interview into his tight schedule.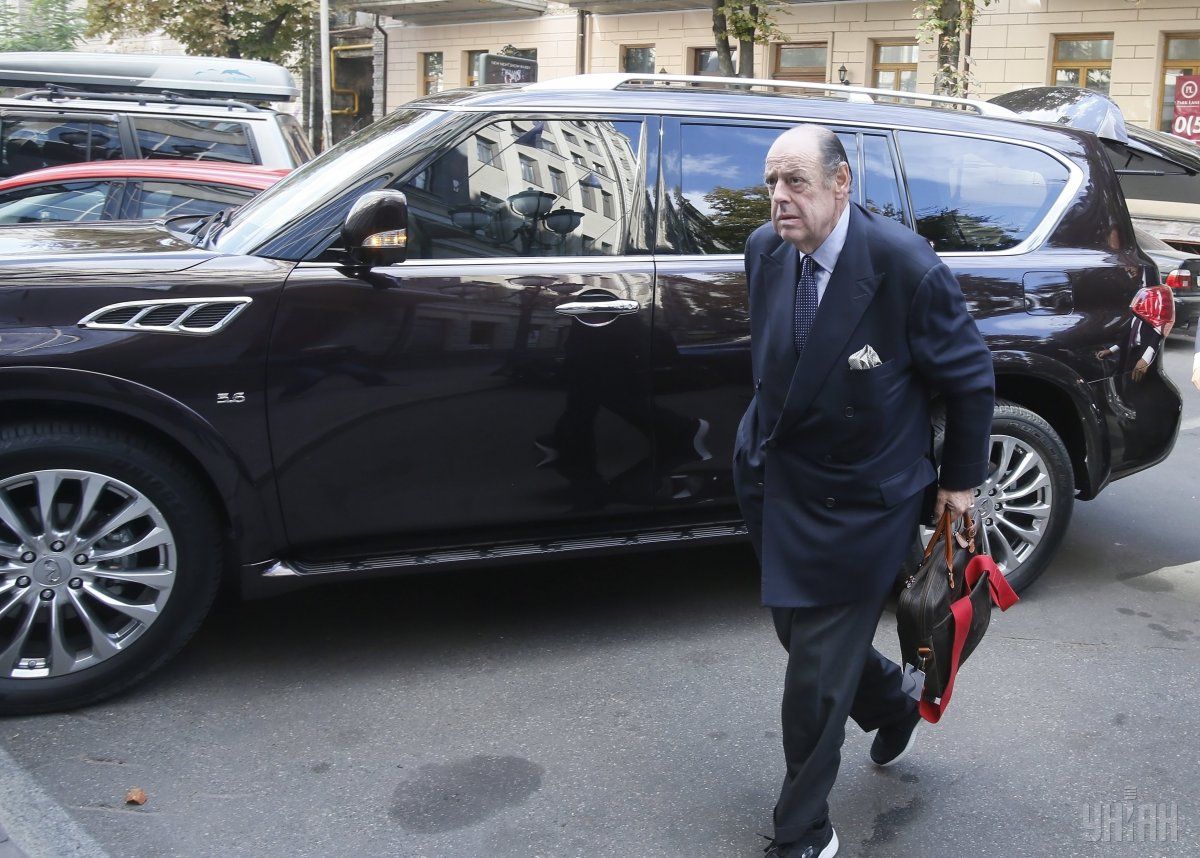 Photo from UNIAN
Mr. Soames, isn't it sad to see something that your grandfather has created being destroyed?
Yes indeed, my grandfather, Winston Churchill in Zurich 70 years ago spoke of a united Europe as a panacea. And it was his view of what Europe might be. Europe was destroyed, millions of people living in poverty and desperation. And there appeared an idea of United, free Europe, a perspective.
Now the Cold War ended... But I must admit, I deeply regret that my fellow citizens voted to leave EU. Our government should this somehow cope. And now we need to understand whether it is an easy Brexit or a tough one. I think it will be a very long and complicated process.
The British economy is a strong economy, the strongest in the EU. It has good architecture. We are very integrated. And by now we have to give the answers. And we will have to re-negotiate within Brexit agreement. I hope that we will be able to carry out these negotiations.
How should these negotiations be built up?
It's hard to name one recipe. But on the other hand… the world won't wait for Britain to make up its mind what it's going to do about Brexit. The same way, the world won't wait for Ukraine. We live in a multi-dependent world. That is the process of globalization.
However, you are saying that Brexit is a process, requiring time…
Yes, I would not talk of Brexit as of something that has happened. It has not happened. Its shape, and form, and style have anywhere near been decided. This is what's still happening. And you should play your part, as any other country in Europe. You have important things to say, and you should say them.
How will it reflect on Europe and European markets?
It's going to be a long time, it's not going to be an easy process. It will change the European market to this extent that our commercial relations, our trade relations are at the moment with the European Union, for example.
And what about the third countries?
We intend to have very good relations and keep strengthening bilateral ties.
What will be the developments in relations with Ukraine?
It's important for Ukraine not to look at Brexit as the "end of end" as far as this country, or the European Union, is concerned. Brexit is not an event but an ongoing process. See, we already have bilateral relations, with their own history, both within the EU and beyond. Of course, Ukraine's position is very important. The European security is even more important today than the economic aspects. Time will show… Now we have a very good free trade deal with Ukraine, we don't have to change anything. We haven't triggered Article 50 yet. We want Ukraine to succeed.
If you see a spelling error on our site, select it and press Ctrl+Enter