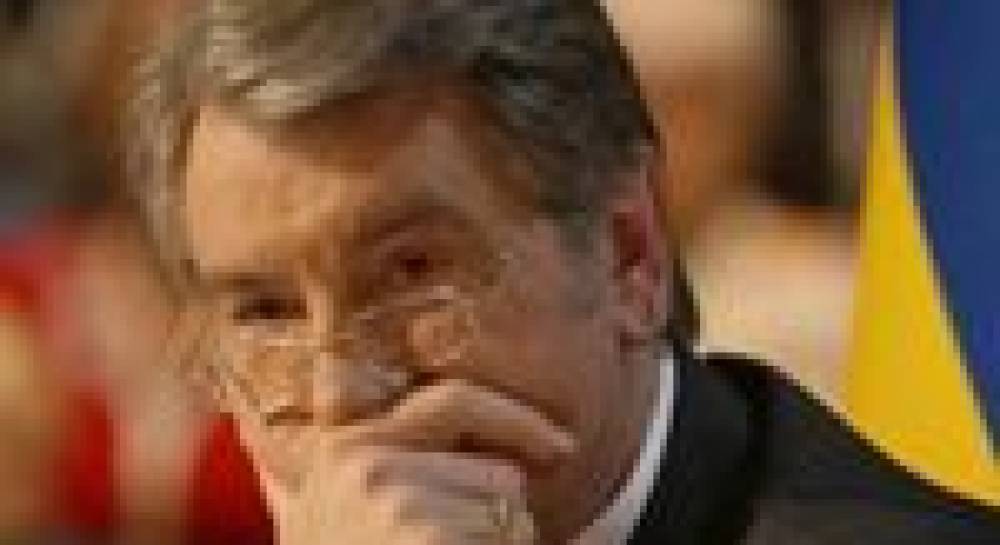 Moscow flexes muscle in Ukraine
Armed with petrodollars and success in restoring control over two enclaves in the Caucasus, Russia is increasing political pressure on Ukraine and trying to dampen its aspirations for NATO membership and...
Armed with petrodollars and success in restoring control over two enclaves in the Caucasus, Russia is increasing political pressure on Ukraine and trying to dampen its aspirations for NATO membership and closer ties with the West.
In recent months, the Moscow government has accused Ukrainian President Viktor Yushchenko of approving arms sales to Georgia.
Mr. Yushchenko and his supporters say Moscow has distributed Russian passports to ethnic Russians in the Crimea and has sought an alliance with Yushchenko rival Prime Minister Yulia Tymoshenko.
The effects of decades of communism can still be seen in Ukraine. At left, Communist Party supporters sing at rally Friday in Kiev. At right, activists in Lviv burn a communist flag in protest of Friday`s celebrations of the 1917 Bolshevik Revolution that ushered in more than 70 years of Soviet rule.
"Russia will do whatever it can to destabilize Ukraine," said Danylo Yanevsky, director of research at Kiev´s Pylyp Orlyk Institute for Democracy. "It needs to ruin Ukraine for its own survival."
Yevgeniy Khorishko, press secretary for the Russian Embassy in Washington, adamantly denied the accusations.
"The Russian Federation does not interfere and has never interfered into the internal affairs of any country, including Ukraine," Mr. Khorishko said. He called reports that Russia "is engaged in massive distribution of the Russian passports in Ukraine pure disinformation."
Opposition leader and Prime Minister Yulia Tymoshenko is seen as Moscow`s new preferred leader, a view furthered by her own actions.
However, Russia has shown a willingness to choose favorites among politicians in Ukraine, a former Soviet republic, industrial powerhouse and breadbasket.
In 2004, Moscow publicly supported the presidential bid of Prime Minister Viktor Yanukovych, who now heads the opposition pro-Russian Party of Regions. Russian support backfired and helped bring about the Orange Revolution, which elevated Mr. Yushchenko, who favors stronger ties with the West.
Since then, Russian opposition to Mr. Yushchenko has intensified. Moscow strongly opposes Kiev´s bid to join the European Union and NATO and has threatened Europe with political repercussions should Ukraine be granted a so-called membership action plan when NATO foreign ministers meet in December.
Russian pressure comes at a time when Ukraine is especially vulnerable. The nation´s currency, the hryvnia, has fallen more than 20 percent; output of steel, which makes up 6 percent of gross domestic product and 40 percent of exports, is down 30 percent; and a run on banks in October has stripped the sector of $3.4 billion, according to the Associated Press. The country is seeking $16.5 billion in emergency assistance from the International Monetary Fund.
Faced with political deadlock in parliament, Mr. Yushchenko has called for new elections on Dec. 14 - the third in as many years.
Mrs. Tymoshenko has called the move foolhardy, given the financial crisis. If the elections go forward and the bloc that supports Mrs. Tymoshenko does not win a majority, she most likely would resign as prime minister, putting her in a position to concentrate on challenging the president in 2010 elections.
Moscow has tried to raise the stakes by having state-run Russian media accuse Mr. Yushchenko of selling arms to Georgia, which in August lost its provinces of South Ossetia and Abkhazia to Russian troops in a brief war.
Although the claim has not been substantiated, Russian President Dmitry Medvedev said on Oct. 28 that he knows which countries "diligently" provided weapons to the "regime" of Georgian leader Mikhail Saakashvili and "who very actively incited him to aggression and ... are realizing plans for rebooting his regime with additional types of arms."
"Unfortunately, a number of states close to us have participated in this," Mr. Medvedev continued, in a clear reference to Ukraine. "We won´t forget this and naturally will take it into consideration in our practical politics."
Another point of friction between Ukraine and Russia involves the continued basing of Russia`s Black Sea fleet on the Crimean Peninsula, which was given to Ukraine in the 1950s by Soviet Premier Nikita Khrushchev.
Ukrainian President Viktor Yushchenko has been at odds with Moscow since his Orange Revolution ousted the Russia-backed candidate.
The Russian fleet remains based there under an agreement due to expire in 2017 - an agreement that Russia says it wants to extend and Ukraine says it wants to end.
The peninsula has a large ethnic-Russian population, and reports that Russia has been issuing passports there alarm many Ukrainians because of the Russia-Georgia war.
Moscow justified its intervention in August in part by noting the presence of Russian passport holders in South Ossetia.
"If Russia succeeds in boosting the number of Russian citizens in Crimea, it will have achieved the geopolitical equivalent of ballot-stuffing," Peter Dickinson, editor of Kiev-based Business Ukraine magazine, wrote recently.
"The result will be to further cement the Kremlin´s already de facto position as the champion of Crimea´s disenchanted Russian majority and help set the stage for any future intervention."
Mrs. Tymoshenko has fed speculation that she is Moscow`s new political favoriteShe held a five-hour closed-door meeting last month with Mr. Medvedev and her Russian counterpart, Vladimir Putin, ostensibly to negotiate a better energy deal for Ukraine.
Ukraine is a transit country for Russian natural-gas pipelines to much of Europe, and it depends on Russia for its own gas supplies.
Mrs. Tymoshenko has also refused to condemn Russia´s Georgian incursion, is neutral on Ukraine´s NATO aspirations and has criticized Mr. Yushchenko for disregarding Russian interests as he moves the country toward Europe.
Mrs. Tymoshenko declined requests for an interview. Her press secretary, Marina Soroka, said, "The premier has not entered into a union with the Russians, and she´s not going to. Everything she has done has been in the national interests of Ukraine."
If you see a spelling error on our site, select it and press Ctrl+Enter