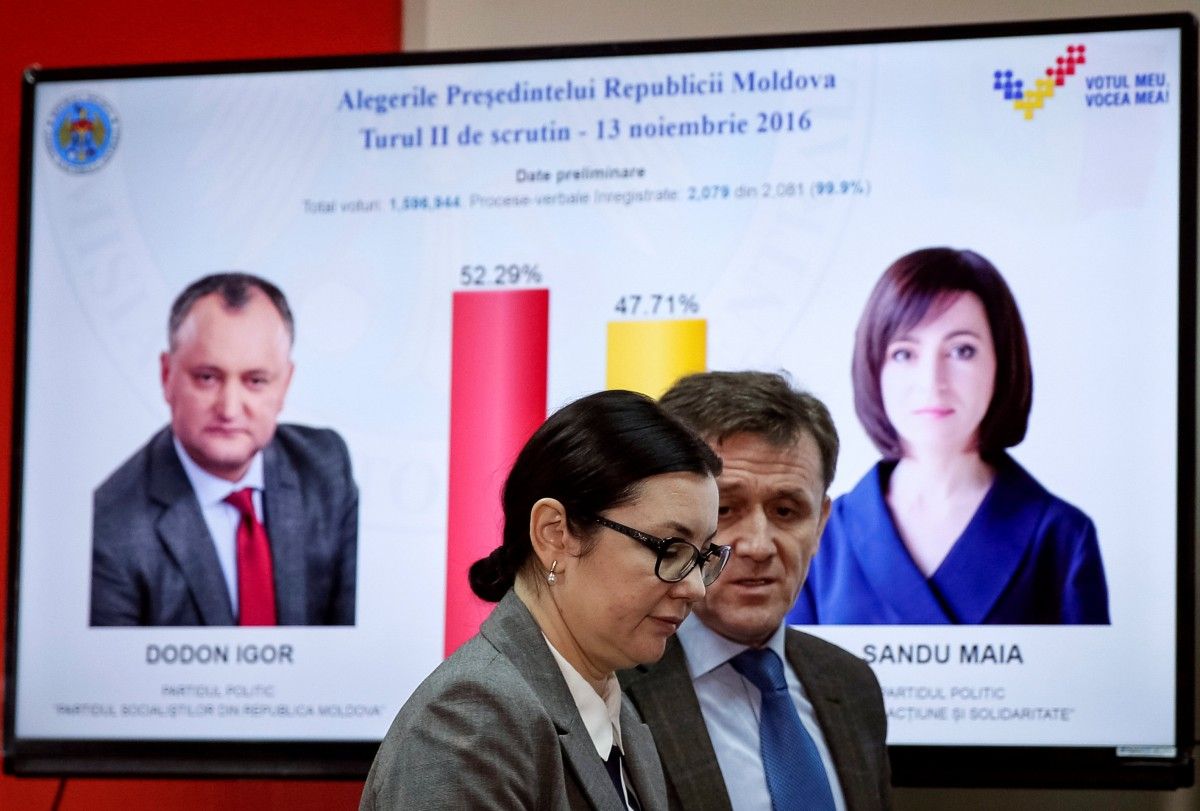 Pro-Kremlin tilt of Ukraine's neighbors
Quite an unpleasant bell is ringing for Ukraine as pro-Russian candidates win presidential elections in Bulgaria and Moldova, evidencing a growing euroscepticism in these countries.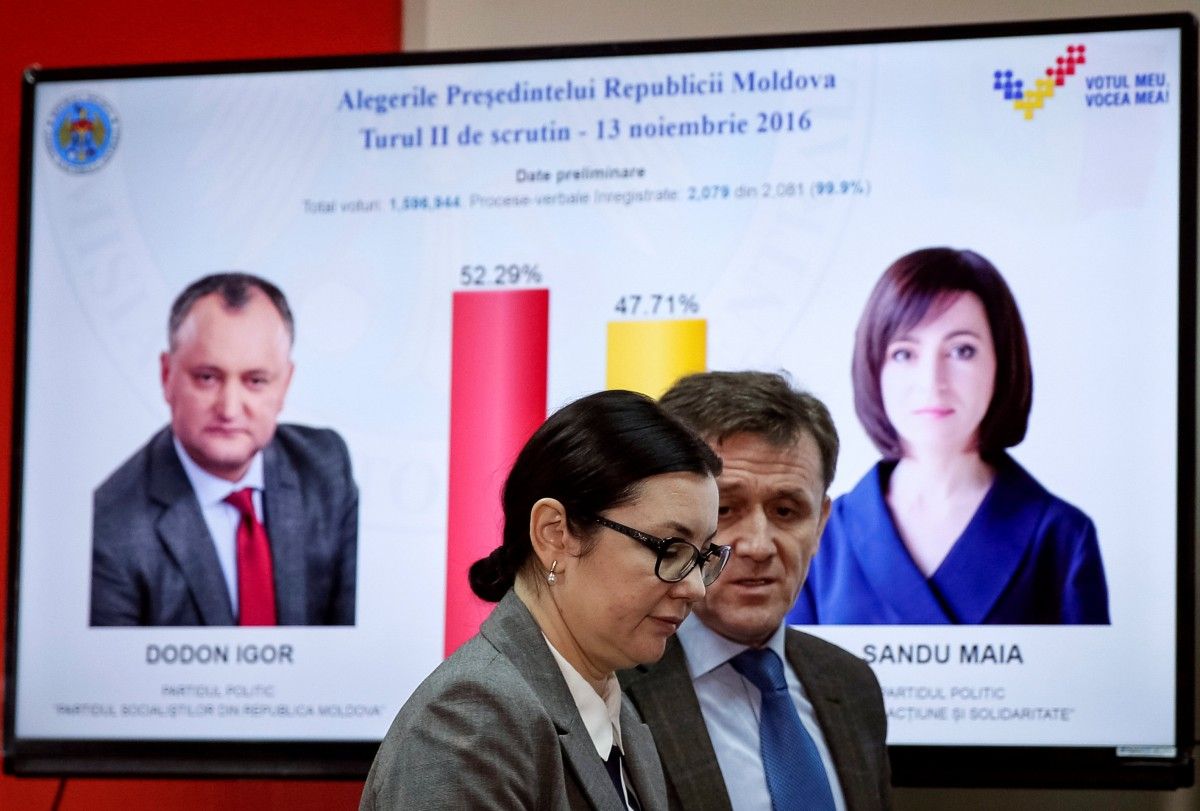 REUTERS
In anticipation of destabilizing within their own borders, Ukrainians are not particularly inclined to notice what is going on with their closest neighbors behind their western borders. However, the trend toward the increase in the number of eurosceptics, and as a result, the coming to power of pro-Russian forces in South-Eastern Europe, can have negative implications for the entire region, including Ukraine.
In particular, last weekend Bulgaria, which is already a member of the EU and NATO, and Moldova, which, along with Ukraine, is on the path of European integration, held their presidential elections. Moreover, Moldova held its first direct presidential elections since 1996. Starting 2000, presidents were elected by parliament. What was remarkable about the two polls was that in both cases, the winners were pro-Russian candidates.
Their campaign rhetoric gave enough grounds to reasonably suspect them in pro-Russian sympathies. Thus, the nominee of the Socialist Party of Bulgaria Rumen Radev has said that he opposes the EU migration policy and called for the lifting of anti-Russian sanctions and insisted that Bulgaria adopt a "more pragmatic" approach to the issue of Crimea annexation by Russia.
In turn, among the campaign promises of Moldovan Socialist Party leader Igor Dodon a pledge was highlighted to fully restore economic relations with Russia, to give up on the association with the EU by abolishing the agreement through a referendum, as well as to lead the country toward federalization. In fact, after securing the victory, in support of his campaign promises, Igor Dodon said that he would pay his first presidential visit to Moscow, and only then – to Brussels.
In fairness, it should be noted that both Bulgaria and Moldova are parliamentary republics where the president's powers are quite limited so they would be unable to fulfill their campaign vows without the parliament's consent. Nevertheless, an expert at Maidan of Foreign Affairs Foundation Oleh Belokolos believes that Ukraine, which has long paid little attention to its closest western neighbors, should turn its face toward this region. "Unfortunately, we have no certainty as to our neighbors, while Russia has been working in these countries actively and systematically," he said.
Speculation on Russian issue
There are differences on the issue of building future of relations with Russia between both the newly elected presidents, as well as their corresponding states. According to a diplomat, former Consul General of Ukraine in Istanbul and Edinburgh, Chairman of the Board of Maidan of Foreign Affairs Bohdan Yaremenko, the pro-Russian campaign rhetoric of the newly elected president of Bulgaria should be treated with the understanding that Radev only skillfully speculated on the Russian issue. In particular, in order to win the presidential race. " Bulgaria's statehood is largely tied with Moscow. And in this is what Radev had built his campaign on, along with dissatisfaction with the level of economic development, and EU problems," he said.
In this regard, the joy of some Russian political scientists, who rushed to discuss a probability of Bulgaria's U-turn on the issue of the revival of the South Stream pipeline is somewhat premature. Firstly, that is because Radev's electoral program involves no provisions for Bulgaria's withdrawal from the EU and NATO to refocus on any Russian integration associations. Secondly, it's Germany's opinion rather than that of Bulgaria that plays a key role in the issue of South Stream and energy cooperation with Russia. "Sofia is largely dependent on Brussels. At the same time, in energy issues, as well as in matters of production and industry, the final word rests with Germany," says Yaremenko.
Indeed, until recently, Bulgaria often went to extremes: one day they showed interest in the implementation of various energy projects with Russia (because part of the Bulgarian elite expected to receive some dividends), another day they showed willingness to follow the lead of the European energy policy, undermining Russian opportunities in implementation of such energy projects. But today there is reason to believe that any talk about the revival of cooperation between Sofia and Moscow in this area will remain plain talk. And this would be Moscow's move, since, to date, there are no Russian energy transportation projects via Bulgaria. Russia bet on Turkey and focused on the implementation of Turkish Stream.
Separately, it is worth noting that it would be rather difficult for Bulgaria's president to push through any radical solutions, since he enjoys no support in Parliament in the form of his own political power.
Simple Moscow scenarios
The situation in Moldova is completely different. According to Anatolii Baronin, head of DaVinci Analytical Group, Igor Dodon's victory will lead to Chisinau's reorientation toward Moscow, both in a political and economic sense. Regarding the latter, in particular, we can expect a fairly rapid rapprochement between Moldova and the Eurasian Economic Union and the restoration of full Russian influence. However, there will be no breakthrough in the trade and economic relations with Russia, Baronin believes. The decisive reason in this regard is, of course, the absence of a common border. Moreover, the development of economic relations with the official Chisinau is not Moscow's priority.
Thus, this type of economic rapprochement between Moldova and Russia will have no particular impact on Ukraine. "I see no economic consequences for Ukraine: our common border and import-mindedness of Moldova's economy will not allow the new authorities in Chisinau to make any sharp maneuvers," said Baronin.
However, the political factor may well pose a threat to Kyiv. According to the expert, the Kremlin will be using Moldova in order to mobilize the pro-Russian electorate in Ukraine in its attempts to gain revenge.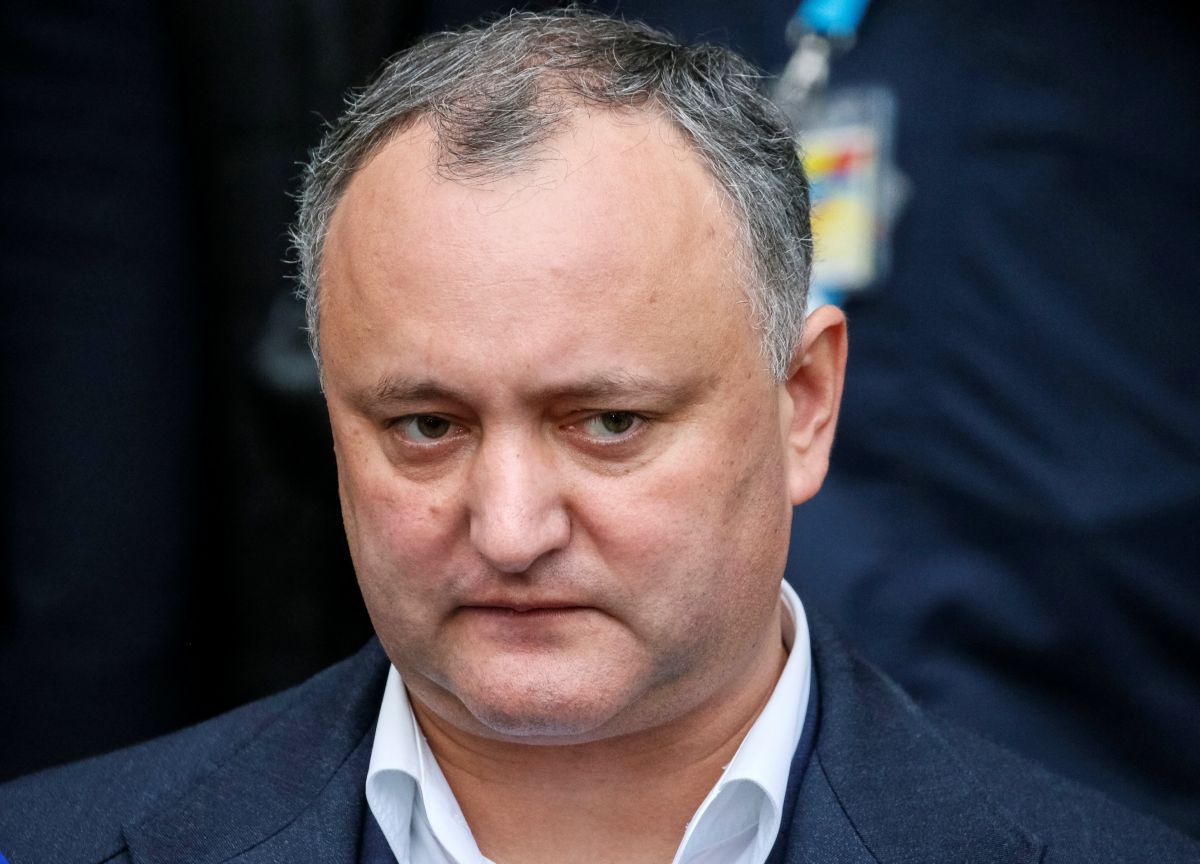 Igor Dodon / REUTERS
There is no doubt that Moscow will bet on politics. However, having a pro-Russian president is not enough to win this bid. The thing is that, as mentioned above, the constitutional powers of the head of the Republic of Moldova are, in fact, very limited. Therefore, in order to achieve any significant changes in foreign policy, Igor Dodon will have to initiate parliament re-election. However, he does not seem to hide such intentions. "If the parliamentary majority disagrees with the president's opinion, then the president can go for a referendum to change the Constitution, ask for more powers, or to dissolve the parliament," said the newly elected head of Moldova in an interview with a Russian TV channel.
Anatolii Baronin is convinced that Dodon needs snap parliamentary elections to bring to the legislature more pro-Russian forces and change the government: "This will allow for a more radical change in the state's policy, as well as for the amendments to the Constitution aimed to secure federalization and provision of wider powers to the autonomies."
According to Baronin, federalization will mainly be based on the idea of reintegration of Transnistria. This is the way that can be actually supported by Moscow. The thing is that, firstly, this will ease the financial burden on Russia to support the unrecognized Transnistrian Moldavian Republic (TMR), and also hinder opportunities for Moldova's return onto its European path. Federalization of the country will allow Russia to influence Chisinau more efficiently and resort to destabilization in case Moldova suddenly resumes its movement toward the West.
Secondly, according to the analyst, federalization of Moldova will increase the regional risks and allow Russia to set up south-west of Ukraine some cells of subversive activity, focused on the southern region of our country. That's especially considering that there is a possibility of expansion of the Russian military presence in Transnistria and, a bit later, in Moldova as well.
Leverage available
According to Director of Berta Communications strategic consulting company Taras Berezovets, to meet these challenges, Ukraine must be aware of them and be prepared to act in the most rigid way, symmetrically to the actions of Moldovan authorities. For example, according to the expert, Ukraine to date has completely blocked traffic to Transnistria. "Therefore, if necessary, we can consider the option of a full restriction of Chisinau's railway communication with Moscow. Trade may be artificially restricted in a unilateral manner, like delivery of goods from Moldova and Russia, and vice versa – in order to strengthen economic pressure," he says.
Ukraine may also want to use the possibility of pressure on Moldova with the help of another neighbor - Romania. "We must offer Romania to adopt a joint action program as to what to do with rabid Dodon and his course to shift Moldova's integration," the analyst believes.
He is convinced that Romania is also interested in this. However, it won't do without Ukraine.
Anyway, no matter what, today, the official Kyiv confirms its readiness to develop good-neighborly relations with Chisinau. However, according to Deputy Head of the Presidential Administration of Ukraine Kostyantyn Yeliseyev, the positive dynamics of these relations will depend on the mood of the new Moldova leadership to develop cooperation based on clear respect for the sovereignty and territorial integrity of Ukraine, including non-recognition of the annexation of Crimea and commitment to the basic principles of international law.
Sitting on two chairs
"The fact of the popular election of the president is not so much a legal factor as a political one. But it can be used as an effective tool to impose own game on other institutions of Moldova's political system, and Russia will certainly be "helping" the new president in this process, pushing him to certain steps," says political scientist, Director of the Institute of Global Strategies Vadym Karasyov.
However, a political expert, director of the Center for Civil Society Studies Vitaly Kulik is not inclined to exaggerate. That's because, despite the fact that the president of Moldova was elected nationally and Russia may well speculate on this topic, Dodon still has a rather narrow space for maneuvers to fulfill his campaign promises.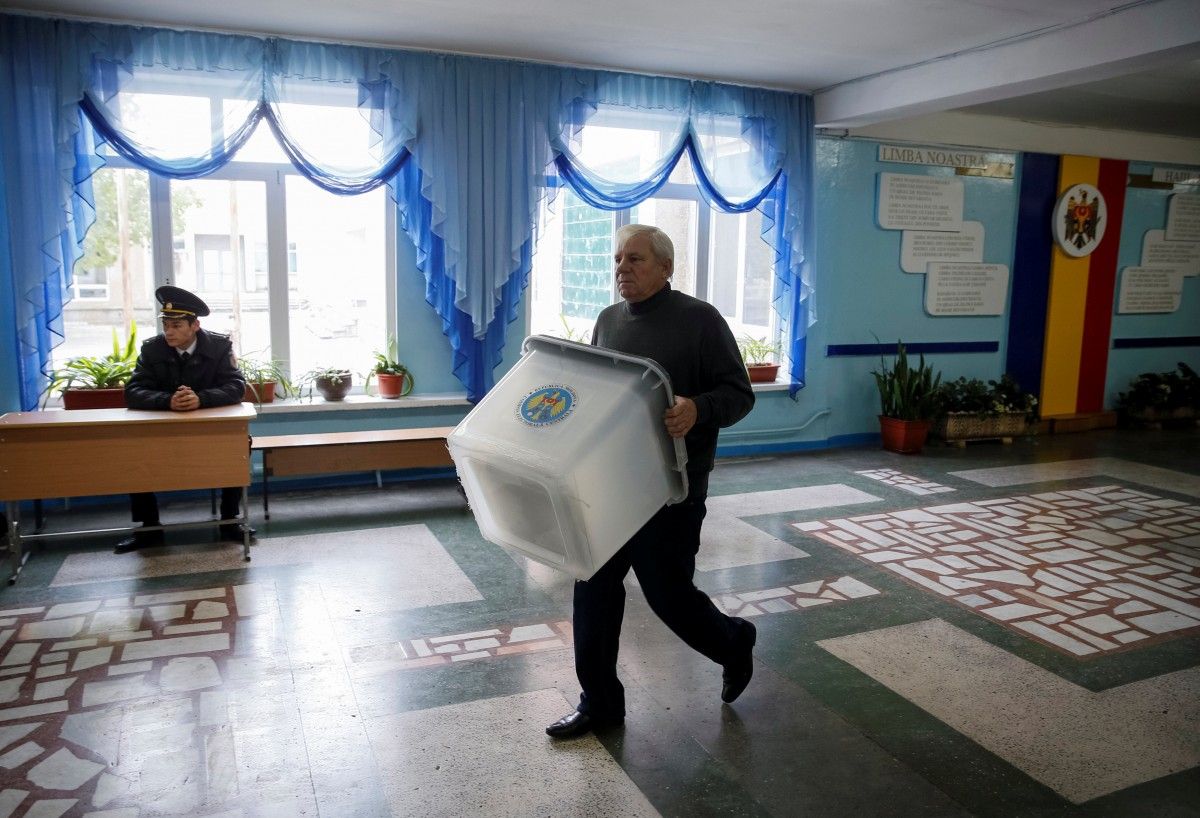 REUTERS
Kulik reminds that the statements of the newly elected president end there where emerge the interests of Moldova's big business, capable of reining both the president and his political force - the socialists. In this regard, the expert believes that there is no need to expect early parliamentary elections in Moldova. In two years, when the scheduled elections will be held, there might be nothing left of Igor Dodon's rating. "As citizens of Moldova had initially high expectations, both from the Institute of the president of Moldova, as well as from Dodon himself," Kulik said.
However, according to the analyst, the fact that Moldova has a pro-Russian president and a pro-Western government actually allows to solve some strategic issues. On the one hand, it's to try to restore access to the Russian market; on the other – to continue the European integration and receive assistance from the EU.
In addition, separation of powers and roles in the leadership of Moldova will not hurt its relations with Ukraine - if not at the presidential level, then at the level of a prime minister or a foreign minister. That is not to mention the continuation of the inter-parliamentary cooperation between the two countries. Especially considering that it is Ukraine that is playing an active role as guarantor and mediator in the negotiation process on the Transnistrian settlement.
Kostyantyn Honcharov
If you see a spelling error on our site, select it and press Ctrl+Enter