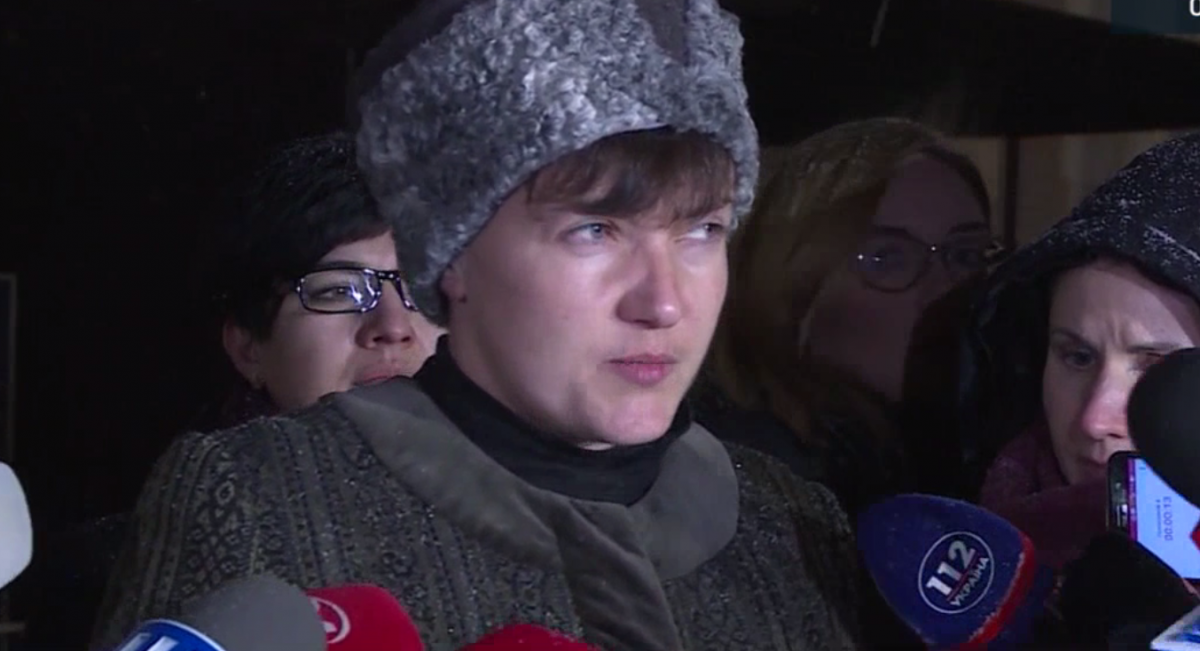 Week's milestones. Savchenko in all her glory, PrivatBank nationalization, and reliable Turchynov
Nadia Savchenko has turned from a member of Batkivshchyna faction into a loner MP. PrivatBank has been transferred to state ownership. NABU went public in filing a suspicion against CEC chief Mykhailo Okhendovsky. Oleksandr Turchynov reminded of himself both to his friends and enemies.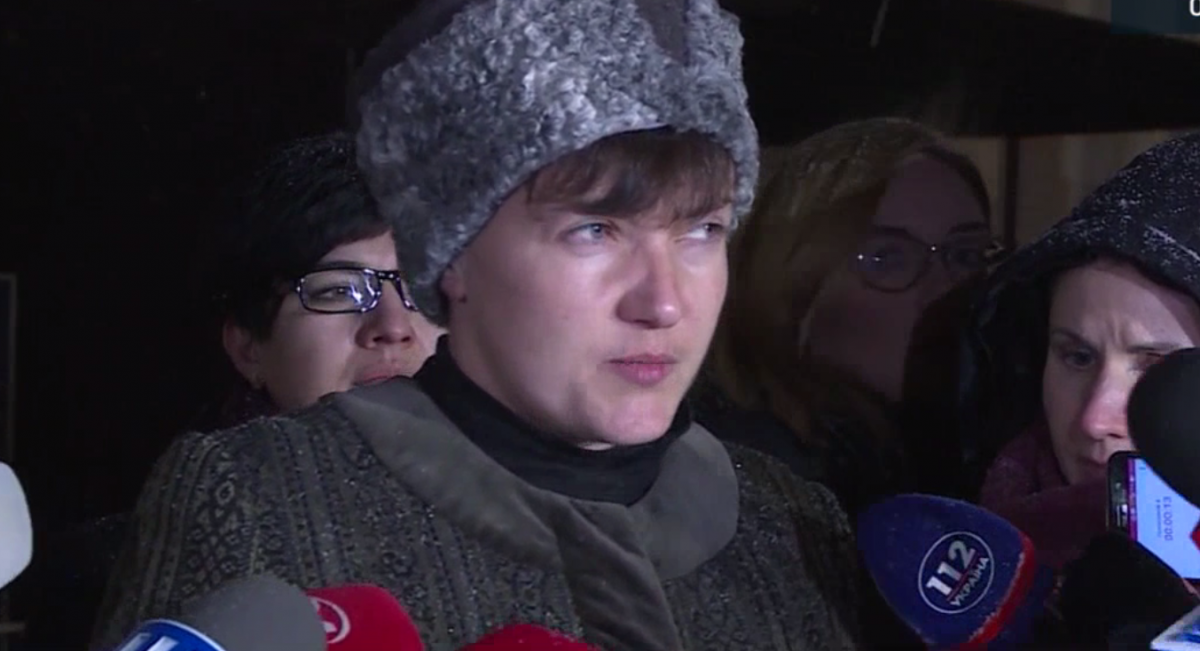 Savchenko held talks with the leaders of "DPR-LPR" terrorists / Screenshot
The trajectory of political behavior of MP Nadia Savchenko is increasingly resembling the Brownian motion. Not only has the Kremlin's former prisoner of war taken part in self-styled trilateral "talks" with the leaders of the breakaway republics, she also keeps promoting the ideas, which increases blood pressure of many Ukrainians as well as the level of their distrust in the authorities. Savchenko's statements have led to the fact that the Batkivshchyna faction had to distance themselves from their electoral list's number one and even to expel her from their ranks. At the same time, Yulia Tymoshenko said she was not going to work toward depriving Nadia Savchenko of her mandate, which suggests insincerity of her "righteous anger" over Nadia's statements.
No matter how hard the militant leaders, Igor Plotnitsky and Alexander Zakharchenko, call Nadia Savchenko "a strong opponent," we must assess specific deeds. Kremlin puppets are absolutely uninterested in Donbas settlement, as evidenced by the fierce fighting at Svitlodarska Duha. Supported by Russia, the separatists do not intend to adhere to the Minsk agreements, instead continuing to threaten Ukraine with new offensives. It seems that Putin decided to swap with light speed his carrot and stick methods in the attempts to put maximum pressure on Kyiv and eventually achieve his goals.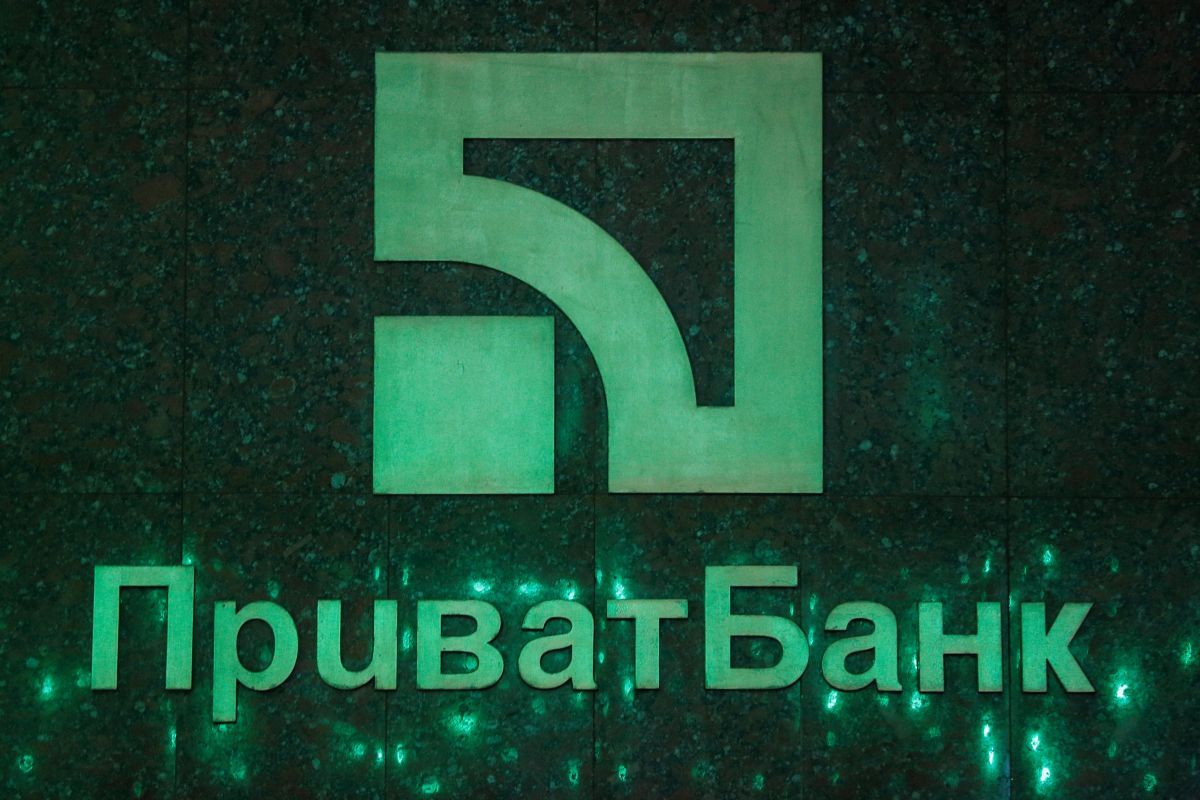 REUTERS
Nationalization of Ukraine's largest lender PrivatBank became an event that many had discussed at the level of rumors. However, on the eve of St. Nicholas Day, the transfer of control over the country's system-related bank to the hands of the state has become a reality. It should be noted that the decision was not an easy one for all participants to the process. Both for the new and former owners of the financial institution, a matter of keeping it afloat and ensuring operational continuity has not only an economic but also a political pretext. PrivatBank is associated among millions of Ukrainians with a convenient financial payment system, therefore the state will need to act carefully, mindful of possible repercussions. The corresponding statements by top officials, including President Poroshenko, should be backed up with some fine management efforts.
NBU Governor Valeria Gontareva has urged to ensure judicial independence in Ukraine. Indeed, ensuring the independence of the third power and its efficient operation after the entry into force of the constitutional amendments has gained paramount importance.
NSDC Secretary Oleksandr Turchynov reminded of himself in an interview, where he is seen as an introvert politician, ready to sacrifice a lot for the sake of national security. His has been well familiar with the role of a gray cardinal since his work with Yulia Tymoshenko, on whose actions today he declines to comment. Turchynov takes a stance, less common to many Ukrainian politicians, of a silent statesman, focusing on the country's defenses, boosting which could become an argument in a dialogue with our foreign partners in the near future.
The brainchild of Western influence on the Ukrainian political elite, the National Anti-Corruption Bureau, handed over a suspicion notice to CEC chief Mykhailo Okhendovsky, making a bit too much of a show out of a fairly routine procedural move. The latter made clear he was not going to give up without a fight. It is worth mentioning that 80% of the members of the Central Election Commission have been holding their posts well past the due term of 2.5 years, and the issue of their rotation in the context of Okhendovsky case will arise again. It should be recalled that the CEC members are the ones who elect their chairman in a closed session, so any delay, in this case, would play against the credibility of the electoral process as a whole.
Some alarming data were presented in a poll by Razumkov Center, reporting that half of the respondents continue to believe the Russians are in fact the "brotherly people". This fact is evident of criminal ineffectiveness of state information policy and the lack of coherent messages which would relate to millions of citizens, a few months before the third anniversary of the Russian invasion of Crimea. Unfortunately, this suggests large-scale provocations in February, when the political elite will be remembering the EuroMaidan victory with different emotional vectors.
Yevgeny Magda
If you see a spelling error on our site, select it and press Ctrl+Enter