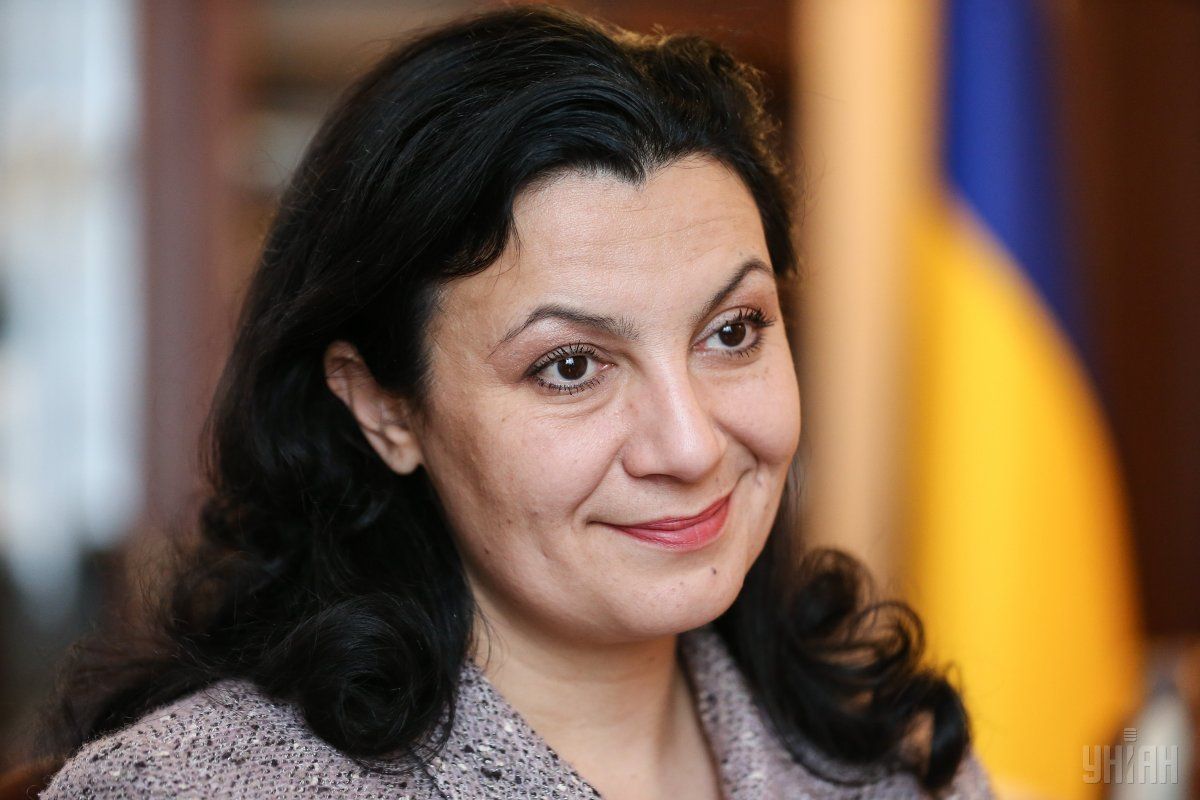 Ivanna Klympush-Tsintsadze: "We will rediscover the point where we will see the EU being ready to expand and engage with new economies"
17:50, 07 February 2017
12 min.
1052
Interview
Vice Prime Minister for European and Euro-Atlantic Integration of Ukraine Ivanna Klympush-Tsintsadze sat down with UNIAN to speak about the issue of Ukraine's visa liberalization and the country's  intention to facilitate the process of granting own visas to foreign nationals. She also explained why Ukraine needs a referendum on joining NATO and what lessons Britain could learn from the Ukrainian experience.
Ivanna, you know that recently President of Ukraine Petro Poroshenko said he intended to hold a referendum on Ukraine's accession to NATO, claiming that the government will do everything to achieve membership if the people's will says so. In fact, a referendum is a penultimate step to joining the organization (all member states have once come through this stage before being welcomed on board). But has Ukraine already taken all of the earlier steps required to secure the accession?
All the countries of Eastern and Central Europe polled their citizens before joining NATO. As for me, in recent years the dynamics in public support for Ukraine's potential NATO membership has evolved. One day, when we are able to apply (being fully confident that we are ready), the question will arise of the actual public attitude to the move.
Of course, we are yet to take plenty of steps. Much has already been done - all these things have been fully and systematically laid out in the Strategic Defense Bulletin. And the Strategic Defense Bulletin obliges us to adopt programs until 2020 for the development, arms, and armed forces.
Also at the last Cabinet meeting, we approved draft Presidential Decree "On Approval of Annual National Program under the Auspices of NATO - Ukraine Commission for 2017." That's the first time we have a draft program, which, although far from perfect, is finally moving away from the old principles previously laid in all annual programs. I mean, that's when each ministry and agency noted a list of measures that they planned to conduct jointly with NATO programs, with NATO agencies. This time we have set it out as a roadmap for change. For example, for us to continue the implementation in the defense sector of comprehensive reforms in line with the strategies and doctrines that we have already adopted, and taking into account the NATO proposals (in this regard we've been working with the advisers from NATO). That is, this program is a real reform program and not just a list of what we will do if a corresponding initiative emerges. This is what we did not realize two years ago.
I am grateful to our Foreign Ministry for this initiative. It has long sought to move things forward but just couldn't do it. Breaking away from this trend of just willing to change the approach to the formation of the annual national program to actions that we are performing now became possible due to the emergence of [a new position in the Cabinet,] a Deputy Prime Minister for European and Euro-Atlantic Integration. We started to supervise the process of drafting the annual national program. And we managed to form a roadmap for change. Now we are waiting for the president to sign it off.
When you were just appointed, you said that Deputy Prime Minister for European Integration needed real mechanisms of influence. Did you eventually get such tools?
My problem is that I do not have an actual ministry. But there is a [Government Office for European and Euro-Atlantic Integration]. We have slightly altered its initial structure, modifying it in line with the EU approach ...
For example, the Government Office for European and Euro-Atlantic integration is a beneficiary of the EU's major project titled Association4U, which allows attracting professionals who can work jointly with the Government Office, say, on the expert translations. The thing is that we are now developing and, I hope, will soon be able to present a unified state translation system of EU directives and regulations. Once it gets the Cabinet approval, we will have a reference to use while drafting important documents. Earlier, translation efforts were made by the Ministry of Justice and the Government Office but there was no unified database of what had already been done, meaning there were no approved translations. Sometimes, because of this, we faced a problem of a slightly inaccurate translation leading to a risk of making a mistake when preparing legislative acts. In fact, we could even distort the idea that the Europeans laid down in their acts because of an inaccurate translation...
In addition, for six months we have been working with PricewaterhouseCoopers, Associated for You, and Ukrainian ministries on developing a comprehensive monitoring system on the 10-year implementation of the Association Agreement. Of course, some ministries are more willing to fill in these plans, while others believe that some points are incorrect. Moreover, each ministry has its own way of reporting, their traditional way. But we want to bring it all together in one system in terms of the implementation of the Association Agreement.
And that this is the role of a deputy prime minister - to consolidate all of this and present it. I hope it will be supported by my colleagues from the Cabinet. After all, when we approve it, there will be a system, clear to both the ministers and experts. Everyone will be able to find what they look for at certain levels. Everyone will be able to understand we are heading with this Association Agreement and it could give them.
If we are talking about the Association Agreement, we see that there are many speculations revolving around it despite the fact that it has not yet been fully implemented. For example, around the quotas and their utilization...
I hope that the Association Agreement will be fully ratified, and no one will be able to cancel it. It is already out there and we can move along. Accordingly, by making changes in Ukraine, we will be getting automatic access to the markets precisely because we are changing things here.
For example, once we create a system of phyto-sanitation, veterinary labs, when they are certified, our livestock products will have an increasing access to the markets of the European Union. Indeed, there are some quotas. But it is a mutual process. In September 2016, the European Commission proposed additional preferences for Ukraine. They still have to undergo further discussion and approval in the European Parliament and the European Council...
I often meet with small and medium-sized businesses in Ukraine to understand their concerns and what needs to be done so that they could bring their services and products to the European markets, if they are interested in this. And we see that there are many people who have already started to export and willing to share their experience.
One of the EU projects, supporting us in this, is the creation of regional centers for small and medium businesses, to consult and provide business services and assistance in a preparation of documents and upgrading their operations so that they could reach European markets. There will be 15 such centers across Ukraine.
In general, we all need to understand the most important thing that the European and Euro-Atlantic integration is not primarily about the international activity. It's about the internal reform. We signed a number of different international documents - an agreement with NATO and the Association Agreement with the EU, which provide roadmaps. By implementing them, we are not doing something for NATO or the EU, we do it only for ourselves!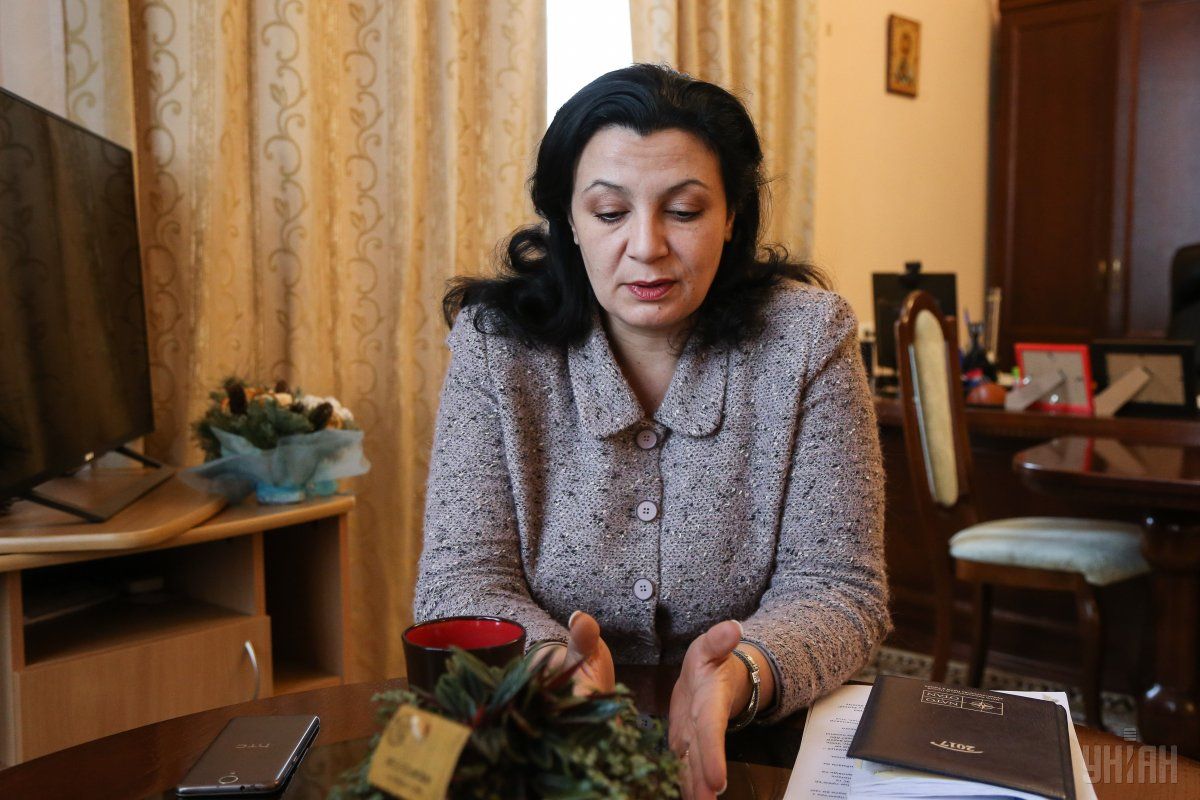 The official stressed that European and Euro-Atlantic integration is not about the international activity, it's about internal reform / Photo from UNIAN
Indeed, I hope that we all agree on this, we want Ukraine to have normal courts. We want to know that, if we are right, we won't be prosecuted, and if we are not right, we have to bear responsibility and be punished. We want our rights as citizens or businesses to be ensured. We want the quality mark of our products and services, after appropriate internal checks in Ukraine, to be recognized in the EU. We want a stronger mutual trust in these matters and we want all trade and economic boundaries between us to be gradually eroded. And we are making efforts to this end.
When we increase internal competition, there emerges greater competitiveness with other economies, there emerge more opportunities for cooperation not only with the EU or NATO, but also with third countries. After all, once have agreed something with the Europeans, when they said that our goods are OK, then it is much easier to export these products to the Middle East, or India, or South America...
That is, all the things we do, we are doing this for ourselves. At the same time, all these things, anyway, are part of the European and Euro-Atlantic integration.
But the public doesn't have a systemic view. For example, when we talk about European integration, a single issue arises, and that is a visa-free travel...
Visa liberalization is not part of the Association Agreement. It is a different line.
However, Ukrainians were promised visa-free travel almost every month. In the end, this led to a total frustration...
A date has already been set for the EU to finally approve a visa waiver suspension mechanism, and I believe that there is every reason to believe, there are the assurances on their part that this will be a final decision in our favor.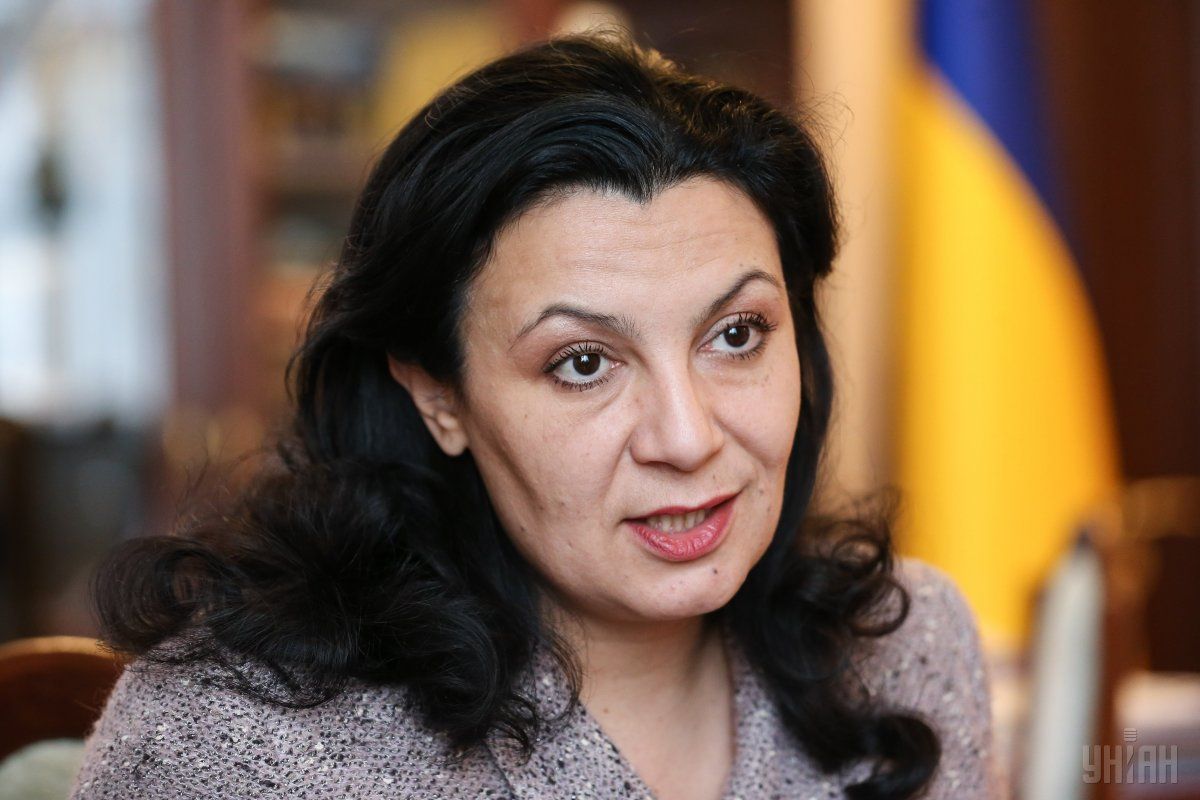 An official said that a date has been set for the EU finally approve a visa-free suspension mechanism / Photo from UNIAN
Unfortunately, we are all electrified here in Ukraine. We are all weary and emotionally exhausted - because of the war and economic turmoil, and that's understandable.
It is sad that the EU failed to do what has been stated repeatedly by its highest officials at the level of presidents of European institutions and that it did not approve a visa free travel when Ukraine had fulfilled its commitments. Obviously, this causes some public frustration. However, just like they are sympathetic to us, seeing that we failed to do something on time or made mistakes, that we are not perfect, we also ought to say, seeing all the challenges the EU is facing now, that "it's OK, we understand you, but there is a clear commitment that you have taken." They have their own procedures, there are the interests of various institutions and countries. But we have our own interests and we are moving toward their implementation.
If we see the unstable situation in the EU, it seems that the EU is not very happy with our European aspirations, don't you think?
Of course, the situation is difficult with the level of populism in the EU (just like in Ukraine - in this sense - we are now following the European trend) and with the number of challenges Europe is facing. Migration crisis, certain economic risks and problems, unfortunately, create an unfavorable background for us. For example, it is difficult for Europe to prioritize trade relations with Ukraine. But it is a priority for us - it's 40% of our turnover. We want to increase it, and we will continue working in this direction.
Unfortunately, we came to realize our European choice, fixed at a legislative level, not at the time, when in the 1990's, in 2000's the countries of Central Europe were ready to open up and the EU enlargement was the main trend. We came in a difficult time. But I think, by going through these hard times together, both Europe and Ukraine will come out of this period stronger. We will rediscover the point where we will see the EU being ready to expand and engage new economies. They have to digest the existing problems.
Of course, there will be continuing attempts by various politicians across the EU to take advantage of confusion. For example, they do not have is a clear understanding and a final decision on Brexit – neither the UK nor the EU has answers to this question. An interesting point, in fact, is that the UK is looking into the fashion the Ukraine-EU Association Agreement is drafted. After all, Ukraine seeks to gain significant economic and political integration, though it is not an EU member. In this context, Britain can learn from our experience because it can be useful.
You spoke against the introduction of a visa regime with Russia. Has your opinion changed in this regard?
I have stated very clearly that I believe a visa regime with the Russians had to be introduced immediately after Russia launched the hostilities. Look at the history of various conflicts - such things were made in the first weeks and months, maybe first six months into the conflict. Doing so after nearly three years of the conflict would be a destructive and wrong way for Ukraine, which would be interpreted and used against us both by the Russian Federation and some ill-wishers from the EU. They will say that Ukraine, instead of looking for a solution out of the conflict, is escalating the situation.
Therefore, I think this had to be done earlier. Unfortunately, we have lost the moment.
Speaking of visas, why doesn't Ukraine, while trying to get a visa-free regime with the EU, provide at least a simplified visa regime for India, Chile or Morocco?
We've long had a visa-free regime with Chile. Regarding the facilitation of visa procedures, we will soon discuss the issue at a meeting of a governmental committee. We have a draft of changes to the visa regulations for foreign citizens, submitted by the Foreign Ministry and agreed by many agencies. There is still some controversies remaining, so the issue is submitted to a committee discussion.
This is about the introduction of electronic visas, reducing the time of consideration of applications, and adjusting the visa requirements. For example, we want to abolish the rule obliging the applicants to agree their invitations with the State Migration Service, register them and put additional seals. This would facilitate travel, for example, for Indians who want to explore business opportunities here in Ukraine.
This is a question that is now under consideration in government offices. I think that we will achieve a breakthrough. Indeed, despite the fact that there are some reservations voiced by various agencies, there is also an intent and focus on facilitating the procedure. We may also secure a more attractive price of Ukrainian visas.
Is there any deadline for such decision?
Let's see how the hearing goes in the governmental committee. Once we agree on all points, it will be forwarded to the Cabinet. I do not think it will be a very long process. We are close to having it implemented.
In addition to these steps, we have signed several mutual visa-free agreements with some countries. In 2016 a visa regime for citizens of Ukraine was introduced by Indonesia, Costa Rica, and on January 27, 2017, an intergovernmental visa waiver agreement was signed with Saint Kitts and Nevis. Also, in some airports (Boryspil, Kyiv, Odesa) opportunities will be created to issue visas on the spot, for example, for citizens of China and the United Arab Emirates who come to Ukraine as tourists or for business purposes... I do not recall all details.
I am pleased to see that the Foreign Ministry is willing to improve these mechanisms. Overall, throughout 2016, in 112 of our diplomatic institutions the necessary equipment has been installed to speed up the consular work. We are close to making some things easier, improving and facilitating visa services for foreigners.
Does foreign policy remain a prerogative of the Ministry of Foreign Affairs and the President? What are the features of your cooperation and your personal work on a foreign policy front?
The challenges that Ukraine was facing at a time when my office was introduced, require efforts, including at international fronts, a permanent dialogue with our various partners on the continuation of sanctions against Russia. The issue with the Netherlands on the ratification of the Association Agreement, the issue of visa liberalization when it shifted from our internal issues to a discussion in the European Commission, European Parliament, and European Council - all of these things force us to actively participate in foreign policy matters.
That is, I would say that Ukraine, except its President and Foreign Minister, has another "bayonet" that can defend the interests of Ukraine at the international level, on the foreign front, where I can engage and become another player. And in this regard, I've been working with the President, Prime Minister, and Foreign Ministry.
Everyone doing their separate job?
Well, there are some tools. For example, government committees. That is, when there are disputes, they are submitted to government committees, and there we coordinate positions. It is difficult to formulate Ukraine's position on a particular issue when there are different positions of individual ministries... They all have their responsibilities, but we have to present a single position. There needs to be someone who will bring people together, listen to everybody and try to comprehend it all, reconcile conflicting positions and suggest an algorithm to solve the problem, set the time frame for implementation and move the process to ensure that the deadline is met. Most of the tasks involve a coordinating role. And by the way, we have no good history of inter-agency coordination.
Now, according to traditions of a bureaucratic machine, at least from what I can see, the process dominates over focusing on the outcome. And these bureaucratic traditions are not easily broken, the trends are difficult to change...
In other words, someone from top leadership sets the tone but the middle and lower-level officials fail to respond, is that so? How do you manage, as a female leader, to work in such an archaic and bureaucratic system?
Probably, many people in different ministries have repeatedly said and keep saying that they have outlived several ministers. And, in part, this situation will prevail. But I also hope that partly, the situation will shift due to the state governance reform that we launched after the law on the civil service has entered into force, after the first job contests and reports when we tried to see our errors, find ways to improve our work and move on. I think the people who are only focused on the process will probably be gradually leaving office. At the same time, those who have worked for years and decades, being unable to secure the result, will finally show their skills, if they are ready to do so.
It should be considered though that the reform of public governance is a very difficult and long process. This machine is not so easy to move.
Was it easier for you to work in parliament or the government? How significant is the difference?
Of course, it was easier in Parliament. First, the workload in Parliament allowed me to have my days off on Saturday and Sunday (if there were no trips).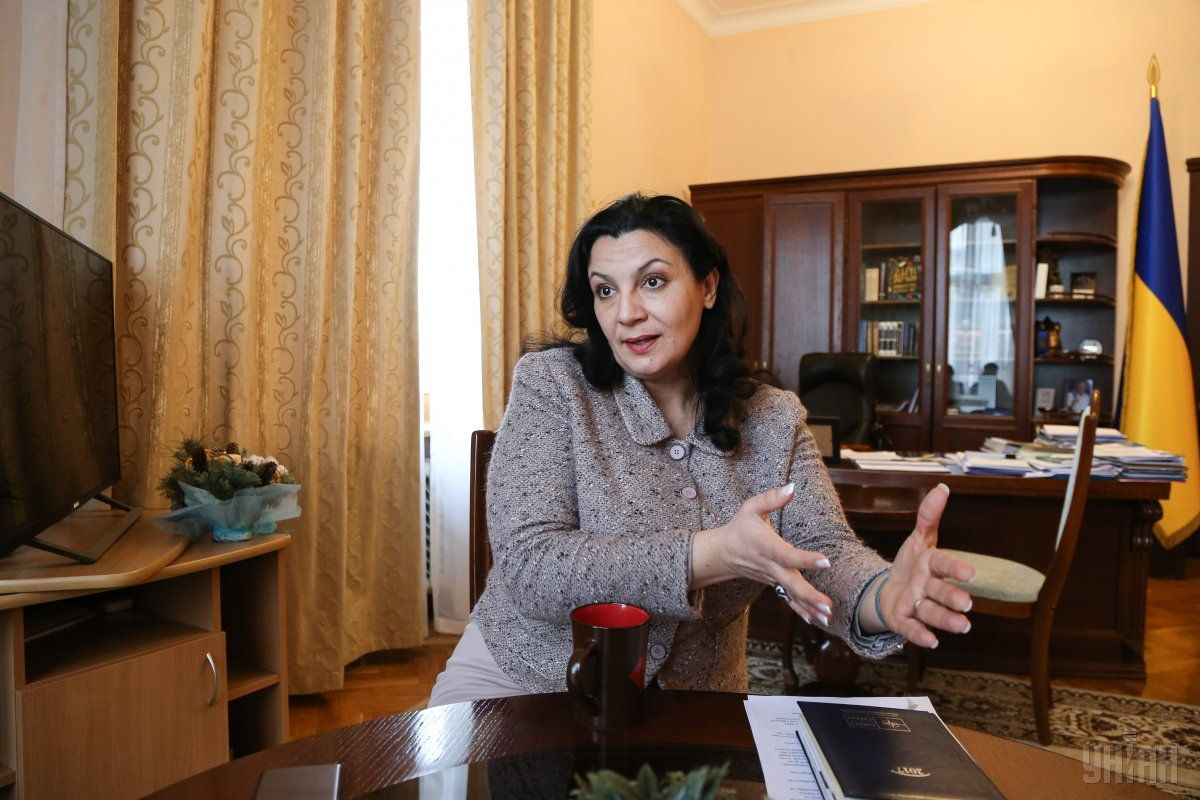 An official said it was easier for her to work in Parliament / Photo from UNIAN
Currently, I try to have Sunday as my day off. This is my intention to keep contact with my children, with the family. At least, if you even read some documents or respond to an email, you do it while your children are beside you, although it is not always possible.
The kids have hard time with this, asking me: "Are you sure you have to spend so much time at work? Are you sure you have to go there on Sunday?" My elder one is more understanding and willing to accept that I am doing something important, including for her own future. The younger one is more emotional on this, it is more difficult to explain these things to her.
Secondly, the intensity of the Government work is different compared with Parliament – there are more tasks. In the Rada, everyone is focused on some particular area. In Parliament I led the delegation to the NATO Parliamentary Assembly, I was a member of the Parliamentary Committee for the Association Agreement. Basically, I continue to work on these problems, just at a different level.
Is the experience gained in Parliament and YES helpful?
Very much so. It was not only YES where I worked my whole life. In the non-government sector, I always dealt with issues related to foreign policy and security policy. My path was always associated with this. Obviously, the knowledge that I have, the base and my contacts are all helpful now.
Sometimes it happens that in some other countries the people come to high offices, whom you have known personally for 15-20 years, as we come from the non-governmental sector. Or, for example, you met some of them as government officials or ambassadors at some events, conferences, or you wrote books with someone...
At the same time, my experience makes it possible to maintain a trustworthy dialogue with NGOs. That's because they understand that I will hear them and consider the arguments of the public sector.
Have you coordinated some issues with the President and if so, how often?
He is responsible for the country's foreign policy under the Constitution. So, of course, I have and I still do. That is, we have a normal exchange of information. Occasionally I travel along with the President on trips relating to the scope of my competence, whether it's the EU or NATO.
Tatiana Urbanskaya
If you see a spelling error on our site, select it and press Ctrl+Enter