Head of EU Delegation to Ukraine Mingarelli: We hope EU will be able to maintain its unity on Russia sanctions
13:00, 11 March 2017
11 min.
834
Interview
Head of the Delegation of the European Union to Ukraine Hugues Mingarelli in an interview with UNIAN talked about the role of political will of Ukrainian officials in the process of Ukraine's rapprochement with the EU, the need to tackle illegal trading along the contact line in Donbas, the term when local elections should take place in certain areas of Donetsk and Luhansk regions, and how visa liberalization should work for Ukrainians.
Let's start off with the Association Agreement. As someone who had been a senior negotiator for the EU by late 2010 and also had substantial experience in the preparation of the Association Agreement, what do you feel right now when this agreement is at finishing streak in terms of entering fully into force?
Look, first of all, the Agreement is already implemented on the provisional basis. We started more than a year ago the implementation of a large number of the provisions of the Association Agreement, and we have been able already to make good progress in a number of areas. But my feeling is that this Agreement is adapted to what Ukraine wants to do, namely to get closer  to EU norms and standards in many areas of the political and economic life, that the Ukrainian administration has to a large extent the capacity to implement this Agreement provided there is a firm political will to really implement it. So, on our side, we hope that the Ukrainian authorities will show the necessary political will and we stand by our Ukrainian partners to share our experience in implementing this Agreement, but I feel that it is well adapted to what Ukraine wants to do namely to get closer to the EU.
Speaking about political will, do you see such will and unity among different Ukrainian bodies and authorities? I mean, the Parliament, Government, and President. Are they united in your opinion, or do they still have some disagreements regarding this issue?
It is difficult for me to say. You know far better than I do the political scene in your country, but most politicians that we meet in our daily work are extremely attached to the rapprochement of Ukraine with the EU. Therefore, I can say that we feel in almost all political factions a strong commitment to this Association Agreement and to the rapprochement with the EU.
What are your expectations this year in terms of the Agreement's implementation?
Well, we hope that we will be able to align the Ukrainian legislation with the EU one in a number of important sectors: energy, agriculture, transport… Again, it will take a long time to implement this Agreement - more than seven years, but I think that we've already started at a good pace and I hope that we will be able to speed up in the near future, provided the political will is there.
Do you see some achievements, successes of both the EU and Ukraine that we can take into account?
Yes. For instance, there's been already in 2016 an increase in the Ukraine exports to the EU as the consequence of the entering into force of the Deep and Comprehensive Free Trade Agreement (DCFTA). So, we can consider that in this respect there's been already some progress made. Then, if you look at what has been done in the field of anti-corruption efforts, a lot has been done to implement the visa liberalization action plan. So, we can consider that the intensification of the relations between Ukraine and the EU has led to reform and progress in important sectors.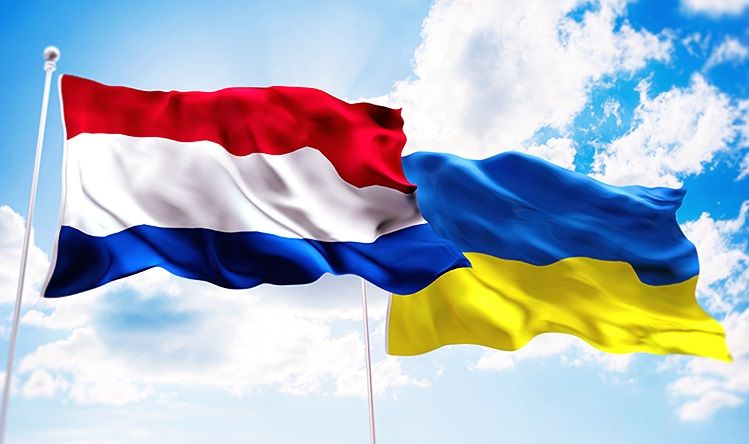 facebook.com/petroporoshenko
In your opinion, does the European Union have a plan just in case if upper house of Dutch Parliament does not ratify the Agreement?
No, we don't have a "B" plan for the simple reason that for us it has to be ratified. So, we hope that the Senate will ratify this Agreement. 27 member states have ratified it and so have the European Parliament and the Rada. It has to be ratified.
If we look closer to the processes in the Netherlands, as you know, in order to complete the process of ratification, the Dutch government presented proposals which were included in the Annex to the Association Agreement. In particular, among those proposals was a requirement that Ukraine shall not automatically join the EU...
Yes.
In your opinion, don't you think that such demand would ultimately deprive Ukraine of the possibility to see prospects of gaining membership in the future?
It does not change anything for two reasons. First of all, in the Association Agreement there is no mention at all that Ukraine has an EU membership perspective, it is never said, that's first point. And the second point is that there is Article 49 of the EU Treaty, which states very clearly that any European country, which fulfills a number of conditions related to fundamental freedoms, rule of law, human rights, can apply to join the EU. And Ukraine is obviously a European country.
Regarding the anti-corruption efforts, I want to ask you about what we've heard many times from various Western countries -- that Ukraine should provide its National Anti-Corruption Bureau and Special Anti-Corruption Prosecutor's Office with necessary tools so that those bodies could function properly. What do you see should be done more?
Mister Sytnyk should have more people, more equipment, and his prerogative there should be respected by everybody, including the Prosecutor General.
How about an independent audition for NABU? I heard that Mr. Frelissen raised that issue. Could you elaborate?
We have been told that an audit of NABU will be carried out in the near future. And obviously, we said that this audit should be carried out by independent and competent people.
What's your position on the Anti-Corruption Court. You already urged Ukrainian government...
We call on the Ukrainian authorities to set up without delay an Anti-Corruption Court, because today majority of judges don't offer the necessary guarantee of independence and competence.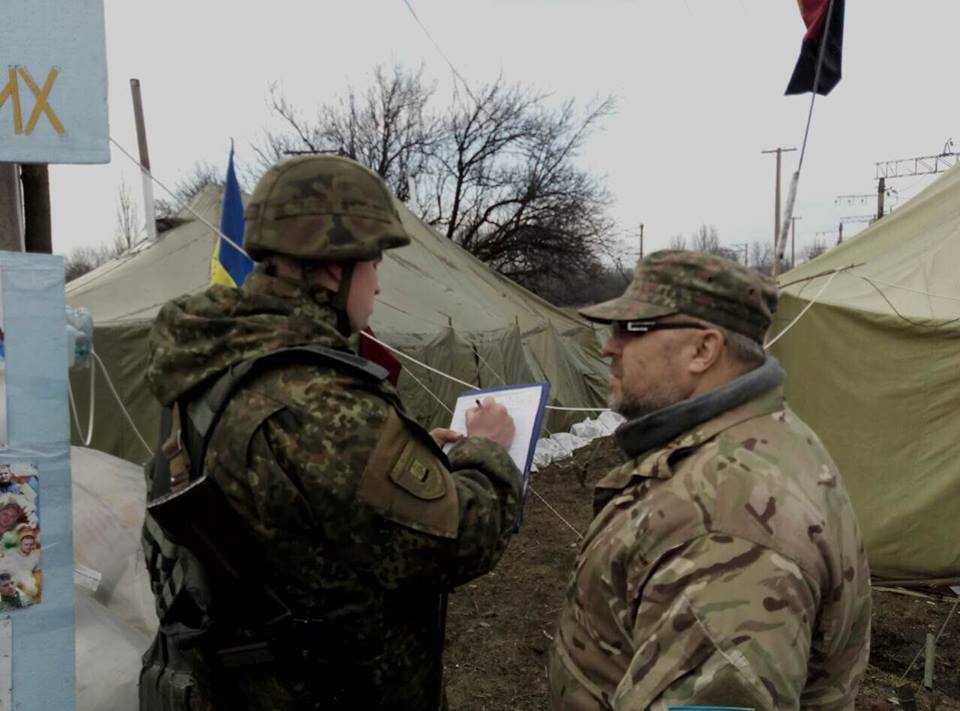 Vyacheslav Abroskin, Facebook
Let's talk about trade blockade. As you know, due to trade blockade in Donetsk and Luhansk regions, there are now disruptions of coal supply from the territories beyond the Ukrainian government control. In your opinion, in which way and how Ukrainian authorities should address this problem not to exacerbate public tensions?
First of all, we regard this blockade as a very negative thing for the country. We consider that it is important for the Ukrainian authorities to adopt an inclusive approach toward a population living in the areas controlled by the separatists. We consider as well that the current blockade is eating very sharply the country's economy. You know that the energy situation is deteriorating. You know as well that a number of companies will be obliged to be closed down with a number of people being laid off. So, this blockade will result in deterioration of the living conditions of thousands of Ukrainians and, for this reason, this is extremely bad.
Having said this the government on its part must take the necessary steps to fight, to combat illicit trade and smuggling. And more generally, anything which is related to the black economy and which has been developing around this contact line.
What should the Ukrainian government do with the people who involved in blockade? How can they find common ground?
The Prime minister put forward some proposals last week. And I hope that a number of people who today are promoting the blockade will accept them to sit at the table with the prime minister and discuss the way out in a peaceful way.
One of the demands from those people who are engaged in the blockade process is prisoners release. The lack of progress in this issue is one of the many reasons they decided to block roads. How do you think this should be addressed?
It's a pity that there is no prisoners release. It is a failure, certainly, but the blockade is not the right answer. You just increase the problem with the blockade. You don't solve anything.
Continuing this topic, I would like to look at the Minsk agreements. There's no weapons withdrawal, ceasefire is not working properly, and after all, in your opinion how can we break the deadlock in those issues and can the EU provide a new impetus to this process?
It's true that the implementation of the Minsk agreements is extremely slow and disappointing, but at the same time, today we do not see any other option and therefore, I think, that we have to try our best to convince all parties to proceed with drawing up the Road map, which has been announced at summit of the Normandy format. And for that to happen, obviously, all stakeholders have to accept the need to move ahead on both the security and the political tracks. That's our hope. We do not see any other option today.
Speaking about the Normandy format, British and Polish foreign ministers visited Kyiv, where they mentioned that the idea that Normandy format could be somehow extended. Also, German foreign minister was in Moscow and with Russia's Lavrov they also mentioned the U.S. involvement would be a desirable step. What's your opinion on extending the Normandy format and which role you think the EU should play in this process?
For the time being the EU has not taken any position on this issue. But if some ministers consider that the format should be changed, this should be discussed between the main stakeholders.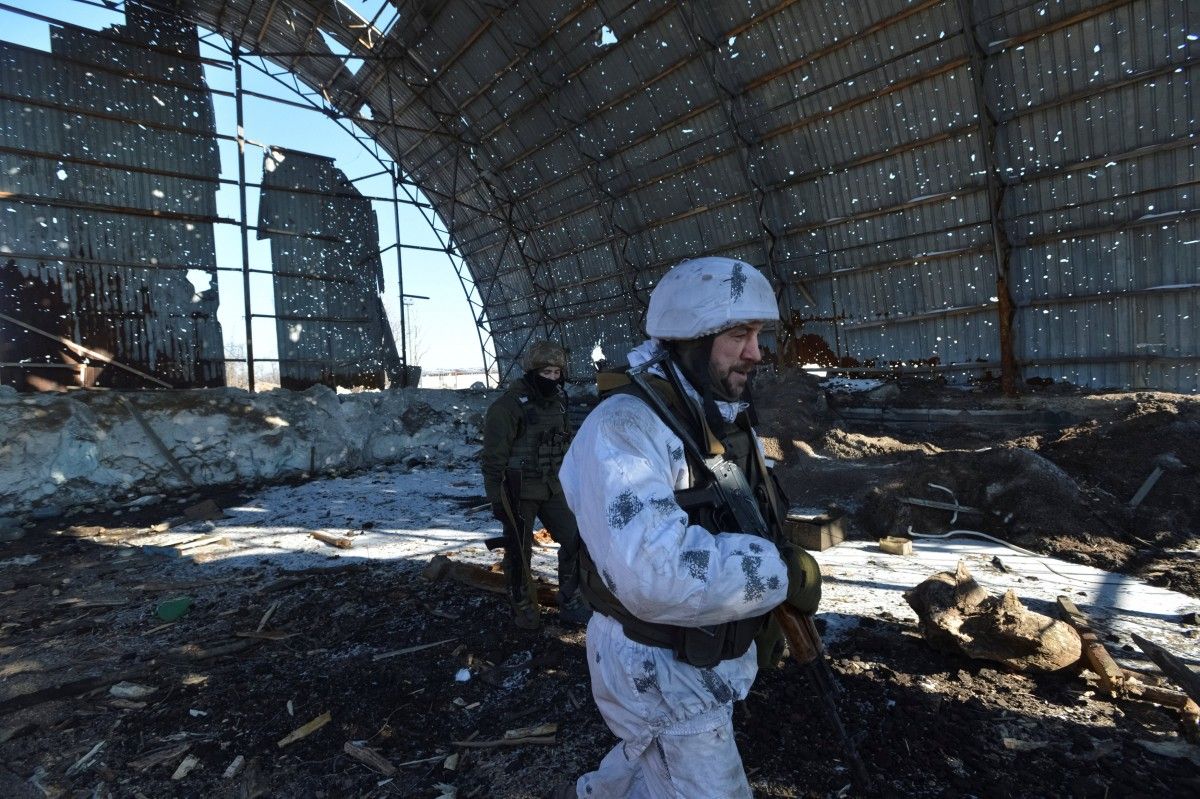 REUTERS
Considering the fact that Russia rejects to withdraw weapons and military personnel, and continues to provide its proxies with weaponry, equipment, finance and other supplies, how Ukraine can resolve such problematic issue as reintegration of occupied territories?
Again, that's about the implementation of the Minsk agreement. They have to reach a political solution, which will allow the holding of elections. And then, on this basis, progressively, Ukraine should regain control of this territories with the help of international community. And as you know, the EU has already stated clearly that we would like to be at the forefront of the reconstruction of the social and economic infrastructure in Donbas once there is a political solution.
In your opinion which steps of the Ukrainian authorities are seen to be as a positive precondition for reintegration and which ones are seen to be creating obstacles in this case?
The recent Action plan for the certain areas of Luhansk and Donetsk regions is a step in the right direction, which paves the way to the reintegration of this areas, because the main objective of this Action plan is basically to make it easier for the people who are today in the eastern part to move to the western part, and to keep all sort of contacts with Ukraine so that they continue to feel as Ukrainian citizens. So, this plan which was engineered by Mr. Chernysh [Ukraine's minister for the occupied territories] is in our view a step in the right direction.
How about the provision of social and other payments to those living on the non-controlled territories?
We have always said, and we have not changed our mind, that the Ukrainian government should pay pensions and social allowances to all Ukrainian citizens, be they in the government-controlled area or the separatist-controlled areas.
... But how should the Ukrainian government reach out to those living in government-controlled territory, to prevent growing tensions...
Probably through an inclusive approach. Everything should be done so that these people can feel that they are still regarded by Kyiv as Ukrainian citizens. So, we should avoid everything which gives them the feeling that they are abandoned.
What's your point of view on the assumption of a German ambassador to Ukraine who said that local election in Donbas could be held in the presence of Russian troops?
Local election can be held when the conditions are right to conduct elections according to OSCE criteria. This means that the Ukrainian political parties must be able to present candidates and to campaign, and Ukrainian media should be able as well to participate in the campaign.
How about regaining the control of Donbas. Should Ukraine firstly get the control over the state border or should we first hold elections and then hope to regain such control?
Look, it's not up to me to give the right interpretation of the Minsk Agreement. But my understanding is that election can be held when the conditions as defined by the OSCE are there, which means once again that Ukrainian political parties must be allowed to campaign and  Ukrainian media should be able to operate freely.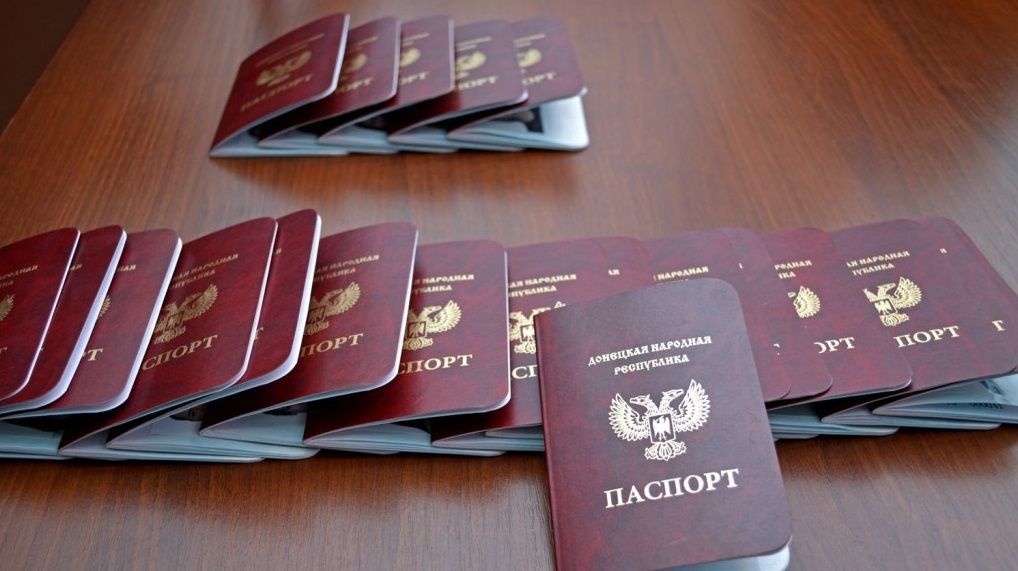 Pro-militant website
The already difficult situation, in my opinion, is becoming even tenser after recent decision of the Russian President Vladimir Putin to recognize travel documents, issued by the illegal self-proclaimed authorities of "DPR" and "LPR." Don't you agree that under existing sanctions it looks as a new flagrant challenge by the Russian side, to which EU should properly respond? What should the response be?
I cannot tell you what the response will be. I can just tell you that we have said very clearly up to now that this decision was not in line with the spirit of the Minsk agreement and it's clear that such a decision will not facilitate political solution.
Would the EU continue to stay united in terms of keeping Russia sanctions in place...
I hope so.
... for example, considering the upcoming elections in some European countries?
We hope that the EU will be able to maintain its unity on the issue of the sanctions against Russia.
Don't you think that there some conditions changed and that the EU should step up in terms of imposing a new set of sanctions?
This is not today on the agenda, frankly, and I don't think that there will be an increase in sanctions in the next few weeks, that's what I can tell you. This issue is not on the agenda.
I can give an example. Russia continues to integrate Crimea in its both political and economic dimensions...
Yes, you're right.
... and among other things, the bridge is being constructed across the Kerch Strait, to connect the Crimean peninsula with Russia, which is a further violation of territorial integrity of Ukraine. In this case, there are new legal entities, which have not been included in the previous sanctions list. Should they be added to this list of sanctions?
Again. This issue is not on the agenda today.
Let's talk about more Ukrainian domestic issues. I remember in October last year you once mentioned the importance for the Ukrainian Parliament to appoint new members to the Central Election Commission.
And the authorities have failed to do so. It's a pity. They have not managed to appoint these members of the Central election committee. We regret that.
That's what I wanted to clarify. What's your assessment of inaction of the Ukrainian authority? What do you think about it?
It's a pity. I mean, why has it happened so? Probably they are not motivated enough to regard this action as a priority. They have a lot things to do. They are facing various huge challenges and probably they do not consider this issue as a priority for them, I guess.
Also, not so long ago, you mentioned that one of the top priority for the EU in Ukraine in 2017 would be launching the land market. In the meantime, Ukrainian authorities continue to pursue the path of prolonging the moratorium on land sales...
Yes. It's true. I guess this is because they have not yet make up their mind on how to proceed with the land reform. Many people consider that there is a huge potential in the agricultural role and agro-processing sector in Ukraine. But, because of the absence of land reform it is extremely difficult to attract the investors and toward to exploit this possibility.
But, in your opinion, in which way and when should this issue be addressed by the Ukrainian authorities?
As soon as possible. In which way, I don't know. But it should be done as soon as possible.
Photo from UNIAN
And they don't have time to delay this question for much longer...
That would be important to launch the restructuring of the agricultural sector for sure because the potential is huge according to the experts. And for that, the land reform is prerequisite.
Let's talk about visa liberalization. Is there any possibility that some member countries will put forward objections to grant Ukrainians a visa free regime – for example, if we take into account elections in France?
I hope, not. In principle, the decision has been taken already in Brussels and now, if everything is implemented according to the plan, the visa free regime should enter into force by the end of June. Should.
You earlier said about a deadline in June. Let's imagine that a visa free regime is implemented, it is starting to work. Will there be any special requirements for the holders of Ukrainian biometric passports to cross the border? Will they be required, for example, to show their hotel booking papers?
They will be treated as any third national citizens. So, if the border control have certain doubts, they can ask some questions about the pays wherever they stay, whether they have sufficient money with them and if they can't prove it, like any third national, they can be denied the access. But they will be treated as the third nationals of any other country which has a visa free regime with the EU.
I also want to ask you if there any influence on EU foreign policy after Donald Trump took into office?
No, I don't think so. The EU to continue to develop its foreign policy according to its principles and I don't think that changes in the U.S. for the time being have led to any concrete change in the EU policy. The main impact has been so far that EU have become more aware that they have to develop their own defense policy. And therefore, discussions have been launched to see how EU can basically define and conduct its own defense policy.
What do you think about the fact that some leaders of influential EU member states said that the U.S. should not interfere with European policies and should not tell what to do?
It's normal, because at a certain point the new President made comments about the fact that Brexit was a positive fact, and some EU leaders said that what is going on and what happened in the EU is a matter for the EU countries and nobody else to comment on.
What are your main expectations this year from Ukraine?
To move ahead and consolidate the reform in the field of the rule of law, anti-corruption, judiciary, to start the restructuring of the state-owned enterprises, and to launch an ambitious privatization program, to carry out the land reform, and basically to manage to find an agreement with all other stakeholders to keep the Donbas conflict at the very low intensity and possibly to resolve it peacefully.
What are your expectations from the upcoming Eastern Partnership summit?
We don't know yet. We just started the discussions. I can't tell what the expectations are.
I'm curious, don't you think that in our comprehensive agenda, some topics, some directions of bilateral cooperation are not explained enough to the public...
Indeed, you're right. It is our responsibility. We have been rather weak in communication, and we have not been good in explaining to the Ukrainian public the sense of the EU presence and EU work in this country. So we are trying our best with our limited means in terms of communication. And we will try to be clearer.
Vitaliy Sayenko
If you see a spelling error on our site, select it and press Ctrl+Enter