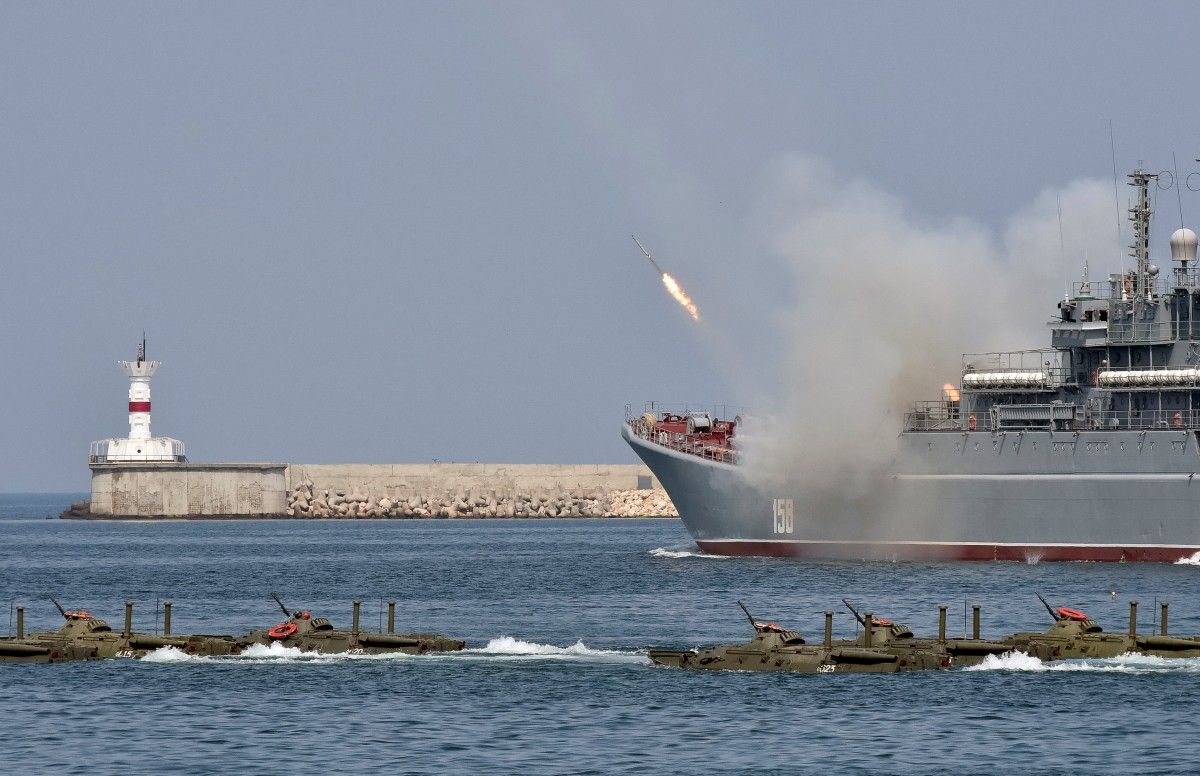 Syrian war closer than seems
Crimea was drawn into the Syrian conflict from the first days of the occupation of the Ukrainian peninsula by Russia. UNIAN figured out whether Ukraine could use this as an argument for its allies in the ongoing confrontation with the Russian Federation.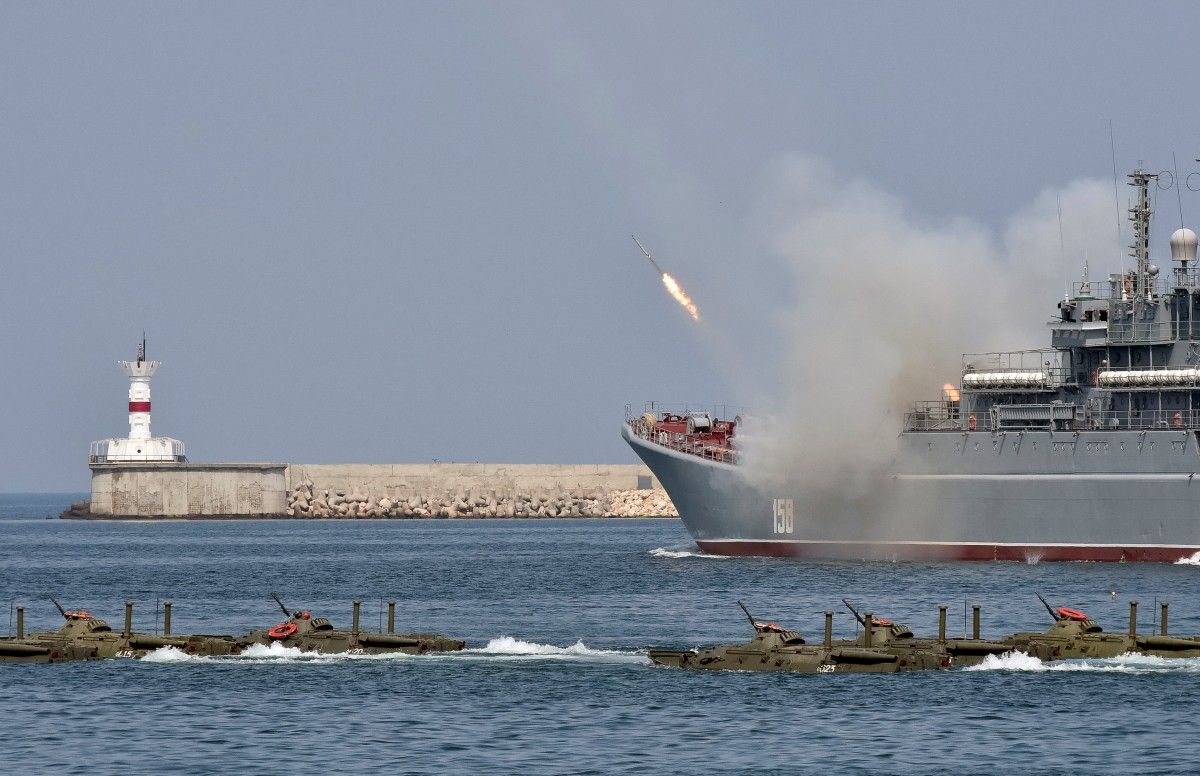 REUTERS
Whether we like it or not, Ukraine, as a component of the global environment, is affected by everything that happens in pretty much the whole world. The conflict in Syria is no exception. Of course, the public finds it hard to feel the same proximity about Syria bombings as enemy shellings in eastern Ukraine. But following the news on the developments in Middle East makes sense including because Ukraine's major adversary remains one of the main participants in the Syrian conflict. It's Russia, the aggressor who annexed the Ukrainian Crimea and keeps pleasing Donbas militants with more supplies of weapons, ammunition, and manpower as well.
Moreover, Russia doesn't simply need some silent witnesses of its inadequate actions. The Kremlin is trying to make as many people as possible complicit in its own crimes. Over the past three years, we might have grown accustomed to turn a blind eye to the Russians drugged by the Kremlin propaganda but we have no right to allow Moscow to drag Crimea into this mess with impunity.
Convenient military base
Experts say that before the occupation of Crimea, one of Russia's main bridgeheads in the Syrian war was Novorossiysk. "It was where the "Syrian Express "-  large landing ships of the Black Sea Fleet, as well as the Baltic and Northern fleets took off to Syria, carrying weapons, ammunition, etc," said Andriy Klymenko, an expert on Crimea, head of the Supervisory Board of Maidan of Foreign Affairs Foundation. "Since the occupation of Crimea, various Russian ships, including dry cargo vessels – flying Russian Navy flags in order not to be stopped in international waters – have also been delivering equipment, personnel and ammunition [to Syria] from Sevastopol, not only from Novorossiysk."
In terms of numbers, Klymenko says in 2016, large landing ships of the Russian Navy, supplying missile systems, armored vehicles, etc., performed 67 roundtrips from Sevastopol and Novorossiysk to a Russian Naval base in Syria's Tartus. Of these 67 trips, the ships of the Black Sea Fleet were involved 34 times, 17 times it was those of the Baltic Fleet, and 16 - of the Northern Fleet of Russia. "In 2015 there were 69 trips, in 2014 - 46 trips, and in 2013 (before the occupation of Crimea) – 30 trips. That is, during the period of Crimea's occupation, the intensity of the "Syrian Express" activity has more than doubled," he said.
According to the expert, in the past year, various vessels took off from Sevastopol at least 17 times. Mostly, they were carrying ammunition. They were guarded by the 810th Marine Corps Brigade of the Russian Black Sea Fleet based in Sevastopol. "That is, except for the crews, landing ships and dry cargo ships always carry an anti-terrorist group, as a rule, it's the marines of the Black Sea Fleet," he said.
REUTERS
Klymenko recalls that Sevastopol, which in the Soviet Union was branded "the city of Russian sailors" has always had large arms storages. The expert also notes an interesting fact: in October 2016, the division of coastal missile systems Bastion was deployed from Crimea to Syria by sea on ships of the Black Sea Fleet. Next month, it was replaced by another one. "This proves the fact that once there emerged a need to deploy Bastion missile systems in Syria, they simply took what they had "at hand" in Crimea, and then brought to Crimea a replacement missile system from Russian mainland's Krasnodar Territory," says the expert.
There is another very serious circumstance: it was the Black Sea Fleet warships, based in Sevastopol, which in 2015 and 2016 engaged targets in Syria. "The first time it happened was on December 8, 2015, when the Black Sea Fleet's Rostov-on-Don submarine fired four Kalibr cruise missiles on Syria. On August 19, 2016, two small missile ships of the Black Sea Fleet of Russia hit ground targets in Syria near Aleppo. And, finally, more recently, on November 15, 2016, the Admiral Grigorovich frigate also launched Kalibr cruise missiles on targets located in Syria. That is, the Black Sea Fleet, and it is the newest warships based in Sevastopol, as well as the crews who live in Sevastopol, are directly involved in Syrian war. Thus, Crimea is drawn into this conflict as a territory, as Russia's naval base," says Klymenko.
Risks for Ukraine
At the same time, expert opinions vary on whether this carries any risks for Ukraine. According to Andriy Klymenko, there is a high probability that conscripts to the Russian army from among Crimean residents could be deployed in Syria. At the same time, he recalls that the above-mentioned 810th Marine Corps Brigade of the Black Sea Fleet has already suffered losses in Syria.
In addition, according to the expert, terrorist threats in Crimea cannot be ruled out. "There is a risk that terrorist or extremist groups operating in Syria will carry out terrorist attacks on Russian territory. And the Crimea, which has been captured by Russia, can also come under threat," he said.
A political scientist and co-founder of the Ukrainian Institute of the Future, Taras Berezovets, shares the opinion: "We are perfectly aware that the two regimes - both of Putin and Assad - are openly of a terrorist nature. And the threat in response to their actions is now spreading throughout Russia. Including the territory of the occupied peninsula, since that's where the units are located that participate in the Syrian campaign."
In turn, the executive director of the Center for Middle Eastern Studies, Ihor Semyvolos prefers not to exaggerate the issue. According to him, the war in Syria has been going on for years, there were numerous instances of Middle East escalations, "there have been acts of terrorism and things like that, but nothing of a kind has ever happened here." "If until now that what is happening in Syria has not affected Ukraine (in the context of terrorist threats), then why should anything happen now?" he says.
On the other hand, experts do not exclude that, in response to the intensification of American actions in Syria, one of the options for Russia's "symmetric" response may be the escalation of the conflict in Ukraine. Moreover, this can relate both to the contact line in Donbas and the de-facto border with the occupied Crimea. "Putin now urgently needs a Kremlin 'response' to the move by Trump administration in Syria. One of the options that American analysts consider in this context is the escalation of the conflict in Ukraine," said Taras Berezovets.
REUTERS
Military expert at the Institute of Euro-Atlantic Cooperation Ihor Koziy agrees with the idea only partially. According to him, geopolitical scandals around Syria reduced the degree of tension and rumors about Russia's possible large-scale offensive in Ukraine have subsided. But this does not mean that it's time for Kyiv to relax: "Russia has enough reserves of ammunition, there are people who can use these reserves, which we have been seeing in Luhansk and Donetsk regions... Definitely, subversive activities and other kinds of special operations will continue in Donbas and beyond ».
Crimea, Donbas, Syria - components of Russia's new aggressive policy
Ukraine in this situation of a temporary "calm" must continue to strengthen its defenses and at the same time improve partnership relations with the countries that are ready to provide assistance to this end, including the United States.
In parallel lines, Kyiv should constantly remind the international community of Russia's aggressive actions, including beyond Syria. According to Taras Berezovets, considering that the Crimean issue has now been completely back-shelved, it is necessary to explore all opportunities to draw the attention of the new U.S. Administration to the problem of Crimea. "In fact, as for the American president, Trump knows the subject of Ukraine and Crimea quite well. But, of course, such opportunities need to be used even more in our favor," he said.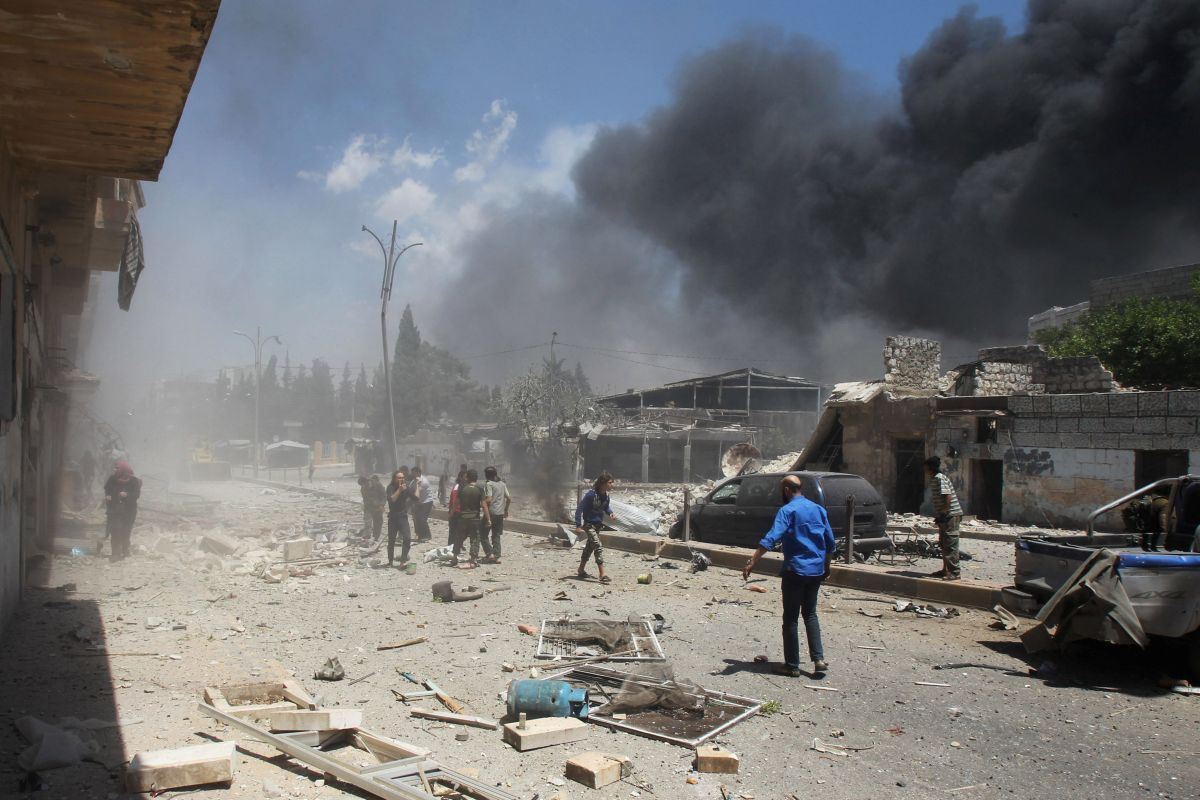 REUTERS
Ihor Semyvolos believes that talking out loud about the policies of Russia as an aggressive country that threatens the interests of many countries rather than only those of Ukraine, is an important element of hybrid war, but it is unlikely to influence, for example, the issue of sanctions strengthening.
Andriy Klimenko disagrees: "Russia's participation in the Syrian war with the involvement of the territory of Crimea has united into one the two arcs of the conflict - the Black Sea and the Mediterranean. And we can say that this arc of instability stretches from the occupied part of Donbas to Syria. The fact is that the military units deployed in Crimea are part of the southern military district of the Russian Federation, which, in fact, takes major part in hostilities. Using these forces, Russia seized the Crimea and is now militarizing it; these forces are fighting in Donbas; these forces are being used by the Russian Federation in Syria. "
According to him, this is a very important argument, which emphasizes that "it is impossible to consider Russia sanctions separately for Crimea, Donbass, and Syria." "That is, these are all components of a single process of Russia's new aggressive policy. This calls into question the approach international organizations traditionally apply – Donbas and Minsk agreements are one thing, while Crimea is another thing, as well as Syria. This all should become a component of a large international plan to counteract Russian aggression worldwide," Klymenko said.
But it is still a big question whether Ukraine will undertake to convey this idea to Western partners and whether it will succeed in doing it.
Iryna Shevchenko, Tetiana Stezhar
If you see a spelling error on our site, select it and press Ctrl+Enter