Ukrainian interest. Encouraging Tillerson, Putin's fears, and Central European prospects
11:00, 17 April 2017
2 min.
1220
Rex Tillerson is not going to unilaterally build bridges with Russia. Vladimir Putin, as before, is afraid of color revolutions in Russia and the post-Soviet space. An international center to combat cyber threats and disinformation has been established in Finland. The EU recalled the Eastern Partnership.
U.S. State Secretary Rex Tillerson's visit to Moscow following his participation in the meeting of G7 foreign ministers and telephone consultations with Petro Poroshenko, can hardly be called a success for the Russian leadership, which put a lot of effort and money into trying to conduct a dialogue with Washington on an equal footing. But the U.S. Secretary of State, who told in Moscow about the steps Russia could take to facilitate the withdrawal of bilateral relations from the freezing point, hardly looks like a partner Putin could feel comfortable talking to. Tillerson stressed that the situation in Ukraine is one of the obstacles on the path of improving Russian-American relations.
Speaking about the need to implement Minsk agreements, Washington, suggests that they will become the basis for Russia's actions. Moscow continues to insist on its own status as guarantor of the Donbas conflict settlement, which does not imply fulfillment of any obligations. However, the actions by the Trump administration (not only in Syria, but also in Afghanistan and around North Korea) demonstrate a strong stance.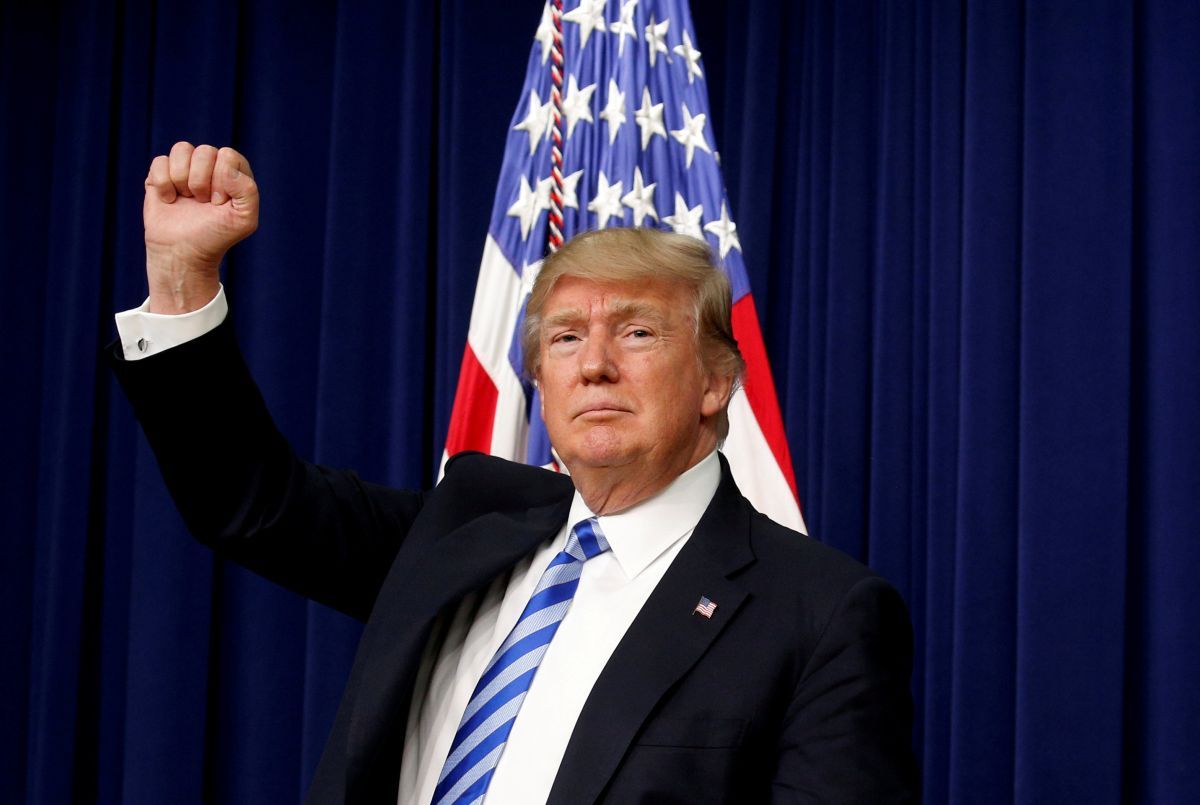 REUTERS
It is interesting to note that the Russian president keeps on living in captivity of his own illusions. His recent interview with Mir TV told the world much about his current priorities: he dropped yet another bucket of criticism on NATO and vowed not to allow color revolutions in Russian soil and that of its allies. It seems that the events of the early 2000s seriously frightened the Kremlin leader, since he is still anxious about possible Western-inspired coups in the post-Soviet space.
Three years after the active phase of Russia's hybrid aggression against Ukraine started, Western countries reacted to such actions substantively by establishing in Finland an international body to combat cyberattacks and disinformation – the European Center of Excellence for Countering Hybrid Threats – that will serve as a platform for EU and NATO to pool resources and share expertise.
Perhaps, this is their first joint project designed to respond to the assertive Russia, which over the course of recent years has applied more sophisticated and larger-scale means of hybrid warfare. Definitely, Ukraine regrets that this center was not stationed in Ukraine, and expects that Ukrainian experts on countering hybrid threats will be involved in its work.
REUTERS
At the same time, the European Union once again showed interest in the future of Eastern Partnership project. It has existed for almost nine years already, and seen some better times; and today, discussing its prospects, representatives of the European Union set different goals. The states of Old Europe are trying to find a new meaning in it against the background of the apparent crisis of European values, while the Central European countries tend to use it to strengthen their own influence. The discussion in Warsaw of the idea, sponsored by Radoslaw Sikorski, could be a testament to the normalization of relations between Warsaw and Brussels. For Ukraine, it is important in this situation to clearly identify own interests, in particular, on the issue of dual citizenship for Hungarians residing on Ukrainian territory, which Budapest insists on.
Yevgeny Magda
If you see a spelling error on our site, select it and press Ctrl+Enter