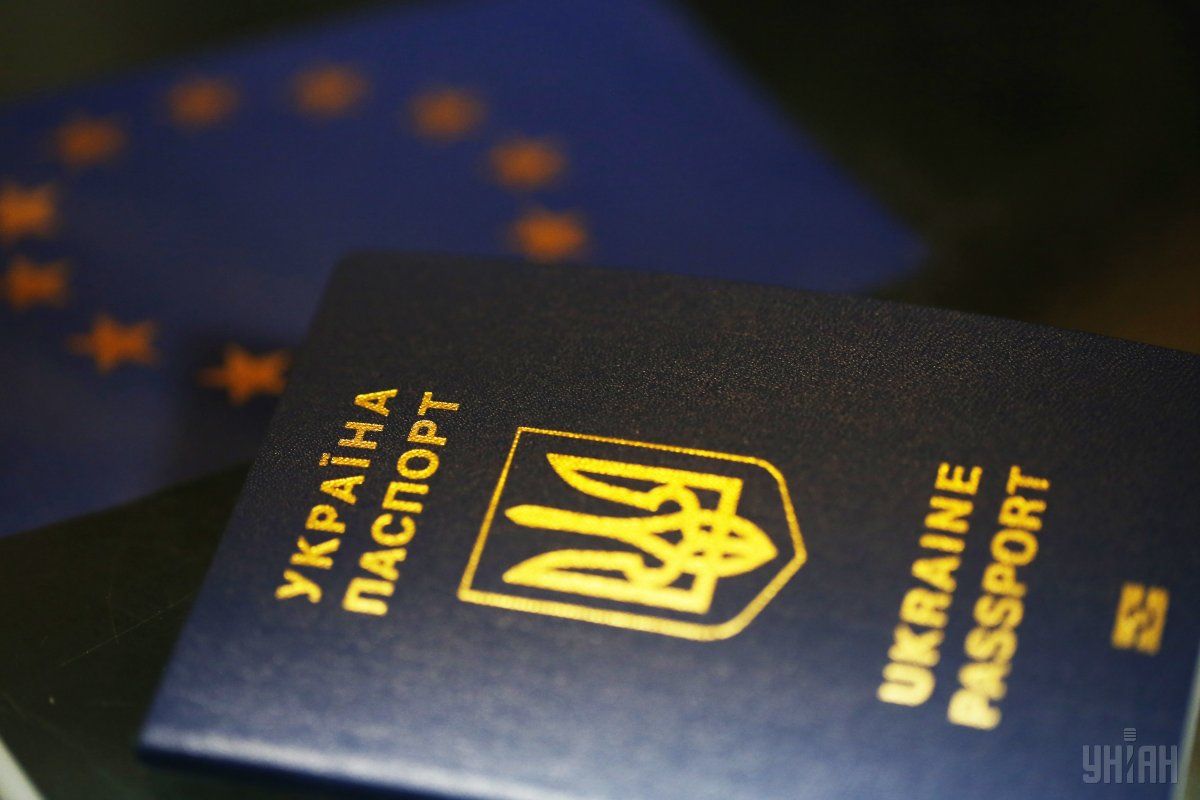 Ukrainian interest. Hard-won visa liberalization, thriller in Washington, and promising Macron
21:40, 13 May 2017
2 min.
1016
Several years of Ukraine's struggle for the long-awaited EU visa liberalization is coming to a successful; completion. The negotiations in Washington became an indicator of the effectiveness of Ukrainian diplomacy. Emmanuel Macron's victory in France's presidential campaign has saved the Normandy Four, but it could hardly be a reason for any particular euphoria in Ukraine.
Starting June 11-12, some three million Ukrainians, holders of biometric travel documents, will receive an opportunity to go on short term visits to the EU states without any visa formalities. All bogeyman stories of mass entry refusals at border checkpoints as well as the arguments about the "uselessness" of visa liberalization are traditional tools of Russian propaganda. However, it shouldn't be forgotten that a good two-thirds of Ukrainians have no travel documents and have never been to the EU. Therefore, educational programs aimed at familiarizing Ukrainians with the life of neighboring EU states could come in handy. In the political aspect, after the ratification of the Ukraine-EU Association deal by the Dutch Senate, the EU will have to work out a new document that would define the format of rapprochement.
The European Union remains consistent in its non-recognition of Crimea's illegal annexation by Russia as well as in its readiness to support Ukraine, but not all the member states are ready to shatter their relations with Russia. A litmus paper may become the Nord Stream-2 gas pipeline project, which Russia is promoting, eyeing Germany's interest. Meanwhile, Polish Prime Minister Beata Szydlo stood up to oppose the project. Head of the European Commission Jean-Claude Juncker expressed confidence that the EU would be seeing no expansion in the near future, which should cool some hotheads and give new hope to Eurosceptics.
Pavlo Klimkin met with Donald Trump / Ukrainian Embassy in the U.S.
However, Kyiv has recently focused on developing ties with the new U.S. administration, which is anything but predictable, mostly due to the personality of the 45th U.S. president. For example, the meeting of Pavlo Klimkin with Donald Trump and Mike Pence seems to have come as a surprise for Russian FM Sergei Lavrov, who was visiting Washington the same day. Upon his return to Kyiv, Ukraine's top diplomat stressed that the U.S. is ready to join efforts to exert pressure on Russia to make it implement Minsk agreements, but at the same time Washington will not insist on altering the Normandy format. It is interesting to note that U.S.-Russian relations today keep moving toward the cold, failing to realize Putin's hopes for any rapprochement with Trump. Ukraine continues its diplomatic efforts to secure a meeting between the Ukrainian and U.S. presidents before Donald Trump gets to meet with Vladimir Putin.
Returning to the Normandy Four, it should be emphasized that the election of Emmanuel Macron as President of France allows counting on the resuscitation of the negotiations process, but no earlier than in the autumn, after the parliamentary campaign reaches its finish line in Germany. The youngest French leader since WWII reminds of a surfer who skillfully rides the tide of public moods. It is yet to be seen whether he will be able to hold on to that wave of inflated expectations. Unequivocally, 20 million votes cast for Macron should not cause amnesia in relation to Marin Le Pen's outcome. The leader of Front National, who never hides her sympathy for Russia, received as much as 10 million ballots in her support.
In mid-June, elections will be held to the National Assembly, the lower house of the French parliament. The outcome will determine how effective Emmanuelle Macron will be in office. His party intends to nominate candidates in all constituencies; however, veterans of the French political scene will definitely not sit idle. Kyiv should take a closer look at the new French president, who seems to have no stereotypes in his mind regarding Ukraine. At the same time, his victory should not cause any particular euphoria as Macron's priority will be the solution of France's internal problems.
Yevgeny Magda
If you see a spelling error on our site, select it and press Ctrl+Enter