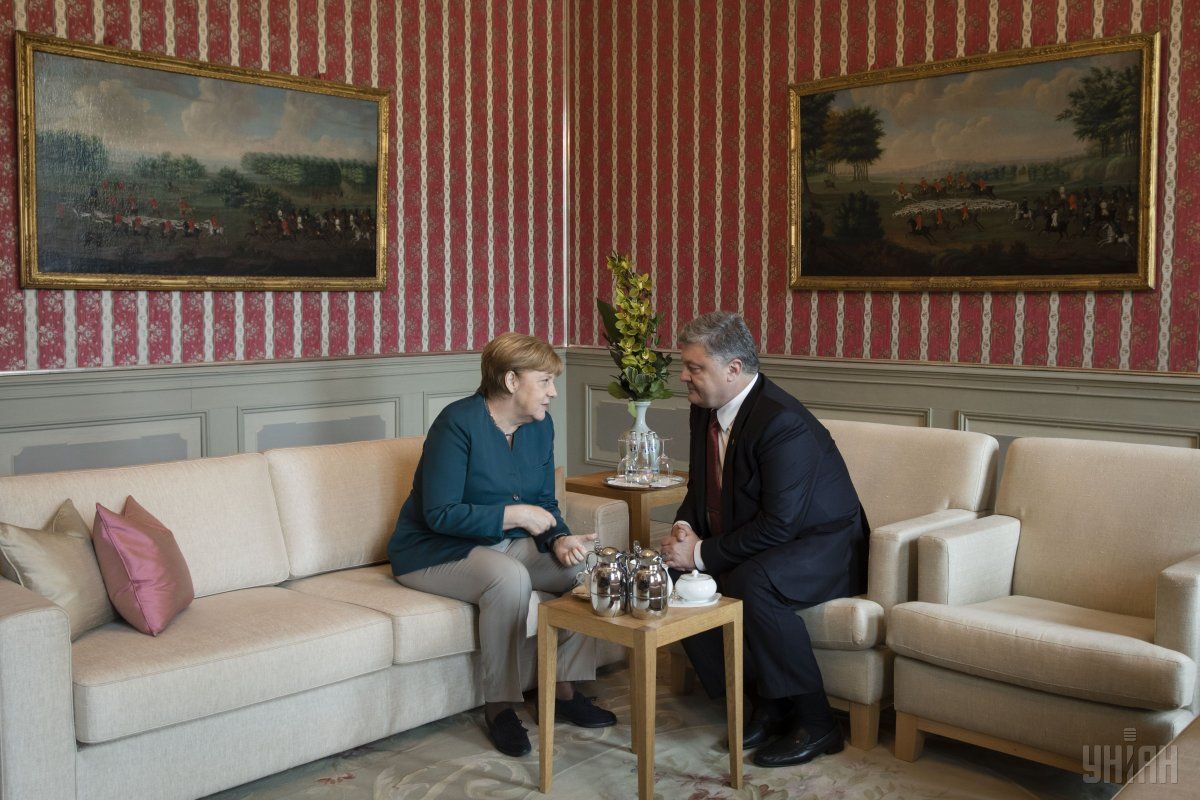 Ukrainian interest. Mutual understanding in Normandy, Trump's appearance before Europe, and Dodon's maneuvers
21:40, 27 May 2017
2 min.
696
Petro Poroshenko coordinated positions with Angela Merkel and held telephone talks with Emmanuel Macron. Donald Trump visited Saudi Arabia and Israel, later leaving European allies dumbfounded during his Belgium and Italy stops. Moldova president Igor Dodon promised that the self-proclaimed Transnistria would never become independent.
Foreign policy tactics of the Ukrainian government today calls for constant calls on the West to increase pressure on Russia in order to force the aggressor to retreat from parts of Donbas and Crimea it had occupied earlier. Therefore, the latest meeting of Petro Poroshenko with Angela Merkel in Germany had top on its agenda the Minsk agreements, the failure of which has long been evident to all sides. Their present existence in the shape of a formal matrix for the conflict settlement does not prevent anyone from emphasizing the need to implement conflict resolution points agreed on in the capital of Belarus.
Poroshenko did not limit himself to meeting with Frau Merkel, also holding a telephone conversation with Emmanuel Macron, who just started his presidential cadence in France. On May 29, the French leader will meet with Vladimir Putin, so the Ukrainian president tried to brief his counterpart about what is happening in Donbas. With his column on Politico website, Petro Poroshenko reminded the G-7 leaders of the dangers of a policy of appeasement toward Russia and urged them to boost sanctions against the Kremlin.
Frankly speaking, European politicians this week had important things to discuss besides Ukraine - these were personal meetings with Donald Trump, who never ceased to amaze the public with his eccentric behavior, as personally witnessed by Montenegro Prime Minister Milo Djukanovic, whom Trump apparently shoved aside making his way through to the front row for a doorstep photo shoot. According to President of the European Council Donald Tusk, the U.S. and EU stick to the same line on the Ukraine issue, however, on many other international challenges, the vision differs. It seems that the U.S. president needed the trips to the Middle East and Western Europe mostly to demonstrate the capabilities of the American defense industry (an impressive arms contract with Saudi Arabia), get new impressions (a meeting with Pope Francis) rather than establish warm contacts with EU leaders. The 45th U.S. president once again lectured NATO allies on the need to fight terrorism and increase defense spending.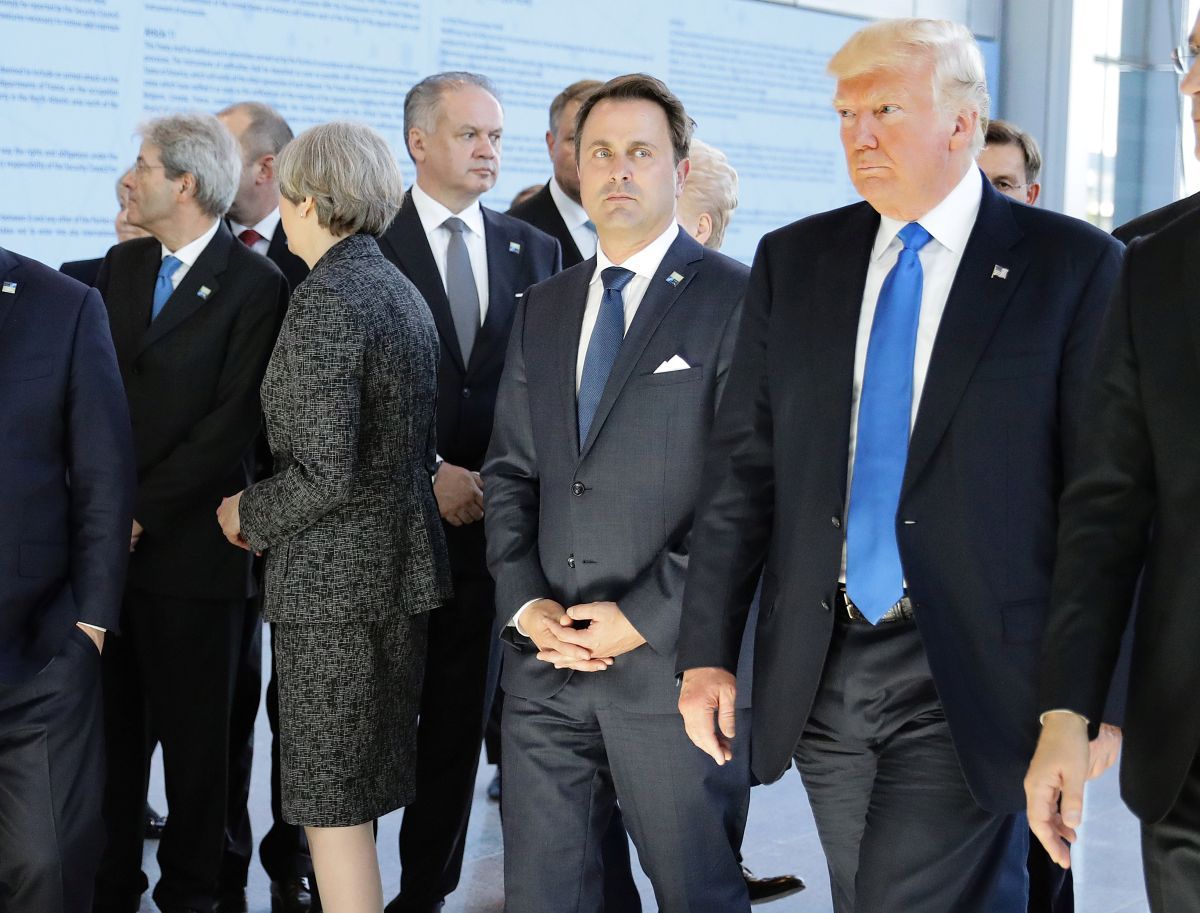 REUTERS
There are fears that Trump's eccentricity hides the lack of an effective foreign policy team. If Russia concludes that Donald Trump can be pushed to act in favor of the Kremlin, Putin's propaganda machine will redeploy in the necessary direction and double its efforts. Russia traditionally spares no money for such things. At the same time, Ukraine will become one of the targets of increasing pressure, although, during his European tour, Donald Trump said Russia must bear responsibility for its actions in Crimea and Donbas, and implement Minsk agreements.
Moldovan President Igor Dodon disappointed the representatives of the self-declared Transnistrian Republic with a claim that it would never become an independent state and neither could it accede to Russia. However, there is nothing surprising in the statement by the most pro-Russian leader of the post-Soviet space: his task in the territory of Moldova is to conduct reintegration in line with the Kremlin scenario, which then certain forces might try to project on Ukraine. And Dodon is consistent in his steps to implement this strategy.
Yevgeny Magda
If you see a spelling error on our site, select it and press Ctrl+Enter