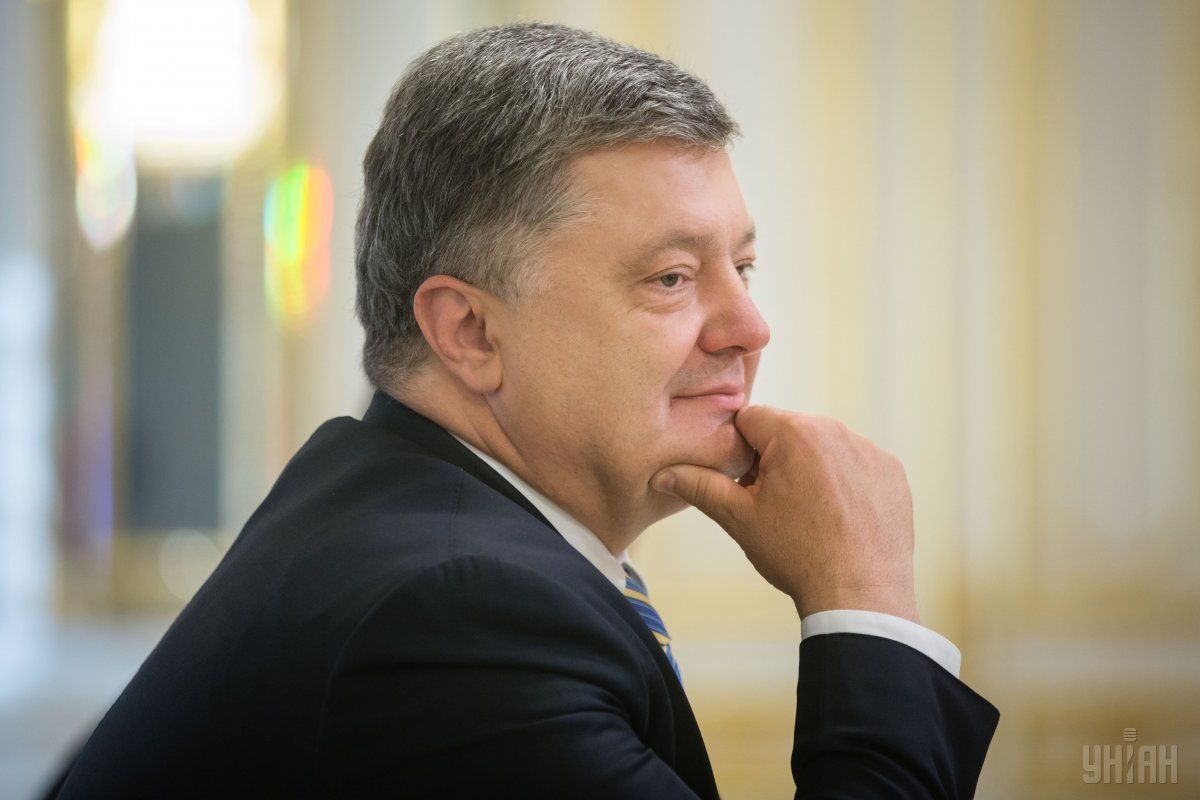 Week's milestones. President's third anniversary, restless Lutsenko, and surprise for prime minister
Petro Poroshenko marked the triennium of his victory in the first round of Ukraine's presidential elections. Prosecutor General Yuriy Lutsenko intends to keep going after corrupt officials of different stripes, no matter what fate awaits them in courts. The Verkhovna Rada seemed to have finally awoken by passing language quotas for TV broadcasts but then again returned to a state of half-hibernation. Yulia Tymoshenko is desperate to remain in a public focus. Agrarian minister Taras Kutovyi's resignation move became an unpleasant surprise for PM Volodymyr Groysman.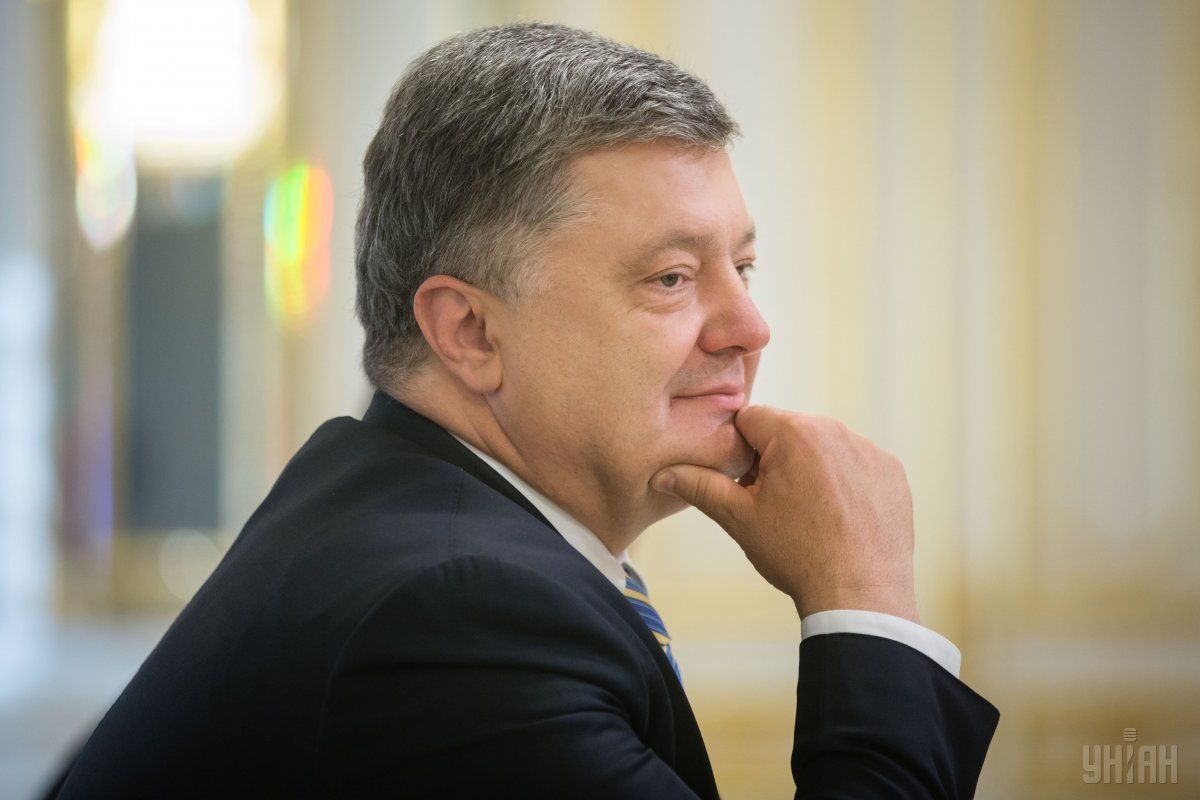 Photo from UNIAN
Petro Poroshenko firmly remains one of the key players in Ukrainian politics. Given the parliamentary-presidential structure of power and the challenges the country has faced in recent years, the fact that his political image is afloat can be considered a serious achievement, giving Poroshenko a real opportunity to qualify for his second term. Participation in the future presidential elections is in fact a must-do for the current guarantor of the Constitution, but to secure the victory in 2019 elections (today's political situation does not allow presuming a snap campaign), Poroshenko will have to stock up with a fresher agenda and prepare for a tense struggle.
Although some experts saw the Parliament address by Prosecutor General Yuriy as a harbinger of his presidential ambitions, he completely denies he has any. It seems it's much more important for him to succeed at his current post, which is objectively confirmed by Lutsenko's determination to continue mass raids against high-level lawbreakers, similar to the massive one carried out last week against former comrades-in-arms of ex-tax chief Oleksandr Klymenko and a younger oligarch from the Yanukovych era Serhiy Kurchenko. Due to a sudden burst of humanism, the Pechersk District Court of Kyiv did not allow mass detentions of ex-tax officials to go under the scenario of Italy's law enforcement tackling Mafia. Therefore, after the judges allowed many of the detained suspects to bail out, Lutsenko promised a new series of raids.
In relations with the deputy corps, the prosecutor general used the stick and carrot tactics, suspending the immunity strip appeals against two MPs - Andriy Lozovyi and Yevhen Deidei - and confirming that another deputy, Hennadiy Bobov, has paid his dues to the budget amounting almost $1.5 million in tax arrears and therefore will not be prosecuted. Another promise by Lutsenko that is worth noting is his determination to prove ex-president Viktor Yanukovych's guilt in high treason and the crimes against the Maidan protesters.
It would also be great if high-profile anti-corruption cases were accompanied by quality PR-campaign to channel to the public the positive impact of law enforcement efforts. The "mercy" of the Pechersk court toward the top-notch suspects shows that the judiciary reform has yet failed to yield any significant results. It will be incredibly difficult to justify the lack of anti-corruption results when another instance of "judicial humanism" occurs.
Meanwhile, the Ukrainian legislators have failed to show any real will to show high efficiency for two consecutive weeks. After the adoption of the bill introducing a 75-percent Ukrainian language quota for the national-wide TV channels, the deputies suddenly stumbled and lost their pace. The loud vow to introduce visas with Russia turned out to be nothing else but a distracting maneuver from the Rada's inability to play the first fiddle in the country's political system. Perhaps, it was only Yulia Tymoshenko who tried to make up for her colleagues from Parliament but her act traditionally evidenced her undisguised desire to remind the public of her political existence. The experienced politician she is, Tymoshenko knows well how many Ukrainians are yet undecided with their sympathies, so she will continue to jump into a spotlight at every other opportunity.
It was only pillow talk when Volodymyr Groysman pedaled the issue of setting up a Rada vote for a non-confidence in the Cabinet of Ministers and him personally. At the same time, in real life, the head of the government saw an unexpected surprise coming from the agrarian minister, Taras Kutovyi, who wrote a resignation letter, thereby increasing the number of posts to be potentially used for political bargaining when the issue comes up to strengthen the parliamentary coalition. However, it's too early to be talking seriously about the launch of the land market and the reforms of the pension and healthcare systems - the majority of people's deputies seem to be thinking more about their summer vacation than about long-awaited transformations.
Yevgeny Magda
If you see a spelling error on our site, select it and press Ctrl+Enter