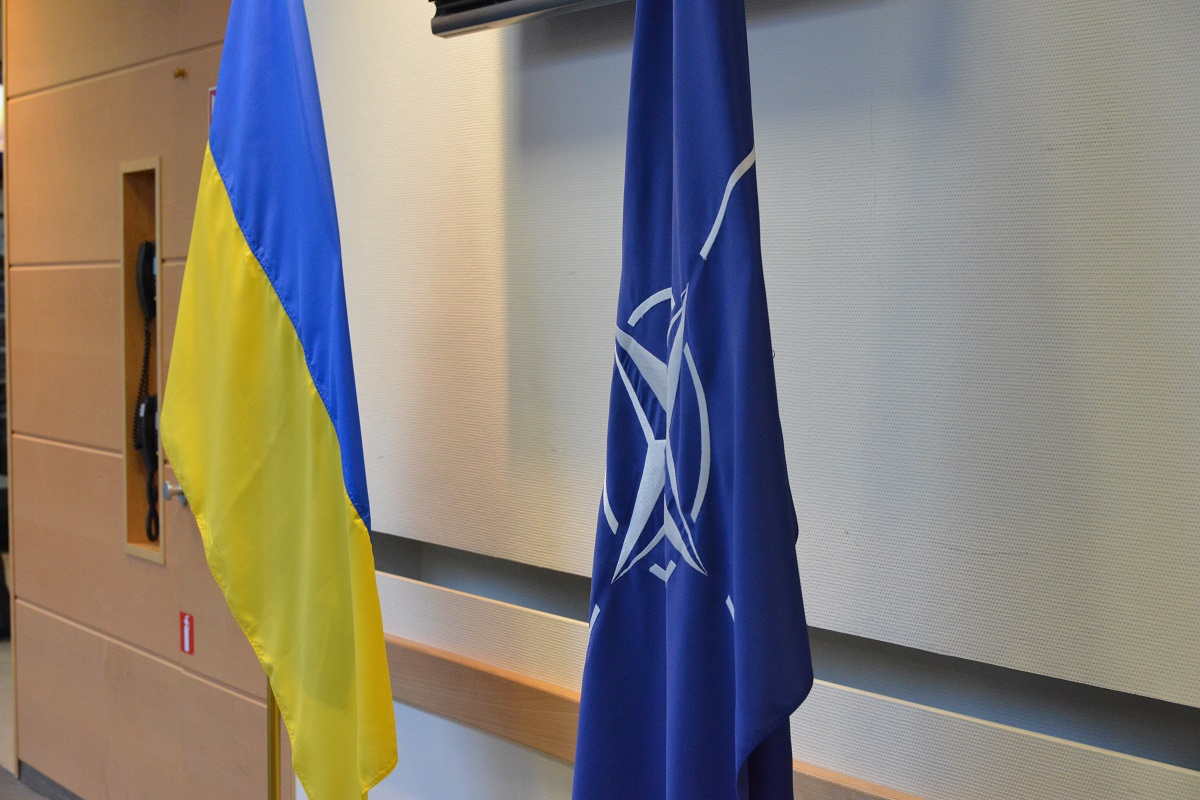 Ukrainian interest. Face to NATO, Baltic favorite, and British surprise
22:00, 10 June 2017
2 min.
851
The Verkhovna Rada has defined Ukraine's entry into NATO as its strategic priority. Foreign Minister Pavlo Klimkin assured that his ministry is ready for the introduction of visa requirements with Russia. President Petro Poroshenko received his Lithuanian counterpart Dalia Grybauskaite in Kharkiv. Bellingcat investigators showed more images of a deadly Buk missile launcher on the grounds of a Russian military base. Every second Russian citizen polled by Levada Center regards Ukraine their country's foe.
The history of Ukraine's relations with NATO is much longer than it may first seem: the country's special partnership with the Bloc was set up 20 years ago, but only at the beginning of June 2017 did the legislators return onto the Euro-Atlantic rails, from which the country had been pushed out back in 2010. The adoption of legislation envisaging Ukraine's will to become a NATO member state, on the one hand, puts an end to the former Ukrainian multi-vector behavior, while on the other, it does not yet mean that the Alliance is ready to embrace Ukraine right away. Similar to the prospects of joining the EU, Euro-Atlantic integration requires the fulfillment of a number of criteria of military nature and far beyond.
Foreign Minister Pavlo Klimkin is convinced that Ukraine will complete before 2020 its homework, that is to reach the required NATO standards. In addition, the chief of Ukrainian diplomacy expects a soon-to-be-held meeting between Petro Poroshenko and Emmanuel Macron, and also says he does not rule out the introduction of a visa regime with Russia, to which the foreign ministry is ready, according to its chief. Lavrov predictably vowed retaliatory measures, saying that Russia will not "swallow this without reciprocity." Meanwhile, judging by a Levada Center survey, some 50% of Russians consider Ukraine an enemy of their state, meaning they have already forgotten their petty thesis of "eternal friendship."
Petro Poroshenko drew the attention of the Austrian Foreign Minister Sebastian Kurz, who now chairs the OSCE, to Russia's gross violations of Minsk Agreements, while Kurz's Ukrainian counterpart, Pavlo Klimkin, spoke in favor of arming the OSCE SMM in Donbas, whose personnel are increasingly facing aggression on the part of pro-Russian militants. The latest evidence collected by Bellingcat OSIN investigation team shows their consistent efforts in revealing Russia's war crimes in Donbas. The new data will help the West's broader public circles to understand what has been happening in Donbas, no less than the statements of Ukrainian officials.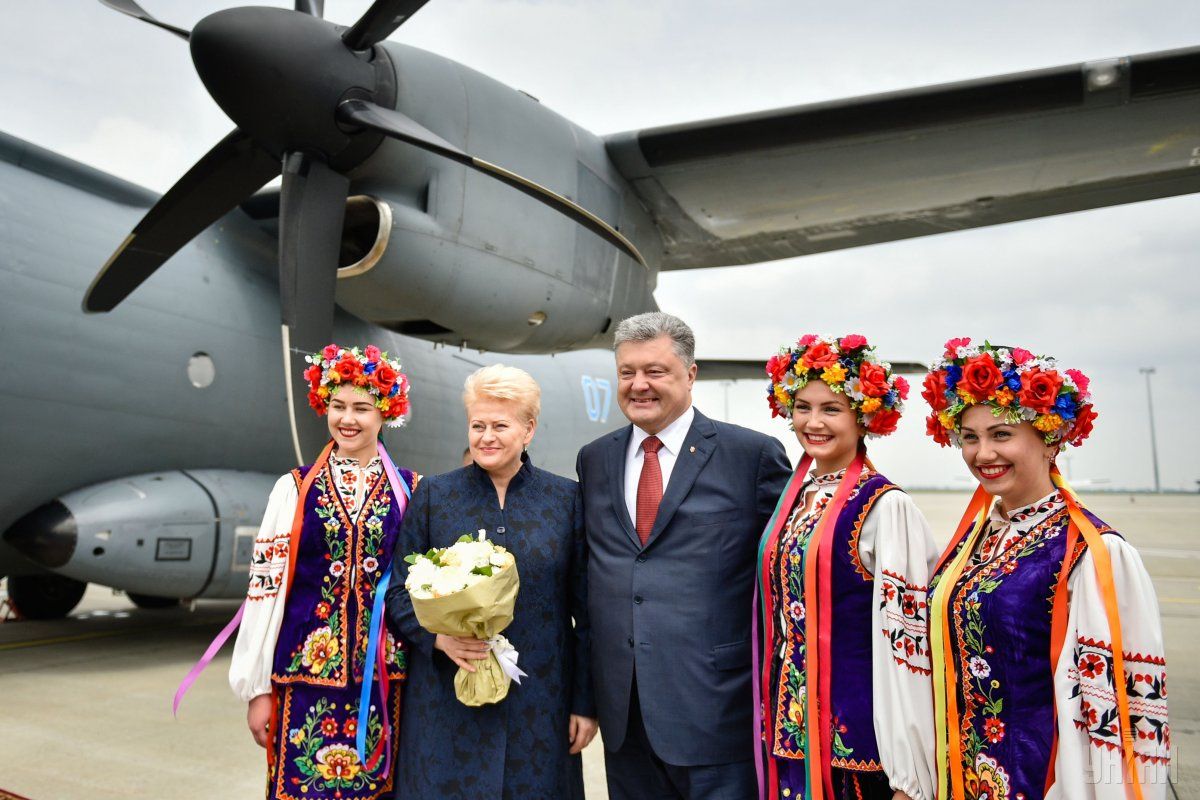 Lithuanian President Dalia Grybauskait visited Kharkiv / Photo from UNIAN
One of those foreign politicians most favored by regular Ukrainians, President of Lithuania Dalia Grybauskaite, visited Kharkiv this week. She met with Petro Poroshenko and also the Ukrainian military who had earlier undergone medical treatment in this Baltic country. She launched the Days of Lithuania in Ukraine as well. "Amber Lady" stressed that today there are no grounds for easing sanctions against Russia, and advised that Ukraine not rush to join NATO but soberly assess its capabilities instead.
Another influential female politician, Theresa May, failed to keep the seemingly unbreakable advantage of Conservatives over Labour during the early parliamentary elections in Britain. According to experts, the reason is not so much in the terrorist attacks in Manchester and London, but also in the campaign program the Tories offered, which turned many potential supporters away from them. As a result, the British ruling party actually scored an own goal, weakening the country's position before the start negotiations on the Brexit algorithm. However, May is confident in her own right and is not going to leave the post of prime minister. Given that the conservatives have proven to be Ukraine's consistent allies, such scenario meets the interests of the official Kyiv.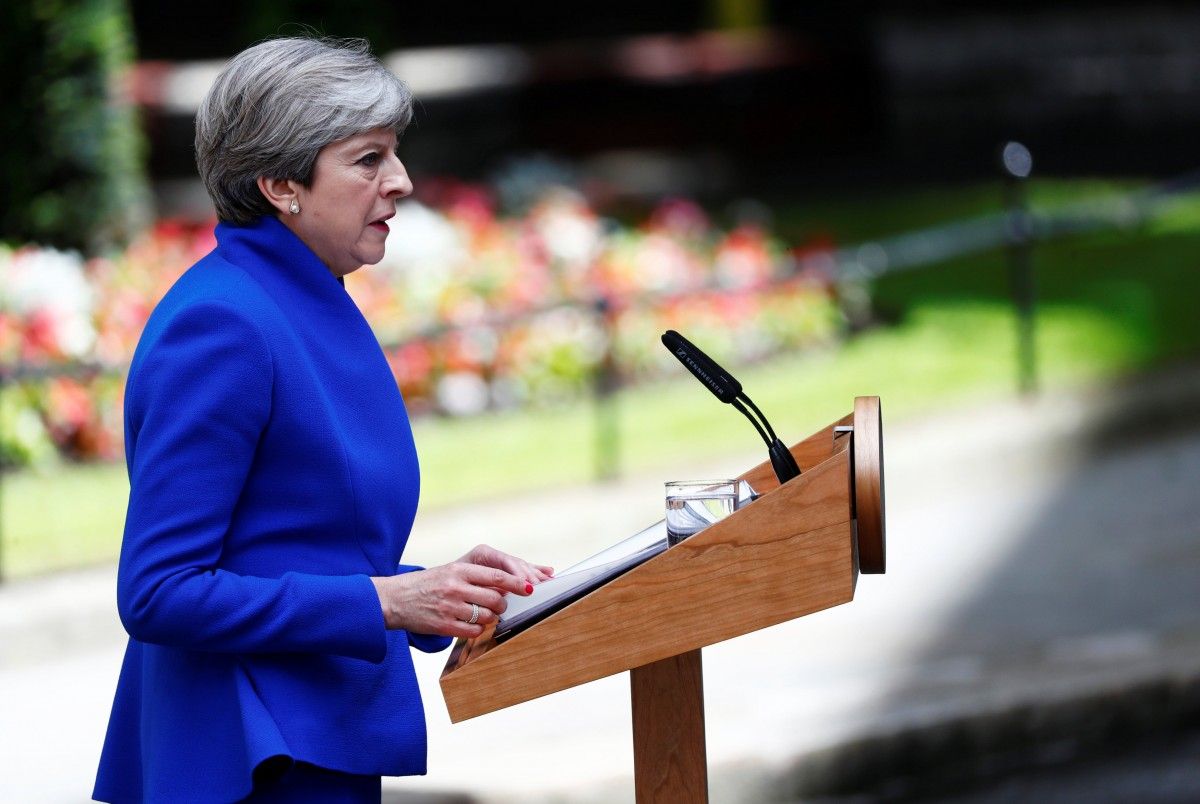 REUTERS
Definitely, U.S. President Donald Trump is not going to resign either, while his eccentric moves never cease to amaze the whole world. Former FBI Director James Comey told the Senate Intelligence Committee that Trump had allegedly demanded loyalty from him, in a way somewhere beyond the line of a political etiquette. In turn, Trump accused Comey of lying, saying he was also ready to testify under oath. It would be too early to say that the dark clouds of impeachment are looming over the 45th U.S. president, but in terms of his media appearance, he consistently fails to present himself as a stable leader.
Yevgeny Magda
If you see a spelling error on our site, select it and press Ctrl+Enter