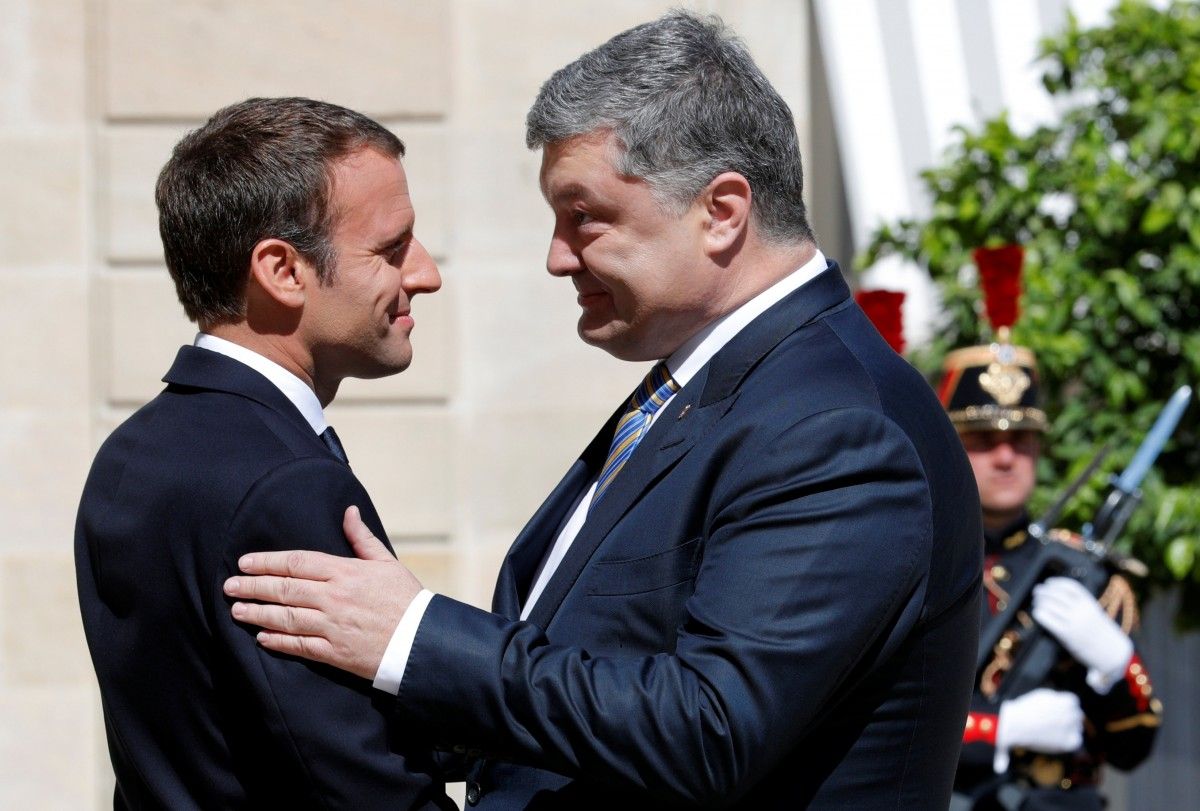 Ukrainian interest. Positive Macron, deposition of Agramunt, and restless neighbors
17:50, 03 July 2017
2 min.
433
Ukrainian and French presidents have found common language. PACE President Pedro Agramunt turned into a political outcast. Stepan Poltorak visited Brussels and will fly to Washington soon. Minsk and Chisinau are giving Kyiv new reasons for boosting political efforts. Donald Trump said the United States would sell coal to Ukraine.
Ukraine for many years remained in Russia's shadow for French politicians. The situation changed somewhat during Francois Hollande's presidency and has good chances for a positive momentum thanks to Emmanuel Macron. At his Paris meeting with Petro Poroshenko, the French president has stressed that Germany and France recognize the fact of Russian aggression in Donbas and expressed readiness to develop a settlement plan. Perhaps he means a more concrete and pragmatic one, compared to Minsk agreements, which European states are not ready to turn down yet.
Meanwhile, Ukraine has become a target of a massive attack, combined of terrorist acts against high profile operatives of the country's intelligence services and the spread of the PetyaA malware, which hit a huge number of institutions and organizations. There are reasons to believe that the Kremlin has launched a counteroffensive in areas where it has a significant advantage both before the Ukrainian authorities and their Western partners. Poroshenko's foreign political activity plus the capture of another Russian military in Donbas and the political fiasco of Pedro Agramunt - any of these events could trigger Russia's efforts to sow panic in Ukraine via a range of sophisticated actions.
The situation with the PACE president should be told in more detail. His behavior is strikingly different from the standards of the Old World, where political functionaries clothed with trust seek to observe certain rules. However, Pedro Agramunt deliberately does not keep his public promise, moreover he tries to blame the Ukrainian delegation and political opponents for attacking him. The incident with the dismissal of the PACE president, stretched over time, looks like an attempt to discredit the Assembly and downgrade its status as a platform for a pan-European discussion.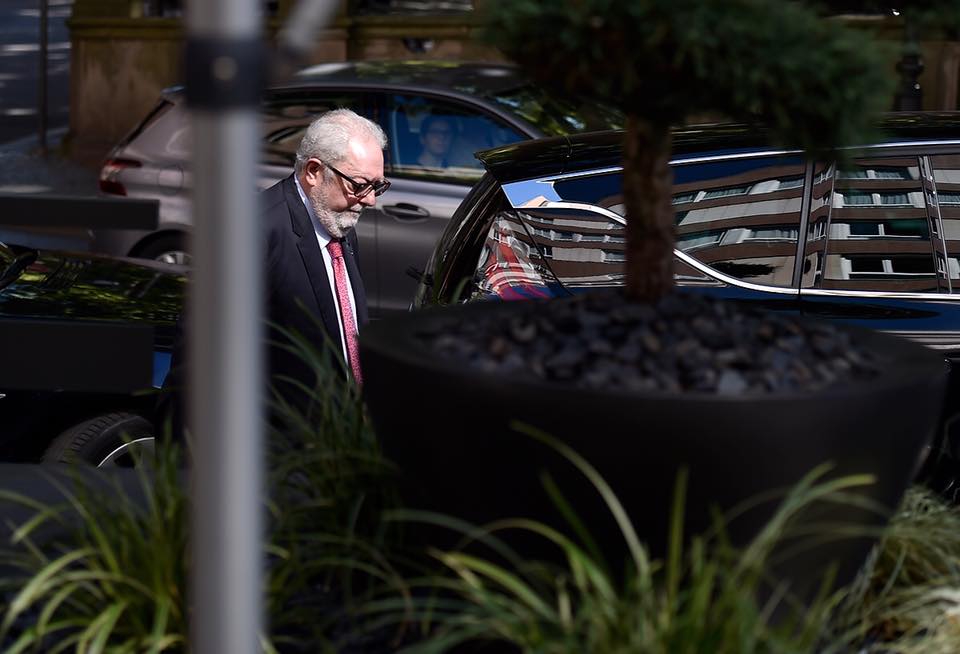 facebook.com/O.Liashko
Defense Minister Stepan Poltorak took part in a meeting of NATO defense ministers in Brussels, where he stressed the readiness of the Ukrainian Armed Forces to react to any change in the situation in the Donbass. The North Atlantic alliance has demonstrated its determination to strengthen the fight against IGIL and hybrid threats, and in this regard, Ukraine can provide its allies with enough information.
Belarus continues to prepare in a very peculiar way for holding large-scale military exercises West-2017 with Russia. Ukrainian Ambassador in Minsk Igor Kizim was summoned to the Ministry of Foreign Affairs, after he gave his assessment of the "Slavic Brotherhood-2017" exercise, which Belarus deemed offending. June 30, a meeting was held of the State Council of the Union State - an ephemeral structure, with the help of which in the 1990's Moscow and Minsk tried to demonstrate their ability to restore the Soviet Union. I wonder how quickly Alexander Lukashenko realizes that it is impossible to build an effective state on sole nostalgia?
A curious incident happened in the neighboring Moldova. Former president of the self-proclaimed Transnistrian Moldovan Republic Yevgeny Shevchuk crossed the Dniester, fleeing persecution of his opponents. It is interesting that in Transnistria political life depends entirely on Russia, and the decrease in financial flows proportionately increased the search for a scapegoat, who turned out to be Shevchuk. His case is an excellent example for all separatists in the post-Soviet space.
Donald Trump announced that the United States was ready to supply Ukraine with "millions and millions of tonnes of coal." Obviously, these deliveries were discussed during the visit of Petro Poroshenko to Washington, and the first batch of "black gold" from overseas is expected in July. The expansion is also expected of energy cooperation in the nuclear sector and supplies of liquefied gas, given that the United States is one of the world's leading players in this area.
Yevgeny Magda
If you see a spelling error on our site, select it and press Ctrl+Enter