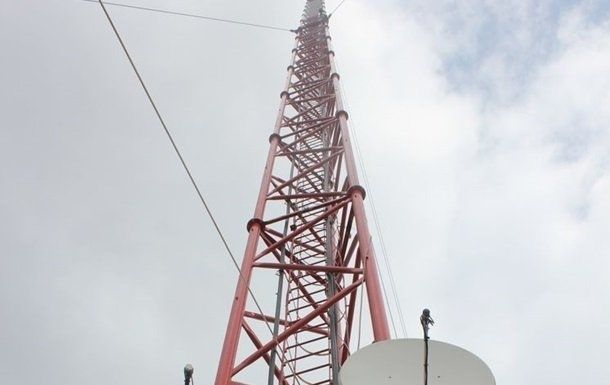 Emine Dzhaparova: Our main success story in Crimea is Chonhar tower broadcasting 4 radio stations and 5 TV channels across occupied territory
09:20, 27.12.2017
11 min.
792
First Deputy Minister of Information Policy of Ukraine Emine Dzhaparova sat down with UNIAN, speaking of how the information space is being redrawn in Crimea for the sake of Russian propaganda, why the occupation forces accuse Crimean Tatars of extremism and terrorism, and what the horrors of the "Russian world" have to do with the repressions carried out by its adepts.
One of kind of offensive on human rights of the Crimean Tatars in Crimea can be considered Russia's ban of the Mejlis of the Crimean Tatar people. This year, the International Court of Justice ruled that Russia let the Mejlis resume operations and refrain from restrictions against the representation of Crimean Tatars' interests. At the same time, Ukrainian President's Envoy for the Affairs of Crimean Tatars, MP Mustafa Dzhemilev believes that a fake Mejlis could be established in the annexed Crimea in order to "fulfill" the ICJ award. How great do you think the chances are of the emergence of such fake Mejlis and will the international community accept it for granted?
Even if the occupation authorities try to create some bodies, whatever they're called - "Mejlis", "Kurultai" or else, the question is how legitimate these bodies will be in people's perception...
Of course, it's really difficult to predict which scenarios the occupation authorities could implement in Crimea. Perhaps they will try to implement the ICJ's interim award but I don't really believe in this scenario.
A precise position of the existing, and legitimate, Mejlis is the most important thing. And even if the occupation authorities attempt to create something there, this position will remain absolutely clear - not to recognize any systems of the occupation forces seemingly representing Crimean Tatars. Moreover, the UN court's interim award concerned specifically the Mejlis banned by the Russian Supreme Court, not some new Mejlis system whenever it was established.
Besides, it is necessary to take into account the broad advocacy of the Crimean issue on the part of Ukrainian and Crimean Tatar diplomats. That's including Ahtem Chiyhoz and Ilmi Umerov, who are now actively attending various world venues, Refat Chubarov and Mustafa Dzhemilev, who are both symbols who promote a brand called "Crimean Tatars" and, accordingly, the Mejlis brand. Therefore, I don't believe there will be any recognition [by the international community]or any attempt to recognize the structures of the occupation authorities.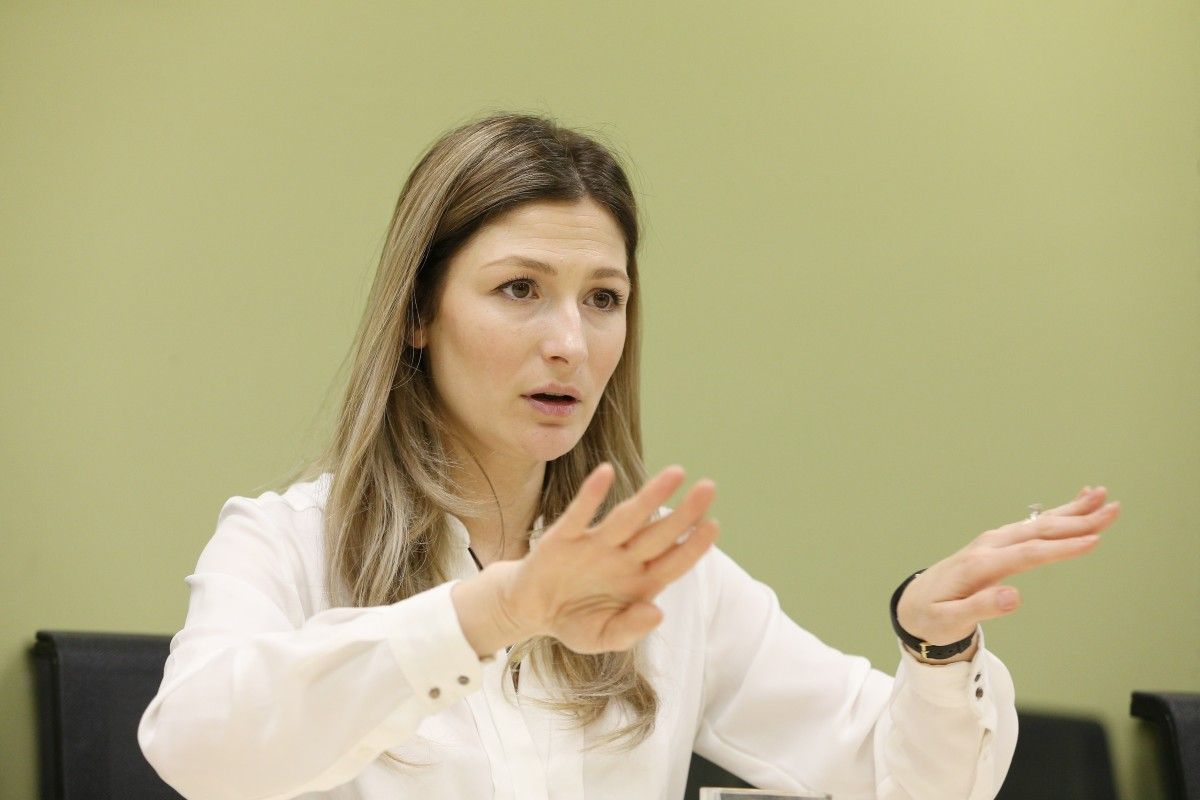 Dzhaparova suggestss Ukraine was born politically only in 2014 / Photo from UNIAN
Only after the occupation of Crimea has the Verkhovna Rada recognized the Crimean Tatars as an indigenous people, and the Kurultay and Mejlis - its supreme representative bodies. Do you think that Ukraine had long been betraying the Crimean Tatars?
I'd rather not give assessments. Until 2014, the degree of Ukraine's readiness to truly resolve issues related to the Crimean Tatar people was indeed minimal.
To me, Ukraine was born, in a political sense, only in 2014. It's only been 4 years since we've started to learn how to "walk" and make decisions without consulting Moscow.
Before that, it was a country where Moscow's decisions were very easy to apply. There were their pet politicians and security agencies. In fact, Ukraine was integrated first into the Soviet, and then into the Russian system. It is logical that the hostile rhetoric persisted for quite a long time among Ukrainians, who grew up on Soviet historiography, which portrayed Crimean Tatars as traitors.
Since you mentioned Chiygoz and Umerov, did you know that a special operation was being prepared to release them?
Around a week and a half before it happened, I heard from Mustafa Dzhemilev that there were negotiations on their release. But you can never be sure till the last moment of anything related to the occupation authorities and, accordingly, the Russian Federation.
Of course, we were waiting for them so the report of their release was good news. On the other hand, there is an understanding that their release does not solve all problems. The position of both Ilmi and Akhtem is unequivocal: their freedom does not mean the freedom of others and neither does it mean the freedom of Crimea. Until we return Crimea, it is impossible to talk about human rights there in general.
Dozens of Crimean Tatars are being arrested and accused of terrorism and extremism. Why do you think these exact charges are being used? Why terrorism?
It's pretty simple. First, these crimes are hard to prove. Secondly, you shouldn't forget that today the global trend is the fight against ISIL and international terrorism, which many perceive as a fight against the Islamic-Muslim terrorism.
Today Russia is trying to show as hard as possible that no serious, global issues can be solved without its participation, including defeating the Islamic State. And, in order to demonstrate its worth in the fight against terrorism, they need to create the illusion that terrorism does exist, at least, on the wide expanses of "Mother Russia".
But there is one important point here: until 2014, there has been not a single terrorist act in Ukraine committed by Muslims, Crimean Tatars.
You may be objected that there were times when tensions were rising in Crimea, and it was connected with the Crimean Tatars...
In the 90s there were clashes when the earlier deported Crimean Tatars began to return to Crimea en masse - the process of repatriation was generally difficult.
When the Crimean Tatars were deported, Crimea was completely cleared of its indigenous population - the ethnic composition was changed by 100%. They brought retired military servicemen there and other people were brought from mainland Ukraine in 1950s. In fact, they settled in other people's houses... When Crimean Tatars began to return to Crimea in 1990s, naturally, the people who lived in their homes feared they would lose everything. This, probably, explains the negative attitude toward the Crimean Tatars. After all, it is hard to live with the feeling that you are a thief. It's easier to say: "It's not my fault. It's those bad Tatar land squatters demanding something…"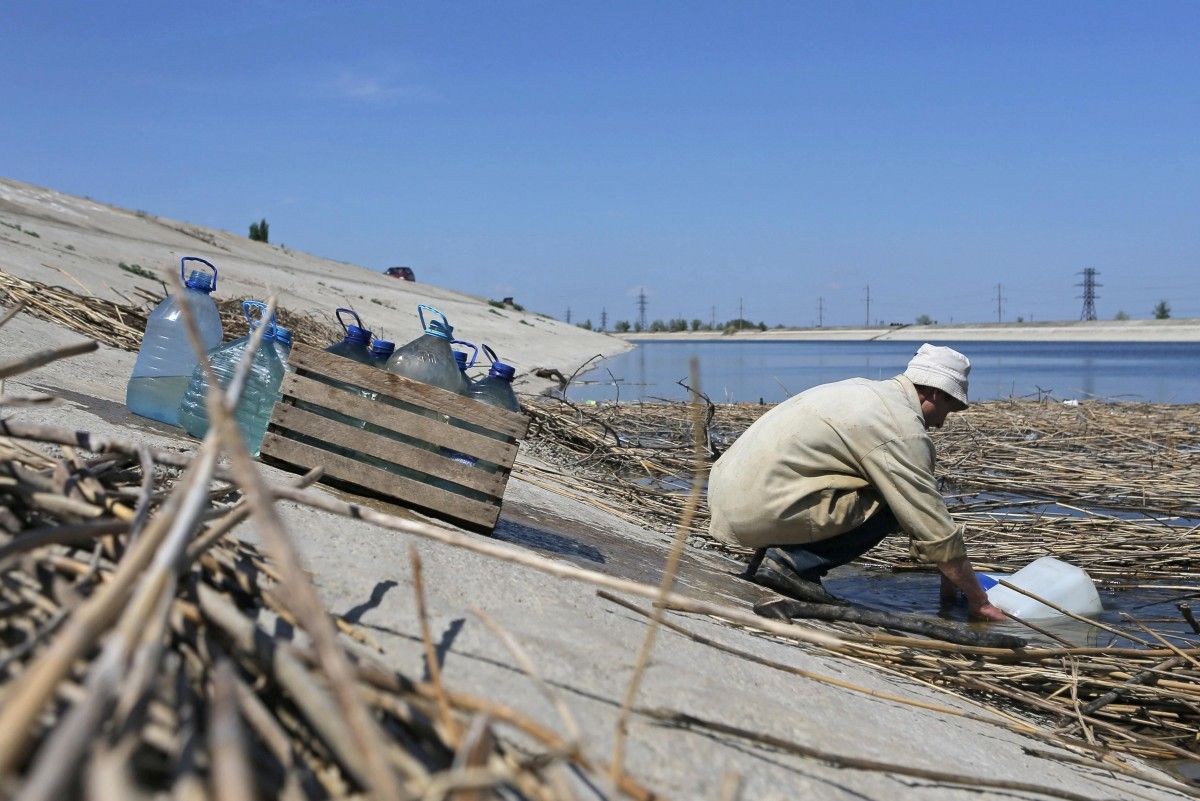 REUTERS
Is the number of IDPs from Crimea increasing today due to the fact that Russia once again brings its folk to the peninsula?
The main wave of those who are not satisfied with the Russian realities has already left Crimea. But even now, some people continue fleeing, especially the young. After all, life in the occupation is a gray zone where there is no development. Therefore, many are trying to leave. By the way, this applies not only to pro-Ukrainian Crimean residents but also pro-Russian ones.
People who dare to leave Crimea are trying to somehow sell their property but, if they fail to do so, they are forced to simply leave their homes behind. It can't be ruled out that this property is immediately occupied by new tenants from among the "new Crimeans". What will happen to such homes after Crimea returns to Ukraine? Is there any understanding of how we are to address this issue?
This is not a matter of discussion and mere speculation. This is a matter that must be regulated by the letter of the law. Today, experts and officials are discussing this, but so far there is no law that would regulate these issues.
I will tell you more, there is an absolutely discriminatory decree by the Cabinet of Ministers, No. 1035 ["On the restriction of supplies of certain goods (works, services) from temporarily occupied territory to other territories of Ukraine and/or from another territories of Ukraine to the temporarily occupied territory"], regulating the crossing of the so-called border. So, anyone willing to move out of Crimea cannot transport any of their belongings to the mainland as they leave.
The Ministry for the temporarily occupied territories, as far as I know, has been trying to have this decree changed for almost a year already. There are even court decisions recognizing that the decision is not effective and, in fact, it's discriminatory. So this issue has been raised, and now we expect that the decree be changed shortly.
Another interesting aspect in the legal plane is the claims of the Crimean companies to ... Ukraine. Not so long ago, a Crimean fish factory filed a lawsuit against the State Agency for Water Resources of Ukraine demanding damage recovery for the death of fish caused by the water blockade of Crimea back in 2014. What do you think about this?
This is a classic hybrid war tool. There is a fact of occupation, and, according to all international conventions, the occupation forces are responsible for everything that is happening in the occupied territory.
I am no lawyer, but perhaps in this way, occupation authorities want to bring this matter to international courts. Surely they are collecting some material, to present it later as a counter-argument against Ukraine, which in turn filed several suits with international courts, including the ECHR.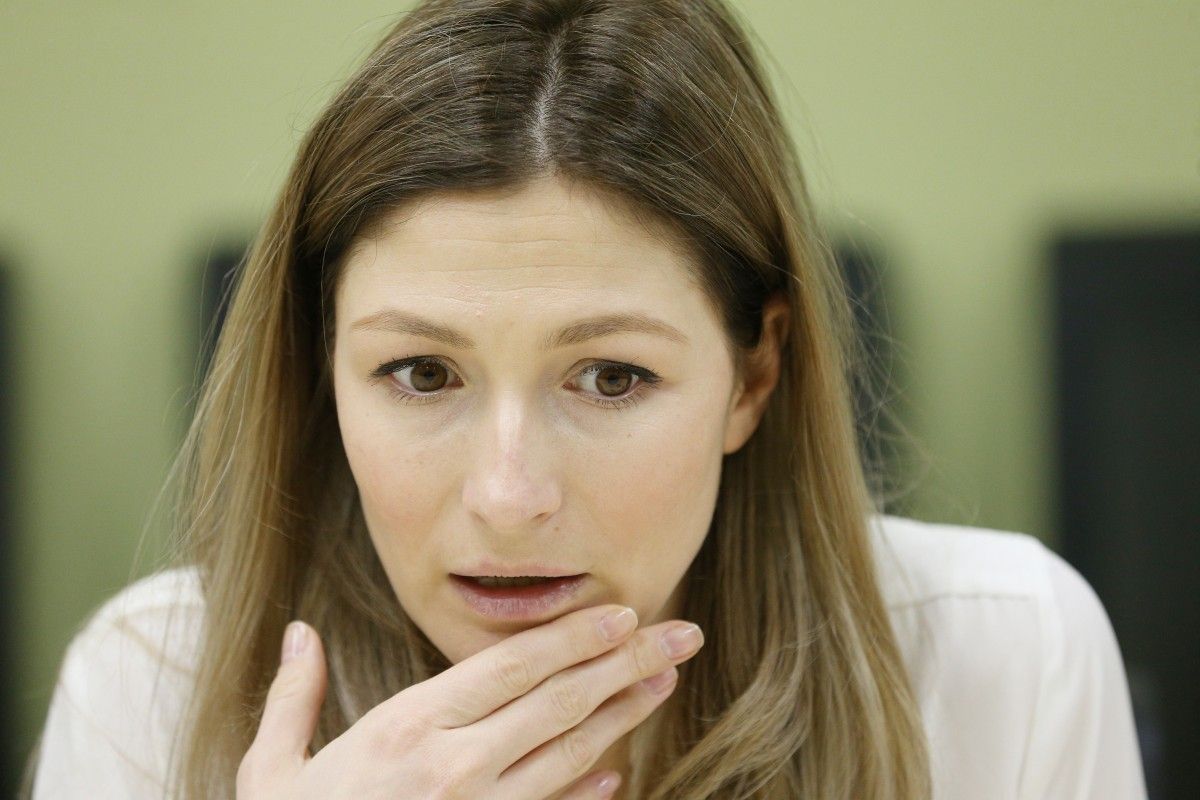 Dzhaparova says that when the occupation started, there was a sensation of something being desecrated / Photo from UNIAN
Once we touched on the topic of IDPs, could you please tell us about your own experience?
In 2014, while working as a journalist, I was at the epicenter of events. In February, no one understood how thing would develop. People were fleeing from Crimea, taking their children away. We saw that trains going in all directions were full. Some were flying to Turkey. My husband and I also discussed the issue of moving but eventually decided to stay in Crimea.
When the occupation began, there was a sensation of something being desecrated, as if you were raped. I'm talking about subjective things, but as early as in March, after the so-called referendum, I no longer recognized the streets of my hometown. There were many newcomers speaking with an accent. And there were practically no Crimean Tatars on the streets. Realizing that Russia is again taking Crimea, people preferred to stay at home. During this period, many of our elderly were dying died among those who had earlier survived the deportation, and the number of graves in the cemeteries was growing...
Later, when the Russian flags were already seen flying on buildings and forced imposition of Russian citizenship started, my husband and I decided to leave. We needed some time to wrap up our business and family issues, and in August or September (I can't recall exactly) we left.
Parents then told us clearly: "This is your decision, your life, so you go now, but in any case, we will stay. My husband's parents are really old, in their late 80s. They've been deported twice. These are the people who paid their price for their homeland, more than once. And my parents are doctors who once came to Crimea with just two suitcases and a small me. They got by somehow, used to change accommodation a lot, unable to find jobs… Even now, no matter how I try to come up with a conversation about them moving as my job may affect their life there, they answer: "No, we cannot leave."
Have you ever encountered a "special" attitude toward yourself precisely because you are a Crimean Tatar? Can you recall anything of a kind?
Yes, I can. In the fifth grade, I got into a school, where I was the only Crimean Tatar kid. In my Russian literature class, when the subject was Tatar-Mongol expansion, I could just feel the hate with my back as others were staring at me. For some reason, they believed that the Crimean Tatars were what was left of the Tatar-Mongol yoke. Incidentally, this is also another crime of the imperial system against the Crimean Tatars - we were made an alien people, who, they claimed, had once been abusing the Slavic peoples.
In my early teens, I found it morally difficult. There were no open acts of aggression on the part of my classmates or teachers, but you could feel that negative attitude in the air. I felt it so I was genuinely ashamed of being a Crimean Tatar. Only later did this feeling go away and I engaged with the class, became a leader, and no one cared whether I was a Crimean Tatar or not.
I also remember a campaign held at our school, when parents signed up against the increased intensity of Ukrainian language and literature classes. They claimed we didn't need Ukrainization. In our class, only a few people refused to sign the motion.
The pro-Ukrainian stance of Crimean Tatars is a form of protest against the "Russian world" system, where it's only ethnic Russians who can feel fine, while all the rest are "small peoples". For several hundred years, we have been affected by this system, and this will remain in the collective memory of the Crimean Tatar people. Many had no opportunity to learn Crimean Tatar language (me neither as we had no Crimean Tatar schools in Kerch), so even learning Ukrainian is an attempt to emphasize that I identify myself differently.
It is obvious to me that Ukrainians and Crimean Tatars are two peoples who have lived through a similar same history. Russian imperial machine systemically distorted the identity of Ukrainians and Crimean Tatars: "under-people", "pseudo-language" – this is the kind of attitude that was being channeled. The history was rewritten in the way it fit first the tsarist, and then Soviet Russia. Another common thing we've been affected by was the crimes of Holodomor and deportation, when the very existence of our peoples was put under threat.
Unfortunately, repression continues today... The task of this repressive machine is to drive people to an extreme state of fear in order to immobilize them, so that there is no resistance. They just want everything to be "nice and quiet" in their "native harbor", which is Russian realities, the illusion of happiness shown in the news (we're building bridges, repairing roads, investing in social aid, and everything is so, so good)...
That's what all these "public floggings" are for, all those searches for the sake of searches. Living under such circumstances, people start censoring themselves. By the way, I can see it in my friends coming from Crimea. Even here, on the mainland, where you can say anything without fear of being persecuted, they still turn to whisper when discussing politics and what is happening in Crimea. That's rather indicative.
Dzhaparova claims that the Crimean information space has been cleansed completely / Photo from UNIAN
How come many people really do believe that they are it's their "native harbor"?
Consumers of Russian propaganda are primarily those living in the Russian Federation. But if we return to the goals of repression in Crimea, everything is being done deliberately so that people live in fear and, accordingly, yield to manipulation. For example, they want people to believe that in Ukraine radicals and "Banderites" run around streets with "crucified boys." In parallel lines, the policy of the occupation authorities is being whitewashed and a picture of a beautiful life is shown in media.
The propaganda machine's efforts are aimed at tearing Crimea off as much as possible both from Ukraine's legal space and its information environment, as well as any other.
In order to seize people's minds, Crimean information space has been cleansed completely. In March 2014, broadcasts of all Ukrainian media were switched off, and Russian media coverage took over. About 60 Ukrainian websites today are being blocked on the territory of Crimea. Of course, there is internet and satellite TV, and you can watch Ukrainian TV channels, but here is another thing: what do people choose themselves? After all, we are aware of the fact, which is no secret to anyone, that people living in a certain area are interested in watching, listening to and reading news about what is happening in their immediate proximity...
As part of the strategy for Crimea's information reintegration, we held closed focus groups in an absolutely secret mode, engaging people from the peninsula. And we can note that, for objective reasons, a certain distance between the mainland and Crimea is growing today.
What efforts are being made today to ensure that Crimeans live in the Ukrainian information field and not in the Russian one?
This is not an easy question. When Russia occupied Crimea, having cut off Ukraine's physical access to the peninsula, it also occupied our infrastructure – their broadcasters got access to our towers, transmitters, and frequencies. And we were not ready for this.
So far our main success story in Crimea is the Chonhar tower, erected almost a year ago. Today it broadcasts signal of four radio stations, including Crimea.Realities (I believe its content, aired across Crimea, is one of the most powerful and specific ones) and five TV channels. Besides, the Ministry does a lot of information campaigns on Crimea. We explain who Crimean Tatars are.
These are the campaigns dedicated to Flag Day under the slogan "Two flags, one country" and campaigns themed around the anniversary of deportation and anniversary of the occupation. By the way, we suggest that February 26 be perceived not just as the beginning of Russian occupation but also as the beginning of resistance we have in Crimea today. We set up press events, hold press conferences and roundtables, and attract IDPs, people from Crimea, Crimean journalists...
Are you banned from entering Crimea?
No. But when I was offered to volunteer as an adviser to the minister, the first thing the minister told me was that the system in Crimea is unpredictable, and it will be impossible to travel there.
The last time I visited Crimea was back in 2015 (at that time I still wondered if I should become an advisor to the minister). My youngest daughter was 1.5 months old at the time, so we went to let our family see her. And when I became first deputy minister, my trips to Crimea became even more impossible. And it's not about the ban, really, it's about you never knowing what's going to happen to you there.
A festival screening of a documentary titled "Mustafe" about Mustafa Dzhemilev was canceled at Russia's "Artdkofest" without any explanation. Why do you think that happened? Are they so afraid of Crimean Tatars in Russia, or even of any mention of Crimean Tatars?
Any regime is a "bubble" built on phobias and intimidation system. But when we scare someone, we ourselves get scared - any psychologist will tell you this. Russia's imperial system is all composed of fear. It is built on intimidating people, but is also afraid of losing its own self. And yes, such a system can get scared even by a documentary. Not to mention how horrified the system is by people who can cause its decay: Vedzhie Kashka [a veteran of the Crimean Tatar movement] is a frail grandmother, who was, in fact, killed by this system; Mykola Semena [Crimean journalist]; Ilmi Umerov...
The Soviet Union once fell into decay due to the efforts of certain people - from Sakharov to Mustafa Dzhemilev.
Ukraine is seeing a tremendous success of "Cyborgs" movie. Speaking about this film, you said that it "completely coincides with the Strategy of the information reintegration of Donbas". Do we need a similar movie about Crimea?
Yes, we do need a movie about Crimea. Now the idea is being discussed. And, I believe, this film will see life, one way or another. I do not know whether it will be Akhtem [Seytablayev] who will make it or someone else but we definitely have a demand for such a film.
Without empathy for such stories as shown in Cyborgs, our society cannot adequately respond to the challenges that our country faces. The key thing today is to let those people who have not been affected by this war directly, who are not IDPs like millions of people, at least understand what it is all about. Such tools as feature films are perhaps one of the few ways to reach out to people's hearts, and also one of the main fighting tools in the information war.
Iryna Shevchenko