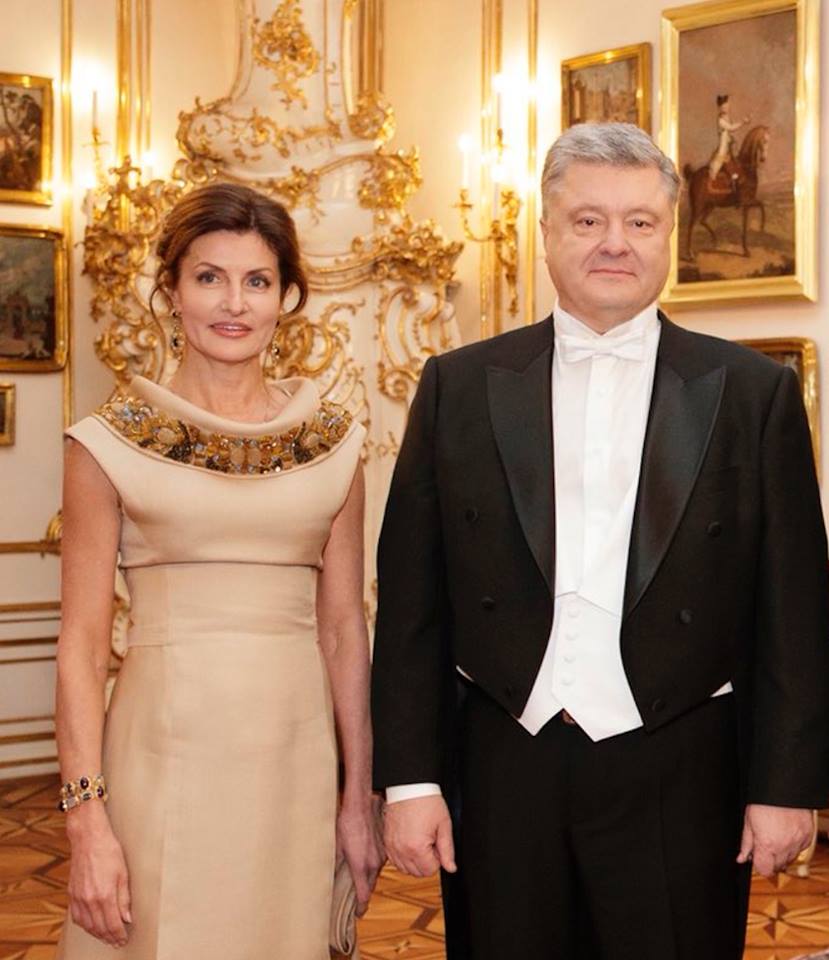 Week's milestones. Ball in Austria, breakfast in U.S., and initiatives in Ukraine
20:40, 12 February 2018
3 min.
265
Petro Poroshenko's participation in the Vienna Ball sparked a harsh reaction in social networks. The overseas trip of dozens of parliamentarians to take part at a prayer breakfast in Washington complicated the operations of the Verkhovna Rada. PM Groysman tried on himself a toga of a constitutionalist. Mikheil Saakashvili lost the appeal for a refugee status. Ex-MP Oleksandr Shepelev returned to Ukraine rather unexpectedly. A number of politicians came up with a number of initiatives in the context of the presidential campaign. NABU Director Artem Sytnyk called his agency ineffective without an Anti-Corruption Court.
Ukraine is entering a period when any significant event will increasingly resonate with the public. The Viennese Ball was no exception, and Petro Poroshenko's attendance became the catalyst of a real storm in social networks. At least, the logic is becoming clearer of informing the public about a presidential vacation in the Maldives. If we take into account that in the collective mind of the public, the head of state is "responsible for everything", not only for foreign policy and defense, it becomes clear that the presidential campaign will be a tough one for him. To be fair, it should be noted that while in Vienna, he was a special guest of his Austrian counterpart Alexander van der Bellen, so his visit to the Alpine republic was not merely for some entertainment.
Several dozen representatives of the Ukrainian political elite traveled to the U.S. to participate in the prayer breakfast, with many parliamentarians among them, who ignored plenary sessions of the Verkhovna Rada only to take part in an event attended by Donald Trump. Meanwhile, Rada Speaker Andriy Parubiy's promises to make public the lists of truants sound weak and ridiculous. Frankly speaking, such manifestations of the inferiority complex by those in power are really depressing. Yulia Tymoshenko, judging by a photo report about her overseas voyage, has only managed to be seated in front of Trump during his speech, but did not communicate with him. However, she met with Kurt Volker, Wess Mitchell, and a few U.S. senators.
Prime Minister Volodymyr Groysman decided that promoting the idea of his Cabinet's  readiness to pay compensation to owners of cattle is not enough, and moved on to political issues. He advocated the creation of the Anti-Corruption Court, called the existing electoral system imperfect and urged for amending the Constitution in terms of decentralization. It appears that the head of government, in the context of the unfolding presidential campaign, decided to emphasize his own importance, in tune with his political partners from the Popular Front.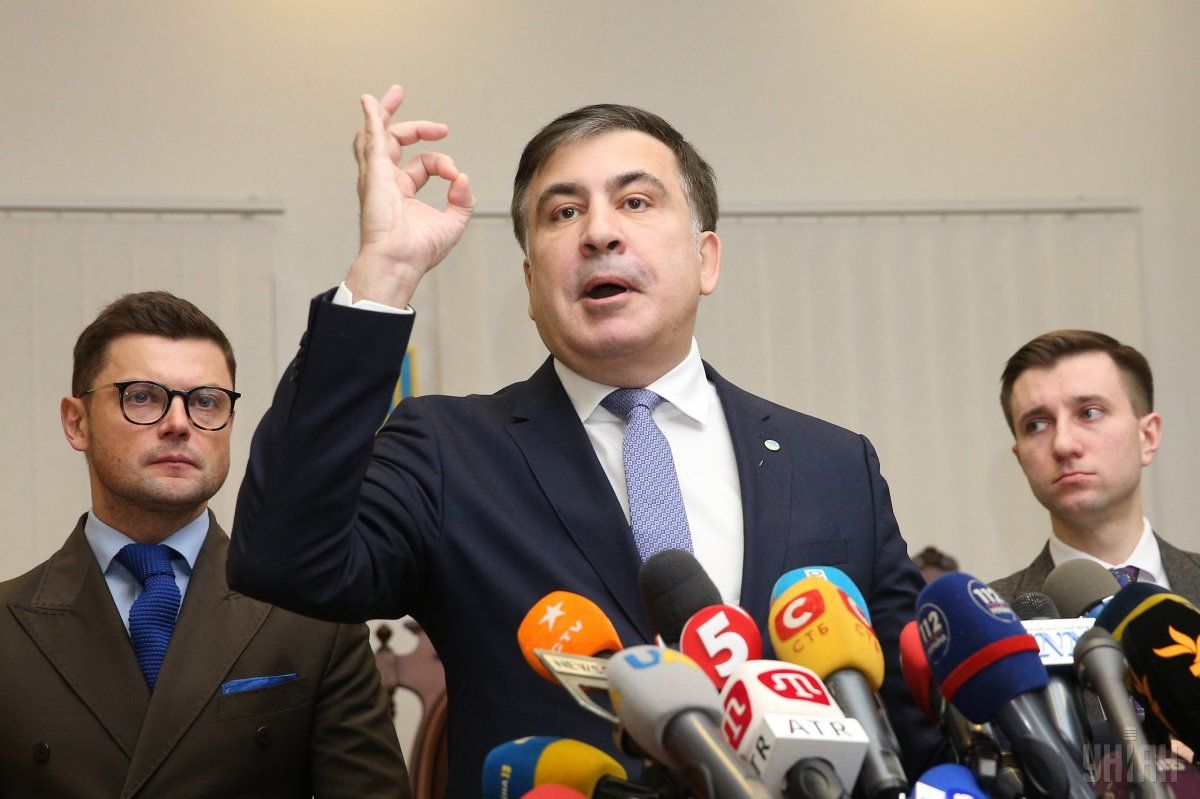 Photo from UNIAN
Mikheil Saakashvili has lost the appeal against the State Migration Service's refusal to grant him a refugee status, so the prospect of an early extradition is looming over him. The leader of the "Movement of the New Forces" said some unidentified SWAT team were ready to grab him directly from the Fairmont hotel to have him deported, but they failed. (On Monday, Saakashvili was detained in a Kyiv restaurant and later expelled from Ukraine to Poland, a country he had illegally arrived from - UNIAN).
A real surprise was the return (as well as its circumstances) to Ukraine of ex-MP Oleksandr Shepelev, widely known for the allegations against him of major financial fraud. Indeed, it's not quite often that a former people's deputy is seen locked up in a courtroom booth behind a bulletproof glass, moreover – with the signs of heavy blows on the face. Given the fact that Shepelev had already escaped once while being tried in court and also the degree of his awareness of the financial transactions of Ukrainian politicians, the military prosecutor's office should make sure he doesn't flee this time.
Prosecutor General Yuriy Lutsenko spoke on a panel show on 1+1 TV channel both about high-profile criminal cases and his family's vacation in the Seychelles. He also voiced the idea of forming a new centrist party, obviously capable of becoming a support base for the current president. At the same time, he chose not to elaborate on his personal role in the potential new party. MP Mustafa Nayem suggested choosing a single opposition candidate for the presidential post from among a Ukrainian rock star Svyatoslav Vakarchuk, former defense minister Anatoly Hrytsenko, and Lviv Mayor Andriy Sadovyi. It's a shame though that the latter said he would only be ready to talk about his plans with the official start of the presidential campaign. Therefore, Nayem's proposals are reminiscing of the echo of the so-called "Kaniv Quartet" formed almost 20 years ago.
Surprising moves also came from chiefs of Ukraine's anti-graft agencies – the National Anti-corruption Bureau and Special Anti-corruption Prosecutor's Office – who reported on their performance over the second half of 2017. NABU Director Artem Sytnyk's statement about the Bureau's ineffectiveness without an Anti-Corruption Court sounded rather strange - in combination with SAPO head Nazar Kholodnytsky doubting the prospects for its launch in 2018.
Yevgeny Magda
If you see a spelling error on our site, select it and press Ctrl+Enter