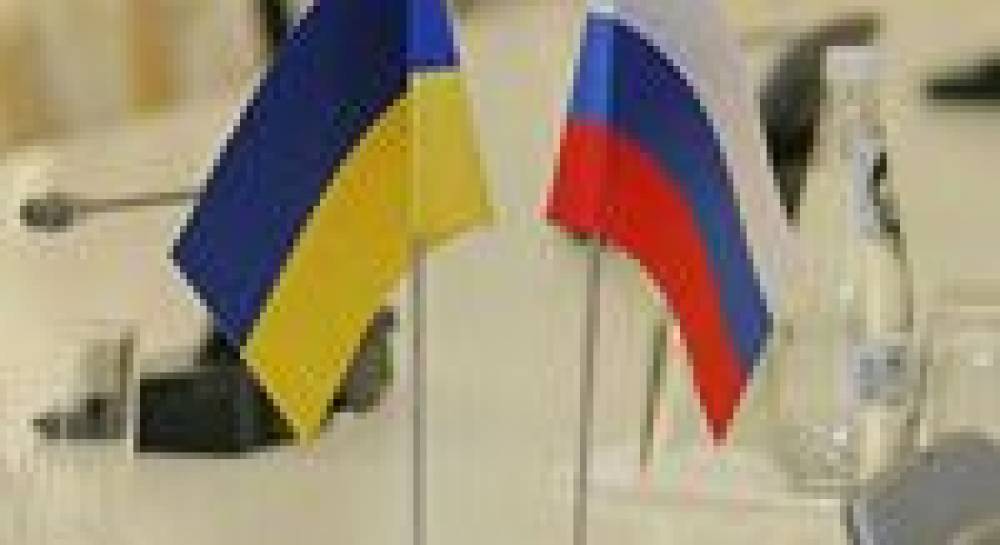 Putin Luring Ukraine in First Ruble Debt as Dollar Sale Pulled
10:17, 26.07.2010
4 min.
5610
Ukraine may sell ruble debt for the first time as Russian Prime Minister Vladimir Putin's government builds ties with former Soviet states and promotes its currency as a regional alternative to the dollar...
Ukraine may sell ruble debt for the first time as Russian Prime Minister Vladimir Putin's government builds ties with former Soviet states and promotes its currency as a regional alternative to the dollar.
Officials from Ukraine's finance ministry met Russian counterparts twice to discuss a ruble bond, Ukraine's Deputy Economy Minister Valery Muntiyan said in a July 23 interview in Kiev, without specifying how much debt the government may sell. Ukraine abandoned a $2 billion issue this month as international investors demanded higher yields than the government was willing to pay, according to a July 15 finance ministry statement.
Relations improved since Ukraine's President Viktor Yanukovych took office in February, a year after gas-price disputes with Russia's state-controlled OAO Gazprom disrupted supplies to Ukraine and the rest of Europe. Ruble funding would reduce dependence on the dollar, Muntiyan said. A sale may also boost Putin's plan to turn the ruble into a regional reserve currency, VTB Capital's Aleksandra Evtifyeva said.
"There is currently lots of liquidity in Russia and the issue can potentially find demand at the right price," said Elena Kolchina, head of fixed-income products at Renaissance Asset Managers in Moscow. Ukraine may lure Russian banks with yields near 10 percent on five-year bonds, though 12 to 13 percent would represent "fair price," Kolchina said.
Dollar Bond Pulled
Ukraine's dollar bonds, rated B by Standard & Poor's and maturing in 2016, yield 6.81 percent, compared with 4 percent on Russia's dollar securities due a year earlier, ranked six levels higher at BBB, according to data compiled by Bloomberg. Russian ruble bonds due December 2014 yield 6.75 percent.
The $2 billion Eurobond would have had a fair yield in the range of 8.125 percent to 8.375 percent had it gone to market, according to Renaissance Capital. Ukraine's government, which started its roadshow for the Eurobond in Munich on July 6, would consider an interest rate of 8.5 percent too high, Finance Minister Fedir Yaroshenko told reporters on July 7.
Ukraine needed an International Monetary Fund bailout in 2008 after the global financial crisis curbed the government's access to credit and cut demand for exports of steel, chemical products and machines. Ukraine's currency, the hryvnia, has stabilized at about 7.9 per dollar after weakening 43 percent since July 2008, according to data compiled by Bloomberg. The extra yield on the government's foreign-currency debt over U.S. Treasuries has dropped from a high of 35.93 percentage points in March 2009 to 4.58 percentage points, JPMorgan Chase & Co.'s EMBI+ Index shows.
Economic Recovery
S&P said on July 22 it may raise Ukraine's credit rating for the third time this year after the government narrowed the budget deficit and the IMF agreed to extend its support. Ukraine's economy expanded at a 4.9 percent annual rate in the first quarter, rebounding from a 15 percent contraction last year, according to the State Statistics Committee.
Russia's gross domestic product grew 2.9 percent in the first quarter, recovering from a 7.9 percent contraction last year that was the worst since the Soviet Union collapsed in 1991. The ruble, which tumbled more than 30 percent against the dollar in the six months to January 2009 as the global financial crisis spurred a retreat from emerging-market assets, has since rallied about 18 percent.
The Russian currency strengthened 0.2 percent to 30.365 against the dollar on July 23, paring its decline for the year to 0.2 percent. Non-deliverable forwards, or NDFs, which provide a guide to expectations of currency movements as they allow foreign investors and companies to fix the exchange rate at a specific level in the future, show the ruble weakening to 30.5944 per dollar in three months.
Yield Spread
The extra yield investors demand to own the Russian government's foreign-currency debt rather than U.S. Treasuries fell 13 basis points to 239 on July 23 and is up 51 basis points this year. The spread on Russian bonds compares with 159 Mexico, which has similar ratings, and 210 for Brazil, which is ranked one step lower at BBB- by S&P, according to JPMorgan's EMBI+ Indexes. The yield gap for Russian bonds is 51 basis points below the average for emerging markets, according to JPMorgan.
The cost of protecting Russian debt against non-payment for five years with credit-default swaps rose about one basis point to 166 on July 23, according to CMA DataVision prices. Credit- default swaps, which decline as the perception of creditworthiness improves, pay the buyer face value in exchange for the underlying securities or the cash equivalent should a government or company fail to adhere to its debt agreements.
Gas Cooperation
The yield on ruble bonds sold by Gazprom is 207 basis points above the same-maturity Gazprom debt in dollars, down from a yield difference of about 600 a year ago, data compiled by Bloomberg show. The spread narrowed to as little as 115 on June 14.
Putin has proposed combining Moscow-based Gazprom with Ukraine's state energy company NAK Naftogaz Ukrainy, and Russia agreed in April to cut gas prices to Ukraine in return for an extended Russian naval presence in the Black Sea. The world's largest energy exporter has formed a customs union with Belarus and Kazakhstan and pledged 75 percent of a $10 billion regional fund to help countries including Kyrgyzstan and Tajikistan.
Ukraine may sell ruble bonds at the end of this year or early 2011, Muntiyan said.
Belarus plans to sell as much as 10 billion rubles ($329 million) of government bonds this year, said Andrei Golikov, a vice president at Russia's state-controlled lender OAO Sberbank. Belarus hired Sberbank to help issue dollar-denominated debt that was marketed to investors this month.
Reserve Currency
Russian President Dmitry Medvedev said at the St. Petersburg International Economic Forum in June that he wants the ruble to become one of the world's reserve currencies. He also presented a plan to make Moscow a global financial center.
"Ruble bonds are a possibility as ties between the two countries have warmed," said Evtifyeva, senior economist and investment strategist at VTB Capital in Moscow, the securities unit of Russia's second-biggest bank. "It will be in line with Russian ambitions to set up a regional financial center and to use the ruble as a reserve currency."