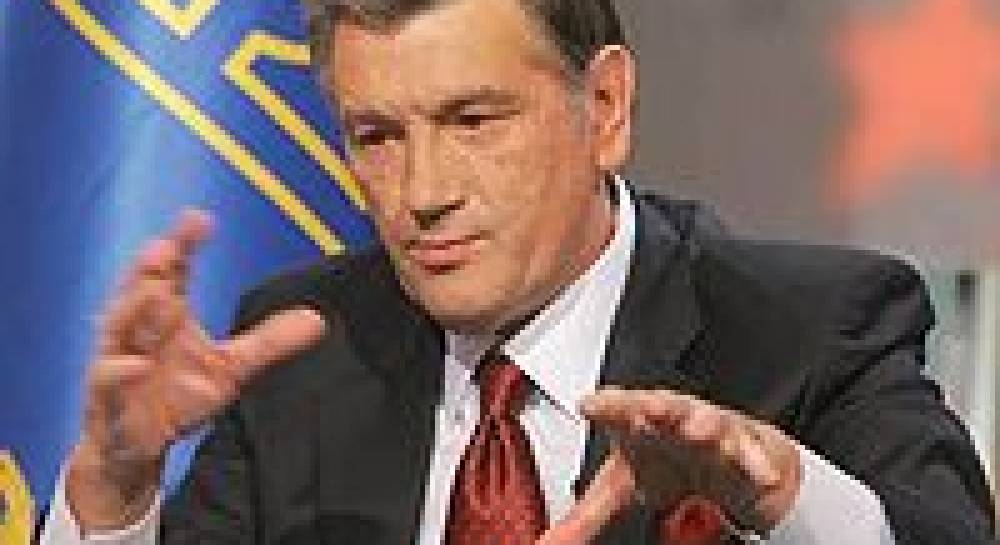 Orange revival or more of the same?
16:12, 05 October 2007
5 min.
1870
On Wednesday, Ukraine faced the possibility of continuing political stagnation, after President Viktor Yushchenko encouraged lengthy negotiations to form a government on the heels of the country's parliamentary elections.  In the short term, this scenario could doom Ukraine's WTO aspirations...
On Wednesday, Ukraine faced the possibility of continuing political stagnation, after President Viktor Yushchenko encouraged lengthy negotiations to form a government on the heels of the country's parliamentary elections.  If this occurs, in the short term, this scenario could doom Ukraine's WTO aspirations. In the long term, it could increase the cynicism and apathy that has begun to infect Ukraine's voters.
 Sunday's parliamentary elections gave the country's two so-called "orange" parties—based on their leadership during the orange revolution—a slim majority of seats.  The bloc of former Prime Minister Yulia Tymoshenko (BYUT) drastically increased its support to over 30%, while President Viktor Yushchenko's Our Ukraine-People's Self-Defense Bloc (OU-PSD) remained level in third place at about 14%.  When the seats of parties that did not pass the threshold to enter parliament are redistributed, these blocs will control about 51% of the parliament.  Their rival party of Prime Minister Viktor Yanukovych placed first with 34%.
 These results give the orange blocs the power to form a government immediately following official publication of the vote tally.  Ukraine's parliament chooses both the government and prime minister, and prior to the election, both political forces supported the likely candidacy of Yulia Tymoshenko for that post, should they succeed in the poll.  The result is a remarkable comeback for the orange forces, which have been mired in opposition for a year, largely thanks to the unwillingness of Yushchenko to work closely with Tymoshenko.
 During his presidency, Yushchenko has been unable to consolidate power.  He began battling for popularity with Tymoshenko almost from the moment he appointed her prime minister following the orange revolution.  When he suddenly dismissed Tymoshenko just nine months after appointing her—chiding her for not being a "team player"—his support plummeted. 
 Yushchenko then turned to his former opponent Viktor Yanukovych, who was approved as prime minister in the name of "unity."  Because the president and prime minister never agreed on basic issues of reform, the country was treated to the sight of their top two politicians continually attacking one another.  Reforms stalled, inflation skyrocketed and the deficit increased.  By 2007, Yushchenko's approval ratings had plummeted to below 20%.  In contrast, Tymoshenko's popularity has never been higher.
 It was not surprising, then, that Yushchenko embraced Tymoshenko during the campaign.  Before the election, Yushchenko met with Tymoshenko several times, and the two were said to have agreed on mechanisms to ensure that they and their forces could work productively together in government.  OU-PSD went so far as to include video of Yushchenko and Tymoshenko embracing in its final campaign ad, as Yushchenko was shown discussing the cooperation of OU-PSD with BYUT.
 But in a televised address on Wednesday, Yushchenko appeared to contradict this cooperation, when he urged the two orange parties, plus Viktor Yanukovych's party, to begin negotiations to form a majority.  "I have held political consultations with the political winners over the past two days and today I commission the Party of Regions, BYUT, Our Ukraine-People's Self-Defense and the other winners to start preliminary political consultations to form a majority in Ukraine's parliament and form a Ukrainian government," he said.  Moreover, "We will have true political stability when the three key players – the Party of Regions, BYuT and Our Ukraine – make compromises," he said.  "So my key message to these political forces is that they must start political talks to formulate basic rules of forming a majority in Ukraine's parliament and Ukraine's government and building relations between those political forces that represent government and opposition." (1)
  Later, Yushchenko went further when he suggested that the renewed orange coalition "will not bring stability to the state," and that OU-PSD and BYUT should offer Yanukovych and his allies key cabinet positions.  (2)
 The statement shocked most within both the OU-PSD bloc and the Yulia Tymoshenko Bloc, who reportedly were expecting the president to endorse the promised "democratic coalition" in his remarks.
 Yushchenko's statement asking for negotiations with the Party of Regions (PoR) is particularly surprising, given his recent criticism of both the party and Yanukovych for what he called "a policy of intrigues and betrayals disguised as national unity slogans."(3)  In fact, Yushchenko dismissed the previous parliament led by PoR, based on statements by Party of Regions representatives that they would soon attempt to impeach the president and change the constitution to remove the institution altogether.  Ukrainian media at the time carried almost daily reports of money changing hands in an attempt to "convince" parliamentarians to support such a move.  Yushchenko himself accused PoR of bribery.  Furthermore, during the election, Yushchenko implied that slow vote counts from PoR strongholds could be the result of attempts at fraud.  These accusations apparently are forgotten.
 Almost immediately after the president's call for tri-party negotiations, Yulia Tymoshenko reconfirmed her bloc's position that it would not negotiate with the Party of Regions, which she calls the "party of criminals."  Should the president's party agree to form a government with Yanukovych, BYUT would move into opposition, she stated.  Leading an opposition force, she said, would be more beneficial to the country than "providing cover for a mafia."  (4)
 This reaction was expected, given Tymoshenko's unwavering criticism of Yanukovych.  The reaction of Yushchenko's own bloc, however, may have surprised him.
 At a press conference Thursday afternoon, Yuriy Lutsenko, who tops the OU-PSD parliamentary list, entirely rejected the idea of negotiating with PoR over a majority government.  This would go "against the will of the voters," and "against our campaign promises," he said.  (5)
 Lutsenko announced that discussions would begin within 24 hours on the final points of forming a majority.  He also suggested that OU-PSD and BYUT would invite the bloc of former parliamentary speaker Volodymyr Lytvyn to take part in negotiations.  Tymoshenko earlier stated that she had "no objection" to working with Lytvyn and reportedly met with him on Thursday.
 Lytvyn's bloc won just under 4% of the vote and would provide significant padding on the majority.  However, his allegiances are unknown, and he generally is seen as being close to both Yanukovych and former president Leonid Kuchma.  Nevertheless, Tymoshenko and Lutsenko both suggested the possibility that members of their own blocs could be enticed to desert them by PoR, thus making the addition of a third party to their coalition necessary.   Tymoshenko claimed her deputies already had been contacted by representatives of PoR, suggesting that the practice of bribery and intimidation for votes is continuing in Ukraine.
 Overall, it seems that Yushchenko's call for broad negotiations largely will be ignored, perhaps signaling an even further fall in his political status.  The situation is unexpected, since it had seemed that the victory of the orange forces was not only a victory for Tymoshenko, but also a chance for Yushchenko to embrace once again the ideals of his primary supporters and perhaps increase his electoral support.
 Lutsenko claimed at his press conference that the president's words had been misinterpreted and that he remained committed to a "democratic coalition."  The president himself has not commented, however.
 The coalition between Lutsenko and Tymoshenko appears firm; Lutsenko arrived at the BYUT election-night celebration with a large bouquet of flowers for the former prime minister, grandly kissed her hand and confirmed his support for her proposed premiership.  His press conference should further solidify their coalition.
 There are, of course, individuals within Yuschenko's bloc who would rather work with Yanukovych, based on joint business projects or other professional ties.  For now, however, the bloc very publicly has rebuffed the president's suggestions and reaffirmed its support for a new orange coalition.
Source Notes:
(1) Statement by the President of Ukraine, Official website of the President, 12:30 CET, 3 Oct 07 via www.president.gov.ua/eng.
(2) Ukrayinska Pravda, 2054 CET, 3 Oct 07 via www.pravda.com.ua.
(3) "President Dissolves Parliament," Official website of the President, 21:18 CET, 2 Apr 07 via www.president.gov.ua/eng.
(4) Yulia Tymoshenko press conference, Kyiv, 3 Oct 07.
(5) Yuriy Lutsenko, Press conference, Kyiv, 3 Oct 07, televised live on 5-TV.
If you see a spelling error on our site, select it and press Ctrl+Enter