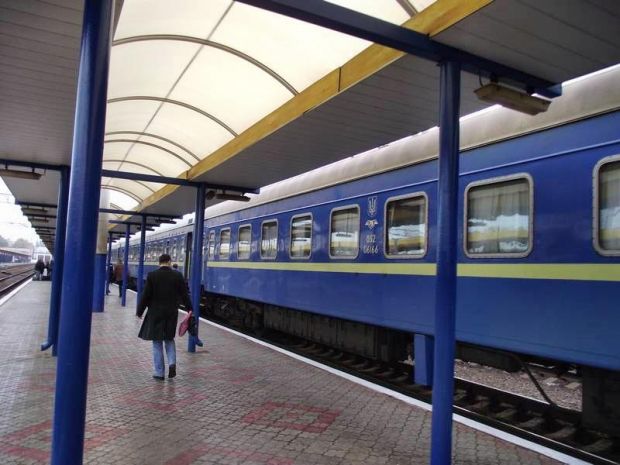 In "the Den of 'Banderivtsi'": Crimeans don't want to be called refugees
Crimean residents coming to Lviv region are asking not to call them refugees. They believe that they will be coming come soon to live on their native, and they stress – Ukrainian – land.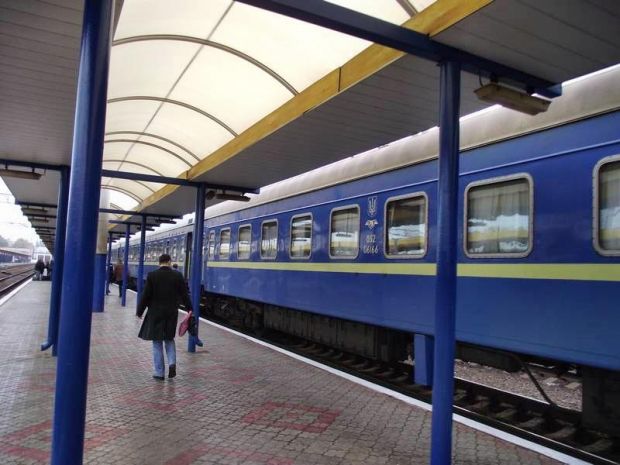 nice-places.com
In a modern world, it's scary to talk about refugees, but the reality is that several families come to Lviv region daily. As of the moment of the publication, 830 persons have arrived for temporary stay in Lviv region, 350 of whom are children. 10 more families have arrived privately and have been staying with their relatives and friends.
The first thing you notice about these people when you meet them at a railway station is their fear. They are anxious about their relatives left in Crimea. Most of guests ask not to report their names and are positive about not being photographed. They explain that this might hurt their relatives still living at their Crimean homes. Besides, they ask not to call them refugees.
Call us "guests"
Ayder Mujdabaev, a resident of Crimea's town Karasubazar, - that's how he calls a place commonly named as Bilogirsk, - told us that he had took his wife and a 8-year old daughter to Lviv region, but he would head back home "to defend his land and then bring back his family". He is confident in thinking that his family members are not refugees or migrants, for "we will return to our native land". "I took my wife and my daughter to Lviv region, and they were welcomed very warmly there, provided with a place to stay, food and necessary supplies. It was a forced move, as I'm really worried for my wife and my daughter who mustn't walk the streets full of armed men. Thus, I sort of freed myself to defend my land. Later, I will bring my family back, for we have no intention to leave our home," says Ayder.
radio24.ua
He's not really willing to speak on the situation in his hometown. He says, he did not see any "markings" on houses where Tatars live, but he noted that pressure on Crimean Tatars is just crazy. Especially, on activists (and on him as one of them) who support Ukrainian troops in Crimea.
Yet, the last drop that made him send his family away from home was that occupiers often drunkenly roam the streets, provoking men, insulting them verbally, harassing women. "On our own land, we are forced to deal with the aggression of strangers. Tatar people have lived through some real hard times, and this probably is one of the most important tests for us. It's such a shame to watch Ukrainian troops here in Crimea left alone, in my opinion, by authorities, not knowing what to expect. So, we, Tatars, will defend our land. Peaceful, unarmed, yet we will not step away from our land. There are two of my sons left with me in Karasubazar, they are 26 and 27. We really don't know yet how we are going to defend our land, but we are ready to do it," Ayder stressed.
He is certain that this time Crimean Tatars will not give up their land, houses, and rights that they had acquired in Ukraine. "In 1976, we came to Crimea. We felt "hospitality" towards our people, when my family has been living for 8 years without possibility to be properly registered for residence, electricity and gas would be cut at our house. Eventually, life got better, we acquired necessary rights, lived in peace and even started a small business. Crimean Tatars have never been slaves, we will not let another deportation happen, and we will not bend our necks before invaders," says Ayder.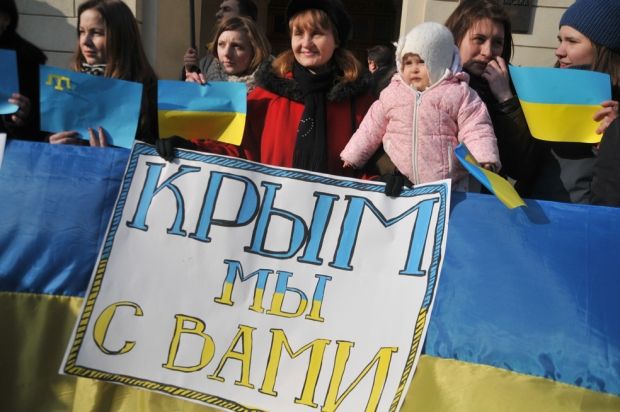 Lviv welcomed its guests from Crimea / gazeta.lviv.ua
People came to "banderivtsi-filled" Lviv, having been invited: "people gave us a helping hand". Besides, Ayder said that people from Western part of Ukraine are "close to us spirit-wise – they also have always defended their independence. And propaganda against "banderivtsi" is just a myth, that has been used by Russians lately to scare people. I can say that we've been met by people, very close to us spiritually: proud, welcoming and independent." 
His wife, Agdal, and his 8-year old daughter Elmira, together with other Tatar women were stationed at a "Lyubin Velykiy" recreation center, which is located on the banks of the river Vereshitsya in Gorodotsk district of Lviv region. The woman tells us that she was a bit shy for a few days, despite hospitality, as she didn't understand Ukrainian language, and the locals that were coming with different gifts from their households, only spoke Ukrainian. "The situation was defused by the kids, they would play with my daughter, and some of them started to speak Russian, so that Elmira could understand. Then the locals have also started to address us in Russian. After that, anxiety was gone. We were as warmly welcomed, as our guests would be: we would do anything to make a visitor feel comfortable," Agdal told us.
Ayder and Agdal are not planning their distant future now. They asked to be called "guests from Crimea" and not in any case refugees, saying, that they will definitely return to their native land. Yet, they have no clue, as to how long they will need to stay as guests on the land of Lviv region.
"Protectors" of Crimea's Russian population are ruining families of Crimean Russians.
Russian invasion to Crimea with slogans of "protection of Russians in Crimea" leads to ruining of families of Crimean Russians. But Russian politicians prefer not mentioning this in Parliament and in their public addresses.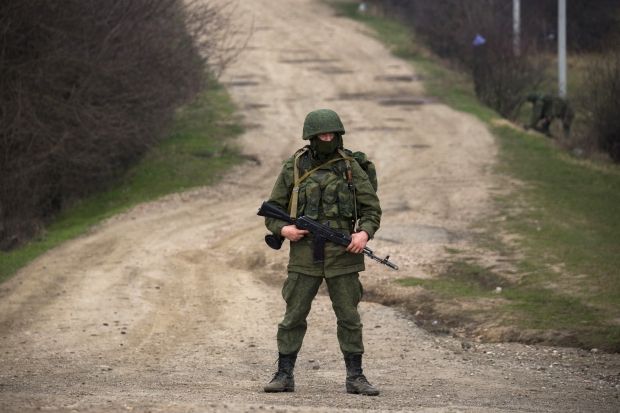 REUTERS
As an example, Oksana Utkina, a 32-year Crimean resident arrived to Lviv from Simferopol with two children – 8 and 2,5 – and her 65-year old mother-in-law. A family of Lviv residents has welcomed them, providing them with the largest room in their three-room apartment. Oksana is a Russian national, born and raised in Crimea; her husband and his family are from the Primorsk region of Russia, but they have long ago settled in Crimean autonomy. She says, "a real threat of provocations and anxiety for her children" made her leave her cozy home and favorite job (Oksana is a qualified accountant). "My husband is an former police officer. He feels the situation that has built up in town very finely, so, predicting further developments, he decided to flee from Crimea. At a family meeting we agreed that we would go to Lviv. We've heard different things about the city, which, as I've already had a chance to be reassured, really is a European city. My husband and his family approve our move, but my parents don't. They stayed in Simferopol, and voted in the referendum in favor of Crimea joining Russian Federation," Oksana tells us.
The woman says that she is really hurt with separation with her parents, hoping to gain back mutual understanding. "It is not true that most residents of Simferopol (I'm not speaking for the whole Crimea) don't support Russia. A lot of people in Simferopol do. Yet, I don't understand why many of the folks I know, my friends, my parents are positive that it would better for them this way. No motivations, no arguments: just telling me that they want it this way, and this will be better! It's a real shame, but we just couldn't stay in such conditions in our hometown, with our neighbors judging us, knowing that we have different opinion. And dozens of "cossacs", roaming the streets and feeling at home in our backyards. That's how the decision to move from Crimea to Lviv has evolved," she told us.
Oksans has been staying with her children in Lviv for already a week, and during this time, she's got even more convinced that she'd made a right choice, "driven by her heart". "We have no relatives or friends in Ukraine, in Lviv in particular. We just chose Lviv with our hearts, having seen ads put up by volunteers in social networks, where they said we would be welcomed and given a place to live. I was not mistaken. Lviv is a modern European city, and everywhere – in stores, on the streets, at the kindergarten where my younger son has already been admitted – I speak Russian, and I never experienced any negative vibes I don't point out that I am from Crimea, no. I just have conversations with people in Russian, and they often reply in Russian, so that I could understand, thinking of me as of a tourist. I don't even want to use a word "banderivtsi". You know why? I personally saw that there is so much less politics in residents of Lviv, than it is reported by some Ukrainian party leaders. Besides, I also met many Russian-speaking locals, too many for a "nationalistic" city.
As Oksana says, her husband stayed in Simferopol to sell their apartment. The family has already decided to buy an apartment in Lviv. "We probably won't have enough money for a private house, as houses are almost as expensive here as in Crimea. But I am already searching for an apartment to buy with the kind help of the people who provided us with a temporary place to live. Trust me, there's a lot to choose from: anything from Polish VIP houses with a three-meter ceilings in the city center to newly-built apartment complexes in park areas. Lviv is a beautiful city, so we decided: here's where we shall live," says Oksana, yet she notes that she has a heavy heart, for her separation from parents and friends due to the situation in Crimea.
"Me and my husband – we see no approval. I'm sorry, it's difficult to say this, but my parents told me that would rather disown me than agree to stay in Ukraine with "'banderivtsi' in power". And we dared to go in to the den of "banderivtsi"… "This they are not willing to forgive us", the woman speaks out her pain.
Priority steps
Head of the Lviv State Council Petro Kolodiy, who was among the first to address Lviv residents with the call to shelter Crimeans, is certain that the power of spirit of Ukrainian people is of such strength that Ukraine is able to overcome these hard times with pray and faith. "As Ukrainians have just overcome their inner enemy, next appeared an external one. Who would have thought that anything like Crimean situation can happen in the 21st century? The developments on the Ukrainian peninsula are so rapid that sometimes it's difficult to predict the nature of tomorrow. We can just pray to God and believe that Ukraine overcomes all hardships and wins," he said.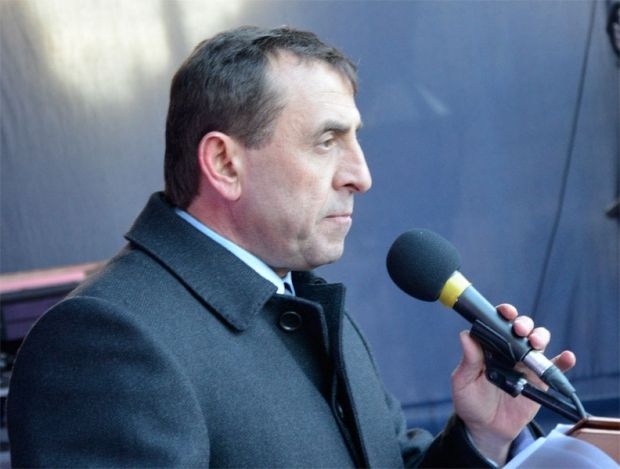 Petro Kolodiy  / oblrada.lviv.ua
As the head of Lviv Region Council says, having invited Crimean residents, regional authorities realized it mustn't have been a populist act, but a real complex aid to those who needs it the most today. As a priority, it meant providing residents of the Ukrainian peninsula with housing. The next step was organizing schooling for Crimean children, as mostly women with school- and preschool-aged children have come to Lviv region. They also urgently needed to organize proper healthcare if necessary. In particular, it was to be addressed to mothers who had come with toddlers.
Another equally important factor of providing a healthy stay of Crimeans in Lviv region was organizing a cultural program. "Delegates of Regional Council are offering their help in organizing trips around historical City of a Lion, other locations in region; attending theaters, including theaters for children; museums, churches," the head of the Regional Council told us.
As he says, some local businessmen also offer help in organizing at their own expense a cultural program for Crimeans. "For instance, a famous Petro Radkovets from Lviv stated that he would hold special free excursions for Crimeans," Petro Kolodiy noted.
"Banderivtsi" welcomed "moskali" with the exhibition named "Crimea in the Heart of Lviv" and Crimean Tatar cuisine in restaurants.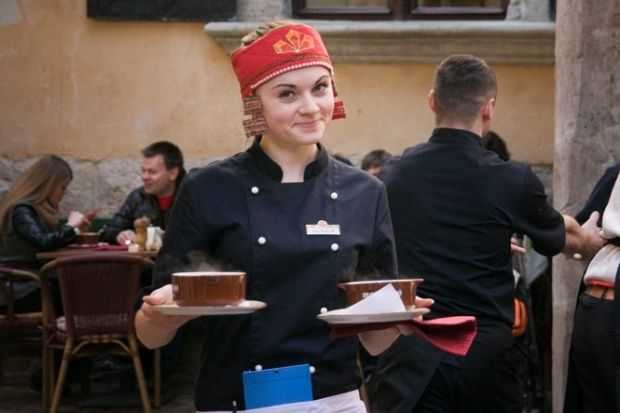 Crimeans were treated with dishes of their national cuisine in Lviv / iPress.ua
Lviv region residents who have not so long ago said their last goodbye to 18 of their natives who perished on Maidan, agreed to aid Crimeans at first call, as they don't want innocent people's blood be shed. The Regional Council hotline has become really "hot" due to numerous calls from, the locals – "galychany". People would keep calling, leaving information, offering to share their houses with people needing shelter. In Lviv, where places in kindergartens are "booked" just after the babies are born, their directors came forward to find some extra places for Crimean children.
Artists, restaurateurs, taxi drivers – everybody has added something in their own way to meeting "Crimeans". That is how residents of Lviv call Tatars, Rusians and Ukrainians coming to this region from the autonomy. Taxi drivers give them free rides to their new temporary homes from railway stations, artists have prepared an exhibition called "Crimea in the Heart of Lviv", open since March 14 at "The Art-Gallery of Madame Palmgrene".
The exhibition is aimed to break down myths about negative attitude of Lviv residents towards Russian-speaking people, and it also has a charity mission, so all the money gathered from selling pieces of art during this exhibition will be transferred to a special fund for the families of those who perished on Maidan.
On March 13, restaurateurs of Lviv cooked traditional Crimean Tatar dishes – borsch with lamb, pilaf, and shurpa. "The idea of serving Crimean Tatar cuisine was born online, and we decided to play along. All dishes were served at a symbolic price of 10 hryvnyas. These money, and also the donations that people made, will be given to support Crimean Tatar community in Crimea,", Vardkes Arzumanyan, president of Lviv Region Restaurateurs' Guild, told us.
Lviv residents, who supported the idea of the restaurateurs, stated that despite the fasting which they usually followed, they decided to visit restaurants where Crimean Tatar meat dishes were served as "an act of solidarity with Crimeans."
The problem of social payments "stuck" in Crimea is building up
Besides a warm welcome, it is essential to resolve social problems of Crimeans. An overwhelming majority of people coming to Lviv region from Crimea are Crimean Tatars. As Oksana Yakovets, deputy chief of Department for Social Security of the Lviv Regional Council, has stated, there were 90% of them among those who had arrived for temporary residence. And mostly, these are families with several children. "Around 90% of those who came to Lviv region are Crimean Tatars. Women with children, elderly citizens. The largest family we've accepted so far consisted of a Crimean Tatar husband and wife, with seven children. And the wife is pregnant with the eighth child," Oksana Yakovets told us.
The problem with continuing university studying is resolved now. Lviv's National University "Lvivska Politechnika" and the National Franko University have already admitted several students from Crimean higher education facilities. Admitting children to kindergartens and schools is still in process. "There is no problem with organizing the studying process and admitting children to preschool facilities in Lviv and other cities were Crimeans are temporarily residing," Yakovets stated.
Still, she says that there is a serious issue with social payments, "Crimeans brought little cash. It is presumed that they are provided with housing and food. But after some time, the necessities that will be needed – clothing, food, other essentials – it all requires money. Unfortunately, social payments that mothers used to be getting for child support, pensions for the elderly – they are literally "stuck" in Crimea. This issue need urgent regulating."
The civil servant says that Crimean families are accepted by residents of Lviv region, and there are so many offers that "we are able to choose where to send families with children, and where to send the elderly. The choice depends on the floor of an apartment building or the location – even in recreational city Truskavets." Besides, she says, that recreational facilities of the Lviv region are, so to say, reserved, but ready to accept families of Ukrainian troops from Crimea in case of their evacuation from the peninsula.
Help of Government is needed in the face of the refugee issue arising
As the Chief of Department for Humanitarian Policies of the Lviv Regional Council Oleh Berezyuk states, there is readiness in Lviv to accept for temporary housing the people from occupied territories of Ukraine, and the number of such guests is considered, but we look forward to some support of the State. "In a short period of time, we are actually capable to accept a large number of people. But it all depends on the situation. If there is state of emergency – military activities, open war –then we talk about thousands of people," he says, however he assured that in case of emergency "undoubtedly, the whole city will unite and people will be accepted.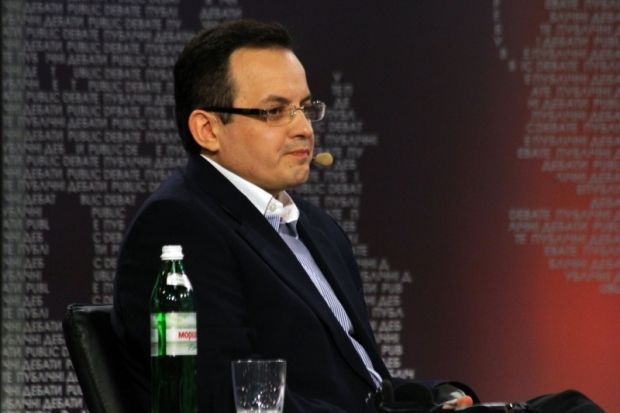 Oleh Berezyuk / debaty.org
As Berezyuk stated,  "everybody wants to come to Lviv but not everyone can." "That's why, I think. The key role in regulating refugee issues should be played by the State, and by the regional administrations, as processes and flows of tens of thousands of people need directions. Lviv is ready to become partner of such process, within limits of its abilities," - the head of Department for Humanitarian Policies stressed, "We did what we could do, we needed no coordination… Further steps must be taken by the State authorities – funds must be allocated. And before that, a law (on refugees) must be passed.
Lviv experience is now shared in other Ukrainian regions, in the country's western part in particular. Lviv Regional Council hotline was getting calls from Kyiv, Kharkiv, Dnipropetrivsk regions, and people were also willing to accept Crimeans.
"It  has become clear that fascism or aggression in Lviv region is nothing more than just anti-Ukrainian propaganda, which was launched through all these years among the Russian-speaking community of southern and eastern parts of Ukraine, and most of all, outside our country – in Russia. In fact, people of Western Ukraine are very well-mannered, kind and sincere in their actions. It is needed to visit Lviv to be 100% certain that hostility of local residents is nothing but a myth," stated Kolodiy.
As for the guests of Lviv region, they tell us that they feel almost no discomfort. They just miss the sea. But people do hope that they will soon be able to invite their new friends from Lviv to come to the welcoming shores of Crimea.
Translation by Yevgeny Matyushenko
If you see a spelling error on our site, select it and press Ctrl+Enter