Annexation of Crimea: Russian Promises and Reality
Russia gets ready to settle down legal issues over Crimea's membership in Federation. Thus, Ukraine is to deal with many issues, directly involving life of Crimeans, who are 80% dependent on it.
In Moscow, the Annexation Treaty is passed. The document, not recognized by the world community, is signed by Russian President Vladimir Putin, illegitimate Crimean PM Sergey Aksyonov, speaker of Crimean parliament, dissolved by Verkhovna Rada, Vladimir Konstantinov, and self-proclaimed head of Sevastopol Aleksey Chaliy. Official Moscow states that the process of Crimea's acceptance to Federation will be real fast.  Thus, Ukraine is to deal with many issues, directly involving life of Crimeans, who are 80% dependent on it.
Social Payments
Since April, Crimeans will receive pensions in Rubles / www.capital.ua
Financing of social payments in Crimea is still a vital issue. Considered the "oldest" territory of Ukraine, the peninsula holds close to 620,000 people of pension age, and annual costs for their financial support (including social help) are around $1bln.
Ministry of Social Policies of Ukraine, having been ensuring all payments according to Ukrainian legislation up to March 16, reported on suspended further financing of pensions to Crimean residents due to objective circumstances.
"All social payments and pensions were financed up to March 16 included. On March 17, 18 we could no longer finance pensions to citizens now living on Crimean territory. We have no technical ability to do so," says the Minister Lyudmila Denisova, "They consider themselves another country, the Constitution of Russian Federation came into effect yesterday. They switched off electronic payment system, and their treasury doesn't operate within Ukrainian State Treasury system."
As she says, general tranche of pensions, bound to be transferred to Crimea, should have been estimated as 1.038bln Hryvnyas, but we only managed to transfer 677mln Hryvnyas till March 16.
And why should Ukraine transfer March payments fully, if a Treaty of Russian membership for Crimea was signed on March 18, per se?
Member of Parliament Pavel Rozenko suggests, that Ukraine must do so according to International law, and the problem with money transfer is caused by illegitimate Crimean authorities. "Ukraine has no right to suspend payments to its citizens, which residents of Crimea are, if it doesn't recognize its annexation. If issues with payments arise, they may be provoked by illegitimate Crimean authorities. I guess, they'll be smart enough not to break these ties with Ukraine and not to re-subordinate branches of the Pension Fund, as it will lead to collapse of  pension payments. But even in this case, Government has tools to stabilize situation, considering involvement of banking system," Rozenko said.
He also stressed that Ukraine has all necessary means to proceed with full social payments to all citizens of the country, no matter where they reside. Suspending payments is only possible in case of renunciation of Ukrainian citizenship. "Then there would be grounds to reconsider conditions for financing. There should be joint efforts of both Ukraine and Russia to prevent double payments. This is not only a Crimean problem. As we know, as a result of Russian policy, residents of eastern parts of Ukraine are also holders of Russian passports. Therefore, despite the emotional bit, I suppose that both countries' Pension Funds should rework registers, clear the situation together. But certainly, it should be resolved on a Government level," said the MP.
Meanwhile, as illegitimate Crimean authorities reassure, Crimeans will receive pensions in Russian Rubles and according to Russian standards starting April. Most probably, that's the way it will really happen. Russian President Vladimir Putin instructed corresponding Ministries to set Crimean pensions to an average level as of Russia (Russian pensions are considerably higher than Ukrainian).
"All Russian citizens… should be put in same conditions. It's up to you to decide how to do it. Still, together with Members of Parliament, think it over and execute it. Don't dawdle, do it as soon as possible," Putin said at a meeting with Government members on March 19.
Revising social payments for Crimeans will take a while; it's unclear where multibillion funds will be found. It's also unclear, if Russian taxpayers will be any friendly about transferring of part of their earnings in favor of Crimeans.
The issue on providing pensioners with nonfinancial guarantees which they had in Ukraine, is yet unresolved. This includes free public transportation, a right for free recreation, free prosthetics, etc.
I will allow myself a hint for possible developments: other republics, fallen under protection of Russia – Pridnestrovye, South Ossetia, Abkhazia – they all ensure pensions and social payments out of their own budgets, and that is the reason why they are still far from Russian level of social support.
Gas and Electric Power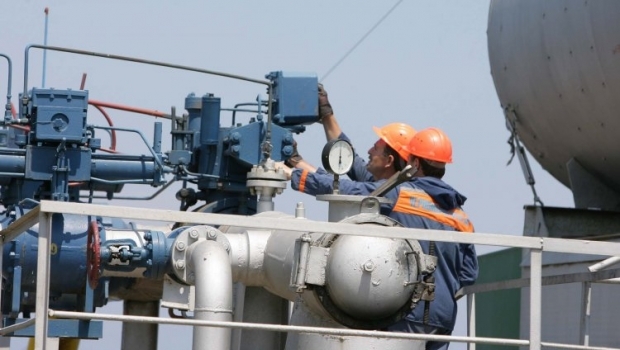 Ukraine is the only provider of gas to Crimea
Crimea receives its energy resources – gas and electricity – from continental Ukraine, where they are generated and then transported to the peninsula, providing it fully. For example, during a Fall-Winter period, gas is transferred directly, and during a Spring-Summer period, it is pumped into Glebovskoye reservoir. Crimea consumes close to 2bln cubic meters of gas annually, depending on temperature swings (Rustam Temirgaliyev, illegitimate Crimean PM, says that 970mln cubic meters of gas have been accumulated in Glebovskoye reservoir, which will be enough for one year.) On Crimean territory, gas is produced (around 1,65bln cubic meters annually) in a Black Sea basin by "Chernomorneftegaz", a subsidiary enterprise of "Naftogaz".
In fact, "Chernomorneftegaz" could cover 60% of needs of the peninsula. But there's one problem: it is a Ukrainian state-owned company. Illegitimate Crimean authorities have come up with a peculiar way out of this – they have nationalized the company, together with its fleet, derricks for exploration and production of fuel. Besides, the talks are being held now to giving away "stolen" Ukrainian property to Russian monopolist "Gazprom".
Russia considers an option of transporting the lacking 40% of gas by laying a pipeline from Krasnodar to Sevastopol (400km) with a capacity of up to 10bln cubic meters. The cost of project is more than a billion US dollars, quite a burden for Russian economy going through deep crisis. This is the reason the project development might be stretched in time, and Crimean gas dependency on Ukraine will be remain.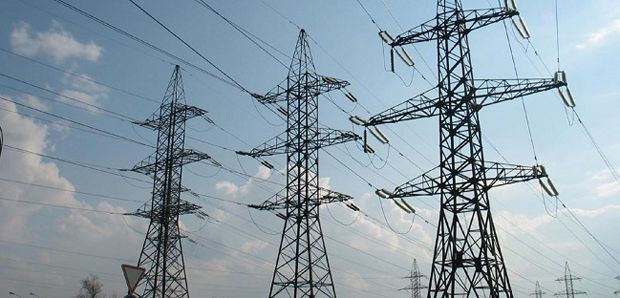 Crimea is fully dependent on Ukrainian energy resources / ukraineinfo.net
Speaking of electric power, Crimea is also fully "bond" with Ukraine in this field. Zaporozhskaya and Kahovskaya power stations cover almost 80% of Crimean needs (minding Crimean reserves, 1,5GWatts are needed annually). On Crimean territory, there already are around ten energy-generating companies – for solar and wind energy. Illegitimate Crimean authorities decided to nationalize this energy property of Ukraine, too.
But such decision will be of little help to Crimeans. Mentioned companies can only provide the peninsula with the fifth of the energy needed. Vladimir Konstantinov, Speaker of a dissolved Crimean Parliament, sees a favor of official Kiev as a way out of difficult situation, "There is an excess of energy generation in Ukraine. Crimeans are normal solvent people. But if Ukrainian authorities don't wish to receive our money, we'll be ready for it, and we're working it through."
Work includes considering ways by Russia to "save" Crimea from "energy blockade". One of scenarios is setting underwater powerlines and local power generating facilities. But laying a 500 kilowatt powerline will cost more than $420mln. Total expenses are kind of high, and, as with gas, it also will not be a matter of a short time.  
"It's technologically impossible, and quite costly, to swiftly replace gas and electric power imports. It will take 3 to 5 years to build electric powerlines and pipelines. Existing supply route is natural, and changing it may lead to failures and a price growth for end-users," stresses Dmitry Marunich, co-chairman of Fund for Energy Strategies.
In his opinion, supply of energy resourses to Crimea from continental Ukraine will not stop, but official Kiev should consider switching to market relations. "Now, Ukraine sells electric power to EU countries at €0.4-0.45 per Kw/h. A little cheaper – to Belarus and Moldova. Keeping in mind Ukraine's declared transition to a liberal model of energy market, it's logical that Crimea pays market price for energy resources," Marunich suggests.
As for Ukrainian property, illegally nationalized in Crimea, there's almost no chance for it to be repossessed. Court hearings may last for years. "The reality is that all nationalized assets will be then re-privatized, and Ukraine will be ultimately left with nothing. If Russia would acknowledge rule of International law and treaties, nothing like this would have happened. But Russia went berserk, and who can even think that their protégés in power will respect anyone's rights. Where is one to report to protect his property? There is no such mechanism, and this is a reality," stressed Aleksander Zadorozhniy, head of International law department of the Kiev National Taras Shevchenko University.
Water Supply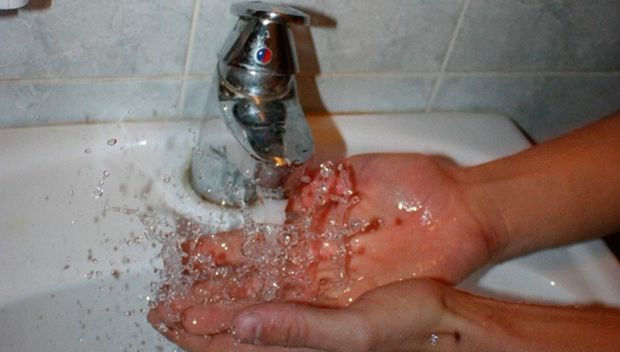 85% of Crimean needs are covered with water from the river Dnepr / evpcity.com
Natural water supply in Crimea is 3 times lower than Ukrainian average. Therefore, 85% of Crimean needs are covered with water from the Dnepr, flowing through North-Crimean channel. It makes agriculture in Crimea possible. Without it, fields, gardens and vineyards will dry out. Besides, flowing through water treatment facilities, Dnepr water fills seven reservoirs and gives life to main cities on the peninsula – Simferopol, Sevastopol, Kerch, Sudak, Feodosia, etc.  It took 300mln Hryvnyas to operate the channel in 2013, the same amount of money was budgeted for this year), 65% of which are energy costs. The channel is seasonal, functioning from around March till November. This year it was supposed to be opened as planned, on March 19.
Vasiliy Stashuk, head of State Agency for Water Resources of Ukraine, says that 250 thousand hectares of land on the peninsula are connected to water supplies through North-Crimean Channel. And there's no alternative to water from the Dnepr in Crimea today. This is why a possibility of switching off this water supply is not considered, as it will lead to a disaster.
By the way, technological collapse may happen really soon. Andrey Senchenko, acting deputy chief of Presidential Administration of Ukraine, says that some repair works in canal bed and at the pump stations must be done, to provide proper maintenance for water supply to Crimea. "Water makes its way through landscape almost to the border between Kherson region and Crimea, and then there is a cascade of pump stations… In the channel area today, there are minefields, there are armed occupiers at pump stations, so there is no access. There is a question: the water will start flowing, but will it make its way to Crimea? During occupation, it is a huge problem," Senchenko stressed.
Russians have yet made no comment on the issue. But Vladimir Konstantinov, Speaker of dissolved Crimean Parliament, reacted quite interestingly, "This (cutting off water – UNIAN) could only be done by mentally ill people. If they cut off water, it will get them flooded. There is no way for it to go."
Telephone Communication and Internet Access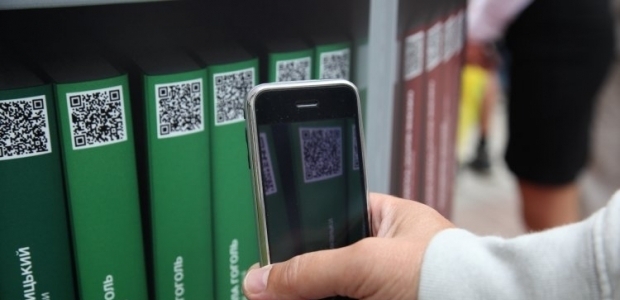 Telephone Communication and Internet access in Crimea are fully dependent on Kiev
Today, international telephone connection and Internet access in Crimea and in Sevastopol are fully dependent on Kiev. All providers on the peninsula are connected to outer world with communication mainlines, laid through Ukrainian territory. Thus, Ukraine has legitimate rights to make claims to providers operating on the peninsula, which may lead them to court.
Meanwhile, Roskomnadzor is studying the subject. Laying main cable under the Kerchenskiy Strait is considered, but again, it will cost millions of dollars and will take quite a while: all Crimean providers will be required to get Russian operating license, which will take several months, to acquire frequencies – several years. Besides, when switching to Russian standards, telephone users of Crimea and Sevastopol will have to change their numbers (and providers will most likely have to change equipment), and also their SIM-cards.
Ukrainian providers have not yet commented on the issue
State-Owned Companies and Private Businesses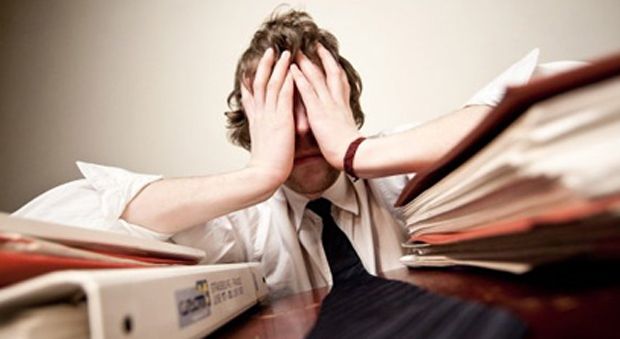 Small and medium businesses are suspending their activities in Crimea indefinitely / abonent.pro
According to the register of state property, there are more than 200 companies in Crimea. Among them, there are 13 enterprises of national defense industry complex, being part of or under supervision of "Ukroboronprom". They represent shipbuilding, aviation and other industries. The largest ones are Feodosia Shipbuilding Company "Morye", "Fiolent" factory, "Sevastopol Aviation Enterprise". They are all of great importance to national security of Ukraine. Besides, under supervision of National Academy of Sciences there are "Aquacenter Katsiveli", "Morskiye Tekhnologii", and "Technoiod".
Mentioned Ukrainian assets, including recreational facilities, will be nationalized. Russia has already stated that it is ready to order from Crimean and Sevastopol enterprises, to help Crimean industry rise. Meanwhile, it's not specified, that operating conditions of Ukrainian enterprises will be reconsidered during the process of transferring under Russian jurisdiction. «This does not at all contribute to economic stability, but, conversely, leads to significant growth of social tensions in the region," notes Anatoliy Kinakh, head of Ukrainian Union of Industrial Workers and Entrepreneurs.
Besides industry field, private business which is closely tied with the holiday season, is developed in Crimea, - and this year, it will be a failure.
"Our colleagues from UUIW republic branch report that small and medium businesses are suspending their activities indefinitely. Damages due to breach of contract, impossibility to sign agreements for holiday season make owners of service establishments, restaurants and hotels suspend their activities or even close down," Kinakh stresses.
In Kinakh's opinion, Ukrainian Government must prove illegitimacy of Crimean referendum, urgently have Russian troops withdrawn from Crimea, and then defend country's territorial integrity in legal framework.
All in All
Putin promises to solve all Crimean problems / susanin.udm.ru
After the euphoria of a "long-awaited reunion with Crimea", Russia started counting costs of annexation of Ukrainian territory. Investments to the peninsula are estimated at 40-$60bln in the closest period, and those will be taken from regular Russian citizens' wallets. Business leaders didn't respond to Vladimir Putin's call to help Crimea rise at their expense; well, one would rather not invest in a high risk area… It means, ahead there is a rise of Russia's budget deficit, of prices, in conditions of salaries' freezing that will all deepen economic crisis. This usually leads to a political crisis. Thus, our "Slavic brother" is facing hard times, given "the integrity" of State in a national aspect. In this situation, Crimeans are not to be envied.
Translation by Yevgeny Matyushenko
If you see a spelling error on our site, select it and press Ctrl+Enter