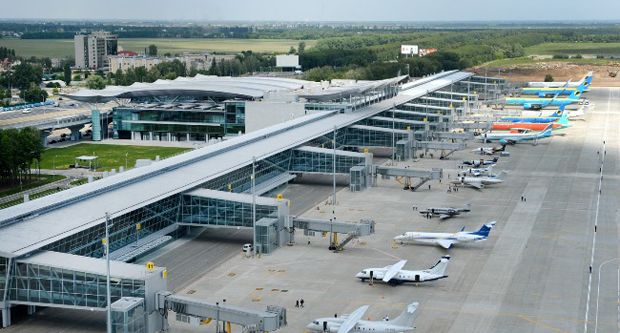 Non-European conflict
Perhaps, the main driving force of the mass protests in Ukraine was unwillingness of citizens to bear with corruption surpassed in the last 3 years all conceivable boundaries. These processes roped in international companies. It's about foreign co-owners of "Swissport Ukraine", which last year were taken under the wing of then First Vice- Prime Minister Sergei Arbuzov. It was his intervention that let both to illegally remove from management the real creator of "Swissport Ukraine" - company "UIA", and to call into question the decisions of Ukrainian courts.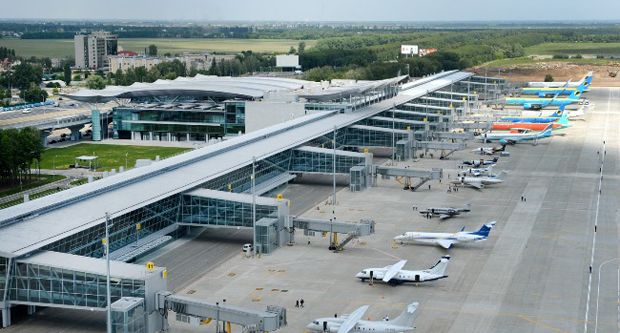 finance.obozrevatel.com
Brand instead of real investment
Companies that specialize in servicing aircraft and passengers at airports are called handling ones. Dynamic development of passenger traffic is not possible without good ground handling. For many years in Ukraine this direction has been occupied with subsidiary of the largest domestic airline "Ukraine International Airlines"(UIA) – LLC "Interavia".
Starting its operations almost from scratch, "Interavia" by mid- zeros won the trust of both Ukrainian and foreign airlines. In 2006, the business "Interavia" became interesting to Swiss Swissport International Ltd., also specializing in providing of handling services at various airports around the world. At first, everything seemed quite logical and legitimate - European investor came in Ukraine to share the experience and help with finances. In the same 2006 "UIA" (which at that time was still partly owned by the government) signed with Swissport International Ltd. contract on sale of 70.6% stake in LLC "Interavia",the rest 29.4 % remained in the ownership of "UIA". More precisely thecontract was signed not by"UIA" itself, but by the representative of the State Property Fund of Ukraine, which was then headed by ValentinaSemeniuk. As a result LLC "Swissport Ukraine" appeared in Ukraine.
In course of time it became clear that instead of real investment Swiss co-owners of "Swissport Ukraine" decided to limit their involvement with "levying royalties" for its popular brand. Long time Swissport International Ltd.investment in Ukrainian operator hasbeen limited with ridiculous sum of 24 thousand UAHput in share capital (about 4.8 thousand dollars at the then exchange rate). Thus, it is hard to say that the arrival of the Swiss company gave at least some impetus to handling services development at airports in Ukraine, where "Interavia" worked previously (airport "Boryspol", "Kiev ( Juliani )" and "Kharkiv" ).
Non-European methods of Europeans
 www.kyivpost.com
In 2011 state-owned shares of the "UIA"airlinewere sold to private shareholders. The latter conducted a detailed analysis of commercial deals of the airline. The audit showed that the sale and purchase agreement on shares ofa newly created LLC "Swissport Ukraine" saletoSwissport International Ltd. was provided at a price several orders lower than economically justified one. At the same time, the "UIA" airlinealmost lost the right to manage the enterprise after Swissport International Ltd became his party.
"UIA" repeatedly appealed to the leadership of LLC "Swissport Ukraine" and toSwissport International Ltd. with a request to settle the price and terms of cooperation to continue collaboration. However, the Swiss party ignored attempts of the airline to conduct the negotiations. Seeing that the negotiation process is in deadlock, "UIA" held a tender for the procurement of handling services, won by the company "AeroHandling ", also working in "Boryspol". LLC "Swissport Ukraine" tried to disrupt the tender with different methods in order not to lose a major customer who wasbound to get services at a greatly inflated price.
However, the tender was held. Apparently having realized the loss of a key customer, senior vice president of Swissport International Ltd. Mark Skinner resorted to extreme measures, stating that, if the "UIA" airline ceases cooperation with "Swissport Ukraine", the Swissport International Ltd. will dilute the share of "UIA" in the capital of "Swissport Ukraine". (!) And Swiss did fulfill their threat.
March 6, 2012 on the initiative of the Swiss side an extraordinary meeting of LLC "Swissport Ukraine"was held. The agenda wasthe increase of the authorized capital of the Company. Swissport International Ltd. voted to increase the authorized capital of LLC "Swissport Ukraine". Representatives of the European public company decided to ignore the existence of paragraph 2.1. in the Treaty of LLC "Swissport Ukraine"Members, according to which the decision to increase or decrease the authorized capital of the enterprise can only be adopted ​​with no less than 75 % of votes given"for". Thus, we are dealing with a classic example of,first,blackmail, following by hostile takeover attempt of enterprise using dilution of interest of minority party.
April 12, 2012, "UIA" sent Swissport International Ltd. a notice that its actions were in violation of the Treaty and the Statute of Members of LLC "Swissport Ukraine". However, there was no reply ...
Does the goalexcuse whatever it takes?...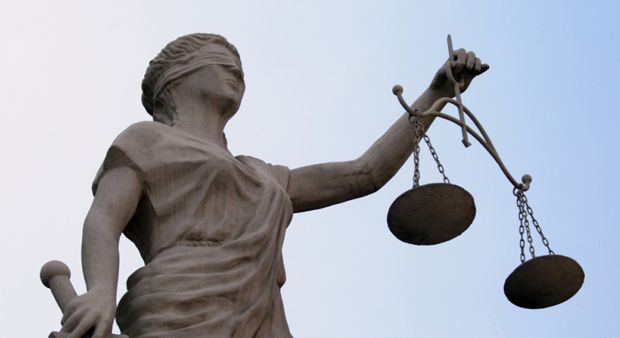 m.knews.kg
Swissco-owners of "Swissport Ukraine" are unlikely to have decided themselves to an apparent violation of the legitimate interests of its Ukrainian partners without strong support of senior Ukrainian officials. Expert circles name the tandem of Odessa businessmen Borys Kaufman and Alexander Granovsky, who helped the Europeans to get that support. Recall, businessmen Kaufman and Granovsky received ownership of airport "Odessa" from the previous government,and later through the privatization of management got control over the main airport of the country - "Boryspol". As we learned from documents found in Mezhigorie (the former estate of Ex-president Yanukovych) after the escape of former Ukrainian President Viktor Yanukovych, one of the main beneficiaries of the Granovsky and Kaufman activity in "Borispol" became notorious "Family" of the former President.
Among the documentation there is evidence of the fact that the leadership of Swissport International Ltd. was aware entering into a relationship with Kaufman and Granovsky,that, in fact, it was dealing with V. Yanukovych. Swissport International Ltd. seems to have a bunch of reasons for a conscious decision to cooperate with people of Viktor Yanukovych. One of them is to monopolize the market of handling services, which was to be dividedbetween "Airport Handling" company affiliated with Yanukovych and Swissport International Ltd. It turns out that "Airport Handling" was a welcome partner for SwissportInternational Ltd. The second reason is that, thanks to the cooperation with "Airport Handling" company Swissport International Ltd. was able to enlist the support of the all-powerful administrative resource.More about that below.
Let's continue the story of "Swissport Ukraine". Swiss failed to completely eliminate "UIA" from the shareholders of "Swissport Ukraine". The Treaty of members of this LLC provides that a participant who has violated its obligations is to sell its stake in the Company to other party. As a result, "UIA" received legal right to buy 70.6% stake belonging toSwissport International Ltd.
Having considered the requirements set out in the legal claim of "UIA", Kyiv Economic Court on October 26, 2012 issued a decision which admitted agreement on transfer of 70.6 % share in LLC "Swissport Ukraine" to "UIA" concluded, as well as recognized "UIA" ownership over 70.6% share in LLC "Swissport Ukraine". Swissport International Ltd. withall methods possible delayed the investigation of the case, repeatedly misinformed judges. However, this did not affect the court's decision. Later, March 27, 2013 Kyiv Court of Appeal confirmed the rightness of "UIA" in conflict with the Swiss company. The strong evidence of Swissport International Ltd.violationsbecame an audiotape ofparticipants of LLC "Swissport Ukraine" meeting dated March 6, 2012 .
But October 2, 2013, as a bombshellcame a decision of the Supreme Economic Court of Ukraine: the decision of Kyiv Appeal to be reversed and the case send back to the court of first instance. This unexpected turn occurred after intervention of former Vice - Prime Minister Sergei Arbuzov. Negotiations with him were led by General Director of "Swissport Ukraine" Vladimir Sementchenko. Remarkably, he also served as an executive officer of a rival - "Airport Handling" (owned byabove mentioned B.Kaufman and A.Granovsky ) .
Along with using Ukrainian administrativeresource, Swissport International Ltd. resorted to habitual for it ultimatum pressure on Euro organs. In particular, the president of Swissport International Ltd. P.Utnegard asked the head of the European Commission Jose Manuel Barroso asking to influence the government of Ukraine, decisions of Ukrainian courts to resolve the conflict in favor of the Swiss company. The Commission refused Swissport International Ltd. to meet its unsubstantiated claims to interfere in the corporate conflict. Besides, Swissport International Ltd. misled Extraordinary and Plenipotentiary Ambassador of Switzerland in Ukraine about the actual situation, trying to use his influence in the Company's favor. Amazingly, that the Company whose securities are traded on European stock markets (in particular - in Luxembourg one) resorted to such actions.
 
If previously private interests of Ex-president Yanukovich and of his people were priority for any Ukrainian court, recently the situation in the Ukrainian courts has changed. It's high time to return corporate conflict of "Swissport Ukraine" to the legal field. And the proverbial lustrationis not obligatory;it's enough to simply provide an objective review of a corporate dispute between "UIA" and Swissport International Ltd in courts, since the case was sentfor retrial with the help of the previous government influence.
 
If you see a spelling error on our site, select it and press Ctrl+Enter