Year of unfulfilled promises: Overview of Zelensky's press conference
21:10, 20 May 2020
5 min.
3047
Crimea hasn't been forgotten, Donbas issue must finally be settled, no nepotism preached in personnel policies, while second presidential term is yet to be considered – that's what President Volodymyr Zelensky spoke of at a press conference marking his first year in office.
From a press marathon to a press dialogue – this is how the format of presidential communication with mass media has transformed over the past year. Preparations for today's press event saw a spat unfold as not every Ukrainian media outlet succeeded in getting accreditation from the president's press service.
The Office of the President simply said that as long as the coronavirus is around, any such complaints are inappropriate. Meanwhile, the president invited journalists to draft proposals for another format that would allow anyone to attend the next presser. However, even out of several dozen journalists allowed to attend today, only half managed to actually ask their questions throughout the two and a half hours of "dialogue".
UNIAN has collected Zelensky's key answers.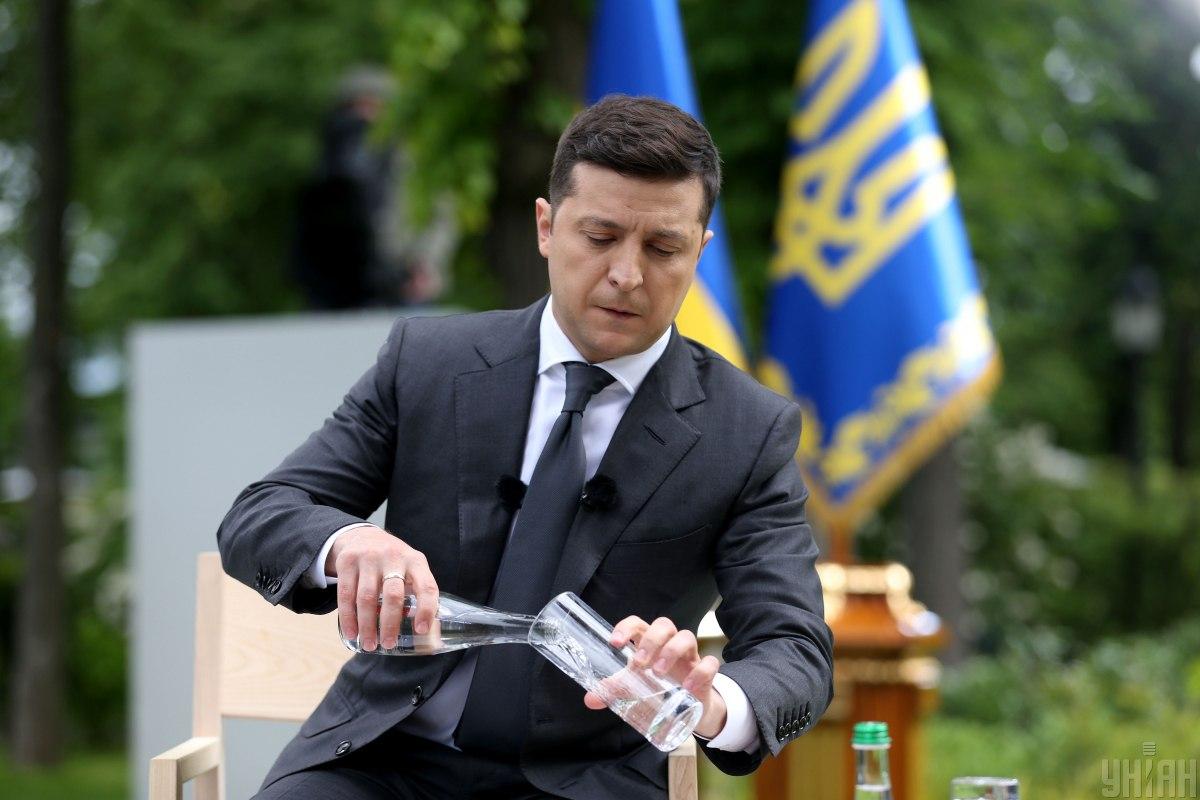 Zelensky is aiming for diplomacy in Donbas settlement
It's not easy to "just stop shooting"
A year ago, when assuming presidency, Volodymyr Zelensky made quite a lot of promises, many of which were never fulfilled. And now he had to explain why. For example, today, commenting on his previous words about the war in Donbas ("all it takes is just stopping shooting"), the president admitted: "This is a difficult process."
"I never called for our Army not to respond. I sought to show the whole world - and now we're doing this – that we have a very strong Army, but we aren't provoking anyone. We're fighting for our country, and if they shoot at us, we will return fire, but we won't shoot first," Zelensky said.
The president seeks to finally resolve the Donbas issue through diplomacy – by pursuing with the Minsk talks, the Normandy format, or any other one: "I give myself a few more months to finally resolve this so that we find a diplomatic way out in accordance with the Minsk agreements... I wouldn't like to apply either plan B or plan C, although we have them. But it might as well be the case that plan A doesn't work out."
Zelensky adds that to achieve progress, he also needs a personal meeting with his Russian counterpart Vladimir Putin: "Our society has split on the issue of direct talks between President Zelensky and President Putin. But I'm sure that we should do this in parallel lines with Minsk... There are some things that you can understand only once you're face to face. It's better to hear some answers when you're face to face to draw one hundred percent conclusions and go for a different plan."
Zelensky is ready to speak with Putin on the return of Ukrainian territories and political prisoners in any format. "I'm ready for any format that can bring us closer to ending the war and to the return of our territories and people. Any format. I don't care. We need results," the Ukrainian president said.
Zelensky has recalled that 135 people had already been released. "And now we're talking with the Russian Federation about a possible exchange post-COVID-19 ... There is a result – it's about human lives," he stressed.
Also, President Zelensky noted that during negotiations with European partners, the issue of Crimea is raised constantly. "Perhaps, there isn't enough of the Crimea issue in the media space. But there's certainly more of it in what the government is doing," he said.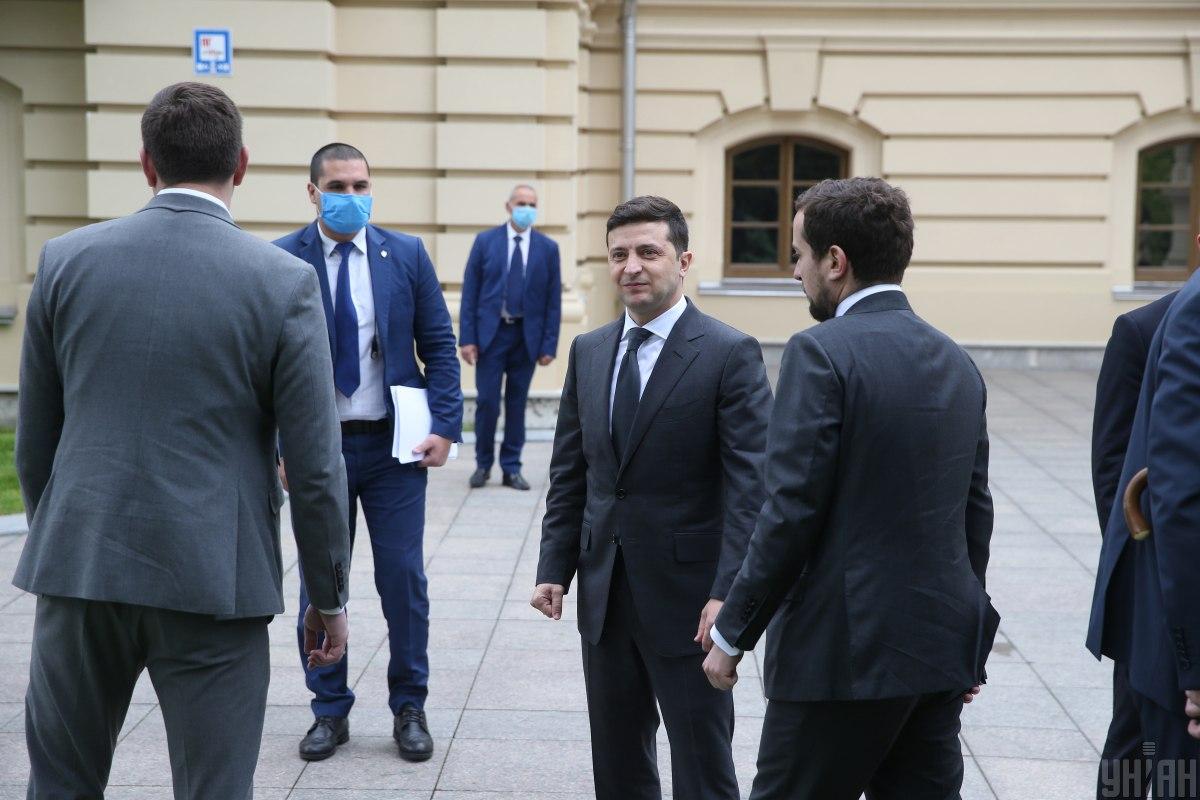 Zelensky says his closest circle consists of people he trusts / Photo from UNIAN
Personnel policy without friends and cronies?
Another promise voiced by Volodymyr Zelensky on his way to presidency was not to appoint cronies and army friends to key positions (as his predecessor had). But, a year into his cadence, it turned out that many of Zelensky's friends emerged in the public service. Zelensky explained this "phenomenon" by the fact that during the campaign he had promised to appoint new people to government posts. So that's what he's been doing throughout his first year in power. "I haven't appointed a single crony or army friend... I promised that other people will come to power," he said.
The president admitted that he surrounded himself with people he trusts: "Mr. Yermak isn't my godfather. He is my confidant. I trust him... Shefir helps, too, but he doesn't even get paid. I don't want to and I can't appoint people who are close to me to have them receive a government salary. He helps me, and I trust him."
"I can't find too many people who would be both unstained and professional. It seems to me that [PM Denys]  Shmyhal is both professional and clean," Zelensky added.
There is a drastic personnel shortage in the country, Zelensky says: "I can't find a decent minister of culture right now. We're looking, along with prime minister. We addressed our cultural community, many people, asking them: 'Offer someone!' It's very difficult for us to find an education minister. It's very difficult to find an energy minister. Whoever we bring to the energy sector, the next day the media write: 'This is certainly someone from the circle of [Rinat] Akhmetov, or [Ihor] Kolomoisky, or [Viktor] Pinchuk.' Tell me, where do we find independent energy managers in our country? Offer someone!"
As for the scandals surrounding Denys Yermak, a brother to Presidential Office chief Andriy Yermak, Zelensky is convinced that the "Yermak tapes" are an empty case, used by someone who tried to blackmail the president personally. "I know who made these records, and I know why. I know who wanted to blackmail me with these tapes, who wanted to blackmail me with these tapes personally, to make me sack Yermak... There's an investigation underway, and all parties are being investigated," he said.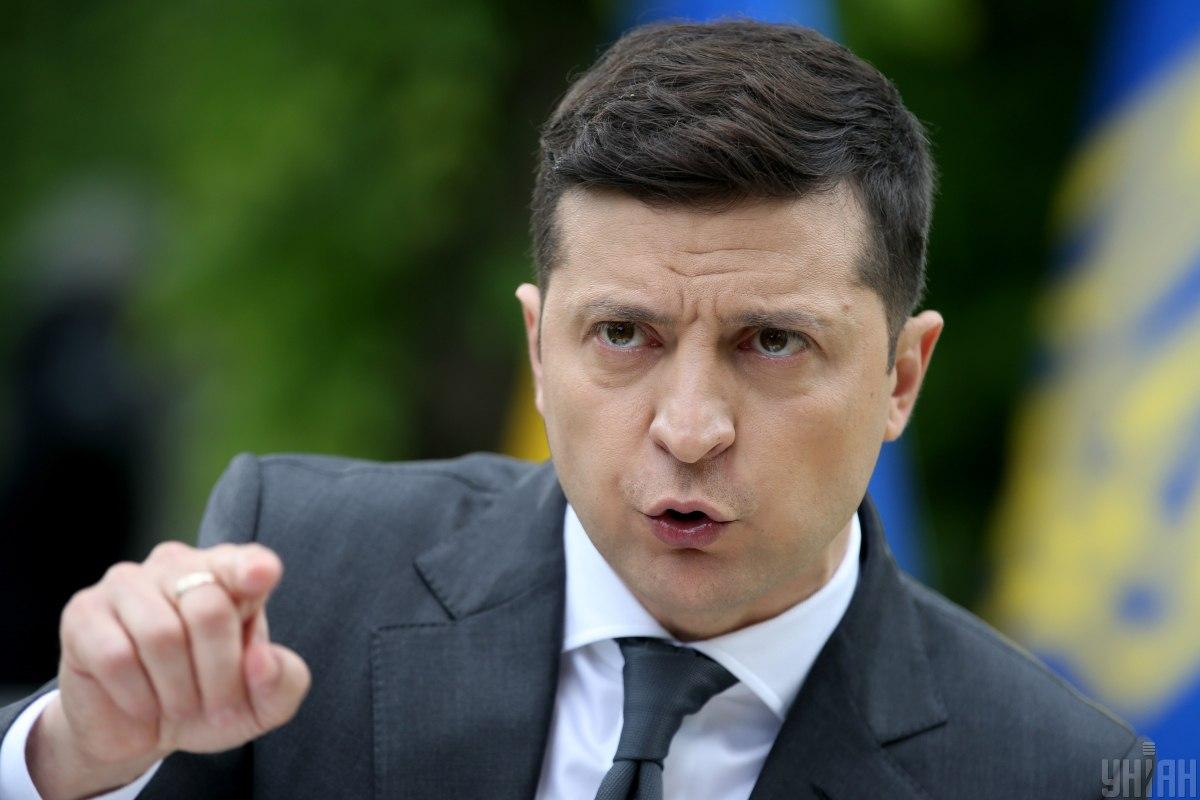 ​​​​​​​The responsibility for the Sheremet assassination probe lays with Interior Minister Arsen Avakov, Zelensky says / Photo from UNIAN
High-profile criminal cases
Although Ukrainians have not yet seen the arrests of top officials, long promised by president, Zelensky sees as own achievement the fact that those suspected of a deadly attack on a Kherson activist Kateryna Handziuk were thrown behind bars. Now, the president vows answers as regards the masterminds behind the attack: "People who killed her have been sentenced. There is a question though – who ordered this? We do have the answers. We're aware of who placed the order. And now this case has already been forwarded to court. And the court, I'm sure, will hand down a fair sentence, and the masterminds behind the crime will be imprisoned. The last step left is the court. The court must be independent and pass an independent sentence. We can't put pressure on courts, but we'll do everything to ensure that everything is fair, and that these people certainly go to prison."
As for the no less scandalous case of the assassinated journalist Pavel Sheremet, Zelensky said that Minister of Internal Affairs Arsen Avakov is responsible for the result of the investigation: "Now this probe is underway and Minister of Internal Affairs Arsen Avakov is responsible for it – and he's aware of that. This is indeed his case. And he is responsible for the outcome. If the investigation proves – and so does the court – that these people are murderers, they will go to jail. And if not, then those who brought this case to court and blamed innocent people will bear responsibility."
​​​​​​​Zelensky spoke of how different he is from Poroshenko / Photo from UNIAN
​​​​​​​"Physiological" differences and second term
The president also talked a lot about his relations with local authorities, especially in the context of coronavirus, quarantine, and disobedience on the ground, promised to support representatives of the "Servant of the People" who would pass primaries ahead of this fall's local elections, recalled the level of salaries of Ukrainians (without promising anymore any quick end to the "era of poverty" as he did during his campaign), cooperation with the IMF, privatization, the required laws, and the likelihood of the Verkhovna Rada dissolution...
Also, he recalled he was rather different from his predecessor. "I'm all different from Poroshenko – both physiologically (we want to think this was a slip in the context of Zelensky's restroom pause during the press conference), and as president. I'm an honest, decent person who really cares for this country. Indeed, I may not speak Ukrainian as well as President Poroshenko. That's right. But I am what I am. I respect this country, respect citizens of Ukraine, Ukrainian language, I respect everyone, and that's how I work."
At the same time, during the entire press conference, he made it clear several times that, with a high degree of probability, he will not fulfill one of his main election promises – that he came to power for a single presidential term.
"I'm going for a single term, as I said, I see that this work is difficult and that no one will say thanks. But if there's big support on the part of the Ukrainian people, I may consider this," Zelensky said, commenting on his possible run for the second presidential term.
In his opinion, no one should run if their popular rating doesn't exceed 10-15%.
Indeed, Volodymyr Zelensky's rating 12 months into his presidency are higher than the said figures. But he shouldn't get too self-confident. Four more years in power are still ahead.
UNIAN
If you see a spelling error on our site, select it and press Ctrl+Enter