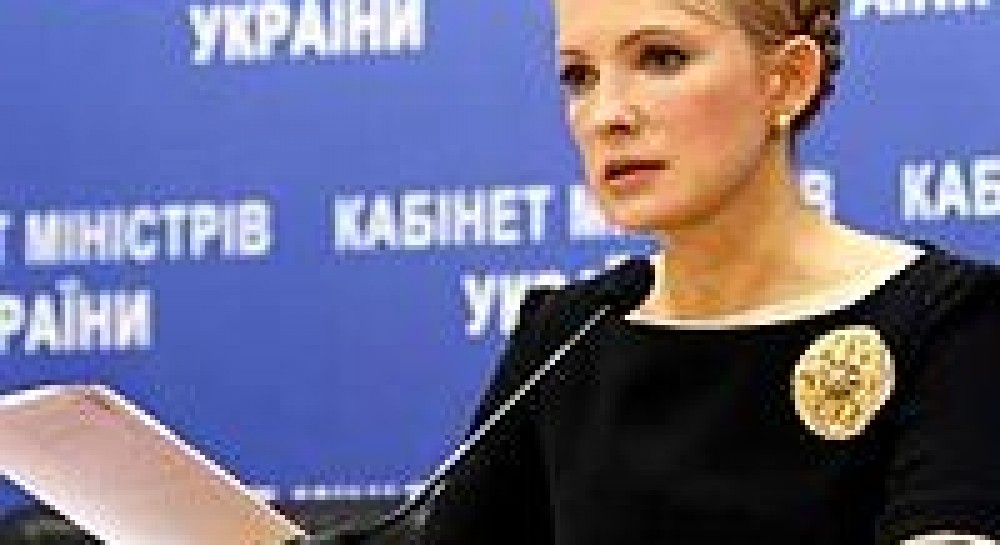 Investors council a progressive step
18:29, 06 March 2008
4 min.
1173
One of the most hopeful signs in February was the establishment by Prime Minister Yulia Tymoshenko of a new Council of Investors (COI) to be headed by First Vice President Oleksandr Turchynov and Hryhoriy Nemyria, a vice prime minister...
The Ukrainian government should be applauded for the actions it has taken to improve the business climate, such as the partial payment of long overdue value-added tax (VAT)  refunds in late January and the move to finalize membership in the World Trade Organization (WTO).
One of the most hopeful signs in February was the establishment by Prime Minister Yulia Tymoshenko of a new Council of Investors (COI) to be headed by First Vice President Oleksandr Turchynov and Hryhoriy Nemyria, a vice prime minister.
The COI`s first meeting will be in March and will include a Secretariat led by Minister of Economics Bohdan Danylyshyn, along with a representative from Ernst & Young, both chosen to coordinate the work of domestic and foreign investors in the council.
We believe this very promising government initiative opens the door for dynamic interaction between government and business and the chance to make real progress on solving critical issues.
I can assure the prime minister and other government leaders that the U.S.Ukraine Business Council (USUBC) members chosen to serve on  the COI are ready to do whatever it takes to contribute to the council`s success.
Currently, the USUBC is preparing its response to Danylyshyn`s request to identify priority issues requiring immediate action.
The COI`s tentative work schedule for the months ahead includes the immediate formation of working groups designed to redress specific issues, in part by evaluating drafts of new laws, identifying major hurdles to investment, and submitting proposals aimed at aiding investment projects in Ukraine`s strategic economic sectors, especially with an eye towards UEFA EURO 2012.
For business and industry in Ukraine, dealing with the country`s chaotic and ever-changing tax laws and regulations is one of the most troublesome burdens. Dealing with Ukraine`s State Tax Administration (STA) requires unusually large accounting staff expenditures and consumes much management time.
However, many of our members report that dealing with customs issues is even more problematic. Ukrainian customs remains mired in Soviet-style thinking, requiring 100 percent control of all incoming shipments at all times.
The rest of the world has long since gone to risk management systems that use highly sophisticated sampling methods to effectively deal with a flow of imported goods.
For example, the European hub of one of our members, who is involved in the express package business, sorts millions of packages at a rate of 35 packages per second. With effective implementation of advanced computer technology, equally impressive figures would be possible for Ukraine, but only if the Soviet era mind set is discarded.
The level of investment capital is still a problem for Ukraine and many opportunities are being lost. In particular, the political risk insurance, loan guarantee and equity investment fund options presented by the US government`s Overseas Private Investment Corporation (OPIC) are not available to Ukraine.
For some years, OPIC has closed its programs for use by Ukraine because of a relatively minor dispute that has dragged on since 1999. OPIC management has made clear its willingness to negotiate a settlement of the existing problem and its desire to open all OPIC resources for Ukraine`s use in the near term future.
A reopened OPIC could result in investment opportunities totaling as much as $500 million dollars in a relatively short time period. The Ukrainian government needs to take the OPIC claim seriously and take initiative to work out a solution now.
The new government should also examine the negative actions taken in regards to the development of the agribusiness sector in recent years.  The excessive controls on commodity exports and the lack of a plan to privatize land are costly.
Ukraine is now on the verge of accession to the WTO, but only after the Rada blockade is lifted and it gets back to legislating will it be possible to pass the necessary approvals.
With WTO membership a reality, we would also have gone a long way toward solving another of Ukraine`s major problems, the interdiction of commodity exports. At a time when the world needs even greater and more dependable commodity supplies, Ukraine has the opportunity to fulfill its promise as a major supplier of feed and food grains and oilseeds.
However, for Ukraine to gain the needed markets, the government must remove itself as a barrier to the free flow of commodities. This is only possible if the government recognizes that it needs to fill its reserve requirements like a normal customer and refrain from politically motivated
interdictions of exports as a blunt tool that is ruinous to Ukraine`s reputation as a reliable supplier.
The government and parliament must also cooperate in order to bring the laws governing the National Bank of Ukraine (NBU) into the 21st century. The NBU`s current bureaucratic procedures are incredibly cumbersome. For example, a company cannot even effect a short-term loan with its own funds to an internal division without NBU involvement.
These and many other requirements and hangovers from the Soviet period make financial transactions in Ukraine immensely more difficult than is good for the country or the companies doing business here.
Ukrainians rejoiced when almost a year ago, it was announced that Ukraine and Poland would jointly host UEFA EURO 2012, one of the world`s greatest sporting events. It is impossible to overestimate the possibilities that this event could bring for both countries, not least of which would be combined infrastructural improvements exceeding $50 billion.
However, now almost a year later, the prospect that UEFA could reassign EURO 2012 to one of a number of countries actively seeking to snatch it away is very real.
Unless all elements of the administration, government and parliament soon coalesce around an agreed plan and move forward aggressively, UEFA EURO 2012 is likely to be moved elsewhere, an outcome that all would deeply regret.
The USUBC believes the new COI can make an immensely positive contribution to Ukraine`s economic future.
We look forward to working with Prime Minister Tymoshenko, First Prime Minister Turchynov, Vice Prime Minister Nemyria, and Economics Minister Danylyshyn and other government officials, and our friends and colleagues at the American Chamber of Commerce and the European Business Association to make the COI all it can be.
OP-ED: By E.Morgan Williams,
Kyiv Post, Kyiv, Ukraine, Thursday, Mar 06 2008
----------------------------------------------------------------------------------------------
NOTE: E. Morgan Williams serves as president of the U.S.Ukraine  Business Council (USUBC) and as the director of government relations  in Washington for SigmaBleyzer. He serves as a member of the new Council of Investors (COI)  in Ukraine representing the U.S.-Ukraine Business Council (USUBC).
If you see a spelling error on our site, select it and press Ctrl+Enter