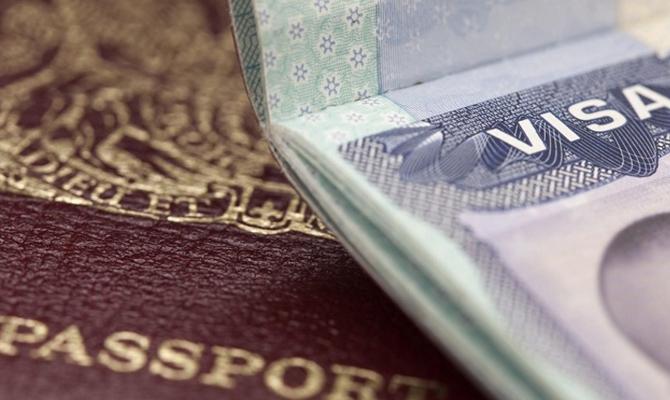 Closed Ukraine. What is wrong with obtaining Ukrainian long-term visas
09:00, 16 August 2019
10 min.
6682
Poor organization of the application process, many hours of wait, discrimination, an inexhaustible list of documents to justify the purpose and conditions of the trip, and cases of corruption ... British, American and Ukrainian experts talk about problems with obtaining a Ukrainian type D visa.
Six months ago, the Cabinet of Ministers simplified the procedure for obtaining a long-term visa for foreigners who enter Ukraine without a visa. A long-term visa ("D") allows staying in our territory for 90 days, as well as obtaining a temporary residence permit on the basis of, for example, a work permit.
The rules simplified by the government mean that now, if necessary, foreigners can apply for a "D" visa at the Department of Consular Services of the Ministry of Foreign Affairs right here, in Ukraine. Prior to this, long-term Ukrainian visas could only be obtained at our foreign diplomatic institutions.
Ihor Samokhodsky, an analyst with the IT and Telecom sector of the independent BRDO structure, recalls how the old rules annoyed, first of all, employees of international organizations, such as the UN: "Such institutions do not have an informal compensation mechanism for obtaining a visa for employees, so employees paid for such trips from their own pockets." According to him, in this regard, residents of distant states often applied for visas in Poland, the European country closest to us.
Officially, the new rules were introduced on June 26 this year. However, unfortunately, according to Samokhodsky, they still do not work.
The words of the analyst in practice are confirmed by a U.S. citizen Joel Wasserman, who was issued his latest long-term Ukrainian visa "D" a few weeks ago in Krakow. "It was not much worse than the bureaucracy that Ukrainians have to deal with," the man jokes.
Joel is 27 years old, he has been coming to Ukraine for several years as a volunteer – he teaches English with free city courses for Kyiv residents set up by the Kyiv City State Administration. He paid $182 for a D-10 visa (volunteer activity). "To come to Ukraine, an American does not need a visa. But to obtain a temporary residence permit it is necessary. It would be easier if I could apply for a visa in Ukraine," Wasserman admits.
Kateryna Tymchenko, lawyer and managing partner at Laudis Law Firm, applied to the Department of Consular Services of the Ministry of Foreign Affairs on the second day after the new rules came into force. She was interested in the opportunity to apply for a long-term visa for her client, an IT specialist from Germany. "But they heard about it for the first time, they were surprised and could not understand what kind of visa we needed," recalls Tymchenko.
To find out the reasons for such state of affairs, the lawyer sent an official inquiry. She kindly shared the answer of the Ministry of Foreign Affairs with UNIAN. Thus, the Foreign Ministry reports that, as of June 27, the Department of Consular Services of the Ministry of Foreign Affairs cannot implement the new rules in practice: "During the analysis of the approved changes, the Ministry of Foreign Affairs revealed a number of conflicting norms, including contradictions between the existing and introduced norms, which leads to the ambiguity of their interpretation and makes impossible the practical implementation of the changes."
It is also reported that the ministry developed and sent for consideration to the competent authorities a draft of another resolution that would allow to regulate visa procedures. This project, for example, provides for the issuance of long-term visas to foreigners from visa-free countries in electronic form.
Regarding the implementation of simplified procedures for obtaining a "D" visa, UNIAN sent an inquiry to the Ministry of Foreign Affairs on August 9. We have not received an answer yet.
Bureaucratic trap for foreigners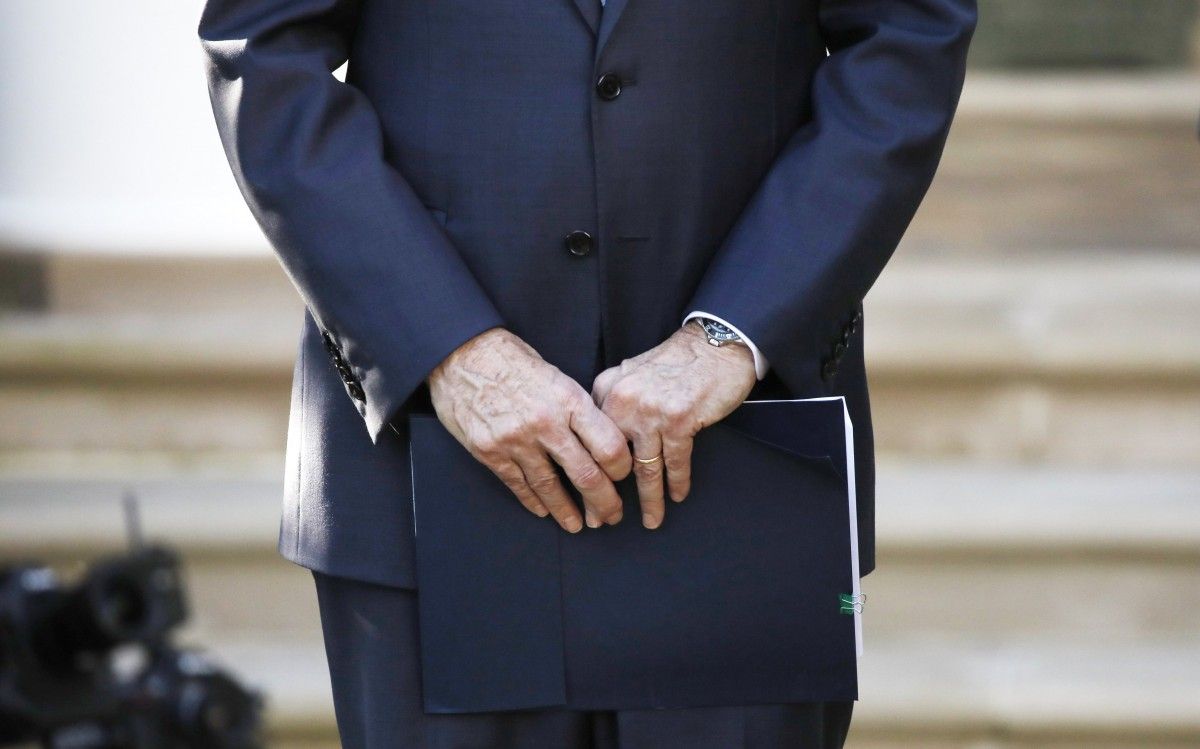 REUTERS
When the Cabinet of Ministers adopted the new rules, it was emphasized that this procedure for obtaining a "D" visa would improve the business climate of Ukraine and increase attractiveness for highly skilled workers from European countries or the United States. And, having scanned posts and comments in different communities on social networks, we can conclude that there are enough problems in visa procedures. Moreover, the difficulties are typical.
Foreigners admit that they lack clear information. It is not completely clear what documents, when and in what sequence are needed. Many write that "without the Ukrainian language you will be lost." Plus, poor organization of the application process, many hours of waiting, discrimination by employees of visa institutions, an inexhaustible list of documents to justify the purpose and conditions of the trip, and cases of corruption.
To save time and nerve cells, while getting a long-term visa or applying for a temporary residence permit in Ukraine, foreign citizens actively use the services of lawyers.
"My lawyer took care of the paperwork. The visa process was incredibly smooth for me. I was very surprised," an American citizen, Aaron, who received a long-term visa last summer, has told UNIAN. He applied for a visa at the Ukrainian Embassy in Washington. It cost about $180.
"I know that others are faced with real problems with obtaining a visa and a residence permit in Ukraine. But I was lucky – my lawyer simplified the process as much as possible," admits Rachel, also a U.S. citizen.
For the first time, she obtained a long-term visa to our country in December 2017 at the Ukrainian Consulate in New York. Then it cost a little more than a hundred dollars. By profession, Rachel is an editor of technical texts and a teacher of English. In Ukraine, she is engaged in the latter: the woman is an active teacher-volunteer with the previously mentioned English language courses for the population set up by the capital's authorities.
A thirty-year-old British citizen, journalist and editor of KyivPost Jack Lorenson tells of how happily he has been living in Ukraine for almost three years. Overshadowing his stay here is only the process of obtaining a long-term visa, tax registration number, and a temporary residence permit. "This is time consuming due to bureaucracy, very expensive, and generally a headache," he admits.
He obtained his latest Ukrainian visa in March of this year. Like all the previous ones, it was at the Ukrainian Embassy in London. It was a long-term visa for 90 days, necessary to obtain a temporary residence permit on the basis of a work permit.
The journalist tells how he came to the embassy with a full package of documents, including job invitations, letters, bank statements, medical certificates, and insurance documents: "The smile left my face when I found out the cost of the visa."
To date, a British journalist who seeks to work in Ukraine has to pay $802 for a three-month D-11 visa (work as a correspondent or representative of foreign media). Urgent visa processing will cost about twice as much.
"Some of my American colleagues call this sum 'robbery in broad daylight'. They pay a little more than $100 for a D-11 visa," says Lorenson.
Having obtained a visa, the journalist has the right to apply for a temporary residence permit. According to Lorenson, in recent years it has become easier to do. For example, with the state enterprise "Document". But since it is still difficult to understand the legislative and procedural nuances without knowledge of the Ukrainian language, foreigners also mostly turn to lawyers or to the relevant agencies for obtaining a temporary residence permit.
Lorenson notes that the most difficult thing is to get a work permit and get a tax registration number. In addition, it is almost impossible for foreigners to independently find a landlord who would be allowed to officially register them on the basis of a certificate of temporary residence permit. "Often landlords refuse to register foreigners, so you need to again turn to lawyers for help," he emphasizes.
According to Ukrainian law, a foreigner is required to register their place of residence in Ukraine within thirty days after arriving at a new place. It is understood that registration should provide an opportunity to conduct banking operations and renew a residence permit. "I will tell you from my experience that I could not open a bank account in Ukraine. Then KyivPost helped me do this at Credit Agricole Bank. It seems that many Ukrainian banks simply do not want to open accounts for foreigners. It's very difficult for a foreigner, even with a tax registration," laments Lorenson.
"Ukraine needs to attract foreign experts, businessmen and journalists, but the current immigration system openly prevents this. The time has come to revise, modernize and simplify all these processes as much as possible. To make them as cheap as possible by removing the burden of documents by going digital and creating opportunities to do it online," says the Brit.
Ukraine too expensive, even for Brits
Lorenson notes that the owners of British passports pay the most in visa fees today but also recognizes that both countries need to improve bilateral relations. Not only Ukraine, but also Britain.
Tariff rates of the consular fee, taking into account the principle of reciprocity, are indeed the highest for the Brits. For a visa "D-7" and "D-10" (participation in the activities of branches, departments, representative offices and other structural cells of public (non-governmental) organizations of foreign countries; cultural, educational, scientific, sports, and volunteer activities) they need to pay a little more than $300. For "D-13" (training) it's about $450. Mixed Ukrainian-British families find themselves in the most difficult financial situation.
A British citizen who wants to come to Ukraine to be here with their family must pay for a visa several times more than, say, a British journalist. In 2019, the cost of such a D-14 visa (family reunion based on marriage) is $2,002.
The wife of a British citizen, Ukrainian Julia Bosher, personally faced the painful problem of family migration between Ukraine and the UK. The woman recalls how in 2013, when they only applied for a D type family visa for her British husband, they had to pay about $1,300 (which corresponded to the size of the British visa fee for Ukrainians at that time). The young couple went into debt, from which they could not get out for many months. "A few months ago, we had to pay again, $2,002 so that my husband could live with me in my country. That's because for some time we lived abroad, and he lost the right to renew a temporary residence permit," she says.
Bosher believes that a visa fee of more than $2,000 discriminates her as a citizen of Ukraine. "We have to pay a huge amount to reunite with the family. At the same time, citizens of Ukraine, who are married to representatives of many other nationalities, pay only $65 for the same type of visa," she complains.
In fairness, it is worth noting that Ukraine set such a high fee in response to similar standards set in Britain. Since 2010, the UK government has almost doubled the visa fee for migrants, including family migrants. For example, now a Ukrainian who is a spouse of a citizen or permanent resident of the United Kingdom must pay a little more than 1,500 pounds (about $1,800) to obtain a visa to stay with their significant other in the UK. Plus, 1,000 pounds (approximately $1,200) to use the healthcare system. Plus, every two and a half years, spouses must renew their visas with about the same high fees until the time a Ukrainian citizen's stay in the UK reaches five years. "The UK government does not hide that it makes good money on family migrants," admits Bosher.
Thus, mixed families find themselves in the most difficult situation wherever they wish to settle – in the UK or in Ukraine – they still have to pay a fee that is too high for many.
Migrant or investor?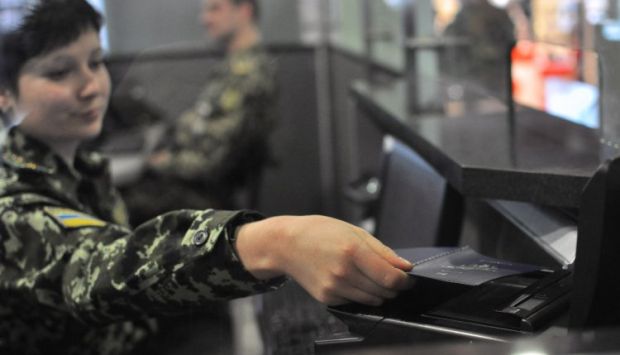 Photo from UNIAN
Anna Romanova, ex-deputy, an expert in tourism, believes that Ukraine, in principle, remains one of the most closed countries in the world. Citizens of more than 120 countries need visas to enter Ukraine, including citizens of much richer countries than Ukraine – Australia, New Zealand, Saudi Arabia, Bahrain, and China.
Moreover, even the availability of a visa does not insure the tourist against entry denial by border guards and unreasonable interrogations at the airport. Romanova recalls how the respectable owners of India clinics were detained for twenty hours: "The reason is very blurred – they could not explain the purpose of the visit. But how can a foreigner explain the purpose of the visit at the border if most Ukrainian border guards do not speak English?"
The expert notes that she recently spoke with a representative of a travel company in Saudi Arabia. He was allowed to enter Ukraine, while the process for rest of company owners was delayed for an indefinite period of time: "Their trip, of course, never took place. They wanted to bring groups of tourists to Ukraine. And now they associate Ukraine with negativity and corruption. Moreover, all the Saudis, who were not allowed to visit us, have Schengen and British visas open."
Romanova complains that such stories happen almost every day. The internet is full of stories about how someone demands a bribe at the Ukrainian consulate or gives a phone number of some Ukrainian company to make a fake invitation. "Of course, serious foreigners do not agree to this. Ukraine is losing millions of dollars in potential investments and tourism money," she emphasizes.
Vasyl Cherednichenko, attorney and partner at Expatpro law firm, draws attention to the fact that it is often more difficult for certain categories of foreigners to obtain a visa to Ukraine than to the USA or the European Union. This applies to citizens of countries of migration risk. By the way, in 2017 the list of these countries was slightly reduced – the new document listed 70 of them (there used to be 86). Countries such as Bhutan, Indonesia, Thailand, the Philippines, Jamaica are excluded, but the Russian Federation has been added to the lists, with which, however, the visa regime has not been established.
According to Cherednichenko, citizens of countries of migration risk are issued a visa to Ukraine only after receiving special approval from the Security Service of Ukraine and according to the results of the interview. As a rule, the relevant procedures last quite a long time, they are often artificially delayed, and visa denials are frequent. Therefore, citizens of these countries often have no opportunity to develop their potential business in Ukraine.
"As an example, I will cite the following case: an investor, a citizen of India, who lived in Qatar, founded a business in Ukraine and, having permission to work as director of his own company in Ukraine, was refused a D type visa. That is, he cannot come to Ukraine, obtain a residence permit and develop his business," says the lawyer.
Another significant case concerned a potential investor, a citizen of Madagascar. He intended to obtain a visa to Ukraine for a probe visit in order to assess the investment climate. He was denied. "Despite the fact that he provided a certificate from the bank confirming he had EUR 200,000 in deposit," the lawyer emphasizes. "And Thailand issued a five-year visa to this citizen. So now he lives there, investing in the development of this country, not Ukraine," adds Cherednichenko.
There are positive changes, but they are insufficient
In turn, analysts of Europe without Barriers NGO note that in recent years (starting from 2014-2015) several major positive changes have occurred in the visa policy of Ukraine. It's the introduction of e-visas, the opening of a large number of new visa centers, permission to conduct online interviews, reducing the time for obtaining visas (ten working days for regular visas and five working days for urgent visas).
"Video interviews and the opening of visa centers are especially important for countries of migration risk, whose citizens must be interviewed at the consulate to obtain a visa. Previously, they had to travel to another country if they didn't have a Ukrainian consulate," explains Pavlo Kravchuk, an analyst with the organization. However, despite a number of positive changes, questions remain regarding their implementation.
Over the past six months, Europe without Barriers has conducted a survey among foreigners who have experience in obtaining Ukraine visas, as well as representatives of the expert community and the Ukrainian diplomatic corps. They received many negative reviews about the operation of the e-visa system, which has no technical or consulting support, an attached personal account, or even a system of messages about the application status.
"That is, a foreigner submits an online application and gets no feedback, they don't even know whether they were granted their visa or not, they can't check this, can't reach the consulate, and there is no separate system or support line for e-visas," says Kravchuk.
Ukraine began issuing e-visas in April last year. Today they are issued to citizens from 52 countries. From January to June 2019, more than 20,000 e-visas were handed out. Most of them are issued to citizens of China, Australia and Saudi Arabia for tourism purposes, business trips, and private visits. Europe without Barriers is convinced it is necessary to introduce full support for the e-visa system and consider introducing short-term visa-free travel for citizens of certain countries. For example, in Belarus there is a five-day "visa-free" regime for citizens of 80 countries who arrive in the Minsk National Airport.
"Another good move toward simplifying the entry of foreigners could be the recognition by Ukraine of existing Schengen visas as the basis for the entry of third-country nationals into Ukraine. Georgia and Serbia have already introduced such a policy, as far as I know, they have no issues arising from this," sums up Kravchuk.
In general, experts agree Ukraine needs to keep moving toward harmonizing its visa policy with that of the European Union. After all, demonstrating our desire to see the civilized world open to us, we should not remain a closed country.
Iryna Shevchenko
If you see a spelling error on our site, select it and press Ctrl+Enter