Former POW, sailor Andriy Eyder wounded in Kerch Strait incident: "There were a few seconds when life was supposed to flash before my eyes. Shells were flying. Tracers in the air and their reflection – on sea surface"
17:50, 09.09.2019
2 min.
28007
Interview
The youngest of Ukrainian prisoners of war, Andriy Eyder, 20, who returned home on Saturday, told UNIAN about the November naval battle where he was wounded, the level of prison health care in Russia, and how he had to help a Ukrainian interpreter in court.
Andriy, together with his crew and other sailors, is now in the Military Hospital in Kyiv. The sailors say that their physicals will last a few more days, then they will return home. Eider may stay longer: he was injured in the Russian attack near the Kerch Strait, and doctors just started his medical examination.
How are you? Is the wound bothering you?
I get tired quickly when I walk or stand up for a long time. I have to sit down. Then it's hard to get up. They say that some kind of nerve was hit by the shrapnel, but they still haven't done an x-ray. Our doctors have not told me anything about the injury.
Andriy Eider and his father / Photo from UNIAN
How strong is the pain?
How can I explain?... As I sit down, it feels like my knee is twisting in the wrong direction. I've been having this dull pain with varying intervals, but I'm dealing with it.
What are your impressions of the Russian prison doctors?
I was in the Kerch city hospital, then in Matrosskaya Tishina. And from those doctors' work I have a bitter aftertaste. Look, the pre-trial detention center is designed the way that it has bars in the corridor. To get to patients, they need to open them. Russian prison doctors would grab the locks, the bars, and then get into my wounds without putting on any gloves, not caring about sterility.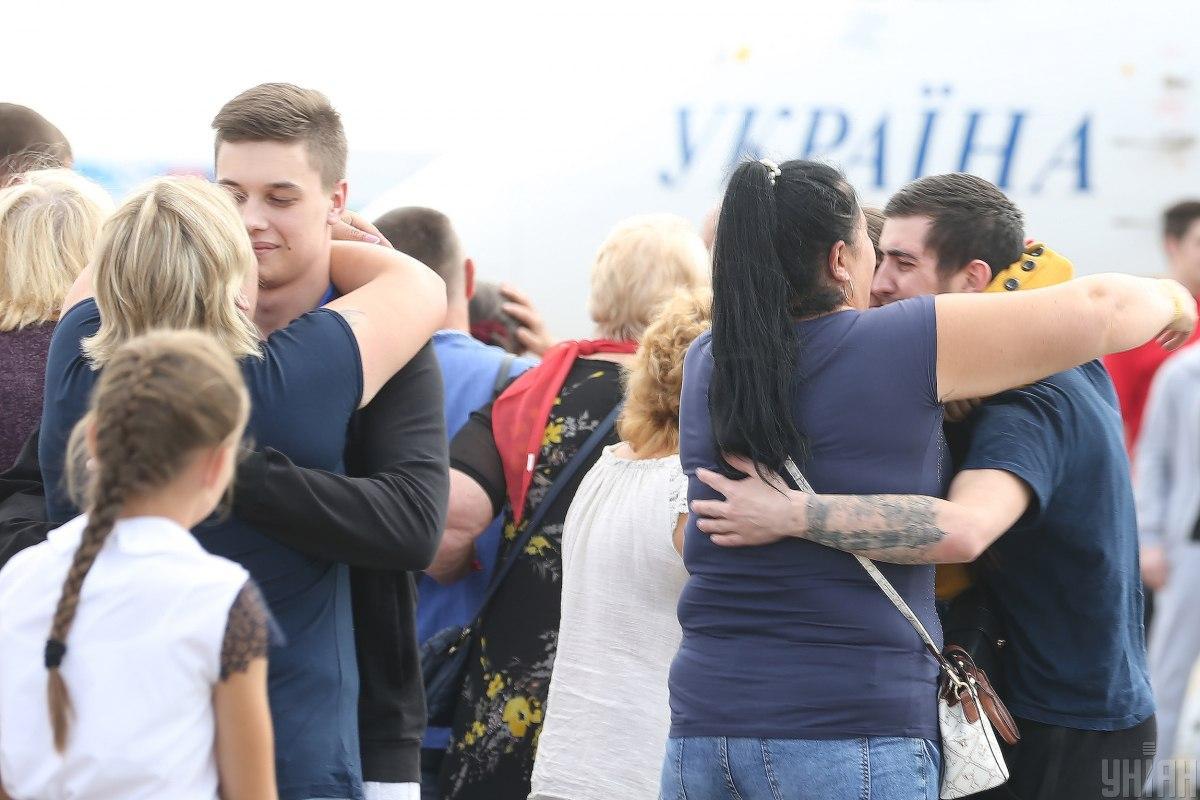 Photo from UNIAN
Can you tell us about what happened near the Kerch Strait? How scary was it?
There were a few seconds when life was supposed to flash before my eyes. But then I was thinking not about what would happen to me, but about my family: "How will they feel if ..." There was a roar, the loud sound of engines. Shells were flying. Tracers in the air and  their reflection – on sea surface. Then, a clap, a blow, and I just passed out. I woke up briefly, and lost consciousness again. I finally woke up when I was already with the doctors. They provided first aid on the Rusian warship, gave me some water.
What was the most difficult thing during your time in jail, during court hearings?
The most difficult thing was to see people I knew. I had this lump in my throat. But going to court hearings was actually a joy as it was an opportunity to see my crew, other sailors.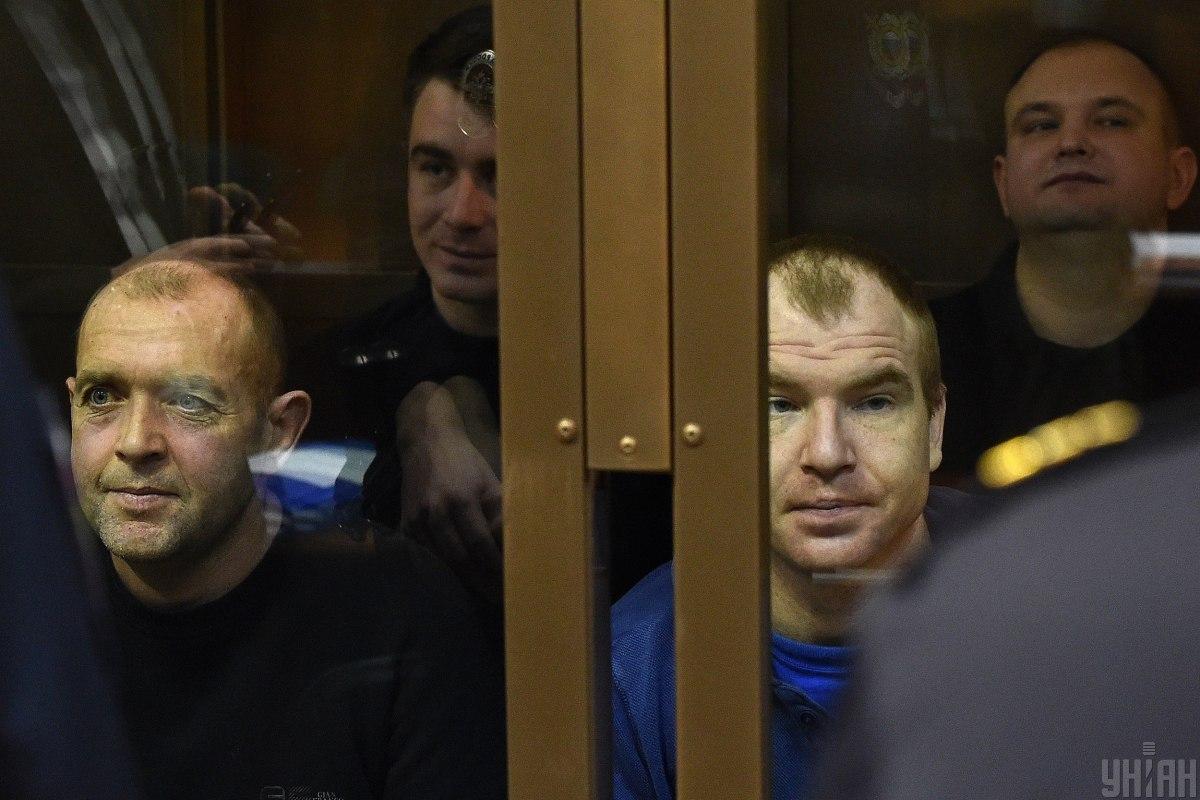 Photo from UNIAN
Reports said some sailors demanded an interpreter. Did you have one?
I also had one from the very start. But his command of Ukrainian language made me have to correct him all the time. What kind of an interpreter is this? I turned him down.
What was it like to hear the charges pressed against you?
They were so absurd that I wanted to shave half my head and go to a court hearing with a sheet of paper saying: "My hair style is just like my charges." The lawyer talked me out of it.
Vlad Abramov