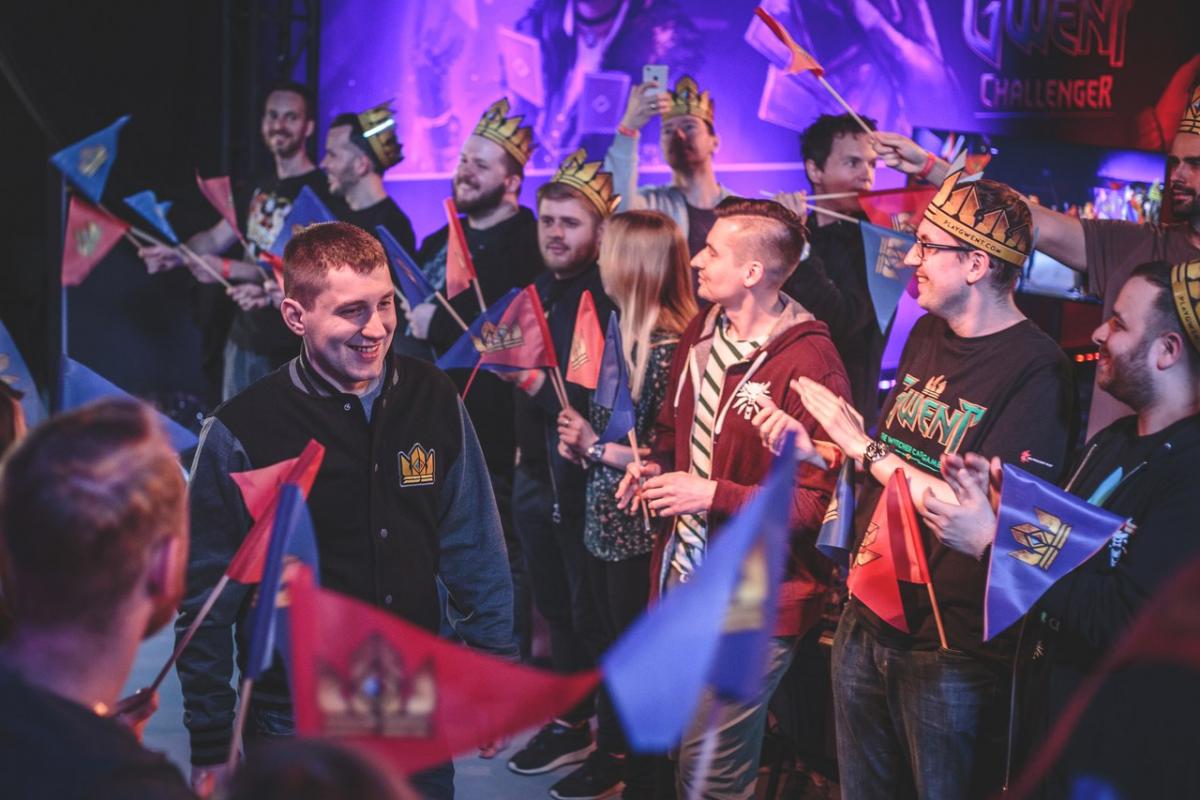 Unfair game: A professional gamer from Ukraine tells of conspiracy in e-sports, litigation with game developers and lie detector tests
16:25, 16 November 2019
13 min.
1310
Interview
The recent release on iOS of a card game called Gwent was overshadowed by rumors about a scandal with a Ukrainian professional gamer ProNEO3001, who this summer was suspended from tournaments for 12 months. UNIAN spoke with the gamer and found out about his allegations against the manager responsible for eSports, the future lawsuit against the developers, and lie detector tests.
E-sports is a team or individual type of competition based on video games, recognized in many countries as a regular sport, along with chess or boxing. The industry's turnover amounts to hundreds of millions of dollars, and professional gamers in major championships in Dota 2 or LoL become millionaires. Experts predict that by 2020 the e-sports market will grow to $1.5 billion. This also applies to Ukraine. Our country is far from the underdogs in e-sports – we host such championships as The Kyiv Major in Dota 2 with a prize fund of $3 million, while our NaVi team are globally acclaimed.
But, as it happens in ordinary sports, when the stakes are high and the game is big, intrigues, frauds and, as a result, scandals inevitably begin. This spring, one of the most high-profile cyber scandals in the world unfolded involving our compatriot – Ukrainian professional Gwent player Oleksandr Shpak (nick ProNEO3001). The developers of the game, the CD Projekt Red company, without showing any evidence accused ProNEO3001 of fraud and suspended him from all tournaments for a year, thus depriving him of the opportunity to participate in the largest e-sports championship in the history of the game – Gwent World Masters – with a prize pool of $250,000.
Now, the player who has been building his career in e-sports for three years is left with nothing and is forced to sue the developers of the game – in a real, not a game, court.
What is Gwent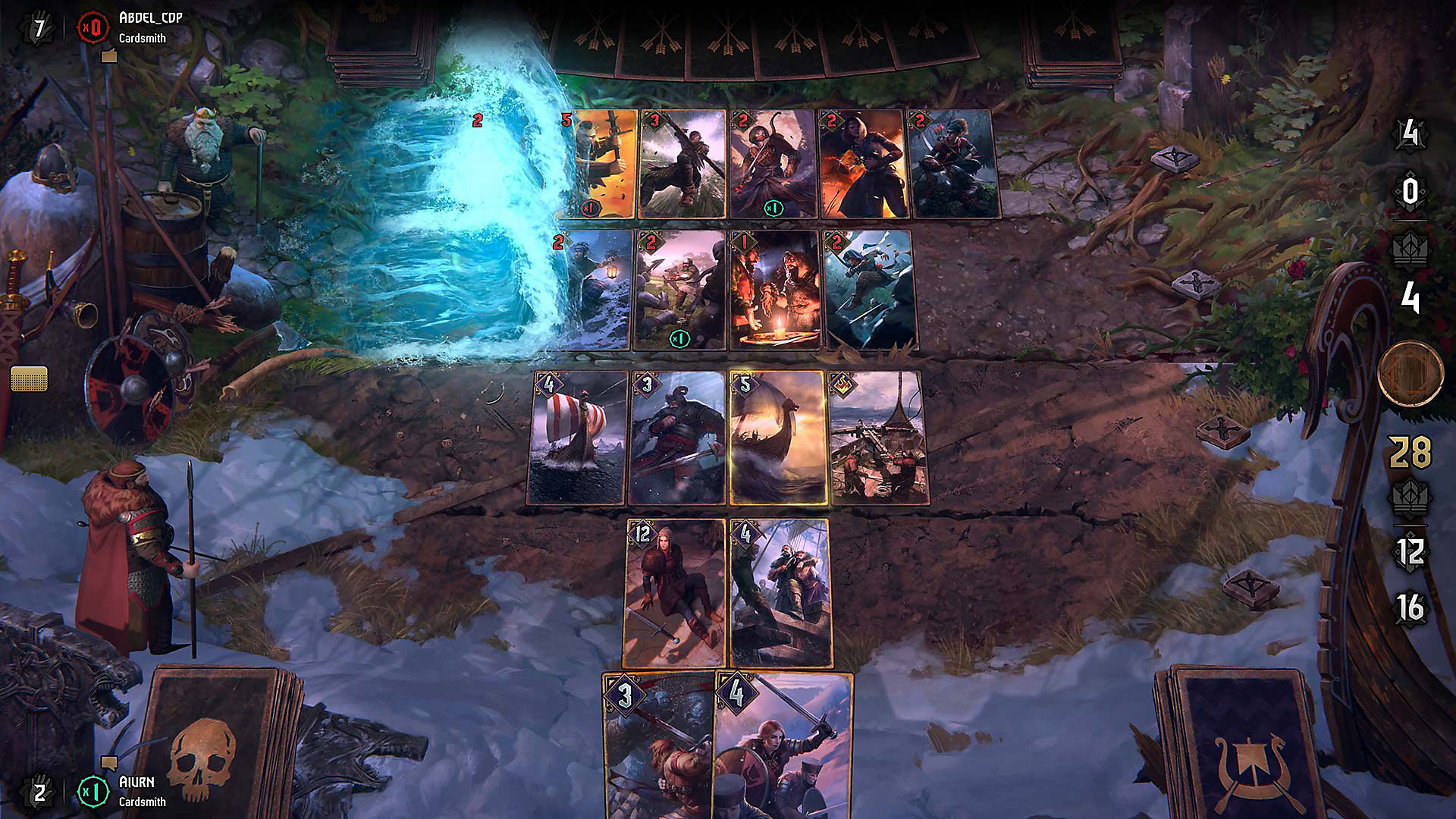 playstation.com
Gwent is an online card game based on the Witcher universe, which appeared back in 2016. Then the so-called CBT started – closed beta testing of the game. Soon, in early 2017, Gwent entered the stage of open beta testing, and the game received a competitive mode, as well as Pro Ladder – a separate mode for professional players. You could become one without leaving your home. The gamer needed to rise in the competitive game mode (Ladder) to the highest level, that is, the 21st rank, after which he got into Pro Ladder (a separate competitive mode for players who want to get into a commercial tournament). In this format, the game was not much different from the usual competitive mode, except for one important nuance – people who, at the end of the season, took the first places in the ranking, would travel to Poland for the official Gwent tournament with cash prizes.
Gwent in e-sports

masters.playgwent.com
Official Gwent tournaments are divided into several stages: Gwent Open, Gwent Challenger, and the largest one – Gwent Masters, with a declared prize pool of $250,000.
The developers, CDPR, had no experience in holding such events. Actually, just as in creating a competitive online game. The tournaments themselves were also affected by the lack of an observer mode, which is necessary for high-quality video broadcasting of virtual competitions. It got to the point that for the first time in championship broadcasts, developers had to embed a video with the cards of the second player in the main video of the game. It looked, to put it mildly, disgusting. But the entertainment drawbacks of CDPR were compensated by the scenery of the locations where the competitions were held.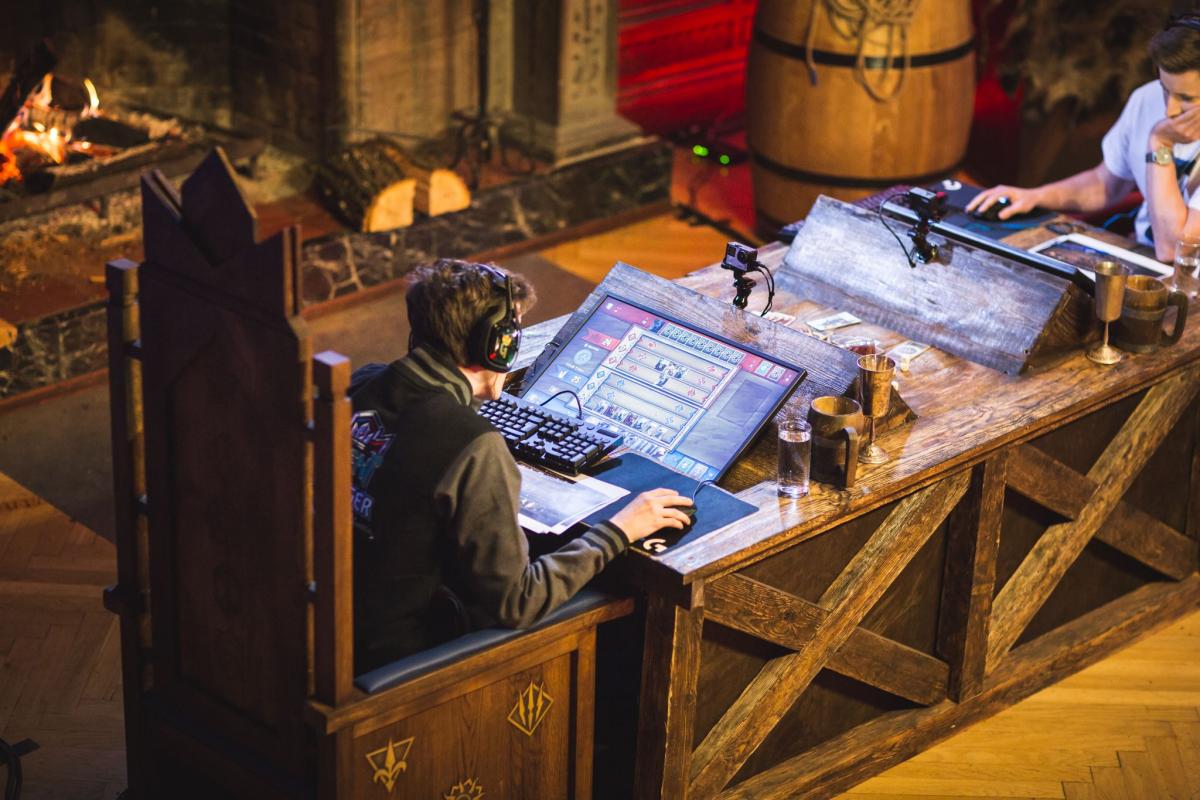 twingalaxies.com
In February 2019, at the SXSW Gaming Award conference in Austin, Texas, Gwent was nominated for the Most Promising New Game for e-sports. But it lost this title to Fortnite. In general, Gwent wasn't the top game in e-sports, judging by its popularity, and in comparison with colossi such as KS: GO, Dota 2 and LoL, it looked like an amateur competition at a local game club.
But all these little things did not greatly disturb the fans of the game. They could cheer for e-sportsmen, discuss their moves on the forums, and tried to collect the same decks as pro-players and defeat opponents online, feeling like real grandmasters. And here the fans began to have their favorites. As in real sports, in the virtual world people strive to cheer for their fellow countrymen. For Ukrainians, the pro-player from Mykolayiv, Oleksandr Shpak aka ProNEO3001 became such an idol.

zen.yandex.ru
He first appeared in the fourth Gwent Open championship, where he did not get past the quarter-finals, but already in the fifth Gwent Open Oleksandr became a semi-finalist, and in the sixth he reached the final. And even though he lost 2: 3 to the German player, Kolemoen, the "Mykolayiv chosen one" was the first and only player from all over the post-Soviet space who could make serious competition to Western e-sportsmen.
In total, ProNEO3001 earned $12,650. The amount might seem insignificant, but looming ahead were the Gwent Challenger and the coveted Gwent Masters. However, this was not destined to happen. In the spring of 2019, a real scandal flared up around Oleksandr.
Big competition in a small game
In the May rating season, the fate of the last slot for the main tournament was decided – that Gwent Masters with a prize pool of $250,000. Only for getting into this championship the player is guaranteed to receive $10,000.
The main confrontation unfolded between two e-sportsmen: Ukrainian ProNEO3001 and Austrian GamekingAT. The Austrian held the first position for a long time, but on the last day the Ukrainian managed to outrun him. As a result, it was Oleksandr who finished the season on the first line of the Pro-Ladder ranking.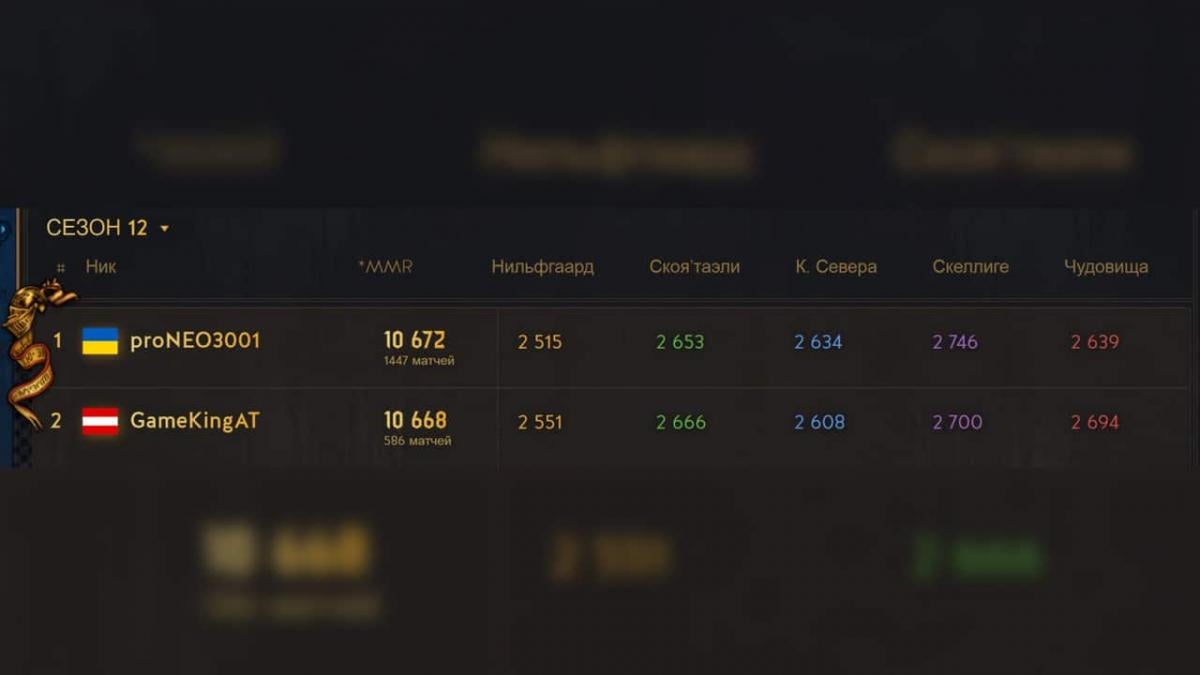 playgwent.com
As soon as it became clear that the Ukrainian gamer was going to Gwent Masters, he was immediately bombarded with accusations of win-trading (match fixing) and the use of a game bug. According to the allegation, including by pro-players GamekingAT, Freddybabes and Alessio1996, Oleksandr used a flaw in the game, simply saying, a bug, that allowed him to reduce losing matches to a draw, and also held match-fixing games where players surrendered to him, thereby promoting his ranking.
Freddybabes released a video with his investigation
The situation quickly became tense when a British pro-player Freddybabes called Oleksandr a scumbag, not forgetting to suggest that poor Ukrainian players are ready to go for any deception for the sake of money. A video was presented in which by the end of the match Oleksandr used a bug that reduced the game to a draw. On Reddit, gamers began to call to bring our countryman to justice, and the developers intervened. They said they are investigating the situation with the use of bugs and win trading, and will make their decision.
What CDProjektRED decided
According to the developers, they found "convincing evidence" that ProNEO3001 "used the bug to lead unfavorable matches into a draw" and "got the donated games in order to improve his ranking." For some reason, they didn't present the discovered evidence. They simply decided to remove Oleksandr Shpak from the official Gwent tournaments for a whole year and block his account in the game for three months.
Here's how Flake, the official commentator for Gwent tournaments, reacted to this decision on his Twitter account: "Farewell, clown."
Twitter.com
Reaction
Many players, and especially in the CIS community, asked a reasonable question: "Why was the evidence not presented?" Indeed, if you publicly accuse a professional player of unfair game, you must publicly provide evidence of his violations. But CDPR decided not to comment on this situation anymore – hoping to wait out the storm. And they almost succeeded. But recently, Oleksandr again made some noise. He stated that he intended to defend his honor and dignity in a Polish court. At the same time, he published a video on which a polygraph (lie detector) test is being held, and also provided evidence that the e-sports manager from CD Projekt RED may conspire with the very same pro players who launched the bullying campaign against him.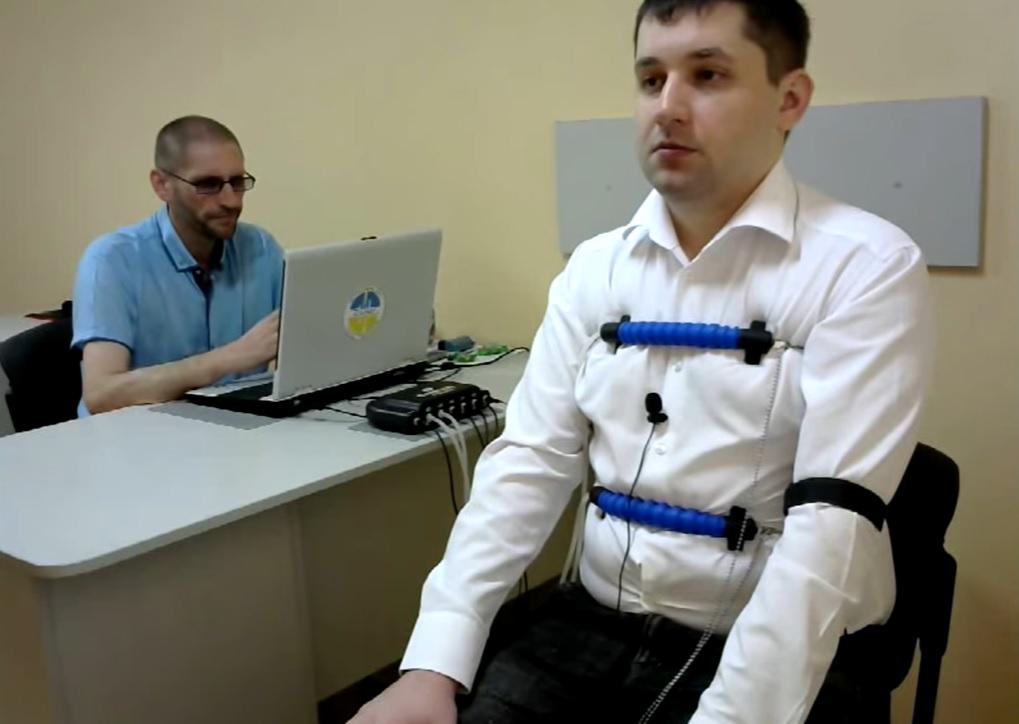 pstar
To understand the situation, UNIAN talked to proNEO3001, Oleksandr Shpak.
Tell me how you started playing Gwent?
I learned about Gwent when I was still playing The Witcher 3, originally it was a "game within a game." Then, after some time, I received a letter about closed beta testing. It said Gwent would become a separate game. I became interested and waited for the key to come to me. So, we can say that as soon as Gwent came out – still at the stage of closed testing – I immediately started playing it. It was October 2016.
When did you want to play Gwent professionally?
It seemed to me that everything would develop here immediately as in Dota 2, that is, there will be closed testing and at the same stage they will make the tournament, as was the first The International. In fact, already back then, at the end of 2016 – the beginning of 2017, I started thinking about Gwent tournaments. I remember that at that time I sent a letter to the developers, where I wrote that I want to get to the Gwent tournament and that they notify me about it. I did not want to miss such an event. Then there were no official announcements that championships would be held on Gwent. The game itself did not even have a pro-ladder. There was only an ordinary ladder.
Have you received feedback from CDPR?
Yes, they said: "wait for the official news."
Then ProLadder appeared. Do you think this e-sports Championships system works well?
Frankly, I do not like the current system. Previously, the ranking season lasted two months – it was still normal. But then the season was reduced to a month and it got worse. Because when selection takes place every month, it is very difficult. Because in such a system it is impossible to play a small number of games well, you need to play a lot. In addition, the current system is designed so that only the first three players in the ranking top will go to tournaments. That is, it's those players who won the first three places in one season and those players who won the first three places in the second season – the qualifier goes through two seasons. And the remaining players who took fourth, fifth, sixth places are likely to not go anywhere. An exception will be if one of the players takes first place in two consecutive seasons.
But still you were able to break into the professional scene. How did you get to your first tournament?
At my first tournament I went through qualifiers. They took the 100 best players from Europe and the 100 best players from the USA. And in these qualifiers I took first place. The qualifiers themselves took place online, they were conducted by ESL.
What were your feelings when you arrived at the tournament?
It was cool. First impressions were super. Of course, when you start to travel a lot, it starts to become boring.
In other disciplines, for example, in KS: GO there is a coach, a manager, and a team. In Gwent, it turns out that the player combines these positions, right?
Yes. There are, of course, some teams that sign players. For example, at one time, the American e-sports organization coL (compLexity) created a Gwent line-up, and Superjj and Merchant players got there.
When I received your first money for the game, did you get the idea that you can do this constantly?
Tournaments are awesome, but today you win and tomorrow you don't. No matter how much money I make, I don't think it somehow influenced me. The problem is that, faced with bullying and a subsequent ban, I realized that the players have no protection. They disqualified me without providing any evidence. And I could just bury all three years of my game.
zen.yandex.ru
Let's talk about the May season. At the end of this season, you won the Top-1, but soon received a ban for three months and was suspended from tournaments for a year, right?
Yes.
How much time per day did you spend on Gwent that season?
At the beginning of the month, I played a lot, in the middle there was a recession. By the end of the month I began to play a lot again. I even dropped correspondence with GameKingAT. Then there were 3-4 days before the end of the season and he got ahead of me, big time. And I already thought it was impossible to catch up with him. But I felt the support of the community, so I could not give up and played to the finish. As a result, I won the Top-1.
When did the charges begin to pour on you?
As soon as I won, they started blaming me for everything. While the season lasted, no one accused me of anything. And then Adzikov, FreddyBabes, GamekingAT (pro-players in Gwent) wrote complaints to me that I had been match-fixing, that I used a bug. And that's all, the noise has risen, a critical mass of negativity has accumulated and they have blocked me. I tried to stream to show how I play. I tried to contact the developers, but the real evidence did not matter. The noise and the bullying matter. And to reassure the community, the studio decided to ban me. Had there been real evidence, they would have at least confronted me and presented it to the whole community. They would have avoided the distrust and hype on the part of our community. But they never did.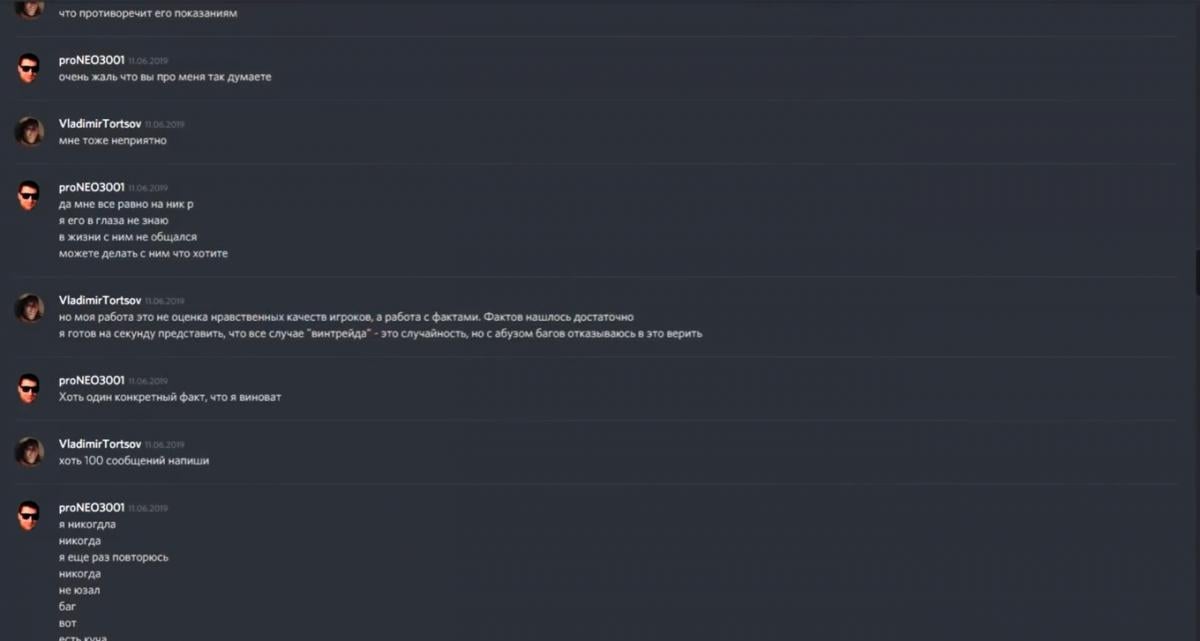 discord
One of the main accusations was the use, as CDPR put it, of a "known bug". Explain how this bug worked.
I can only judge from the words of those who told me. I personally have never used this bug and I can't say with absolute surety that I know how it works. Therefore, I can proceed from the words of Freddy (Freddybabes) and Alessio (Alessio1996). Roughly speaking, it was necessary to wait until the wick, activate an unused order and then a bug comes into play, and the game issues a "draw".
I wonder where did Freddy and Alessio get such information? I didn't know exactly how this bug worked, in my circle no one knew this, but they directly knew for sure.
At that time, three videos appeared in which you allegedly use this bug. Who posted these videos?
Alessio edited the video and posted it. In this video that was shown, I sat and wrote down the cards the opponent had.
Another accusation was that players, in particular Nik_r, surrendered to you so that you could advance faster in the ranking. Was this charge justified?
This is a lie. The problem is that I have correspondence from May 21-22, where I wrote to CDPR that people give up in games they play with me. And I asked what should I do with this? Moreover, I wrote at the same time that the developers asked the players not to surrender to me. They replied: "if you do not ask anyone to give up, then there's no problem." And then at the end of the month the developers themselves accused me of conspiring with Nik_r.
Player Nikita Rykov, Nik_r, recorded a video where he explains why he surrendered to ProNEO3001
The situation with Nik_r reached the player, and he even recorded a video where he explained why he gave up...
Yes, but regarding the fact that other gamers surrendered to me, developers wrote the following: "We talked with some players and they get confused in their testimonies. Therefore, we believe that you are to blame." I do not understand how this is possible. They didn't even want to listen to me! Well, that's simple. There is a point about contractual games – they could say that they have correspondence in which I asked certain players to surrender to me. They show this correspondence, then there are no questions. But they never did because there is no such correspondence. And meanwhile, I'm still being accused of match-fixing. If there is nothing to show, why blame?
After the developers said they would investigate you, did they contact you?
At some point, I wrote to Tortsov whether I need to worry about bullying. He said, "No. Everyone needs to calm down and not succumb to provocations." That's all. And then they banned me.
Since you mentioned Vladimir Tortsov, tell me who he is and how he is related to Gwent?
Tortsov is an e-sports manager from CD Projekt RED.
As far as I understand, now you have suspicions that Tortsov may lobby the interests of those same players who in May turned against you?
Look, GameKingAT was a mediocre player for the first seasons, while the battle was going on at the Gwent Open, he did not take first places like me. He did not even get into the Top 10. And here for three or four consecutive seasons he takes Top-1. And we are told that there is nothing suspicious about this. At the same time, when asked to open the statistics of his games, GameKingAT refused. Which is very strange. And in the light of what has been revealed to me, it is very likely that the e-sports management in CDPR either supports these players or turns a blind eye to their dishonest actions.
They even published their conference in Discord (a messenger for gamers, - Ed.) with their fixed games, and the developers did not react in any way. A few weeks have passed.
And everything is clear there. There is correspondence, there are confessions of Adzikov (a Polish e-sportsman), who says: "Yes, we had fixed games."
Explain the story of Discord and match-fixing.
They had a conference at Discord, where there were pro-players who asked each other to surrender or play a draw. That is, 80% of those who wrote this way were professional and semi-professional players. And in the same conference was Tortsov.
Could you get into this conference too?
No. You could go there only by invitation. I would probably never get there. At that time I did not know English well and would not even understand what they wrote there. Now my English is better.
How then did you find out about this conference?
Information was leaked to me. I will not say who did it. This conference was shown to me for some time, and I found there under 50 cases of match fixing throughout a very short period of several months. Adzikov wrote in his message that their match-fixing lasted seven months. It turns out that there were hundreds of fixes! And what can we talk about here?! So much time has passed, but CDPR has not reacted to this and none of these players have been banned.
discord
Let's make it clear. Players Freddybabes, GameKingAT, Adzikov and others had a general chat in Discord, where they asked each other to play a draw or to surrender. And in the same chat was the manager responsible for e-sports at Gwent, Vladimir Tortsov, who surely saw what was happening. And these same people, in the end, accused you of what they themselves were doing. So it turns out?
Yes. This is just bullying. There is a fixing conference, the existence of which is recognized by the e-sports manager and a professional player. There is a specific period that Adzhikov spoke of – from December 2017 to June 2018, when match fixing was being carried out. And no reaction from the developers. At the same time, tonnes of criticism rained down on me on streams and on Reddit. But Adzikov, who has now confessed of match-fixing, is being defended on Reddit. Although, in a good way, everyone who was in this fixing conference deserves a ban.

reddit.com
I understand that CDPR does not want to listen to any arguments. And in order to at least somehow prove your innocence, you decided to go through a polygraph (lie detector). Where did this happen?
It was in Mykolayiv. I came to a polygraph examiner, said that I want to go through a polygraph test to prove my innocence. I had 10-12 questions, of which he chose two: "Did I participate in match-fixing?" and "Did I use bugs?" And he expanded these two questions to another 150 questions to ask me from all sides on this topic. The polygraph showed that I'm not lying. And that I did not participate in match-fixing and did not use bugs in the game.
After that, you said that you want to sue CDPR...
No, after that I sent a letter and the results of a polygraph test to CDPR. It's just that they have written in the user agreement that in case of any litigation, you must first contact them. I did.
In fact, you sent a letter and the results of a polygraph to Tortsov, the person you suspect of conspiring with other e-sportsmen?
The results of the polygraph were sent to Tortsov. And I also wrote a legal letter with a claim to CDPR. But I did not have then this correspondence with their fixing. I only found out about it last month.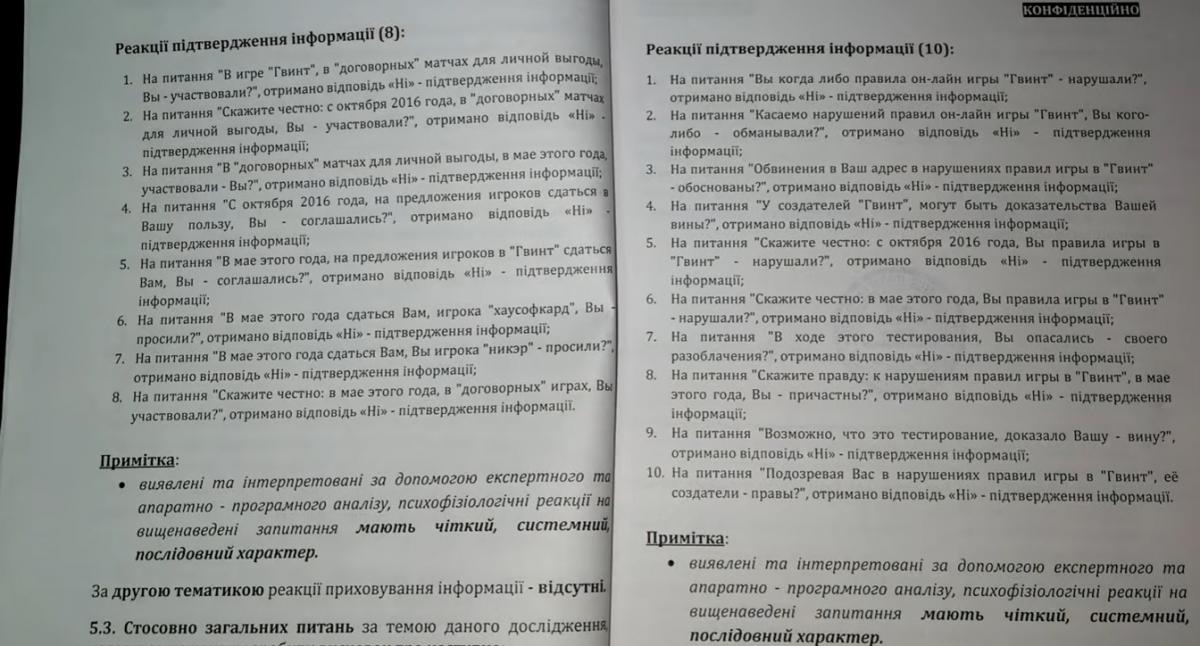 Snapshot
What was the complaint in the letter to CDPR lawyers?
The essence of the claim was that they remove information from the official site that I was a violator. They said that my evidence, that is, the results of the polygraph, is not enough for them to remove this information from the site.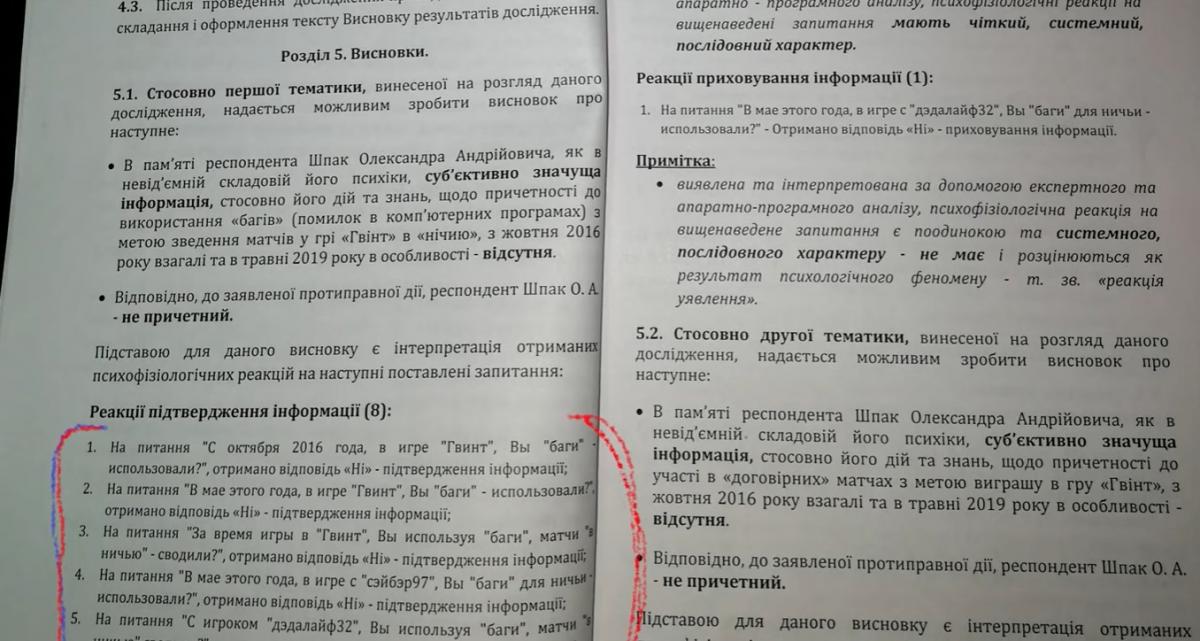 Snapshot
What is your next step? Will you sue?
My lawyers and I will sue in Warsaw. The only thing is not yet clear whether they will accept or not accept this case for consideration. Well, such situations did not happen before.
Will there be a libel case?
On the protection of honor and dignity. They accused me, wrote on their website to the whole world that I was a violator. Moreover, no evidence was provided even to me.
Why is this whole story with the court necessary? Do you just want to protect your name or restore your reputation as a pro player to participate in tournaments for other games?
Of course, I want both. But we will see how it goes. It's hard to make predictions now, I don't know how everything will develop in court. But be that as it may, I will still play games – if not as an e-sportsman, then just like an ordinary player. Because I like it.
Any thoughts on which game to play now?
There is an idea to switch to a card game from the creators of LoL, Legends of Runeterra.
The most obvious option… Was there any thought of moving to Hearthstone, a card game based on the Warcraft universe?
I played Hearthstone, some 16,000 games. I took the legend, but did not participate in tournaments, because I didn't want to. I just played. But HS has too much randomness and I didn't like situations where you don't have a couple of important cards and you are simply destroyed in the first few moves and you can't do anything about it.
Are there any ideas to make money on streams?
I stream. But I am not a very sociable person. I come in to play, and I want to play for fun. Streaming my play means entertaining people, communicating, maintaining a dialogue, responding to something.
When I played Gwent, I would have streams for several hours, where I would be just silent, and only some 200 people would watch. And I understand that I'm not the streamer that people are interested in.
Are you playing Gwent now?
After I was banned in May, I no longer play Gwent.
Serhiy Korshunov
If you see a spelling error on our site, select it and press Ctrl+Enter