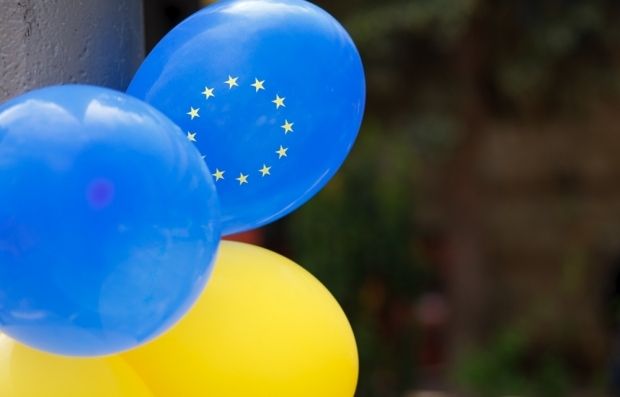 Dependencies of Independent
17:39, 26 August 2015
6 min.
226
24 years
In a global world, any state is dependent on other countries, one way or another. Ukraine is no exception. However, some of our dependencies are critical; therefore the government's task is to reduce them.
Continuing the series of articles dedicated to Ukraine's Independence Day, UNIAN summarized our most critical external dependencies, of which the authorities must be aware. 
Major geopolitical players have always influenced the Ukrainian politics to some extent. Ex-president Leonid Kuchma was able to maneuver "between the droplets" - continuing to build close cooperation with Russia on the one hand, and on the other hand stating that "Ukraine is not Russia." In turn, Viktor Yushchenko, another ex-president of Ukraine, just gave up on Ukraine leaving it to become Russia's satellite – at the same time declaring commitment to the Western values.
Having destroyed his political reputation in the West, Viktor Yanukovych also failed to build a closer relationship with Ukaine's eastern neighbor. Even today, living in Russia, the fugitive ex-president of Ukraine is seen there more as an outcast. Meanwhile, it will take time and effort to clean up the mess of the previous "partnership" of Yanukovych and Putin.
Russian annexation of Ukrainian Crimea and further warmongering in Donbas were the last straw in building warm and friendly relations with our "brotherly" country.
Read alsoHeroes of independent stateToday, Germany, France (as key representatives of collective Europe) and the U.S. have a huge impact on decision-making in Kyiv. Today, the West is closely monitoring the activities of the current Ukrainian authorities and the progress of Ukraine's reforms.  It is also a party to negotiations with the Russian Federation in resolving the Ukrainian-Russian crises (not only military, but also the energy issues). While trying to speed up the cessation of hostilities in the east of Ukraine, the West pushes the Kyiv authorities to implement policies which are actually not always favorable to Ukraine.
Gas "needle"
One of the key issues of the Ukrainian-Russian gas relations is Ukraine's dependence on Russia. Despite the conclusions of experts that domestic production could cover 80% of the country's needs, this issue was never a top priority of the authorities.
Only in 2013, Ukraine has started to purchase gas in Europe. Reverse gas flow was organized from Slovakia and Hungary under contracts with the German RWE.
REUTERS
To date, Ukraine has opened three major reverse gas flow routes - via Poland, Hungary and Slovakia, with the latter being a priority route. Ukraine plans to negotiate opening another, Romanian, route. However, it's not about changing the source of gas, it's only about changing providers. After all, in most cases - it is Gazprom's gas that major European energy companies resell to Ukraine, but for the price more acceptable than that of Gazprom.
So, the only positive result Ukraine has managed to achieve is transparent reverse gas supplies. Still, they do not relieve our dependence on Russia. Government clearly has work to do.
Energy dependence
Due to the military conflict in the east of the country provoked by Russian aggression we control only 35 of the 95 coal mines across Donbas, while the rest are located in the temporarily occupied areas. At the same time, none of mines under government control specialize in the anthracite coal. This causes lack of fuel, as half of Ukrainian thermal power plants (7 of 14) use only anthracite coals.
REUTERS
As a result, in 2014, Ukraine has started to import coal. There came some rather notorious supplies from South Africa and also from Russia(!) To date, the government is working on the issue of getting from Donbas as much coal as possible. But the imports from South Africa and Kazakhstan are also being considered.
The situation with electricity is also interesting. About 50% of Ukraine-produced electricity is generated by nuclear power plants (NPPs), the rest is produced by thermal power plants (TPPs) that burn natural gas and coal, as well as by hydroelectric power plants and "green" energy. The lack of gas and stoppage of 80% of mines, directly linked to Russian aggression, led to a shortage of energy resources and electricity, as a consequence.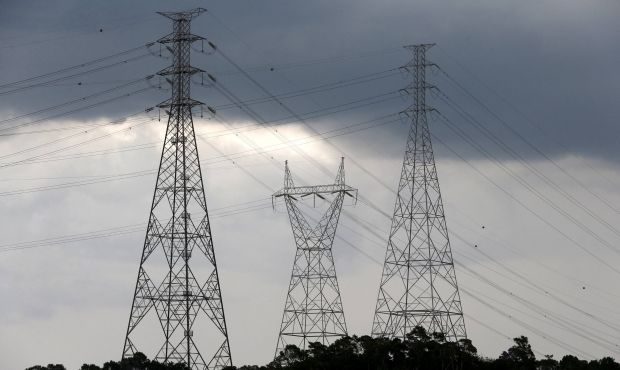 REUTERS
As a result, Ukraine is forced at times to import electricity from Russia (actually it is just a nodal transfer of electricity from the Russian power grid, synchronized with the Ukrainian grid).
Thus, despite the intensification of the European integration process and the loud slogans to reduce energy dependence on Russia, hostilities in the east and the inability to secure coal supplies lead to an even greater dependence on Russia.
Read alsoFor future generations: 10 iconic structures across the new UkraineTo avoid this, investment in nuclear power and hydropower plants is needed, as well as in the alternative energy sources. The authorities should also organize systemic work on energy efficiency.
Russian nuclear fuel for Ukrainian NPPs
Russia also remains the main supplier of fuel for Ukrainian nuclear reactors. An alternative is the fuel produced by Westinghouse, a US-Japanese company.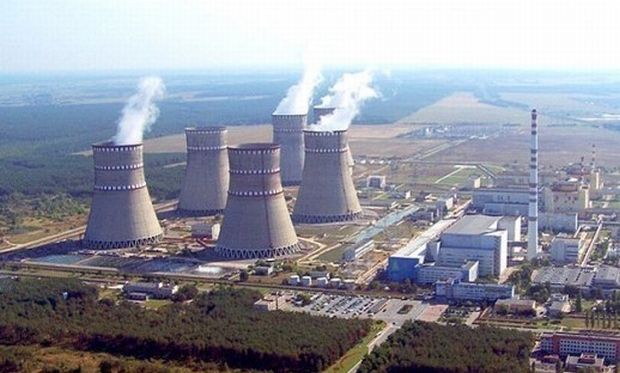 All Ukrainian NPPs operate on Russian fuel / voltv.com.ua
Yuzhnoukrainska NPP has successfully completed loading the Westinghouse-produced upgraded fuel into its third power unit. And only by 2018 will Energoatom be able to fully load the unit with Westinghouse fuel. Obviously, totally switching our nuclear industry to an alternative fuel is a future prospect. Therefore, to protect ourselves from the risks associated with the Russian supplies in the coming years, this issue must be worked through tirelessly, today.
Critical imports
Despite efforts to diversify the flows of imports and exports, Ukraine continues to depend on other countries, including the long-term partner – Russia. To date, we have managed to reduce the export of goods to Russia by 59.4%, and imports – by 65%. However, it is still impossible to completely refuse cooperation with the aggressor state. While losing the Russian market, our country is still not doing enough to develop other markets, including in the EU.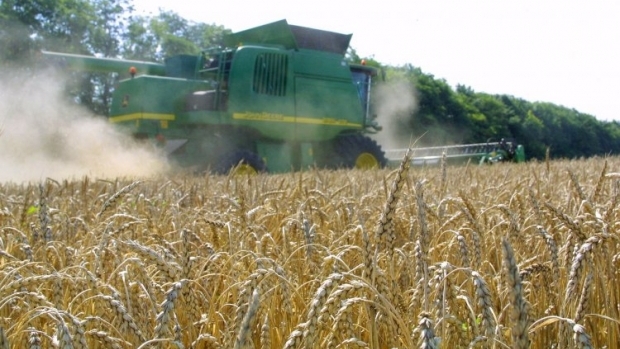 Being an agricultural exporter, Ukraine imports machinery and fertilizers from Russia / Photo from UNIAN
Having vast fertile lands and being a major exporter of agricultural products, Ukraine imports seeds, plant protection products, fertilizers and agricultural machinery. In 2015, Ukraine bought nitrogen fertilizers worth $83 million (77% of imports) from Russian Federation. At the same time, plant protection products are mainly purchased in France, Germany and China. We also buy agricultural machinery in Germany, USA, France and Belgium.
It is obvious that the state must attend to the program of reducing these critical dependencies. We do have capacities for production of agricultural machinery, and plants for the production of fertilizers.
External debt and structure of the banking system
Ukraine's financial system is also dependent on external donors. It's no secret that Ukraine (as well as many other states) lives in debt and continues to take new loans in order to also repay previous loans.
According to the Ministry of Finance, as of June 1, 2015 (the last official statistics), debts to foreign creditors comprise 64.3% of public and publicly guaranteed debt ($43.519 billion). At the same time, 46% ($20.012 billion) of external debt accounts for eurobonds. Curiously, their holder was changed several times, and the Ministry of Finance does not monitor the changes.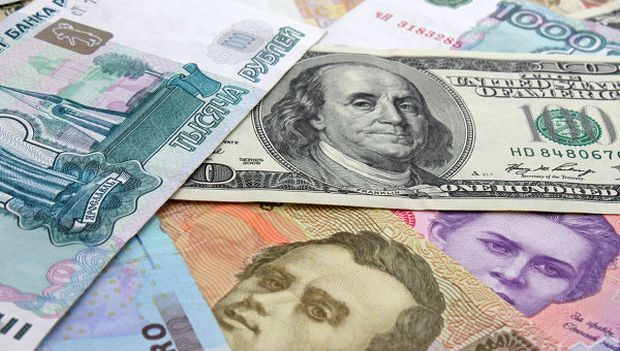 The financial system of Ukraine is too dependent on external donors / © Fotolia / romantiche
During the process of restructuring negotiations, it became known that $8 billion is in the hands of Franklin Templeton, American investment fund. Another $ 3 billion is owned by the Russian Federation (eurobonds issued under Putin's loan to Yanukovych in 2013).
The debts to the IMF amount to 22.8% of the external debt, which is $9.916 billion. Another 17.1% ($7.439 billion) of foreign debt – is loans of the European institutions, including the International Bank for Reconstruction and Development, European Bank for Reconstruction and Development and the European Investment Bank.
To date, Ukraine continues to negotiate debt restructuring with the ad hoc creditors' committee. Judging by the number of rounds of these talks, their results are not that good.
Ukraine can hardly be called independent in terms of the capital of the banking system. According to the National Bank of Ukraine, on July 1, 2015 assets of the banking system (loans, investments in Central Bank, etc.) to European banks account for UAH 216.123 billion. This represents 17.3% of total assets of banks in Ukraine. The largest of them: the Austrian Raiffeisen Bank Aval, the Italian Ukrsotsbank, the French UkrSibBank and Hungarian OTP Bank.
Then there are Russian banks, including Prominvestbank, Sberbank of Russia, Alfa-Bank and VTB, which accounted for UAH 193.055 billion, or 15.5% of total assets. The US share is much smaller: less than 1%, or UAH 11.036 billion.
Mind games
The religious factor is also very important. To date, the largest religious organization in Ukraine in terms of the number of parishes (more than 12,500) is the clergy is the Ukrainian Orthodox Church of the Moscow Patriarchate. Despite the fact that the UOC-MP has the status of a self-governing body and the rights to broad autonomy, it is still subordinated to the Russian Orthodox Church.
In addition, Ukraine is in the religious dependence on Russia / Photo from UNIAN
An important aspect of the impact on the minds of the Ukrainians is cinematography, which Russia has long used as a leverage to promote its propaganda. Until recently, Ukraine remained its biggest consumer. However, in June 2015 in Ukraine began to get rid of this dependence. A law was adopted prohibiting the display of all movies and TV series, produced in Russia after January 1, 2014. A total of 376 Russian movies and TV series have been blacklisted.
UNIAN
If you see a spelling error on our site, select it and press Ctrl+Enter