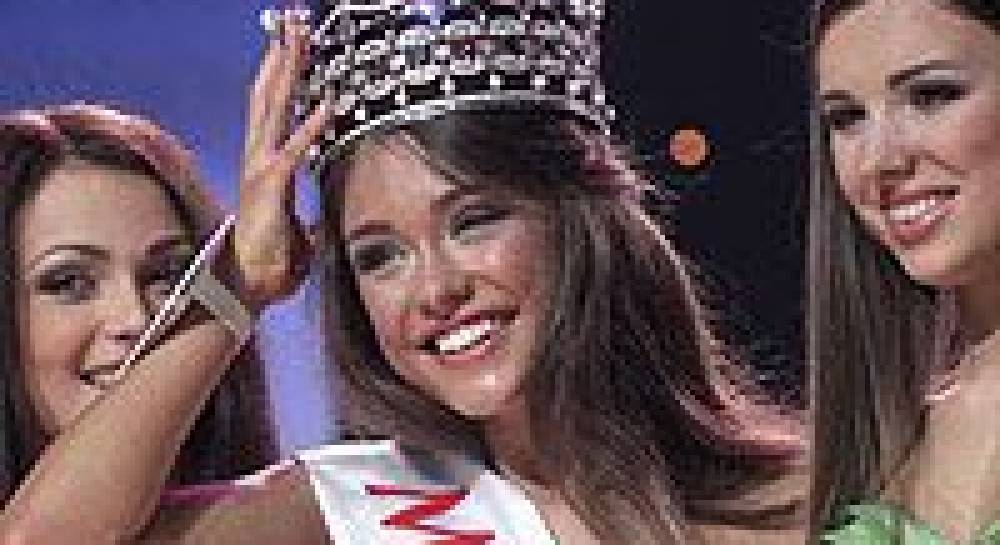 "Miss Ukraine" contest: somebody has beauty, somebody has uncle
I still cannot understand, why they always invite "stars" from Russia to judge Ukrainian girls? Why the contest was presented in two languages? Did they choose not only Miss Ukraine, but also somebody else?.. A report from the beauty contest with photos
Miss Ukraine-2008 was crowned in Ukraine Palace in Kyiv on April 23.
The action was late for hour and a half, organizers looked busy and were constantly repeating: "There are no seats for press"… Moscow "stars" of a very average quality were insolent in their manners, trying to make it clear for Kyiv journalists that they are exremely cool. Probably, somebody would interview them, if he knew their names…
Before the beginning of the performance, deputy Kyiv Mayor Vitaliy Zhuravskiy appeared in the aisles. Mass media have been writing for a long time that his niece Iryna Zhuravska would win the contest.
Mr.Zhuravskiy even did not try to hide his confidence in the victory of his niece.
- I came to support my niece,  - the deputy Mayor shared his feelings with UNIAN. – I guess she will win. She has all objective data to win: she is 18, she has been working as a model for 4 years already, she is not afraid of the stage… Besides, she has been studying choreography for ten years already, she speaks English perfectly. She has passed a long way to this contest, it is already her eighths contest.
The first rows were occupied by officials from the Kyiv City Administration – a so-called "support group" of the future winner. I could never thought that an administrative resource can be applied even for choosing the country's top beauty. Deputy Kyiv Mayor Irena Kilchytska also came to the show…
The jury of "Miss Ukraine-2008" included Olena Franchuk, founder of AntiAIDS Fund, Lilia Kuznetsova, chief of Miss Ukraine national committee, Natasha Korolyova, Russian singer of Ukrainian origin, Miss Ukraine-2007 Ksenia Kuzmenko, Kyiv Mayor's adviser Kazbek Bektursunov, and others.
Kuchma's daughter Olena Franchuk has been actively partying with beauties of not only
of Ukrainian scales, but also of the world one. Last year Mrs.Franchuk chose Miss World-2007, and on Wednesday – Miss Ukraine – 2008.
- Mrs. Olena, what is woman's beauty for you? – I asked her.
- I do not think that my understanding of woman's beauty is somehow original, - answered the wife of Ukrainian tycoon Victor Pinchuk. – But, of course, it implies a beautiful appearance. I cannot formulate more clearly, but there is something else.. Probably, it is also the look, the step, the smile, the manner of speech. All these together produce a harmony of personality.
- Do you think you are beautiful?
She laughs:
- I think I'm charming and attractive. If I want I can charm everybody.
I found Natasha Korolyova in the bar. She was dressed in a short skirt a-la Serdyuchka, which hardly covered her hips.
- Actually, they invited my husband to the jury [Korolyova's husband is a famous Russian stripper], but he could not arrive and sent me, - said Natasha in Russian, with a noticeable Ukrainian accent. – Not everybody can be a standard beauty. One should have some personal achievements, should tempt, - shared Natasha her vision of beauty. – I never thought that I'm beautiful. I never wanted to take part in such contests. I have always been critical of myself.
The hosts of the contest were Ukrainian actor Ostap Stupka and Russian actor Oscar Kuchera. Ostap spoke Ukrainian, Oscar – Russian.
I still cannot understand, why they always invite "stars" from Russia to judge Ukrainian girls? Why the contest was presented in two languages [Russian and Ukrainian]? Did they choose not only Miss Ukraine, but also somebody else?
They say, the most beautiful girls in the world live in Ukraine, but, for some reason, our girls never win at world arenas. Legends are rife about Ukrainian beauty contests, especially those held in provinces.
The contest followed a general procedure: the first tour in short dresses, second – in swimsuits, after that the jury chose semifinalists and eliminated more or less worthy pretenders for the crown. In the third tour, girls appeared in evening dresses.
I should say without any irony that the real beauty, in all senses, in my opinion, was Kyiv resident Oksana Ostrovska, who became the first Vice-Miss of Ukraine. Every time she appeared, the  public greeted her with applauds. To the contrary, when Iryna Zhuravska appeared, her uncle with his colleagues stood up and applauded.
Oksana Ostrovska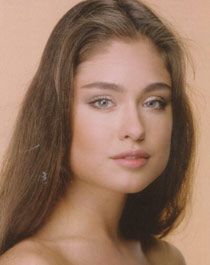 Iryna Zhuravska
I always like to watch the "intellectual part of the contest". When Iryna Zhuravska, who won the contest and became Miss Ukraine-2008, was asked about the most outstanding thing she did in her life, she murmured something unintelligibly. While the answer of the future first Vice-Miss seemed to be symbolic. Asked an absolutely absurd question: "They say that beauty will save the world – so why the world has not been saved as yet?", Oksana ironically said: "We'll see by the results of the today's contest which beauty will save the world".
Should I repeat who won the "tough struggle" at the contest? Well, the uncle loves his niece, what is there so unusual about it? Somebody has a real beauty, somebody has an uncle.
By Ksenya Lesiv
If you see a spelling error on our site, select it and press Ctrl+Enter