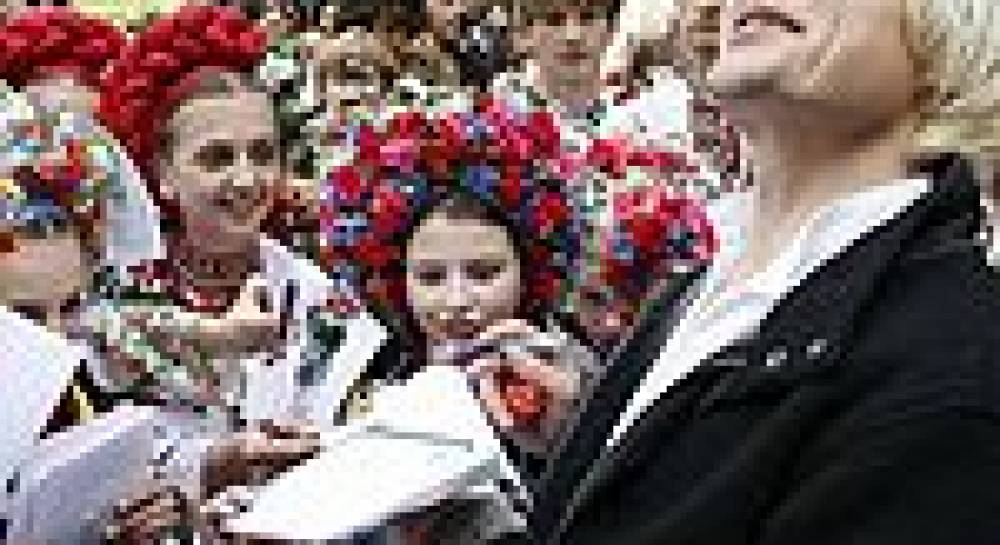 Oleh Skrypka shows traditional Ukrainian glamour (photo-report)
18:15, 06 May 2008
1 min.
2900
People in traditional embroidered shirts from all regions of Ukraine, folk songs, national dishes -  one could see all these at the Vyshyvanka Parade in Kyiv (photos)...
People in vyshyvankas [traditional embroidered shirts] from all regions of Ukraine, folk songs, national dishes, were represented at the Vyshyvanka Parade in Kyiv, organized by Oleh Skrypka, frontman of famous Ukrainian group VV and founder of "Krayina Mriy" ethic festival.
The Vyshyvanka Parade is believed to be an event, forerunning Krayina Mriy festival, which will be held for the fifth time already in Kyiv on June 21-22.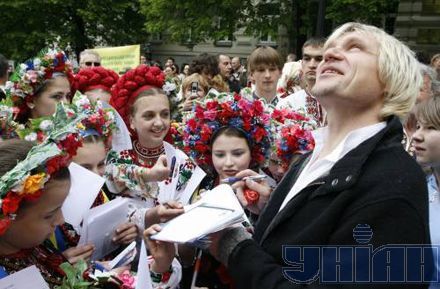 Skrypka gathered people in embroidered shirts at Andriyivskiy Uzviz in Kyiv. The Parade went down the Sahaydachnoho Street to the Kontraktova Square.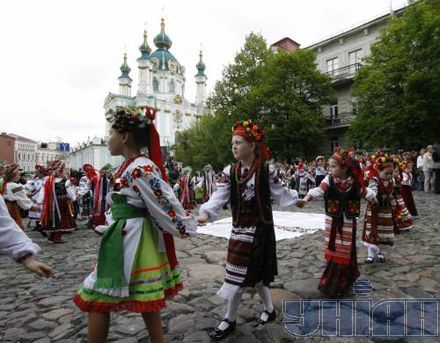 Oleh Skrypka himself was in a white shirt. He says it`s very fashionable now to where shirts with white embroidery. According to him, such shirts were widespread among aristocratic Cossacks.
- Oleh, what did you want to say with the today's measure?
- I guess, there is nothing left to say any more. Everything has been said already, because some ideas are lying on surface… The ideas of the Vyshyvanka Parade and Krayina Mriy are public. I was just a catalyst of these processes. The fact that people came to the parade on their own will, they were not forced to come, as it was in Soviet times, indicates that people want and are ready to celebrate the Week of Vyshyvanka. Such holidays are extremely important even for harmony in heart and psychics.
- I want that the Vyshyvanka Parade become a kind of touristic program, - says Skrypka. - A thing that would entice tourists from Ukraine and abroad.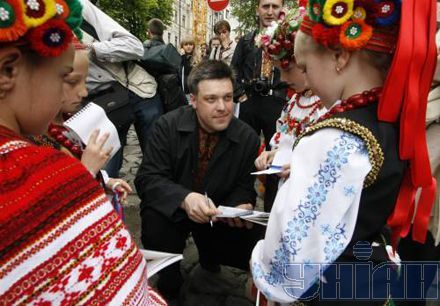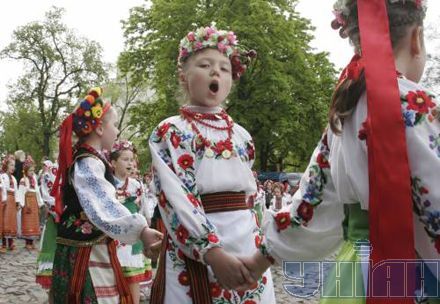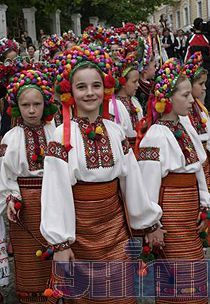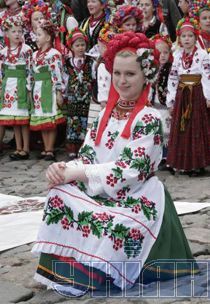 By Ksenia Lesiv
If you see a spelling error on our site, select it and press Ctrl+Enter