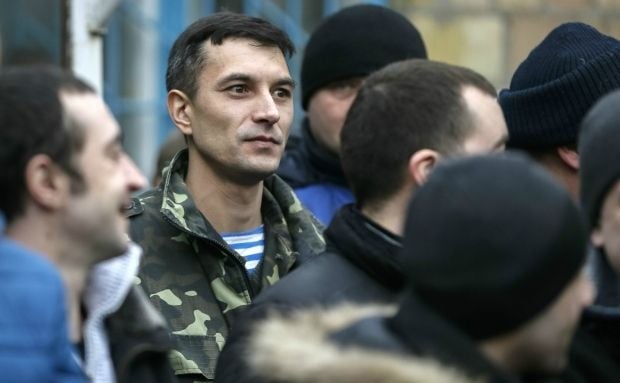 Ukraine's mistakes in military psychology
17:40, 05 October 2015
4 min.
328
Six waves of mobilization force us to address the issue of psychological support of the mobilized and psychological rehabilitation of demobilized troops. However, throughout the Anti-Terrorist Operation, the state has done little in this regard.
The sixth wave of mobilization finished in mid-August. 13,000 conscripts filled the ranks of Ukraine's Armed Forces, which is nearly 50% of a state plan. However, according to eyewitnesses, even this number of conscripts has been drafted with significant violations of the standards of psychological selection. As a consequence, military psychologists are much busier at the front line. Even amid truce, it is becoming increasingly difficult to tackle the problems of alcoholism, drug addiction and mild schizophrenia.
Unfortunately, today's mobilization differs significantly from that of the last year. The first and the second waves saw a large number of volunteers, while today, their number has reduced noticeably, which only adds headache to the military commissariats. Trying to curry favor of their commanders, just like at the times of the Soviet Union, the commissars do not shun violating the standards of military selection, which results in drafting troops unfit for combat.
From a recruiting office to a training center
In recent years, both activists and authorities have talked a lot about psychological rehabilitation of the Ukrainian soldiers after demobilization. Recently, Interior Minister Arsen Avakov police would offer jobs to the veterans as one the forms of rehabilitation. In turn, Colonel Serhiy Chizhevsky, an official from the National Guard's psychology service, has said that that the psychological rehabilitation for the combatants could become mandatory.
However, military psychologists believe that the psychological support should accompany our troops at all stages of their military service.
Serhiy, a psychologist and a fighter from a border guard unit located in the village of Sartany in Donetsk region, told us about his negative experience working as military psychologist.
"When I worked as a psychologist at a recruiting office, I tried to select the conscripts according to NATO standards. I actually filtered out nine out of 10 candidates a day," says Serhiy. "But then my boss confronted me: 'What are you doing? We need people!' and I was forced to write a 'fit for service' notice even for those who had been hitting the bottle for years, or even came to the recruitment office while intoxicated."
Serhiy was also mobilized due to the lack of people. A physician he knew from the recruiting office has told him exactly that, offering him to join the border troops.
The drafting procedure and psychological screening are rather formal today, as the recruiting commissions do not effectively select conscripts fit for combat. This creates a chain reaction of problems at all other levels.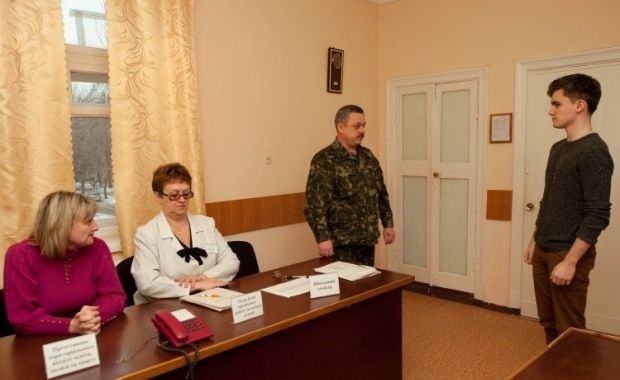 Today, the military commissions do not effectively select conscripts fit for combat / Photo from UNIAN
The soldiers also note that the preparation for deployment is extremely important since the first days of mobilization. "The most important things in the training center I heard from the already demobilized instructors. I do not know if they were actually legally certified trainers, however, their experience was way more important for me than theory, because they have told me what it was like at the front line," says Andriy, another border guard fighter."
In turn, First Lieutenant Drach, a morale officer from the Fourth Tank Battalion of the 72nd Brigade said that at this stage of training it is also important to provide the maximum of information on military profiles assigned to conscripts. "If he's a mechanic, it is necessary to learn how to repair tanks, not to sweep the parade ground or drive a tractor. Then he will quickly join the team and experience less stress," said the officer.
Psychologists on a battlefield
One of the most serious stages of counseling and psychological support of troops is working with them directly at the front line. According to official data, in Ukraine, the number of military psychologists has increased to 200 experts, plus 50 military psychiatrists. However, their professional level remains a serious problem. Sometimes, people with no special education or experience still become military psychologists.
In addition, front line military psychologists, unfortunately, have to deal with the selection, which in fact, must be completed in recruitment offices. Roman Prykhodko, psychologist from the 23rd Battalion of the 56th Brigade tells about his experience.
"Basically, we have been struggling with more inadequate people lately. Recruitment offices send all kinds of conscripts to the front line, so sometimes we meet people, who served time in prison, chronic alcoholics or people with mild schizophrenia. There was this guy recently…... He arrived, loaded a grenade launcher and headed across a village. We were like: 'What do you think you're doing? And he just told us: 'I came to war, so I'll go shoot this thing. And if you touch me, I'll shoot you." It wasn't easy to calm him down. Then we sent him to the hospital," says Roman.
Unfortunately, this case is not unique. According to military psychologists, the number of heavy drinkers among soldiers nears 50%. There are cases when nondrinkers start drinking because of stress.
Psychologists have identified a number of major changes faced by the troops: constant anxiety, exaggerated sense of justice, disappointment, and resentment. These symptoms must be addressed even before the soldiers are demobilized, according to the psychologists, as it will facilitate further rehabilitation.
Comprehensive rehabilitation
Psychological support alone is not enough, even if it is effective at all stages of military service. To reduce the stress of combat action, a package of measures is needed, according to both the psychologists and the soldiers.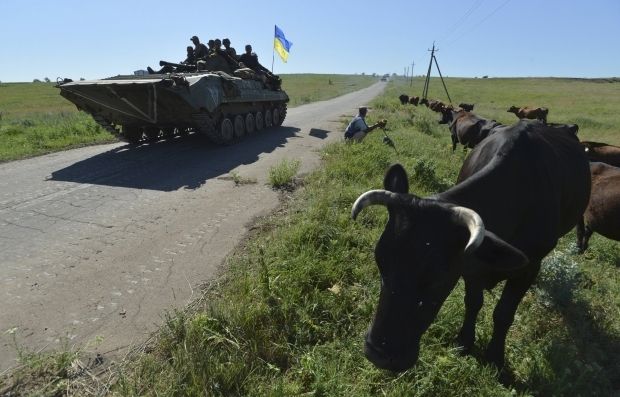 REUTERS
Senior Lieutenant Drach insists on permanent employment as one of the most effective ways to relieve stress. "A clear timetable, no unreasonable free time and constant involvement in fulfilling various tasks allow soldiers to be distracted from their emotions, feel important and irreplaceable," he said.
In addition, the soldiers need to be distracted from the war, in principle: they need to meet with the civilians more often, take up the culture and not forget about their spiritual needs. Oleksandr, who is a chaplain and instructor of tactical medicine from the 56th Brigade, agrees with this. "A cultural program for soldiers, meetings with the civilians at least once a week should be mandatory," says the chaplain. "In general, there should be more events and a various training routine. I would offer a following schedule: five hours of work, training in tactical medicine, topography, psychological training, sports, and live fire drills. Alas, we can't organize it all by ourselves. We must cooperate with the state institutions."
Today, Ukraine has no comprehensive system of the soldiers' counseling and support. The measures taken by the State are non-systematic and situational, and this approach does not allow for complete rehabilitation of demobilized troops. So, today, the State should not only nominally expand the staff of military psychologists and organize one-day training courses for them, but also to work out a comprehensive system of counseling and rehabilitation of soldiers before, during and after the military service at the front line. And most importantly, the State should be actually interested in the efficiency of such system.
Emma Soldatova
If you see a spelling error on our site, select it and press Ctrl+Enter