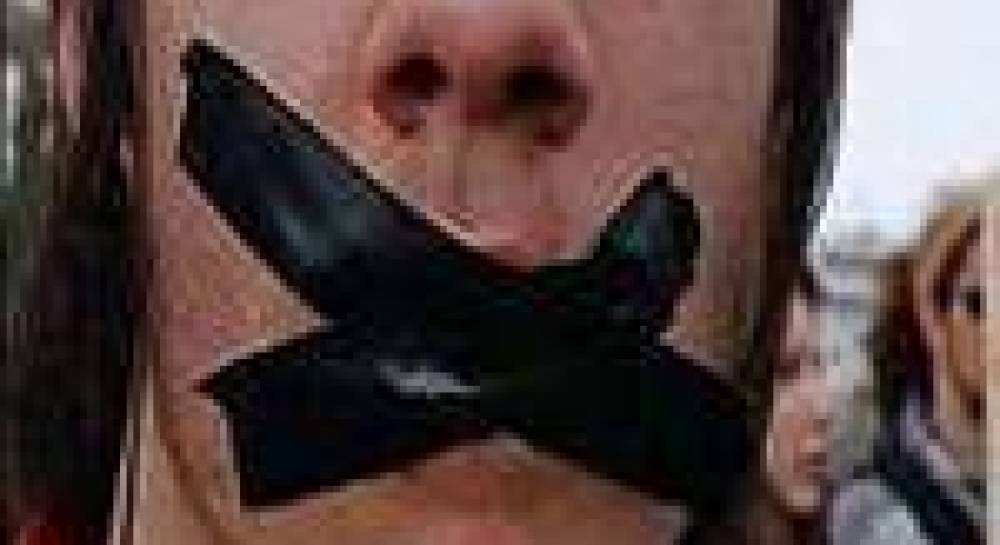 Seeking more freedom, Russians and others in region flock to Ukraine
11:25, 12 May 2008
3 min.
1614
Since the 2004 Orange Revolution, Ukraine has become an island of freedom and tolerance in an ex-Soviet bloc... Journalists, political activists, artists, and business professionals have flocked here...
A gloomy Vladimir Putin wears a Czarist crown, clutching a bag full of dollars and a miniature television tower.
Filipp Pishchik says this and similar cartoons, depicting the former president as a corrupt leader who stifles free speech, got him in trouble with authorities and forced him to leave Moscow last year for neighboring Ukraine.
"Ukraine is just great," said Pishchik, 37, a designer and architect. "Here there is hope."
Since the 2004 Orange Revolution ushered in a vigorous, sometimes chaotic democracy, Ukraine has become an island of freedom and tolerance in an ex-Soviet bloc still dominated by authoritarian regimes, and journalists, political activists, artists, and business professionals have flocked here.
In Soviet times, a dissident wanting to live free had only the West to look to. Getting there was hard, the culture alien, the language foreign. Ukraine, however, is an easy visa-free destination for most, Russian is spoken and speech is free.
Rights groups complain that Ukraine is stingy with granting asylum, which guarantees the applicant`s right to stay and work indefinitely. Still, the influx vividly illustrates how far the country`s path has diverged from that of Russia, which by the time of the Orange Revolution had already begun rolling back democratic reform.
The number of foreigners registered as living in this country of 46 million doubled to nearly 200,000 from 2003 to 2006, according to United Nations statistics; that does not include the unregistered. The number applying for political asylum rose to 2,300 last year from 1,800 in 2005.
Pishchik said he moved here after architecture magazines stopped publishing his work, longtime clients left him - hinting they were forced to do so by authorities - and he got threats from security officials. The reason, he says, was the cartoons he displayed in galleries and on Web sites.
Today, he lives in a spacious Kiev house loaded with exciting new projects and is married to a Ukrainian artist.
"I tell all my friends that they all will end up here one day," Pishchik says.
Similar stories abound in today`s Ukraine.
Yuriy Svirko, a 33-year-old journalist from Belarus, decided he had had enough of President Alexander Lukashenko`s iron-fisted rule after he was accused of attacking a presidential body guard and threatened with arrest. (He says it was the guard who attacked him.)
Svirko arrived in Kiev right after the Orange mass movement overturned a fraudulent election and brought reformist Viktor Yushchenko to the presidency.
Ukraine today is awash in competitive elections, noisy street protests and heated debates on TV shows and occasional fist fights in Parliament. Opposition rallies are held under the windows of the president`s office, and many have forgotten a time when TV channels were state-controlled.
Savik Shuster had a TV political talk show in Russia until it was closed in 2004 as the Kremlin tightened the screws on media. Now he`s in Kiev, hosting a similar program on a Ukrainian channel.
"In Ukraine, freedom of speech still exists," said Shuster, 55. But for Russia today, "openness is like light for a vampire."
During the past two years, Belarusian expatriates have held an annual "Belarusian Spring" festival, featuring fare banned back home - movies, poetry readings, underground rock bands.
This year`s festival kicked off with a dozen activists racing down Kiev`s main avenue on cross-country skis when snow was nowhere to be seen. It was a poke at Lukashenko, a winter-sports fan who every year makes government officials and professional athletes compete with him in a ski competition which he always wins.
But rights groups say that while Ukraine is good at welcoming professionals, it is still inhospitable to relatively unskilled political refugees, granting only 3 percent of applications for political asylum, compared with more than 30 percent in neighboring Poland.
Ulugbek Zainabudinov, an Uzbek opposition activist, fled to Russia after a bloody crackdown on an uprising in his country. But Russian authorities began arresting the refugees at the Uzbek government`s request, so in 2006 he moved to Ukraine.
That year, Ukraine deported 11 other refugees back to Uzbekistan, drawing harsh criticism from human rights groups. All the deportees have been sentenced to lengthy prison terms, the groups say.
"The very idea of freedom exists here and it is developing," said Zainabudinov said. "But I don`t feel safe."
His asylum application has been turned down, and fearing deportation, he is seeking refugee status in Western Europe.
Experts say Ukraine has neither the resources nor the political will to take care of asylum-seekers. Natalia Prokopchuk of the United Nations High Commissioner for Refugees said Ukraine also does a poor job of helping asylum-seekers while their cases are being considered.
Natalia Naumenko, spokeswoman for the State Department on Migration, counters that most applicants are illegal migrants caught en route to Western Europe.
Dmytro Groisman of the Vinnytsia Rights Groups said the influx of asylum-seekers does not prove that Ukraine has developed into a tolerant and democratic society. Instead, he said, refugees simply had nowhere else to go.
"When your apartment is on fire, you would jump anywhere - in the snow, in the water, from the 6th floor," Groisman said. "People are running where they can."
Olga Kudrina, 22, is one of the lucky few who received political asylum. Sentenced to prison for unfurling a Putin-must-go banner near the Kremlin, she fled to Ukraine and lives with her baby daughter in a tiny apartment in Vinnytsia, 160 miles, or 257 kilometers, southwest of Kiev.
Two colleagues from her banned National Bolshevik Party share her apartment in Vinnytsia and are seeking asylum.
One of them, Mikhail Gangan, 22, came here to escape arrest for breaking into a government building in Moscow and demanding that Putin step down.
"You live calmer, better here," said Gangan. "You won`t see as many cops on the streets - you can walk down a street and not see a single one. In Russia that cannot happen."
By Maria Danilova

The Associated Press

The International Herald Tribune
If you see a spelling error on our site, select it and press Ctrl+Enter