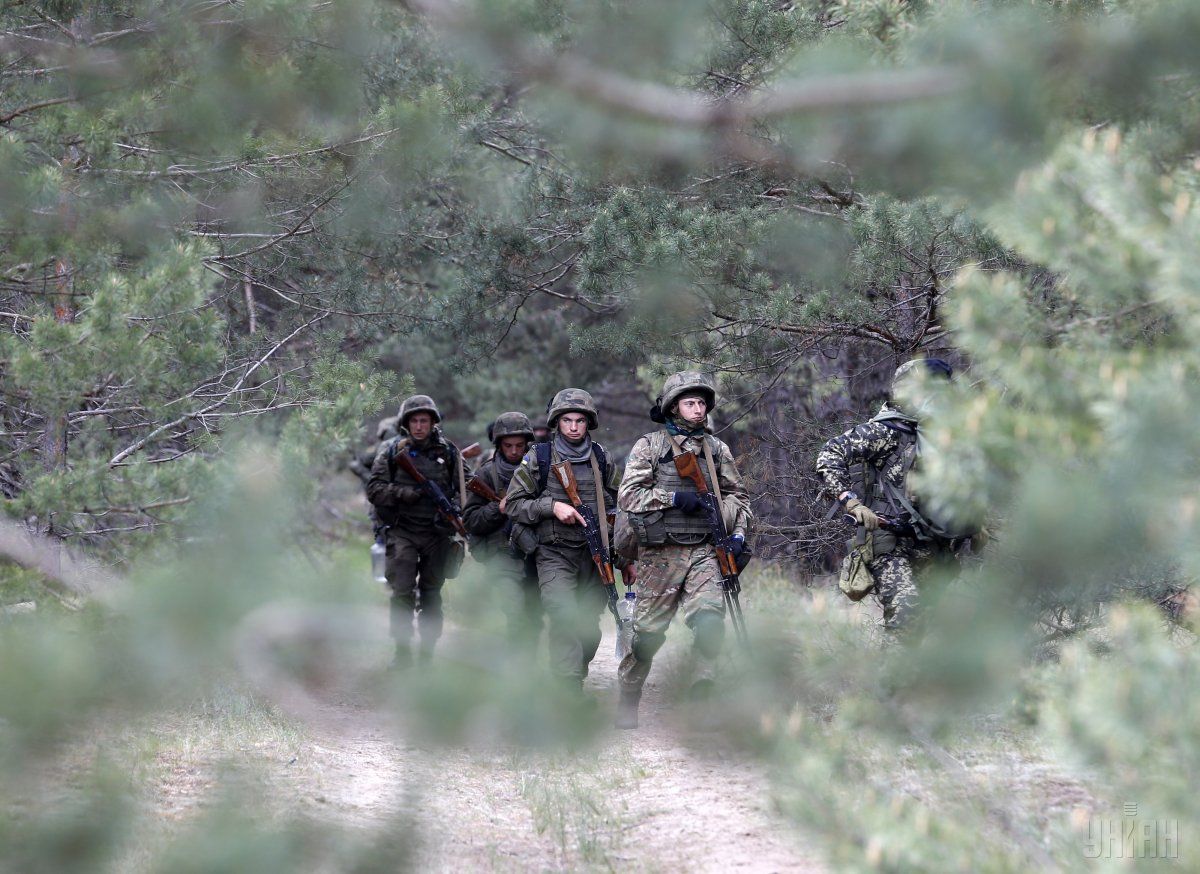 Searching for peace: ex-ATO fighters on job hunt
Psychologists say that the Ukrainian combatants, one way or another, suffer from the so-called "ATO syndrome." Therefore, after the demobilization, it is difficult for the troops to come back to civilian life. UNIAN learned about one of the aspects of adaptation – the employment.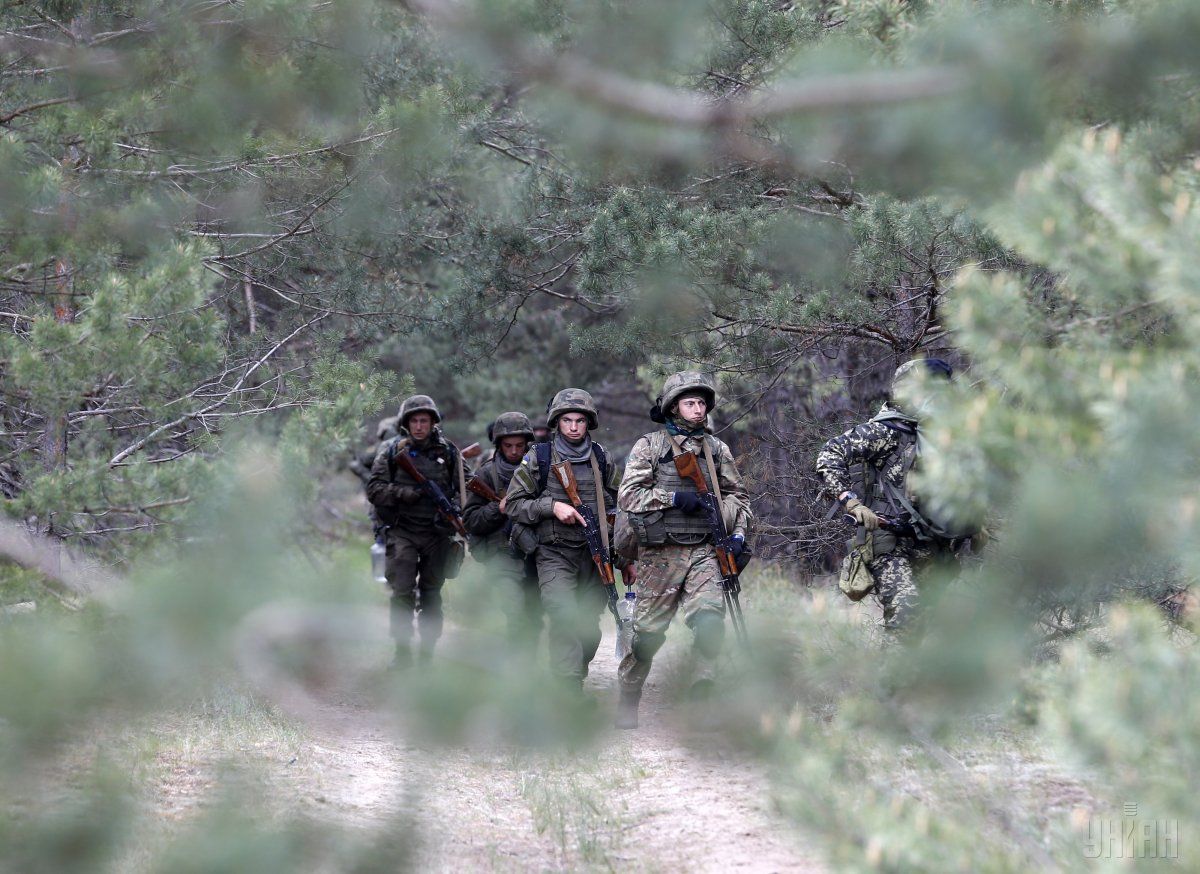 For many ATO fighters, socialization means employment / Photo from UNIAN
For many ATO fighters, socialization means employment. Of course, that's besides treatment, rehabilitation and fulfillment of the state's promises to provide social support. Late last year, the survey by an international HR portal HeadHunter Ukraine said that at least half of the Ukrainian companies had mobilized employees in their staff. The majority of employers (66%) said they were willing to let the ATO fighters retain their jobs after demobilization (according to the Ukrainian legislation, the jobs of recruited employees are kept for them by an employer in this case, but "for no longer than one year." Well, there are also the soldiers who are self-employed in civilian life.
Former Maidan activist, ex-fighter from the 79th Separate Airmobile Brigade Andriy Homanchuk after demobilization returned to his small business – a small shop Kaptyorka, known in military and volunteer circles, where he sells  military insignia, tactical clothing and whatnot. In addition, there is a generous option of "hung goods" for ATO troops.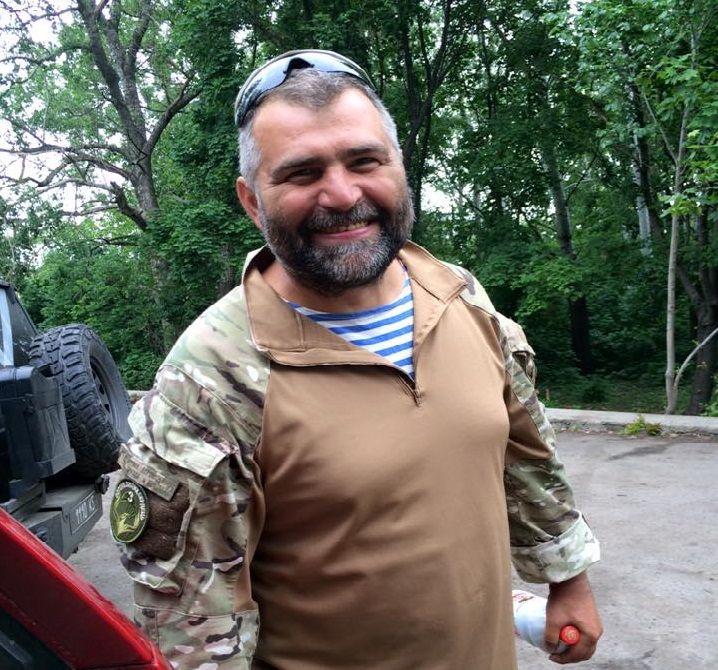 After demobilization, Homanchuk returned to his small business / facebook.com
In turn, one of the defenders of the Donetsk airport Maksym Musyka, a master of martial arts, after his demobilization from the special forces, returned to self-defense coaching. During the EuroMaidan, Maksym coached protesters, activists, journalists, and – as he said – "ordinary good people." The new training course set to start in July is a complex self-defense system based on the principles and approaches of the Japanese military schools, which he adapted to today's realities.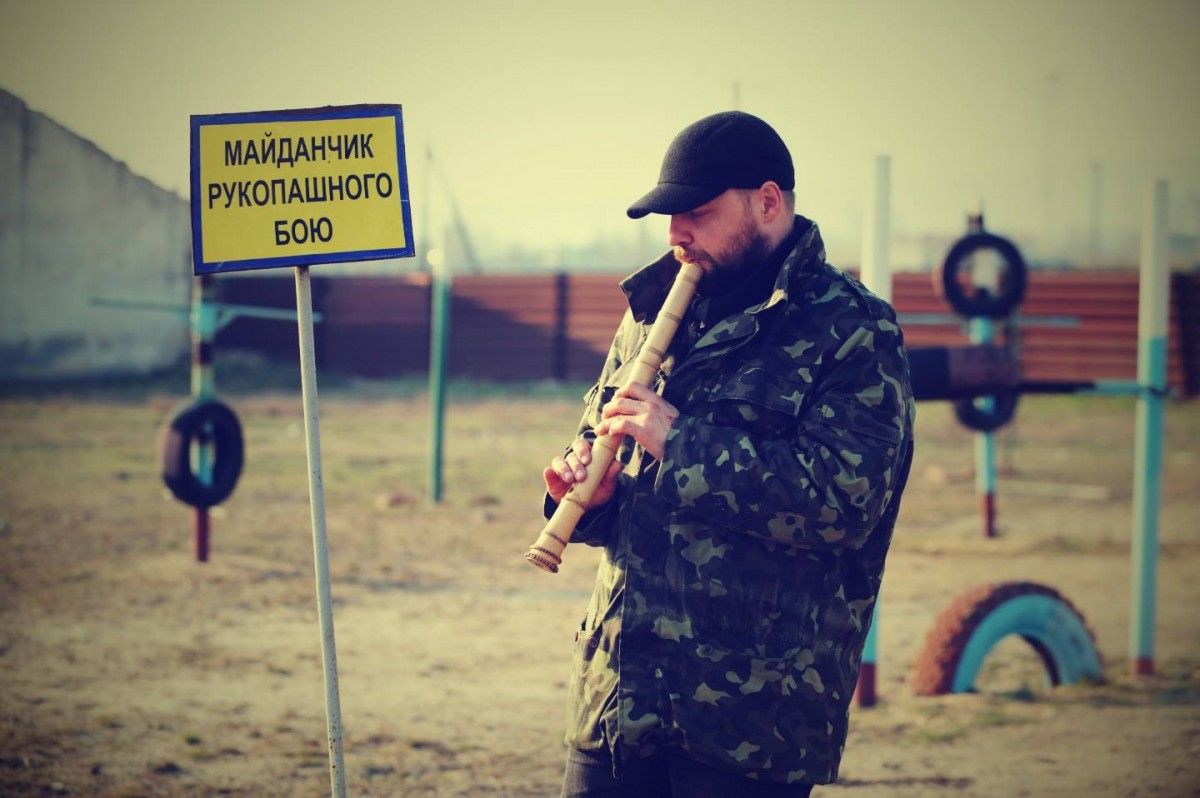 After demobilization, Muzyka returned to self-defense coaching / facebook.com/muzamax
Toward new life with own business
However, in 2015, about a third of demobilized troops failed to get their jobs back after demobilization for various reasons. Someone had health issues, some ATO fighters had to retire due to problems with adaptation, and some resigned because they did not identify themselves with their previous occupation anymore. They are the ones who form the backbone of the veterans who moved to starting their own business.
Before the outbreak of hostilities in the east of Ukraine, Vitaliy Martynenko was a bartender and a barista in Kyiv. He offered free coffee to the Maidan protesters, and after the end of the Revolution of Dignity, when his friend volunteered for the army and came back wounded from the frontline, Vitaliy also decided to sign up as a volunteer in the Main Military Clinical Hospital. There he met with the volunteer Inna Tkacheva that took him under her wing and for a long time didn't let him go to war. Only after Vitaliy visited the ATO zone in Schastia and Luhanske with volunteer missions did he volunteer as an ATO fighter. Initially, Vitaliy (call sign Veter [Wind]) got into the Training Corps of Aidar Battalion, later signing a contract and serving in the 93rd Mechanized Brigade.
To date, he has terminated the contract for health reasons. Now, while in reserve, the soldier started his own business – he produces ottomans – soft, frameless furniture. The man got the idea from Inna Tkacheva who saw such ottomans in one of the capital's shops. "I realized that I might be able to make them better, although had no idea how they were made," says Vitaliy Martynenko.
Martynenko started his own business – production of ottomans / facebook.com
Vitaliy spent his entire salary for material to make his pilot batch. He was making his first piece all night. "Then I realized that it came out bad. So I had to make arrangements with a seamstress," says Veter.
Ex-fellow soldiers, volunteers and subscribers on a social network helped Vitaliy with finding his first customers. And now he's rolling. He plans to open a full-fledged studio, but he still needs to save up some money. Vitaliy also continues to work as a bartender and barista. He is even planning to open his own coffee shop, so that the profit could be invested into developing his ottoman business. Who knows, perhaps Veter will be joined by other ATO veterans.
Once you've helped yourself – help the others.
That was the case with a VeteranoPizza project that started its operations in Kyiv in December last year. According to one of its creators, members and organizers, a former soldier of the 30th Mechanized Brigade Leonid Ostaltsev, VeteranoPizza faced several challenges. Firstly, it was the adaptation of troops to civilian life, perfecting the skills to engage in dialogue instead of a fight. That is why the project hired a staff psychologist, who has been helping the ATO fighters with these issues. Initially, it was only the ATO veterans who worked in VeteranoPizza, but later, in order for the fighters returning from the front to restore their communication skills for civilian life, the ex-soldiers teamed up with those who only saw the war on television.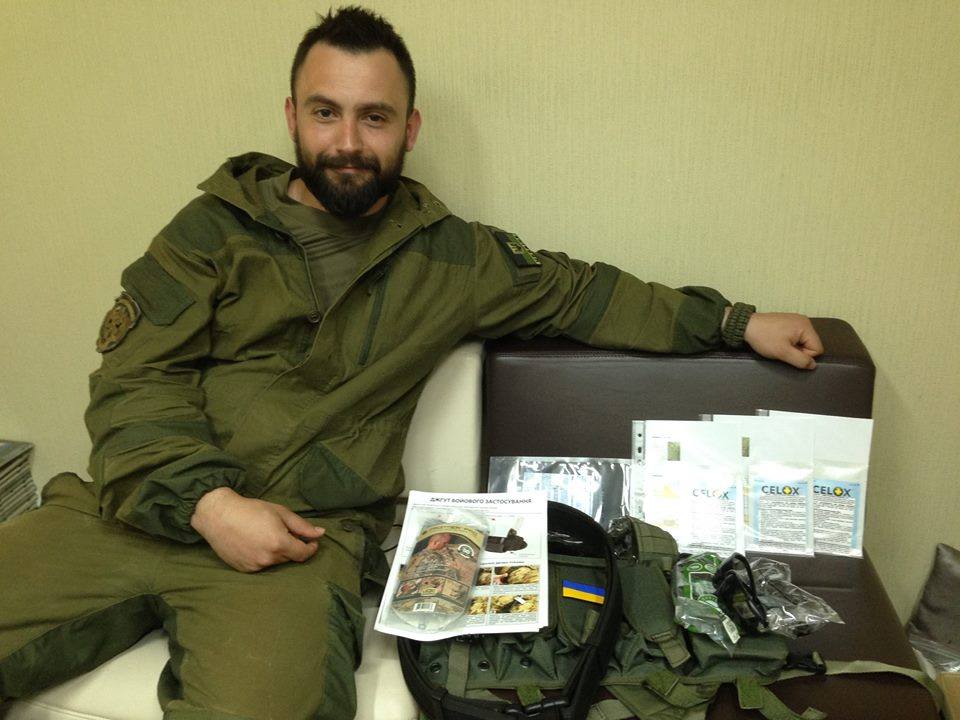 Ostaltsev / facebook.com/diliriya
Secondly, it was the training the ATO veterans to master new professions - from pizzaiolo to manager. It's for the employees of VeteranoPizza  to be able to further get employed in any region of Ukraine.
Thirdly, it was creating their own projects – from drafting a business plan to finding investors for its implementation. "If a person is not ready to start their own business, they just continue to be part of the project," Ostaltsev said.
Ostaltsev: VeteranoPizza project is not just about pizza / facebook.com/diliriya
Thus, according to Leonid, the VeteranoPizza project is not just about pizza. "This is an opportunity for veterans to find their place in a peaceful life, create themselves and help others," he wrote in a social network.
Charities and NGOs also assist in finding investors for the realization of business ideas. For example, a program has been running in Ukraine (in four cities - Kyiv, Kharkiv, Lviv and Odesa) to support small businesses and the self-employed, including the ATO veterans. It is called Noviy Otshchyot [New Countdown]. Its participants receive grants (between UAH 30,000 and UAH 80,000 per business idea) to start or develop their own business. Project participants have already offered ideas in agriculture, beekeeping, production of furniture, windows, and doors, as well as bakery, gardening, smart home systems and so on.
State Employment Service can also provide assistance in the implementation of business ideas. According to the agency's acting head Serhiy Kravchenko, as of June 1, 2016, more than 21,000 ex-ATO fighters were recorded as "unemployed." At the same time, since year-start, only 562 ATO veterans, having received their one-time unemployment assistance, followed in the steps of Martynenko and Ostaltsev, opening their own business.
Prospects for disabled veterans
Unfortunately, these dry figures do not have a separate line showing the numbers of disabled ATO veterans. Indeed, many of them are still undergoing long-term treatment and many months of rehabilitation are still to come, so they are not really concerned with the employment issue at the moment. At the same time, HR experts state that, along with employers who offer jobs (vendors, office managers, web-developers, lawyers, crisis managers and analysts) to ATO veterans, there are also the employers who are reluctant in hiring ex-soldiers with disabilities, despite tax benefits related to the implementation of social initiatives. They prefer paying a fine for non-compliance with the legislation.
But there is a heartwarming Ukrainian tradition of volunteers maintaining custody over the disabled ATO veterans with the support of socially responsible businesses. For example, some companies offer the ex-ATO fighters with special needs free training in prestigious IT-professions or driving skills; or some of the disabled veterans turn into volunteers, while others master a new profession or re-shape themselves into entrepreneurs.
For example, Oleh Berezovskiy from Kharkiv has lost both hands in the war. After demobilization, he became a junior research fellow at the Kharkiv Academy of National Guard and also began helping people with disabilities as an adaptologist at a local rehabilitation center. To get the profession of a rehabilitation specialist, he joined the Academy of Physical Education, in a few months mastered several types of massage techniques and become a massage therapist.
Oleksandr Chalapchiy, another veteran of the ATO from Kirovohrad region lost both legs above the knees. After hospital treatment, he went back to his previous job of a vocational school teacher. But his craving for entrepreneurship took over him, so he invested in launching his own business all the money he got from the state for his combat injury. Oleksandr opened a venture for the production of eco-fuel from straw.
In turn, Alexander Kikin of Cherkasy region, having lost a leg in the war, now struggling to achieve the official status of a disabled ex-combatant, remains committed in his civilian life to volunteer work. Moreover, the problems with bureaucratic indifference which he had personally faced pushed him to consider opening the employment center for persons with disabilities.
War as profession
Another interesting official figure is the number of ATO fighters who decided to become contracted soldiers. Since early 2016, there have been 939 people who got into contracted military service through employment centers. In general, according to Defense Ministry's data, about 33,000 people have signed contracts since the beginning of the year.
One of them is a resident of Vinnitsia region Vitaliy Cherdakov (call sign Prapor). He went on the front line as a volunteer back in 2014. In his own words, it took him three minutes to be drafted for service. He served as a machine gunner in the 18th Battalion of Territorial Defense Odesa.  He says he lived through a lot of hardships at the front line starting with food and water shortages, psychological breakdowns of fellow troops and the need to repulse the enemy sabotage groups, while remaining in the most challenging conditions.
facebook.com/aleksey.krasnoschokov
Vitaliy understood that war means is like a job for many. Realizing that there are issues with employment back in a civilian life, Prapor went to Odesa after demobilization, where he began to build a military career and a family (his wife will soon give birth to their son).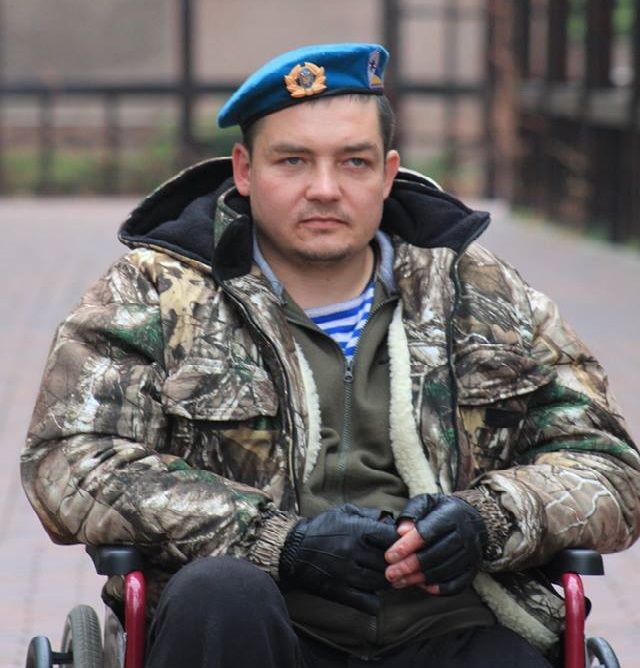 Kikin / facebook.com
Vitaliy says that to become a contracted military serviceman, he has gone through five psychology checks. Now he comes to Kyiv on short visits to undergo training with foreign instructors, conducted under the auspices of NATO. "We were told that there will be a lot of training. And I think it's a useful thing. But we need at least five more years to implement their [NATO's] principles of operation. I think, in 10 years, we will see the results," he said.
Anyway, the stories of our heroes prove that there always be a job for the ATO veterans, even if they will have to become employers, themselves. And indeed, there is life after war.
Tatiana Urbanskaya, Olha Yerokhina
If you see a spelling error on our site, select it and press Ctrl+Enter