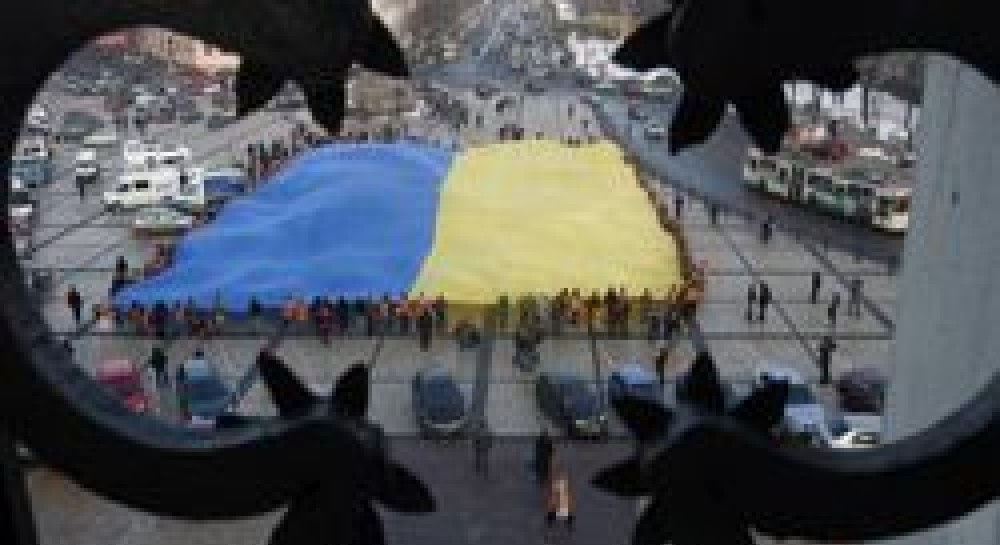 Moscow can now offer Russian citizenship to eight million Ukrainians
16:55, 24 September 2008
4426
Under the terms of new legislation nominally intended to promote the repatriation of "Russian compatriots" and thus help solve Russia`s demographic problems, Moscow can now offer Russian citizenship to...
Under the terms of new legislation nominally intended to promote the repatriation of "Russian compatriots" and thus help solve Russia`s demographic problems, Moscow can now offer Russian Federation citizenship to more than eight million Ukrainians, even though the Ukrainian constitution prohibits dual citizenship.     
Had Moscow taken this step six months ago, Verkhovna Rada deputy Kseniya Lyapina told Kyiv`s "Delo", "it might have been possible to consider this as part of Russia`s domestic policy." But after Moscow`s invocation of its right to protect Russian citizens in South Ossetia, these changes look like "preparation for aggressive actions".
 According to that newspaper, "those who want to receive a Russian passport do not need to live on the territory of the [Russian] Federation for five years, provide evidence of the source of their incomes or demonstrate a knowledge of Russian" if they are former citizens of the USSR and were born on the territory of Russia.
 If Ukrainians were to give up their Ukrainian citizenship in order to take Russian citizenship and then move to the Russian Federation, as some demographers and political analysts have suggested is the reason behind the new rules, that would not necessarily create a problem for Kyiv, especially since the number of those likely to do so would not be large.
 But if because of these simplified procedures, more Ukrainians take Russian citizenship without giving up their Ukrainian citizenship in violation of the Ukrainian constitution and then remain in Ukraine, Moscow would likely be able to exploit them in the same way it used the presence of dual citizens of Abkhazia and South Ossetia to justify military action.
 Unfortunately, the comments of Russian officials in recent days suggest that there is little reason to put a positive interpretation on this new act. Indeed, in an article carried in Ukrainian papers over the weekend, Russian Foreign Minister Sergey Lavrov provides the basis for just the opposite reading .
 The Russian minister sharply criticized Kyiv for its failure to criticize Georgia and for its assumptions that what Moscow had done there was not "a response to aggression" but rather an indication of some kind of grand imperial design that gives Ukraine no choice but to seek protection from the West.
 Not only is this insinuation entirely false, Lavrov said, but it is being made by those in Kyiv who want to push Ukraine into NATO "in spite of the opinion of the overwhelming majority of its population and elementary democratic procedures" but one that will divide Ukraine from its Russian neighbor.
 And Russia has demonstrated, the minister argued, that it is interested only in protecting people as it did in Georgia and making sure that "Tbilisi will not use force again." Moscow has no "hidden agenda," something he said had been proved by President Dmitry Medvedev`s agreement with French President Nicholas Sarkozy.
 But in words that many Ukrainians and others will see as an indication that Moscow does have a broader agenda if no longer a "hidden" one, the Russian foreign minister  said that "the entrance of Ukraine into NATO would bring its wake a deep crisis in Russian-Ukrainian relations" and have "the most negative" impact on European security more generally.
 And then the minister added that Russia has some "serious concerns" about how Ukraine is acting domestically:
 [1] First of all, he said, Moscow is very disturbed by "the discrimination and exclusion from all spheres of life of the Russian language," which restrict "the rights of millions of Russian-language citizens of Ukraine.
 [2] Second, he said, "we can hardly agree with the pseudo-historical treatment by Kyiv of the events connected with the famine of the 1930s in the USSR  as some kind of `genocide of the Ukrainian people`," an approach which slanders the memories of "millions of famine victims of other nationalities."
 [3] And third, Lavrov concluded what many in Kyiv and elsewhere will see as a bill of indictment of the current Ukrainian government, the Russian government currently notes "with regret, "the growth of Russophobic and also anti-Semitic attitudes among the nationalistically inclined organizations of Ukraine."
Window on Eurasia: by Paul Goble, Vienna, Tuesday, September 23, 2008 
Action Ukraine Report (AUR) Monitoring Service
If you see a spelling error on our site, select it and press Ctrl+Enter