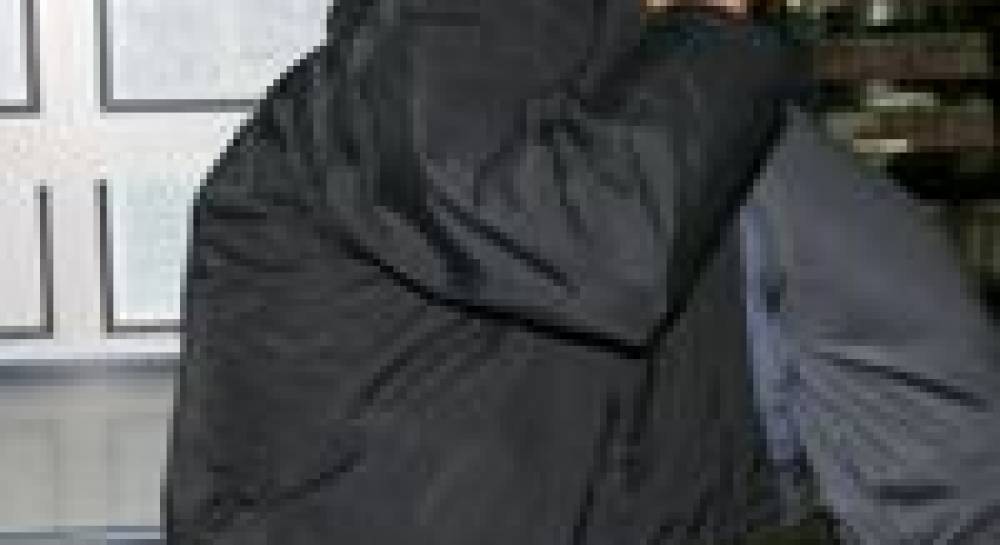 Boryspil shows fig to its passengers (pictures)
11:42, 01 October 2008
1 min.
1635
"Where are luggage trolleys?" - a passenger asks near the passport check-in. "Here they are!" - answers an airport employee making a fig...
An employee of Boryspil airport shows fig to passengers near passport check-in. Boryspil, September 30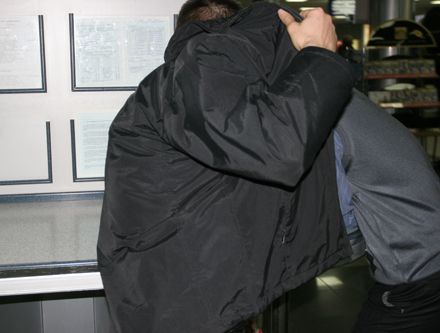 The pictures above were made in the Boryspil airport on September 30, in the arrival area where passengers are waiting for their luggage.
Much has been written about "culture" of Boryspil services. About dirt, thefts from luggage, about inability of airport employees to speak literary language, and about many other things... Those who often travel abroad feel this culture every time they descend a plane and step the native land. The incident recorded by an UNIAN correspondent is very symbolical... Airport employees, to put it mildly, don`t care a button about culture, comfort of passengers, saying nothing of the country`s image...
Those who fly from Kyiv and in Kyiv know well that petty illegal businesses flourish in the Boryspil airport. One of such "businesses" is to create a deficit of luggage trolleys, for airport employees, for a couple of dollars, help "moneyed" people get a deficit trolley.
... Several "rich" flights from Europe have just landed. Profiteers with badges of airport employees gather near the passport check-in, where luggage trolleys are usually situated.
- I could help you convey the luggage...
A man expresses his indignation, demands to call a manager, and turns for help to customs officials, a big number of which are bored with idleness not far. Passengers sharing his indignation gather around the man.
- Where are luggage trolleys? - the passenger asks.
- Here they are! - answers an airport employee making a fig. An UNIAN correspondent who just arrived from abroad managed to record his expressive gesture.
This is how the state in person of the Boryspil airport welcomes foreign and Ukrainian citizens at its border.
By Vassyl Kryvoruchko
If you see a spelling error on our site, select it and press Ctrl+Enter