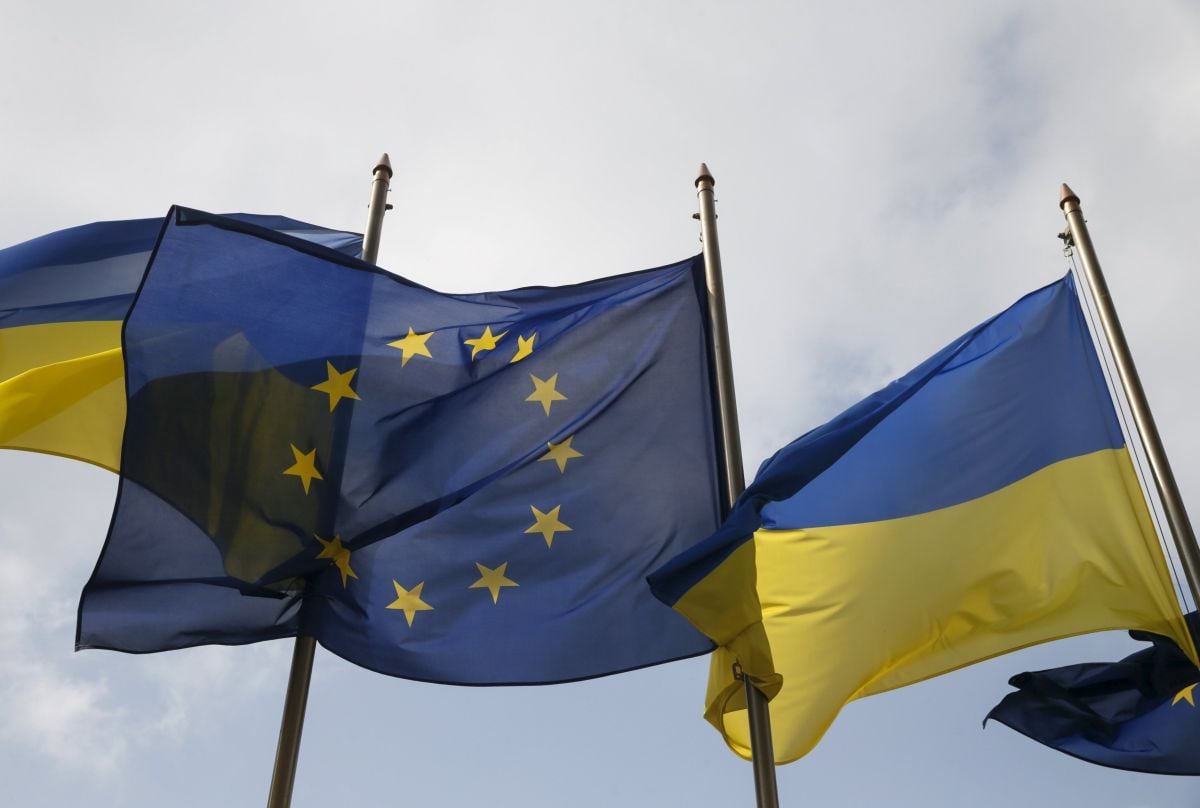 Opening Europe for Ukrainian SMBs
The EU Delegation to Ukraine together with 1 + 1 Media launches a large-scale information campaign, aimed  to prove that even a small business can win the major European markets, overcoming social stereotypes, bureaucratic obstacles, and economic challenges.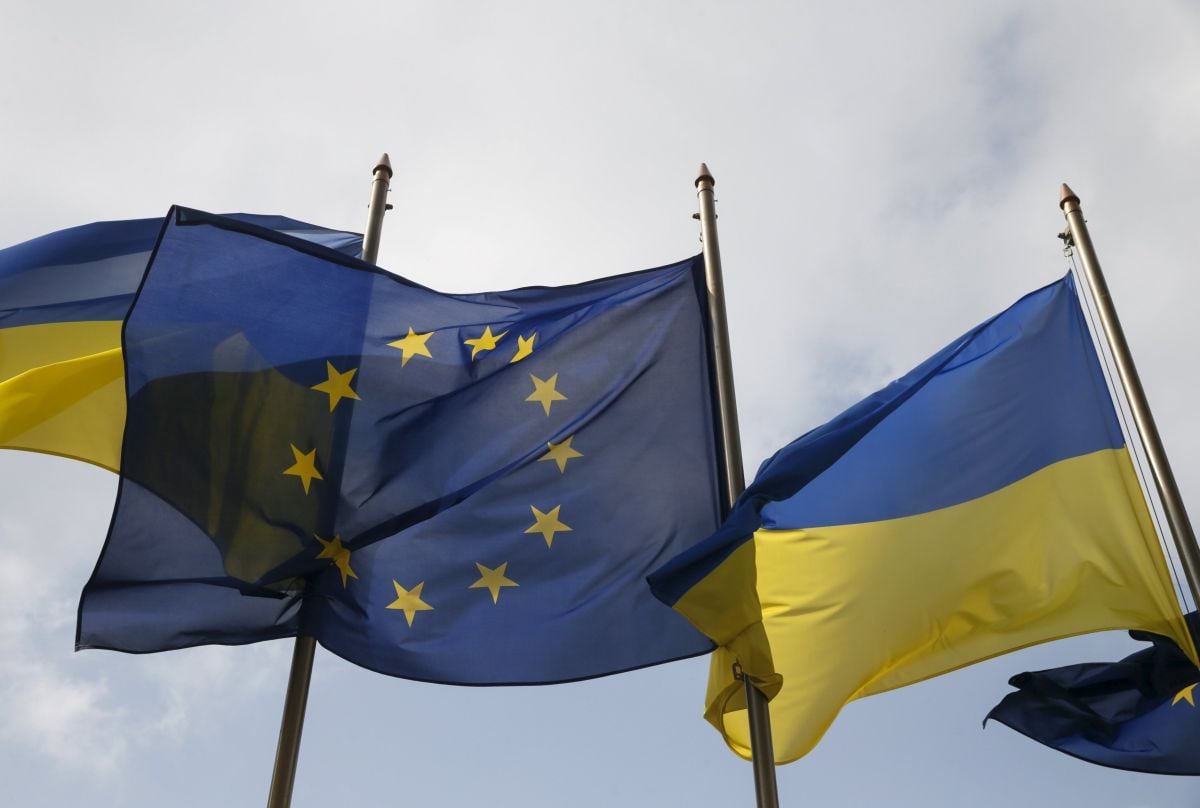 REUTERS
The European Union for the second consecutive year remains Ukraine's largest trading partner. Free trade regime between Kyiv and Brussels enforced since January 2016 allowed to increase to 40% the share of Ukrainian exports to the EU. In many respects, the European market has compensated for the loss of the Russian market by the Ukrainian producers as the volume of mutual trade in the Russian direction decreased fivefold.
Financial participation of the EU in the recovery of the Ukrainian economy has also remained significant. Since 2014, the disbursements in support of the Ukrainian reform have exceeded EUR 2 billion. More than EUR 1 billion is coming in from the European Bank for Reconstruction and Development - the largest investor in the development of Ukraine's private sector.
Experts emphasize that the European Union enjoys grand reputation among the Ukrainians. The EU is associated with a free market, the absence of corruption, high business culture, and the rule of law.
"But there are also myths about the EU, Head of Press and Information Section of the EU Delegation in Ukraine Jurgis Vilcinskas has told UNIAN. "There is a myth that it's unreal to enter the EU market, and it's impossible to find investors, especially for small or medium businesses, and neither is operating according to EU standards, taking into account technical requirements or taxes. What if the EU comes in Ukraine, only to buy the Ukrainian companies cheap? It's just not true."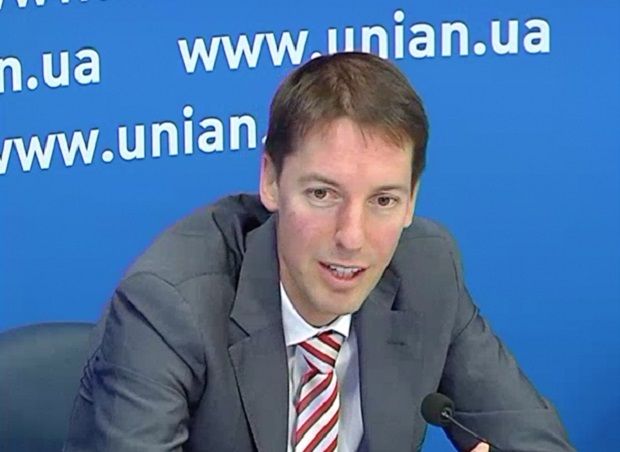 Vilcinskas: There is a myth that it's unreal to enter the EU market / Photo from UNIAN
Vilcinskas stressed that these ideas are not some fiction. These are the results of a poll conducted by Sotsis on the request of 1+1 Media.
According to sociologists' data, despite official positions and statements of the country's leadership, more than a third of Ukrainians are still convinced that the European Union does not help Ukraine. One in five believes that the only area of assistance is defense and security. Only the Kyiv residents, for example, are aware that the energy efficiency programs are funded by the EU, while only the people living in the western regions are familiar with the practice of providing financial assistance to SMBs.
Moreover, there is no discussion at all about the fact that the Ukrainian SMBs can operate in the EU and in fact do operate there, exporting their products. "In the meantime, the EU does not want to colonize or use Ukraine to its own advantage. On the contrary, we have a desire to see beside us an economy, built on modern technology, the one which is ready to export its finished products. European buyer is interested in high quality competitive Ukrainian products – ranging from agribusiness to engineering, heavy industry, and IT," Vilcinskas said. "Another thing is that one has to talk about these things. We see a lot of talent in Ukraine. Many people who would like to start a business and run it according to the rules, export to Europe, and explore new markets. There are success stories, they are among us. And they must be shown."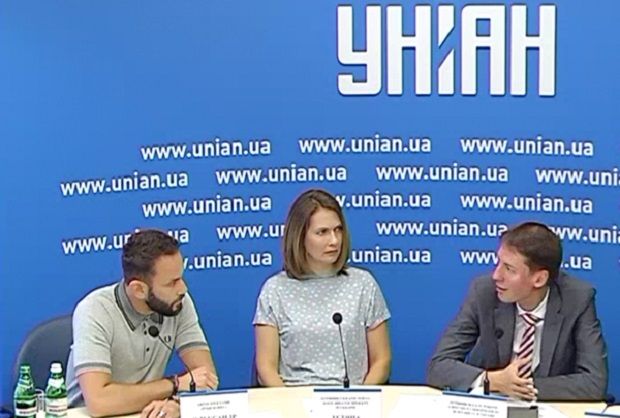 Vilcinskas: European buyer is interested in high-quality Ukrainian products / Photo from UNIAN
Oleksandr Tkachenko, CEO at 1+1 Media, shares these thoughts. According to Tkachenko, often while imagining trade relations with the EU, we consider large companies exclusively. "And now we are talking about small and medium businesses – the core of any prosperous society. We do have a lot of vivid examples of cooperation of the SMBs with the EU, but almost nobody knows anything about them. However, such cooperation is not just about economy. This is the faith in ourselves, this is the hope that in our country, something will change."
Tkachenko said that the idea to tell Ukrainians about their successful compatriots has already embodied in a large-scale information project titled #EUkraine, which is being implemented by 1+1 Media in cooperation with the EU Delegation in Ukraine. The project will last for a year, and its implementation will involve all of the media group's information platforms: 1+1 and 2+2 TV channels, UNIAN news agency. Millions of Ukrainians will not only become aware of "success stories", but will also be able to take part in expert discussions and thematic round tables, and to talk about their problems.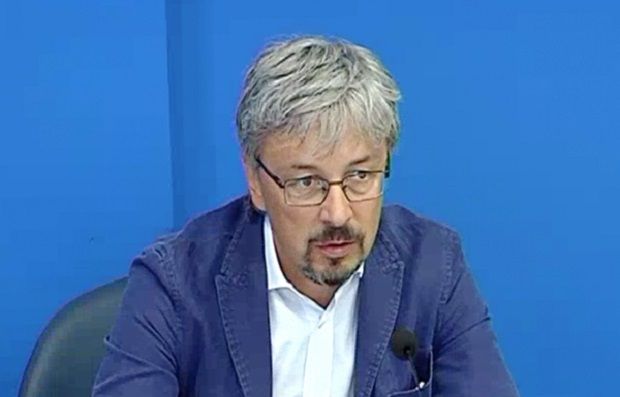 Tkachenko: often, while imagining trade relations with the EU, we consider only large companies / Photo from UNIAN
"The project's objective is to tell the people, what one needs to know to succeed in the European market, to suggest how to use the benefits of the free trade with the EU," one of the authors of the project, journalist Oleksandr Dubinsky has told UNIAN. "This is an incentive. One can and should do business, as we are not some raw material appendage. We can sell ideas and products. And we are open: if someone wants to participate in the project, to tell their story - we will be happy to hear it."
Dubinsky: One can and should to business, as we are not some raw material appendage / Photo from UNIAN
Head of Ukraine Today TV channel Tetiana Pushnova has also spoken of the project's advantages. "By and large, the beneficiary of our joint idea will not only be Ukrainians, who will believe in their own strength, but the state as well. That's because the state will be an equal participant in all discussions. We will bring together representatives from business and government, so that they share their vision and experience, discuss actual problems that arise," said Pushnova.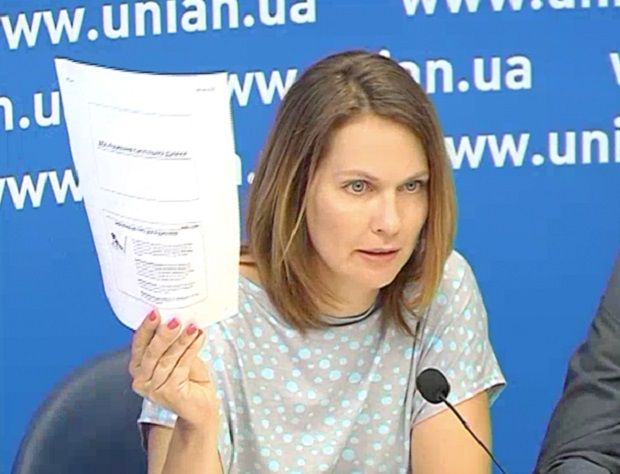 Pushnova: We will bring together representatives from business and government / Photo from UNIAN
The Europeans are also pursuing the state interest. As noted by Jurgis Vilcinskas, the EU is engaged in over 200 administrative projects in Ukraine aimed at improving the business climate. "We want our common work to result in more companies emerging in Ukraine, willing to conquer the European market. This can be done. 98% of businesses in the EU are SMBs. They are the main providers of new jobs. The same can be done in Ukraine, which is slowly rising in doing business ratings Perhaps, not so high and not so fast, but the process is underway. And we must support it," said Vilcinskas.
He has stressed that Ukraine is a lucky country, because its domestic market amounts to 44 million consumers. But there is the EU market right beside it, with 500 million consumers. And this market is just 400 kilometers away.
Olesia Safronova
If you see a spelling error on our site, select it and press Ctrl+Enter