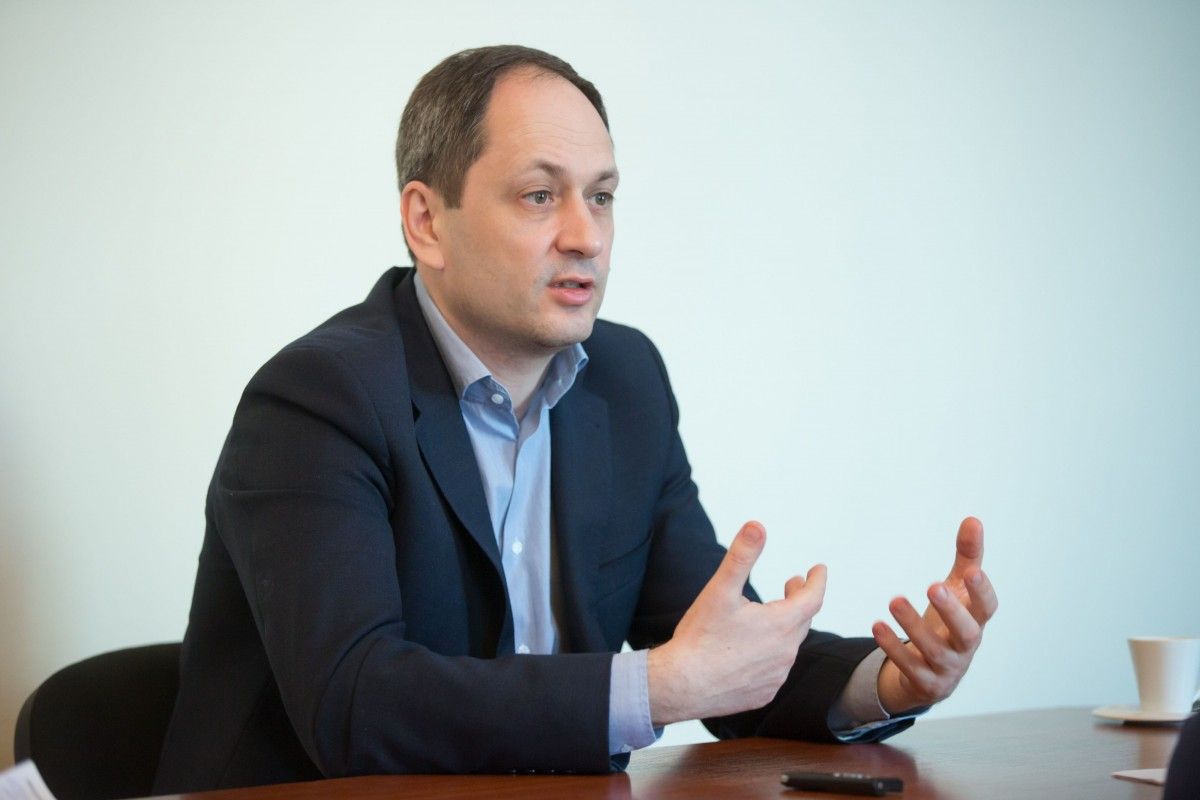 Vadym Chernysh: We must not reject Donbas people
In an interview with UNIAN the minister for the occupied territories and internally displaced persons, Vadym Chernysh, told why international organizations turn a blind eye  to the problems of Crimea, while the majority of Ukrainian officials avoid discussing topics of the return of Donbas and reintegration of the population of the temporarily occupied territories.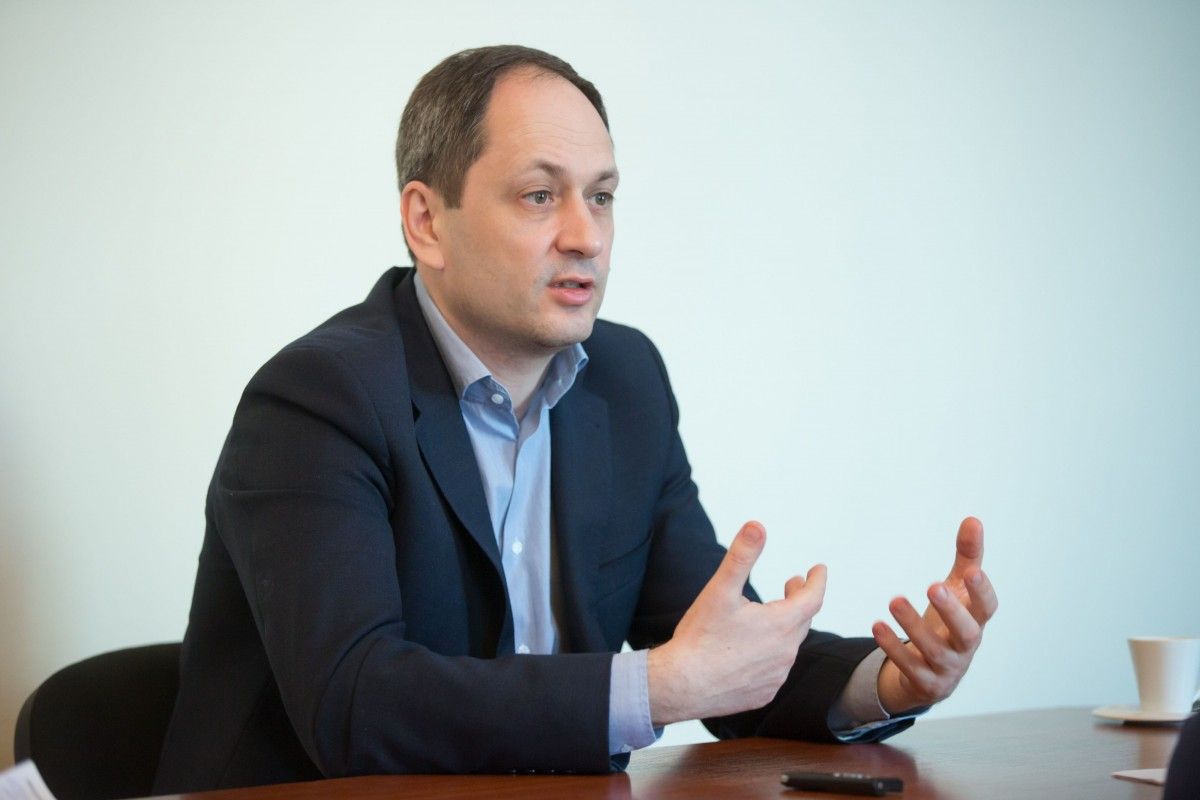 Vadym Chernysh / Photo from UNIAN
The Ministry for the occupied territories and displaced persons was established in Ukraine as a response to the challenges of a hybrid war and problems provoked by it only in April 2016. Its chief Vadym Chernysh in an interview with UNIAN told about the indifference and apathy of Ukrainian officials in the issues of the return of occupied territories and reintegration of residents of Donbas and Crimea, massive lack of understanding of the problems provoked by hybrid warfare, and also about the tactical steps Ukraine can and must take in relation to its citizens living in the territories beyond government control today.
When six months ago, the State Agency for the Reconstruction of Donbas and the State Service for Crimea were transformed into the Ministry for the temporarily occupied territories and internally displaced persons, it caused a good deal of skepticism. Like, why create such an agency, if it is possible to solve all problems in the framework of the State Agency and the State Service? In your opinion, what is the fundamental difference in the purposes and concepts of these institutions and the new ministry?
When we talk about the creation of the Ministry, it is necessary to take into account two important factors. Firstly, it was only nominally created on the basis of the two agencies. In fact, neither the State Service for Crimea nor the State Agency for the Reconstruction of Donbas was as functional as we wished they were. Therefore, in fact, we had to set up the Ministry from scratch: we had no property, no facilities, no equipment, and no people. And it was not enough simply to transfer part of the staff of the State Agency and the State Service. For the new specific tasks, the ministry needed some trained people, and there is not enough of them in Ukraine.
Secondly, the creation of a special body that would deal with issues of the temporarily occupied territories and internally displaced persons is a factor of political expediency. It took many countries that faced conflicts 10-15 years to realize that such a body is needed at all. It took us only two years to grasp it. And this is probably the only positive moment for now.
After all, despite the fact that the conflict had already lasted for two years, no one knew the depth of the problem (by the way, many people still do not get it). It was seen as a temporary one. However, the fact that such a body is needed, first of all, drew attention of our Western partners ...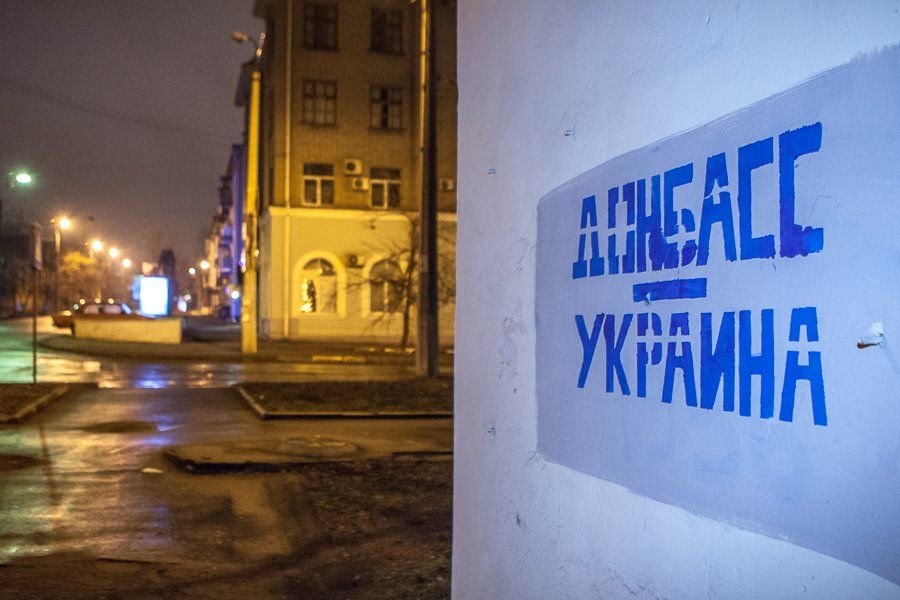 Despite the fact that the conflict had already lasted for two years, no one knew the depth of the problem, complains Chernysh / dn.vgorode.ua
An important factor was also a level of influence on the processes (although I still think it is not sufficient). Yet it is much higher when you are a member of the Cabinet, rather than the head of the State Agency (before the creation of the ministry, Vadym Chernysh headed the State Agency on restoration of Donbas - UNIAN). At least, in this status, you can initiate issues directly, rather than through the other ministers.
But even if the ministry is developing an action plan to be implemented at the demarcation line or in the areas beyond government control, it will never work out without the participation of other ministries...
Ukraine confronts a serious opponent who is trying to hinder our development and our true independence. This country [Russia] affects us in various ways, not only in the east and in Crimea. Therefore we have to create a unique security system that would allow us to deal with this conflict and its negative consequences.
That is, the different aspects of the conflict should be seen as a complete picture, and not as some fragmentary things dealt with by the different departments, organizations and agencies. And if you look at the problem from this perspective, there should be one body to coordinate all the issues in this regard, having the appropriate powers.
Actually, the complete picture is visible only when all the pieces of the kaleidoscope are gathered in one place: both planning and coordination, and practical implementation of the various measures, and the demonstration to our western partners that we do not stand still but build such a unique system – all these factors are important.
Nor should we think that the ministry is some kind of temporary agency. No! We already must understand that even if we stop [the hostilities] today, the problem will linger for another few years.
And still, what is this coordination with other agencies about?
For example, we are trying to organize seminars that are open to all central authorities. At such events we are talking about the dividends we get from peace, about what this reintegration means, how to set up a dialogue with the population, the internally displaced persons, ex-combatants, residents of uncontrolled territories. We try to promote all of this within different agencies, giving the opportunity to study the experience of other countries to understand that such plans need to be implemented not only directly during the conflict, but also for a few years following it.
Imagine that tomorrow we get control over these territories. And what do we do with people who have for two years been living and working without the required papers? How do we count their working hours accumulated? Serbia's experience shows that such a dispute has reached the ECHR ...
In my opinion, every ministry and agency must now be thinking of such issues within their competence. Because conflict settlement is not only about controlling the border. There are a lot of consequences that we will need to overcome. And this takes time. Not a week, not a month, and not a year.
The Ministry coordinates people rather than the agencies. The employees of these departments - with IDPs, with the residents of uncontrolled territories, etc. Does this give us hope for reintegration into the future?
Let's first figure out, with whom we are in a dialogue in the areas beyond government control. We cannot have any dialogue with any of those self-appointed "leaders". These people do not represent the people, they do not represent anyone. However, it is important and needed to be in a dialogue with the ordinary people who live in the occupied territories. Do we have plans to return these territories? Oh sure we do. And we will, too. But we must also understand that we need not just a territory, but also the people who live there now and who will have to be reintegrated into our society.
So in no case should we sever ties with Ukrainians living on both sides of the contact line. Firstly, tens of thousands of people cross this line daily. All of them are in contact both with the businessmen, their own relatives, and friends ... They all communicate with each other. Secondly, most of the IDPs have relatives in the uncontrolled territory, as well as friends and acquaintances. And they also communicate regularly.
In addition, both categories of these people are actually providers of social services, which the state cannot provide in areas beyond government control, for objective reasons. I mean that a relative or friend, as an example, brings to the uncontrolled territory either money, or food to their loved ones. Or, for instance, they help them chop wood, or tell them about the situation in the government-controlled territory...
Therefore, this kind of dialogue is one of the information channels. That's for the people living in the uncontrolled territories to feel that they are part of the Ukrainian society. And when we return control over these territories, there will be no big problems with subsequent reintegration.
Another important channel remains humanitarian aid, which allows to maintain different types of contacts. Unfortunately, we don't see enough of it today. We still have plenty of work to do in this direction.
Don't you think that it's perceived as individual initiatives of humanitarian missions or relatives/friends? That is, can't it be that the people can simply not see the role of the State of Ukraine? What steps are being taken by the Ministry to show the people living in the areas beyond government control that the rest of the country is able to come to agreements with them and have this dialogue?
One of the types of measures developed by the Ministry concerns entrepreneurs - representatives of small and micro businesses. I am convinced that this category of people living in the uncontrolled territories should be aware that if they are in these areas and want to work legally, they can do it. Ukraine should recognize that they have such opportunity. And the Ukrainians from the government-controlled territories should become partners for such businesses. See, we do allow big businesses to work in the areas beyond government control – they just need to re-register in the government-controlled areas.
After all, what is happening now? People are afraid. That's because the militants frequently resort to such speculation: armed men come to the entrepreneurs and collect the so-called tax. Naturally, small businesses pay. I believe, anyone would pay at gunpoint. And after that, the militants say to them: "You see, you have financed us. Now, as soon as Ukraine regains control over these territories, you'll be criminals, according to the Ukrainian law." They plant this idea into people's heads to make them not want to go back. And, of course, these people believe that the government considers them all criminals.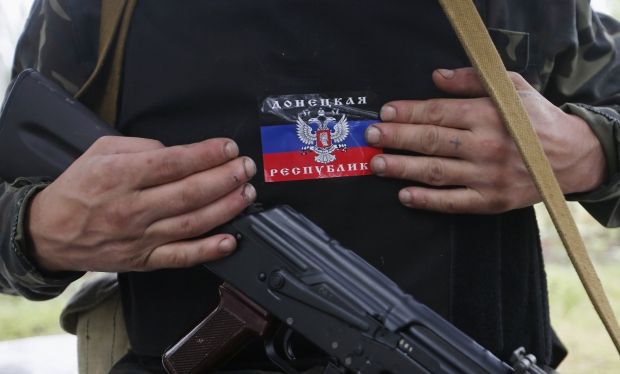 REUTERS
To change this situation, small and micro businesses should be supported. For example, a lot of problems in this regard are related to crossing the contact line. Because of this, many prefer to find contractors in Russia, rather than strike deals with the Ukrainian side. And this happens because of the restrictions [at checkpoints], and because of misunderstanding.
But these restrictions at checkpoints are founded...
Yes, but they could be reconsidered for certain categories of people. There are whole groups of people from uncontrolled territories, who should be attracted to building up contacts with people living on our side.
For example?
The following example has probably already become boring, I have often cited it. This is the concert of Okean Elzy [Ukrainian rock band] in Mariupol. A huge crowd from uncontrolled territories came to see the show, especially the youngsters. They crossed the checkpoints, without announcing it, they would switch off their cellphone geolocation, abstain from any geotagging, but there was a lot of them there, really.
And were there no simplified procedures at checkpoints? Did they all have to stand there in lines for hours?
Exactly.
Or there was this story with the school students. I am positive that if a school student from the uncontrolled areas wants to continue their education and enter the Ukrainian university, they should have such an opportunity, the real one.
This year, we tried to do something about it together with the Ministry of Education. Not everything went smooth, but this window of opportunity must remain open. We do realize that it's been two years since those children have not studied the Ukrainian language, history, literature...
That is, passing external school tests with high scores is too difficult for them in this situation, isn't it?
That's right. Therefore it is necessary to simplify the procedure for them, to give them this opportunity to enter the Ukrainian universities. This is just one of the methods to reintegrate people.
Similarly, it is necessary to simplify registration of marriage, issuing birth and death certificates... People should be able to get these services, for example, directly at checkpoints. Now we have a lot of humanitarian organizations present at checkpoints. They are there to provide psychological support and medical aid. And it would also be right if people from the uncontrolled territories could come and obtain Ukrainian IDs, because they trust these documents.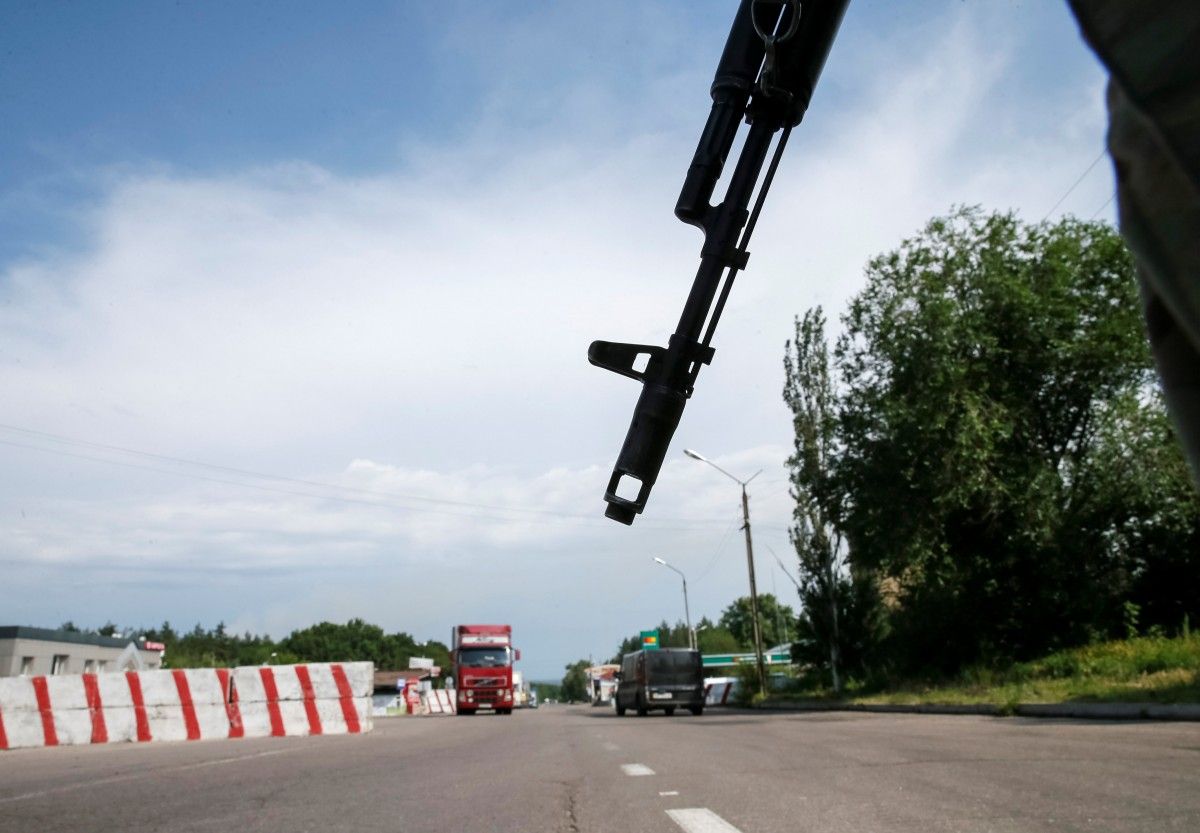 REUTERS
By the way, this indicates that they actually realize - once this is all over, and their child will be living in the government-controlled territories, they will require Ukrainian IDs. Why reject such people? I don't understand this position. If people want to be integrated at the level of IDs, or business, or cultural ties, why don't we give them such an opportunity? Why do we have to push them away? I don't get it. To be honest, I am constantly running into a wall of misunderstanding among many people, including my colleagues.
If we talk about your colleagues and understanding, how successful is the coordination of different departments engaged in solving these issues?
So far, it's not been good... There are things that just kill you emotionally sometimes. It's just some kind of a wall of misunderstanding around the obvious things.
If I could single-handedly solve all the problems, I would try to do it. But the state apparatus is a unified system, where everyone is responsible for some sphere of activity. And you must act according to your instructions, regulations, and laws.
If everyone knew their role and place in this process, and if everyone did their job, I would evaluate this cooperation between the agencies as good. However, in some agencies, the problems associated with the conflict in the east are often seen either as politically dangerous because they look at them through a political prism, or the officials just don't consider them to be something important within the framework of their particular agency.
And what obstacles do you encounter?
For example, if we talk about small and micro businesses, we have a norm in the Economic Code, which stipulates peculiarities of doing business in the period of emergency, martial law, etc. But nothing is said about such a hybrid situation that we have now. That is, despite the fact that Ukraine has no control over certain parts of Luhansk and Donetsk regions, they are still part of the Ukrainian territory. And if we want to somehow make life easier for the microbusiness, to reintegrate this part of society later, we need to somehow resolve this issue in the legal field, to admit that we should find peace with certain things that we have today.
Or, for example, take real estate. Where should the property owners pay their taxes if this property had been forcefully taken away from them? See, technically, according to the Ukrainian law, they still have to pay.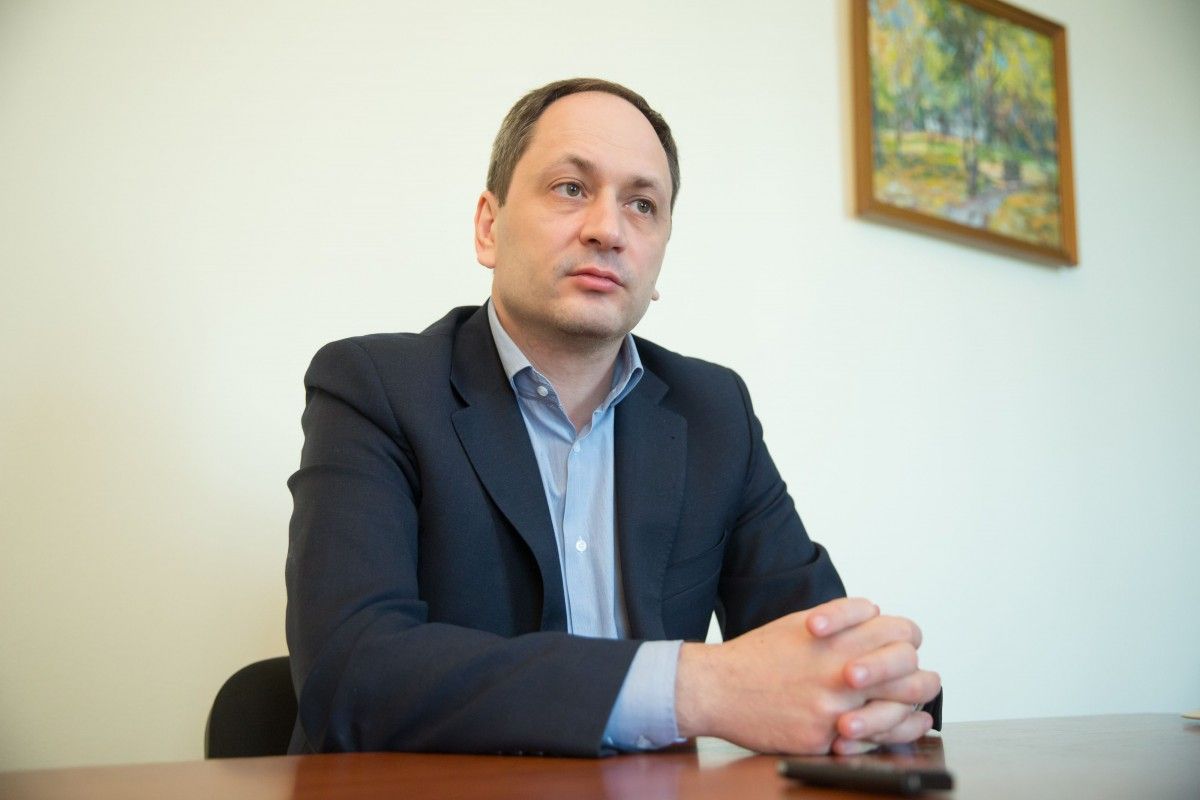 Photo from UNIAN
Or here is another example. Large enterprises that operate in the uncontrolled territories do pay salaries to their employees. But these employees do not have access to payments on sick leave, although social services receive contributions deducted from the people's salaries automatically...
There are plenty of such problems. Therefore, in my opinion, all agencies, all ministries must consider all these things that relate to their competence. Then they should get together and say, to what changes and concessions they agree or not, and explain their position. But we do not see this happening. If we see a "no", then we don't understand why it's the "no".
Quite often we hear that, reconciling with certain things you're talking about, we are unknowingly legalizing that "other side", despite the fact that we don't recognize its authority...
We are not legalizing the other side. We are talking about people. The real people, living their ordinary lives, in need of jobs and food. And if we are talking about people, we need to develop mechanisms and tools, and once we have them we can say: "Here, in this situation, Ukraine is doing everything possible to help you."
Moreover, in accordance with international law, Ukraine is obliged to take action to return and reintegration these areas. It is even stipulated by the ECHR rulings on other conflict areas in other countries, such as Moldova. And if the state is idle in returning its territories, it would violate the legislation in respect of its own citizens who live in these areas. We will then be told: "Guys, you've actually done nothing to reintegrate these areas!"
What are most problematic issues to maintain dialogue on with the other agencies?
The most problematic ones are, of course, the questions of corruption at checkpoints, liberalization of movement of small goods. We are not telling anyone to allow monopolization of supply of products or something else from Ukraine and give criminal groups an opportunity to distribute these products, to build up their capital. We are speaking of some relief for ordinary people.
Another debatable and difficult question is whether the people from the uncontrolled territories have the right to receive pensions and social benefits. And I believe, they do. The law confirms it. They are citizens of Ukraine, after all. Another thing is that we can't figure out how we can organize this process in areas beyond government control. But it would be wrong to deny them this right, to object to the right, or not to look for ways to help them exercise their rights. But, again, the solution to this problem is beyond our functions. This is the function of the Ministry of Social Policy.
Chernysh: Another debatable and difficult question is whether the people from the uncontrolled territories are eligible for pensions / segodnya.ua
There is also a problematic issue in the field of culture - the debate surrounding the language of broadcast content. Suppose that the technical part of the broadcast is fine, and then here rises the question of content: people in uncontrolled areas are used to listen to Russian-language content. In my opinion, if there is such a demand in certain areas, I don't see a problem in satisfying it. Moreover, the Russian Federation is constantly speculating on this topic. For example, during Minsk talks, there constantly rise speculations that we infringe someone's rights. But we don't! Everyone has opportunities and rights, we do not persecute anyone, and this is an actual policy of the Ukrainian state. We just need to promote our activity more to debunk Russian myths. We should respond to their lies with normal actions.
We must also engage in this discussion process the bodies responsible for this policy and the owners of the media. We should tell them: "Guys! Look, there are the realities, and someone loves to speculate on them. There is a demand, so let's take a look and decide what we can show to the population. And if we do not show such things, then people will feel it immediately. In response to our weak efforts, they will just say that we are all the same, just wanting to seem different. But we must show that we are different, in fact.
What about the technical component of broadcasting across the uncontrolled territory in the east and in Crimea?
In places where there is no infrastructure for broadcast, there is no sense to restore the "analog" and then switch the digital equipment, according to our commitments to the EU under the Association Agreement. And in a buffer zone in Donbas and at the administrative border with Crimea there is no infrastructure that would provide the opportunity to receive the signal of Ukrainian channels even in those areas.
And how do you see a way out of this situation?
Such infrastructure should be built, but already with the introduction of advanced technology. Thus, we will show that we care do quality work. But so far we haven't received any feedback to our offer in this regard, unfortunately.
Can current capacities possibly cover the occupied territories?
Often the terrain and geographical conditions do not allow us to broadcast to the Russian border, or to the whole territory of Crimea.
Well, how about covering at least parts of these areas?
On the one hand, these parts of areas are very small. On the other hand, we understand that the Russians will immediately kill our signal.
But can't we kill their signal in response?
If we take the other side of the coin, Kherson, Mykolayiv, Odesa, all coastal settlements for quite a while have been listening to the radio broadcast from Crimea. And near the line of contact, I heard these stories personally. In other words, not only do we fail to broadcast in the occupied territories, we also give them an opportunity to broadcast their programs on our territories.
And what is to be done in this situation?
There are two other possibilities for information influence (not only they, but including them). Firstly, if we talk about the younger generation of people (this is the category that urgently needs to be reintegrated), there are plenty of mobile apps that no one can block… If they organize their work properly, no one will be able to see what they are watching.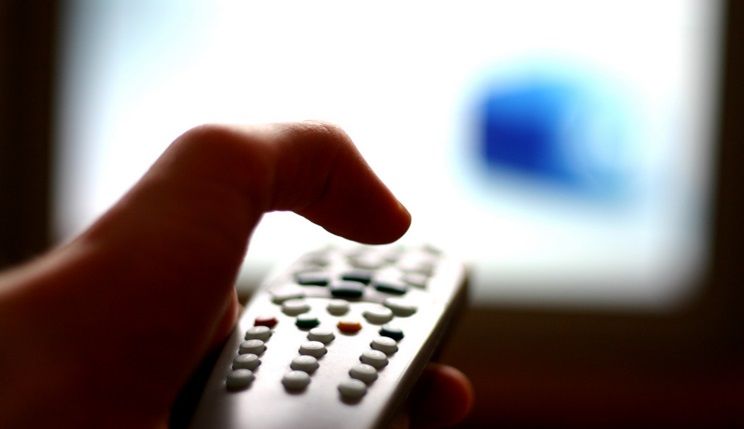 Chernysh spoke about the opportunities for information influence / Photo by Jonas Sveningsson via flickr.com
Secondly, there is the possibility of a satellite signal. Now the Ukrainian TV channels also broadcast via three different satellites. But here we have a separate issue. Today Ukrainian channels are scattered between these three satellites. But we could have collected them all on one platform had the Ukrainian satellite Lybid been launched… It has been laying in Russia for two years already. It's 100% ready and we're still paying off the loan to Canada... And if it flies, the Ukrainian TV could broadcast to all the uncontrolled territories and even across Russia. They could also be received in southern Europe.
Since you mentioned the need to involve media businesses in broadcasting to the occupied territories, do you have any ideas what the content should be like to spark interest among those people?
We recently created a tripartite group, consisting of our ministry, the Ministry of Information Policy, and the National Council on Television and Radio. Within its framework, we are working through options to organize the broadcast in the buffer zone and partly in the uncontrolled territories in the east and in Crimea. We are working on various things, but there are three components - content, licensing, and technical component.
There are various ideas on how we could improve the situation. I would ask the broadcasters, what licenses and what frequencies, what transmitters they have across the country. And I would talk to them, whether they could, under some certain conditions, perform some additional functions – that is, to put near the buffer zone their transmitter to broadcast on the uncontrolled territory. But that is all the long run…
The short-term solution may be mobile broadcasting complexes (by the way, this can be discussed with our partner countries), which would be temporarily installed along the demarcation line and the administrative border with Crimea. But then there also should be a mobile system for issuing licenses rather than a lengthy bureaucratized procedure that takes months. I am glad that there is understanding on this matter in the appropriate committee of the Verkhovna Rada.
Do you cooperate with the security forces in matters of the release of prisoners and search for the missing persons? Are you taking part in the Minsk subgroups?
The Minsk process is the political process, after all. At the same time, there are mechanisms that allow not to politicize the work on prisoner exchange, with the use of experience of previous conflicts across the world - the Caucasus, former Yugoslavia and Latin America...
Therefore, we insist that there must be to paths for this issue, and one of them is bound to be non-political. Our main partner on this path is the International Committee of the Red Cross (ICRC). They've been working on these issues around the globe for 150 years, they are very experienced, and they know how and what to do. In their ranks there are various people – ranging from coroners and exhumation experts to negotiators and accounting clerks. ICRC helps us in training specialists for body identification, they procure body bags, assist with transportation...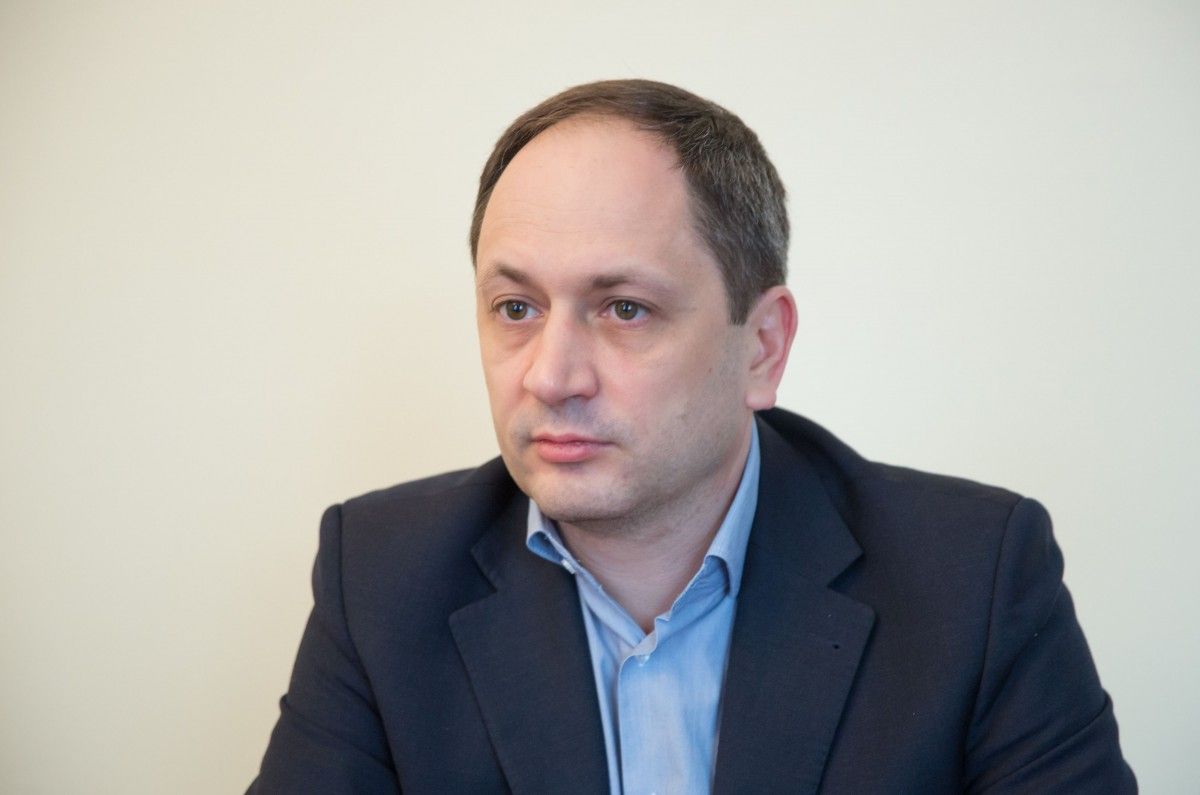 ICRC helps us train specialists on body identification, said Chernysh / Photo from UNIAN
The main thing for us is to clear up the fate of missing persons, to find out whether they are in captivity or no longer alive. The essence of such a system lies in the establishment of a unified database on MIAs, hostages and so on. Together with our international experts, we are preparing a bill on the national system to monitor information on missing persons. I hope that soon this initiative will be submitted to the Parliament.
Furthermore, this also requires a mechanism to somehow communicate with our adversaries. Officially, we cannot do this, so our partners, the ICRC, offered an international mechanism to determine the fate of missing persons that would be separate from the Minsk process. We support it as a State, as was repeatedly stated, but, unfortunately, Russia does not. Neither does it support the wider mission of the ICRC.
This, incidentally, has allowed our international partners, who apparently used to hope that a number of issues could be resolved quickly in the Minsk framework, realize that Russia is not fulfilling its Minsk obligations. Our daily efforts together with the ICRC show that there are many technical issues that cannot be solved in Minsk.
Since we are talking about international cooperation, what, in the opinion of our foreign partners, is needed to be done first in regard to Crimea?
In Crimea, the situation is most unfortunate. International humanitarian organizations, human rights missions are not allowed there, so they see nothing. They are blind on Crimea. And, in my opinion, this makes them feel confused. For our part, we are in contact with a part of the population living in the occupied territory of Crimea, and we receive information on human rights violations, we try to explain that no one can trust the official reports of the Russian authorities on these issues. And we insist that all international organizations be admitted to Crimea, to enable them to confirm our suspicions...
Is the situation in the east of Ukraine monitored more systemically?
In contrast to the Crimea, international organizations are indeed active in the east of Ukraine.
If we talk about the liberated territories, then we are talking about the programs on the development of these territories, infrastructure, economic projects that will be implemented, including through international partners. We develop a monitoring system and a multitrust fund system, to be able to show our partners that we can honestly and transparently disburse the funds.
But what about the uncontrolled territories?
If we talk about the uncontrolled territories, there are several priorities. Firstly, it is necessary to resume programs to fight AIDS, tuberculosis, and other diseases. Our international partners are ready to restart the treatment programs, but there are problems with access to these areas. The MSF (Médecins Sans Frontières, was expelled from Donetsk and Luhansk regions, there are problems with other missions.
Secondly, the UN organizations and the ICRC are actively helping people from the uncontrolled territories that have no means to survive. For our part we are doing everything so that these international missions could easily cross the line of contact. We believe in the reputation of these organizations and we believe that they help people in need. I'm not talking about those who receive salaries from the Russian military, and their affiliates, but about the real people who suffer from this conflict.
Are the IDPs helping the ministry in some way? Do they see your plans as promising?
I am very grateful to the volunteers, because a lot of the things that were supposed to be done by authorities, they do themselves, these non-governmental organizations. Especially in the beginning. Had they not done this, I don't even know how it would have all worked out. And now they are very helpful, too.
They are experienced, they've been operating for two years, they are in direct contact with people, they know their problems... They know legislation inside out, so we have their representatives in all groups to change the legislation. We are constantly holding consultations with them. Maybe we do not embrace them all, of course, but we strive to ensure that their views are taken into account.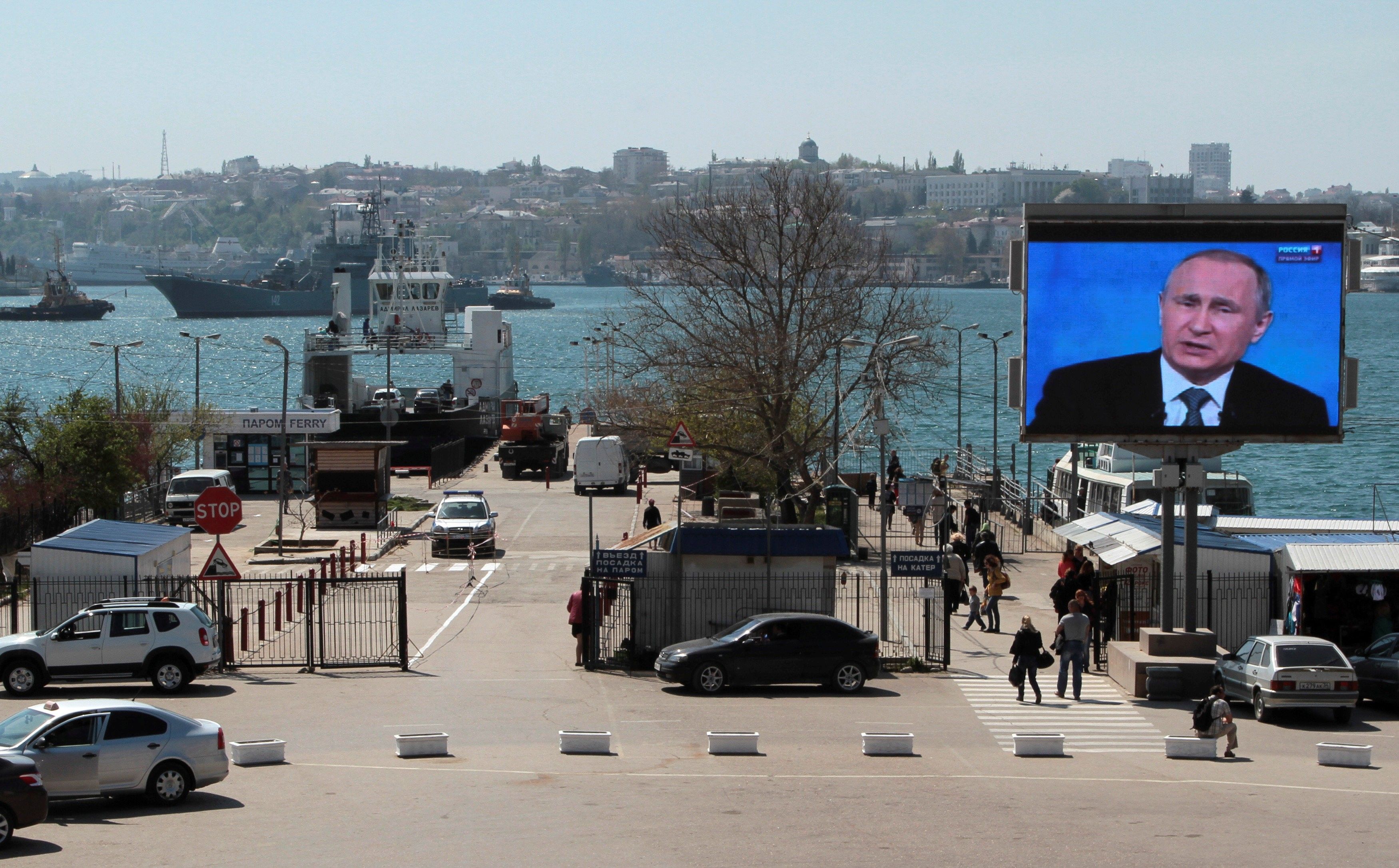 REUTERS
Have you ever heard accusations like "why should we feed Donbas"?
Yes, many times. But not so often now. Once people learn how Donbas residents suffer and what's happening there, once they learn that not everyone is an armed member of terrorist organizations, I want to say that I see a positive trend for humanitarian aid.
That is, you are seeing a positive trend in changing the consciousness of society regarding the occupied territories… Is there such dynamics in the power corridors?
As I mentioned, a lot of people in the regional and central authorities simply do not understand the depth of the problem, they are unaware of what to do during this crisis. Many are wary, but many are simply indifferent. They've never been there [in the east]. They don't see the problem. But it's not right.
I would like people to understand the issue more and see this problem as one of the biggest challenges to Ukraine's national security. Because it is. Moreover, it is a problem of the whole Europe and the whole world.
Tatiana Urbanskaya
If you see a spelling error on our site, select it and press Ctrl+Enter