Deputy head of UN OCHA: "Only two or three are entitled to two or three international organizations have a right to work in Luhansk and Donetsk, that is far not enough"
Deputy Head of the United Nations Office for the Coordination of Humanitarian Affairs (OCHA) Nadir Minbashiyev in an interview with UNIAN said what the humanitarian missions are engaged along the demarcation line and in the occupied territories of Ukraine, elaborating on coordination with the local authorities, and explained  why the demarcation line is turning into an actual border.
Nadir Minbashiyev / United Nations OCHA Ukraine
How is the coordination of various humanitarian missions among each other and with local authorities going, to be able to help the population in the government-controlled territory as much as possible without duplicating each other's functions?
On the ground, there are coordination mechanisms of humanitarian organizations. Coordination is divided into clusters (groups). For example, there are groups that discuss health issues, there are groups that discuss issues of housing - its restoration, repair and so on ... All humanitarian organizations that are engaged in specific programs get together and discuss the needs, resources, categories of people whom they can help (the disabled, pensioners, families with children). And these meetings usually involve the local authorities, too. Some of these groups are even co-chaired by the local authorities to make them aware of what the humanitarian missions are doing.
Often such meetings take place in the cities. The place is determined where different organizations coordinate, and they are joined by representatives of the local authorities.
Unfortunately, this mechanism is not set up well everywhere, and good. And it does not work well everywhere. For example, that's because the organizations, based, for example, in Mariupol, cover too wide a range of settlements.
How often do different groups of humanitarian missions in Donbas meet?
On various issues, with varying intensity. For example, general coordination meetings are held by our organization once a month.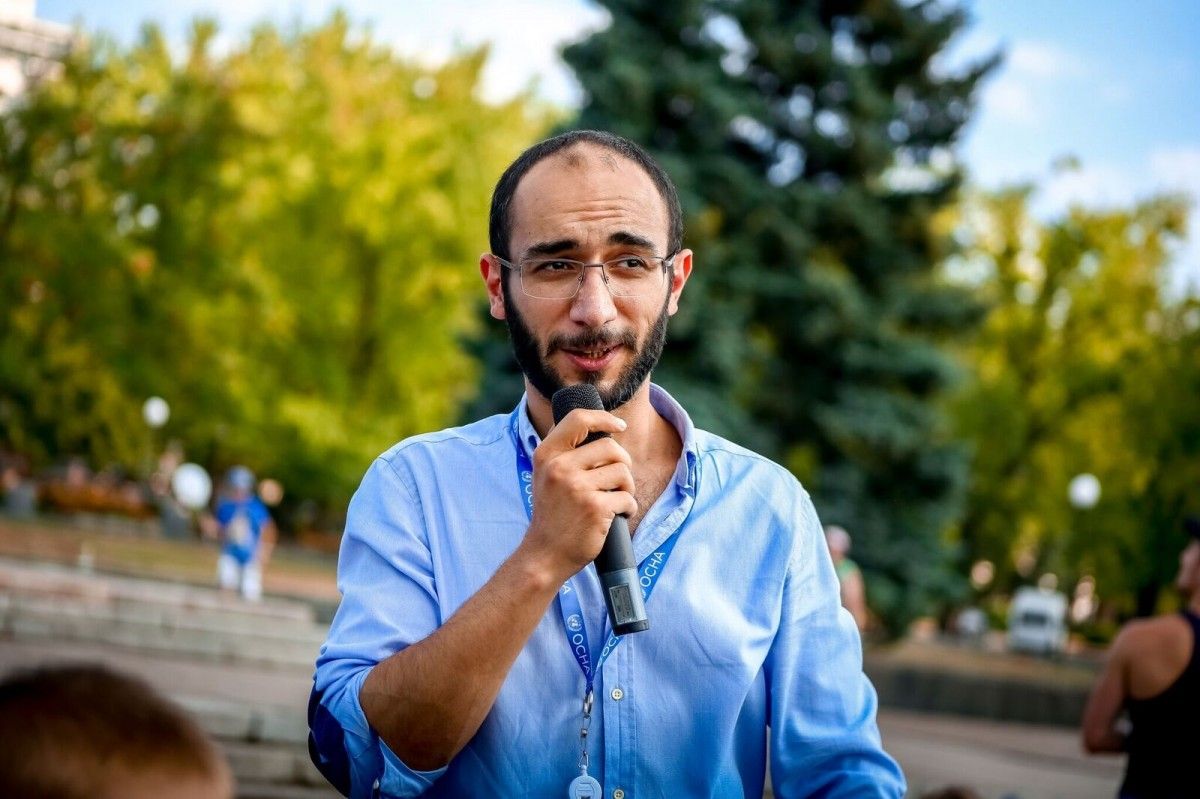 Nadir Minbashiyev / United Nations OCHA Ukraine
Earlier we were meeting more often - once every two weeks. And at the very beginning, the meetings could even take place every week, depending on the needs of programs and their intensity.
Are all coordinators of these programs located on the demarcation line?
Basically, cluster coordinators are based in Kyiv. Only recently, we have decided that they need to move closer - to the east, where, in fact, they are needed.
Quite often we hear an opinion that in solving many issues, the authorities representing the state as such, have been replaced with volunteer movements and civic organizations. And the authorities are, in general, happy with this fact: why do something, if it will be done for them? Actually, the question is whether the humanitarian missions in Donbas do the work that the local authorities are supposed to do?
It is important to have information, collect it as much as possible, about what exactly the people living in eastern Ukraine need, where this help is needed, what help exactly, and who is already working on the elimination of emerging issues in which the mission is not yet involved, and the authorities can do. Therefore, our task is to help them with this, for them to be able to do what they must do because, in the end, it is their obligation and their responsibility to help their people.
When you talk about the responsibility of the local authorities, do you mean exclusively the aid, which is organized on the territory under Ukraine control?
Of course, the responsibility for the government-controlled territories lies with the local Ukrainian authorities. And on the uncontrolled territories, according to international humanitarian law, de facto, - with the breakaway authorities.
And do the international humanitarian missions do the same work in the uncontrolled territories of Ukraine - collection of information, meetings, coordination?
Such meetings are also held there, accordingly. But they are held without the self-proclaimed authorities, they do not take part in it. If there is such a need, separate meetings are held with them [by the representatives of international humanitarian missions].
But there are very serious restrictions on the activities of international organizations there.
That is, there is restricted access in the uncontrolled territories, right?
Yes. Firstly, not all international organizations are allowed there. Only two or three international organizations have a right to work in Donetsk and Luhansk, that is, far not enough. Secondly, their access is limited.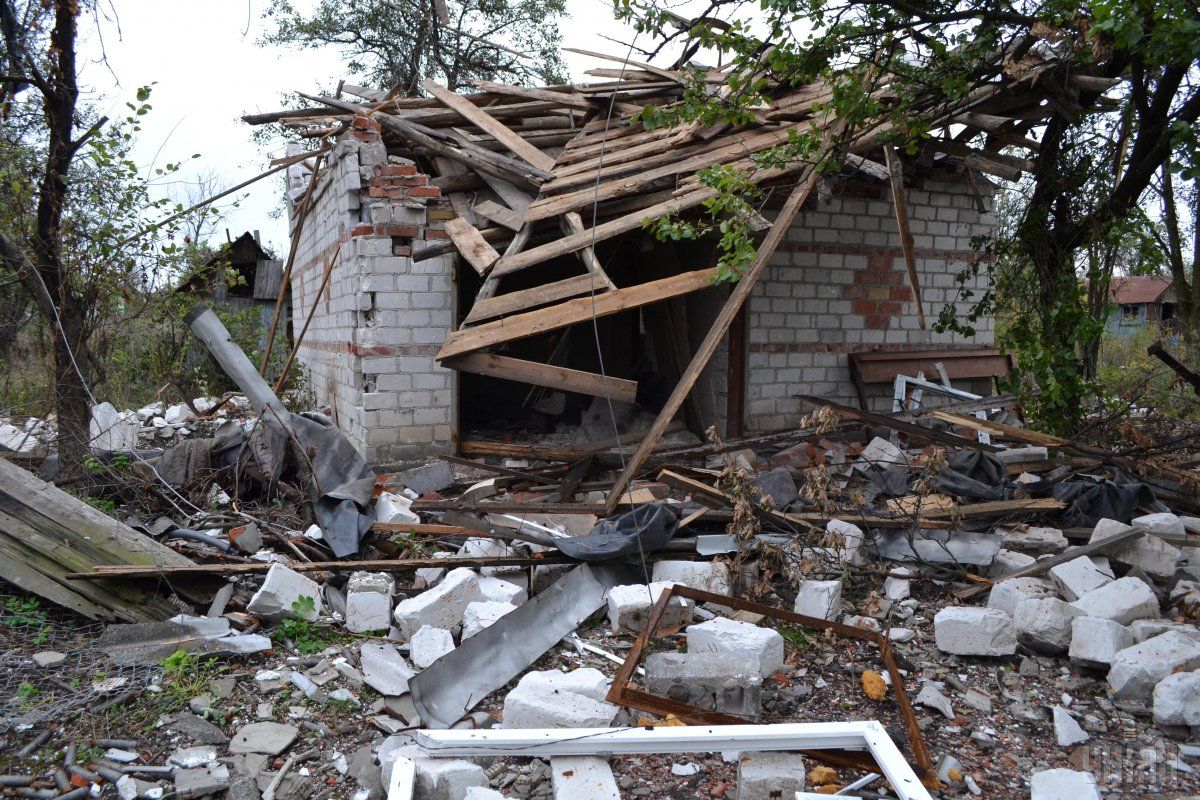 Access to many areas in Donbas is limited / Photo from UNIAN
Now in Donetsk - they call it accreditation - only the International Red Cross Committee and People in Need can work, as well as one small medical organization they recently accredited and several local organizations.
And is there any coordination with the Office for the Coordination of Humanitarian Affairs? I mean, do they help you see the complete picture of what is happening in the territories beyond the control of Ukraine? Are you informed about the needs of the residents in these areas?
This is called a needs assessment and a needs monitoring. Common needs across all sectors are evaluated. This helps us plan how we will respond. In other words, our humanitarian plan is based on these needs.
But, as I said, making such an assessment in the uncontrolled territories very difficult, because the representatives of international organizations are not allowed to go everywhere, not everything can be seen and not always is it possible to communicate with the locals.
It turns out that the assessment of the needs in the territories beyond Ukraine control is fragmented and based on the words of the local population, especially where humanitarian missions themselves are unable to see and assess these needs?
Something like that. Organizations that are on the ground [in the uncontrolled territories of Ukraine], who work there and distribute humanitarian assistance, have the ability to communicate with people. Therefore, for example, when, for example, some construction materials are brought in to rebuild destroyed houses, people might say, well, we need more coal for heating. And representatives of humanitarian missions record that.
That's approximately how it works.
You know, if you read the statements of the self-proclaimed authorities of the "DPR" and the "LPR", it seems that precisely those needs, we are talking about, they can cover on their own...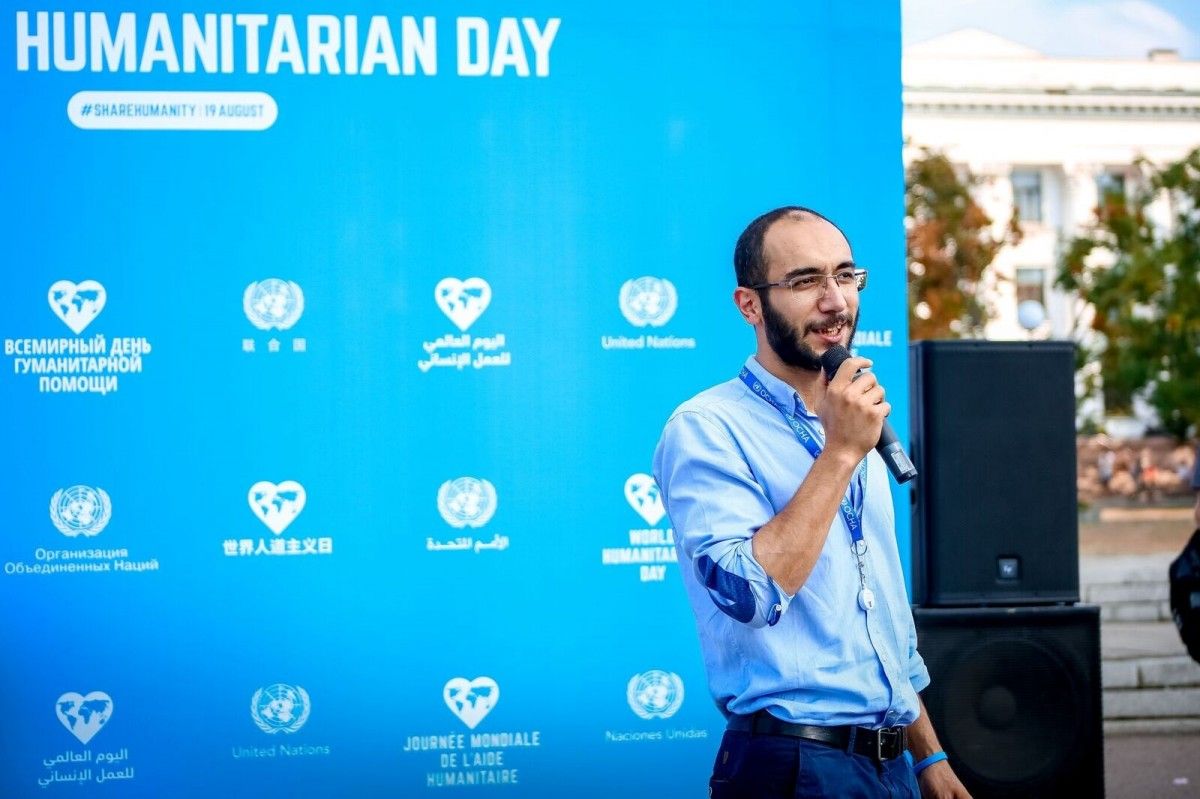 Nadir Minbashiyev said that 25,000-30,000 people pass through checkpoints daily, like in Boryspil airport / United Nations OCHA Ukraine
In Luhansk and Donetsk, among the de facto authorities, there are structures that are also involved in coordination of humanitarian affairs. There are the so-called accreditation committees. They have to accumulate all the data on the needs from the ground and then share this information with the accredited international organizations, distribute aid they receive from other sources, and then, in principle, to say what is left undone, what is left uncovered, and what can be covered from the local "budgets"...
The OCHA has been working in the east of Ukraine since October, 2014. The emergence of a demarcation line in a shape we understand it now, the emergence of checkpoints took place before your eyes. Can you compare how the approach to the arrangement and regulations on crossing the demarcation line through checkpoints changed over these two years?
Over time, the situation at checkpoints has gotten much worse.
That's because earlier, the people moved more freely. And with time, unfortunately, these checkpoints at the demarcation line have are turning into an actual border. For example, even if we look from the point of view of how many people are working here on the demarcation line and how many people are working at Boryspil airport. The same number of people pass daily in Boryspil and there.
One checkpoint has a capacity of 7,000-8,000 people a day...
I'm talking about all checkpoints. Through all checkpoints, some 25,000-30,000 people cross daily. The same number as in Boryspil. But Boryspil (although there is an international border there) runs like a Swiss watch. And how do the staff work here? ...
That is, you can improve the performance of all these checkpoints a lot.
How?
For example, to increase the number of employees, to simplify the procedures of crossing... For example, not to take so much time for checking some old lady, who carries just one bag. She is unlikely to carry a gun, you know...
In addition, when people cross through a checkpoint, after an examination by border guards, they also have to go through the SBU control routine. That is, the same procedure, again. This makes the process longer. And people are waiting for 10-15 hours, spend the night there... And spending the night there in the winter is very, very tough...
Tatiana Urbanskaya
If you see a spelling error on our site, select it and press Ctrl+Enter