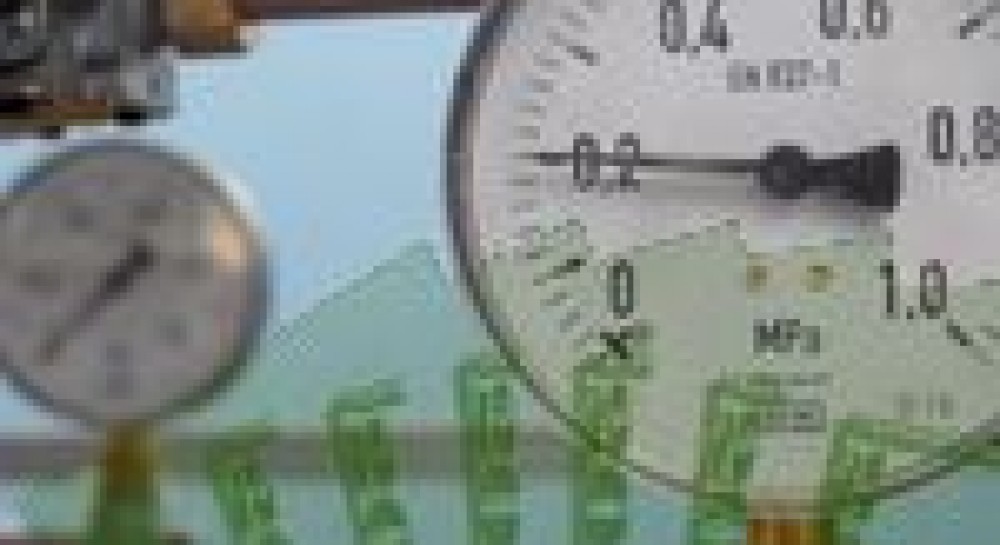 Pipeline politics? Russia and the EU's battle for energy
While Russian gas giant Gazprom is drawing up long-term plans to strengthen its grip on Europe with pipeline projects backed by the Kremlin, the EU`s response strategies are only in the early stages...
While Russian gas giant Gazprom is drawing up long-term plans to strengthen its grip on Europe with pipeline projects backed by the Kremlin, the EU`s response strategies are only in the early stages of development.
Milestones:
1 Jan. 2006: Russia briefly interrupts gas supplies to Ukraine over payment dispute, triggering criticism in the West that the Kremlin is using energy as a political tool. 
26 May 2006: First oil pumped thorugh the Baku-Tbilisi-Ceyhan pipeline. 
4 Oct. 2006: Agreement between Russia and Germany on the Nord Stream gas pipeline project under the Baltic Sea. 
15 March 2007: Russia, Bulgaria and Greece sign agreement on Burgas-Alexandroupolis oil pipeline. 
29 April 2008: Russia and Greece sign deal on the South Stream gas pipeline, a project perceived as a rival to the EU`s flagship Nabucco project. 
16 Oct. 2008: EU summit endorses report on energy security by the French EU Presidency, inviting EU countries and institutions to diversify energy sources and supply routes. 
2009: Expected completion of Medgaz pipeline originally foreseen for 2001 between Algeria and Spain.
Russian ambitions
Recent developments have shown that using energy as a tool, Russia is increasingly able to influence EU decision-making, primarily through "divide and rule" tactics.
Emboldened by the flow of petrodollars (and euros) in recent years, Russia has revealed ambitions to block plans to bring gas from Central Asia into the EU, bypassing Russian territory.
In addition, Russia is devising plans to avoid unfriendly transit countries. The Nord Stream and South Stream pipelines under the Baltic and the Black Sea are part of this strategy. The policy would also allow Moscow to keep traditional transit countries under pressure, as supplies to those states could be cut without affecting deliveries to the West.
Russia: Friends and foes in Europe
A recent study  by Stefano Braghiroli and Caterina Carta has categorised EU countries according to their level of loyalty towards Russia.
On one extreme are the "Eastern divorced" countries of the former Soviet bloc, which nowadays are for the most part hostile to Moscow (Estonia, Lithuania, Poland, Latvia, the Czech Republic and Slovakia).
On the other are the "loyal wives", which maintain good relations with Russia (Italy, Austria and Greece).
In between are the "vigilant critics" (Romania, Slovenia, Sweden, Bulgaria, Hungary and the United Kingdom)
and the larger group, the "acquiescent partners" (Belgium, Denmark, Finland, France, Germany, Ireland, Luxembourg, the Netherlands, Portugal and Spain). 
Sympathy with or antipathy towards Russia may not represent the main disruptive force within the EU. But there is obvious readiness on Russia`s part to engage in pipeline projects with countries such as Italy, Austria, Bulgaria, Greece, Hungary, Germany and Slovenia. Conversely, Moscow clearly intends to isolate critics such as Poland, the Czech Republic, Slovakia and the three Baltic states.
The Georgian crisis of August 2008 revealed that Russian leaders did not fear the imposition of EU sanctions on their country. The Kremlin would expect "friendly" countries like Italy, which is central to the Gazprom jigsaw, to veto all hard-hitting decisions.
Yet the EU`s moderate criticism of Russia for its "disproportionate" response to an "irresponsible" Georgian attack on its breakaway regions of Abkhazia and South Ossetia was probably the right decision, as the alternative appeared to be a return to Cold War rhetoric. Nevertheless, the influence of energy dependence over decisions made by individual EU countries cannot be ignored, despite being difficult to measure.
Perhaps the most visible indication that Russia has regained influence in Europe came from NATO members` opposition to giving Georgia and Ukraine clear membership perspectives in April 2008 (EurActiv 02/04/08). According to observers, it was the first time that a non-NATO member – Russia – had been able to veto an American proposal to expand the alliance.
EU response: Towards a European energy security agenda
The European Commission`s Second Strategic Energy Review, unveiled on 13 November 2008, warns that Europe will continue to rely on oil and gas imports until 2020, despite efforts to switch to a low-carbon economy (EurActiv 14/11/08 ).
Europe has a strong interest in a well-functioning global oil market based on transparency and reasonable, predictable prices. For gas, however, reliance on pipelines creates interdependence along the supply chain, the review warns.
In response, the EU is seeking a balanced energy partnership with Russia and is pushing for the renewal of a wide-ranging Partnership and Cooperation Agreement (PCA), which includes energy relations as part of a broader trade arrangement.
The EU is concerned that Russian companies are limiting their investment in developing new oil and gas fields. It is also worried about the legal difficulties encountered by European companies investing in Russia, such as Shell and BP, which have been forced to sell key assets to Gazprom to keep their operations going.
However, the Georgia crisis of August 2008 showed that friendly European countries were unwilling to go too far in imposing economic sanctions and freezing negotiations over the new EU-Russia basic treaty (EurActiv 2/09/08).
Should Russia fall short of its export commitments in the next few years, not only would gas prices soar, but Moscow would be able to cherry-pick individual European countries to which to sell its gas, leaving others in the dark. This is why the Commission`s second strategic energy review uses the term "resilience", meaning the capacity to resist supply disruptions.
The document also admits that there is currently no definitive emergency plan at EU level to deal with short-term supply shortfalls or disruptions. The Gas Coordination Group, a body which advises the Commission on gas supply security issues, should become a forum for this kind of work, the strategy argues.
In addition, should the Lisbon Treaty be ratified, a mechanism would be introduced to increase solidarity among EU members "if severe difficulties arise in the supply of certain products, notably in the area of energy". Also, it was recently confirmed (EurActiv 13/05/08) that consensus has been reached in the European Parliament to create another top EU job, that of high official for foreign policy on energy security. The new office would be part of a future `Foreign Minister`s Office` created under the Lisbon Treaty.
Issues:

Gas: A geopolitical commodity
Unlike oil, which can be easily shipped in containers, gas is a commodity which is more difficult both to transport and to store. Despite efforts to shift to Liquefied Natural Gas (LNG), the technology remains relatively expensive and pipelines remain of primary importance, both economically and geopolitically.
The EU only produces a quarter of the gas it consumes. It imports another quarter from Russia, 16% from Norway and 15% from Algeria, with the remainder coming from Libya, Nigeria and Central Asia.
From this perspective, the Union`s dependence on Russian gas does not appear to be quite so dramatic: unless figures for individual countries are considered. While Spain does not import any Russian gas at all, Poland, Estonia, Latvia, Lithuania and Finland supply 100% of their gas needs from Russia.
European solidarity requires such realities to be taken into account, as well as the situation of non-EU countries such as Ukraine, which is also highly dependent on Russian supplies both as a consumer and a transit country.
Towards an OPEC for gas?
Meeting in April 2007, major gas-exporting countries decided to set up an expert group to examine issues such as gas pricing. Although they rejected the idea of forming a cartel for now, Algerian Energy Minister Chakib Khelil said at the time that "in the long term", the objective was to "move towards a gas OPEC" (EurActiv 10/04/07).
Moscow is keen to develop a cartel which would decide on gas pricing and production levels. It is able to pursue a clear strategy to support such a cartel via Gazprom, the state-controlled energy giant.
In October 2008, Gazprom representatives met representatives of Iran and Qatar in Tehran with the objective of establishing a `gas troika`. Gazprom CEO Alexei Miller announced his intention to institutionalise the structure by drawing up a charter and establishing a headquarters. Together, the three countries hold an estimated 60% of the world`s known gas reserves.
But building a cartel to control gas prices will be difficult, experts say (EurActiv 20/04/07). Unlike oil, gas is mostly traded on long-term contracts, often over 20-25 years, making it more difficult to introduce short-term price variations. In addition, gas markets remain largely regional as deliveries still rely on cost-intensive pipeline infrastructures. The Russian push may therefore be of a more psychological nature, rather than based on sound economic analysis, experts believe.
Post-Soviet era: US pipeline deals in Russia`s backyard 
Following the collapse of the Soviet Union, US strategists achieved their ambition of diversifying oil and gas transport routes to Europe. For the first time, deliveries to the West were able to bypass Russian territory, helping the US to knit a web of friendly states in the Caucasus and Central and Eastern Europe.
The Baku-Tbilisi-Ceyhan (BTC) oil and the Baku-Tbilisi-Erzurum (BTE) gas pipelines in particular became a reality thanks to unequivocal US support. But such activity angered Moscow at a time when Russia was embroiled in an economic slump amid declining influence over its former satellite states in Central and Eastern Europe.
Russia`s post-2000 resurgence
Russian moves to reassert its authority, especially after Vladimir Putin took over as president from Boris Yeltsin, may be considered as a reaction to this flurry of US activity.
The first warning came on 1 January 2006, when Russia briefly interrupted its gas supplies to Ukraine over a payment dispute. The move, which took place on the very day that Russia took over as chair of the G8 group of industrialised nations, was seen by the West as a warning and a response to Ukrainian President Viktor Yushchenko`s bid to join NATO.
`Nord Stream` gas pipeline 
The following year, Russia launched a project to build a gas pipeline linking Russia directly to Northern Germany across the Baltic Sea. Billed `Nord Stream`, the project was launched in partnership between Russian giant Gazprom and German companies E.ON and BASF.
Critics pointed to attempts by Russia to bypass Ukraine, Poland, the Czech Republic and Slovakia, which had tense relations with Moscow. Western countries and transit countries themselves suspected the Kremlin of preparing a scenario whereby their supplies of Russian gas could be halted without affecting Germany and Western Europe.
Indeed, Russia`s cooler relations with some of the countries in its periphery were also accompanied by warmer ties with major consuming countries. Significantly, former German Chancellor Gerhard Schroeder was appointed head of the shareholders` committee of Nord Steam AG soon after leaving office in November 2005. Schroeder was later criticised for apparent conflict of interest after signing a state guarantee of one billion euro should Gazprom ever default on a loan just before stepping down as chancellor. The guarantee has never been used.
Ukraine: Pushing for `White Stream` 
Today, Ukraine is confident that its position as a major transit country for Russian gas also provides a guarantee against the possibility of Russian aggression.
But the Nord Stream pipeline could change the situation, isolating Ukraine by loosening the country`s ties with Western nations that rely on the gas that crosses its territory. To counter this threat, Ukrainian Prime Minister Yulia Tymoshenko, during a visit to Brussels on 28-29 January 2008, proposed a joint EU-Ukraine project to bring more Caspian gas to Europe.
The project, termed `White Stream`, would bring gas from Turkmenistan via the Caspian Sea, South Caucasus and the Black Sea to Ukraine and EU territory. Tymoshenko, who often dresses in white, originally outlined this concept in 2005 during her first premiership.
French Foreign Minister Bernard Kouchner recently warned of a possible Russia-Ukraine conflict similar to the one in Georgia. The reality of this threat was further developed by French MEP Bernard Poignant (EurActiv 19/09/08).
`South Stream` gas pipeline
During the last days of his term, on 29 April 2008, Russian President Vladimir Putin signed a deal with Greek Prime Minister Kostas Karamanlis for the South Stream gas pipeline, a project perceived as a rival to the EU`s flagship Nabucco project.
South Stream was launched in 2007 by Italy`s ENI and Russia`s Gazprom. It is designed to pump 30 billion cubic metres of Russian gas per year to Europe: under the Black Sea via Bulgaria, Greece, Serbia and Croatia to Italy.
A branch of the South Stream pipeline will run through Serbia and Hungary to Austria, ending at the Baumgarten gas storage facility. Previously, on 25 January 2008, the Austrian state-controlled energy company OMV and Gazprom had signed a deal to turn the Baumgarten trading platform into a 50%-50% joint venture. This was wrongly seen by observers as a move to deprive Nabucco of its strategic hub, as the ownership of the gas storage does not change. Exhausted gas fields in Baumgarten are now used for underground storage of gas needed to compensate fluctuations between winter and summer demand.
`Burgas-Alexandroupolis` oil pipeline
The following month, Putin - together with Bulgarian Prime Minister Sergey Stanishev and Greek Prime Minister Kostas Karamanlis - signed an inter-governmental agreement to launch the Burgas-Alexandroupolis oil pipeline project. The pipeline aims to transport Russian and Caspian oil from the Bulgarian Black Sea port of Burgas to the Greek Aegean port of Alexandroupolis, bypassing the Bosphorus strait of Istanbul.
The US, a solid ally of Turkey, has expressed concern that Russia holds a 51% stake in the project, with a Senate report calling it "the first Russian-managed oil pipeline in the EU". The pipeline is expected to be completed in 2011, with construction scheduled to start in 2009. Among the outstanding issues is the ownership of the terminal in the Bulgarian port of Burgas.
EU projects in the Caspian: Nabucco
The most striking examples of the "divide and rule" tactics pursued by Russia in the European Union can be found in the Caspian. A likely victim of the Union`s difficulties in dealing with its Russian partner is the EU`s flagship Nabucco pipeline project, which aims to bring Caspian gas to Vienna in Austria from the Georgian/Turkish border and the Iranian/Turkish border. The gas would be shipped via Turkey, Bulgaria, Romania and Hungary.
However, continued private-sector hesitation to finance the project and the brief war between Georgia and Russia in August 2008 mean that Nabucco faces an uncertain future (EurActiv 25/08/08). Officially, the European Commission refuses to admit to any setbacks. It also maintains that Nabucco is not an attempt to find alternatives to Russian supplies but a necessary additional channel (EurActiv 4/07/08). This position is confirmed by one of the companies central to the Nabucco project – OMV of Austria.
The French Institute for International Relations (IFRI) sees the Georgia crisis as a turning point in Russia`s attempt to recover control of the Caspian. It notes that Moscow could have destroyed the BTC and BTE pipelines which run through Georgia, but refrained from doing so. IFRI sees this as a sign that Russia, although tempted by military solutions, increasingly prefers the leverage of the market.
Central Asia and the Caucasus
In the cases of Turkmenistan and Azerbaijan, Russia did not use political pressure to channel resources through its own pipelines, preferring only cash arrangements. In August 2008, in the midst of the Georgian conflict, Gazprom offered to buy all of Azerbaijan`s gas exports, proposing to buy their gas at market prices and resell it to the West via its favoured pipeline network (EurActiv 25/08/08).
The `Finlandisation` of Azerbaijan and Georgia – transformation into neutral states in exchange for keeping their sovereignty - would complete Russia`s recovery of the Caspian, according to IFRI. The process has already been successfully applied to Armenia, IFRI notes.
Meanwhile, the EU is also trying to convince Kazakhstan, Turkmenistan and Uzbekistan, which are home to some of the world`s biggest oil and gas reserves, of the need to diversify their supply routes (EurActiv 11/04/08). 
However, the Central Asian countries may be tempted to choose the Russian option, especially since human rights groups are urging the EU to seize the opportunity to apply pressure on Central Asian governments to improve their record in this area.
Nabucco: the litmus test
If EU governments were to finance Nabucco, at an estimated cost of 10 billion euro, despite uncertainties regarding the availability of gas to fill the pipeline, it would give out a strong political message. In a certain way, it would match the political design of some Gazprom projects such as South Stream, which are suspected to be far from cost-effective. However, a major difference between Nabucco and South Stream is that the former will be privately financed and thus needs to be cost-effective.
According to a study recently presented to the foreign affairs committee of the US Senate by Zeyno Baran, director of the Hudson Centre for Eurasian Policy in Washington, DC, Gazprom is willing to use its pipelines at low capacity, losing money in the short term. After having killed off all the competition, Russia expects to end up with a web of pipelines under its control, similar to the blood system in an organism. Once such control has been established, Baran says Russia could apply even more leverage to extract political concessions from European countries in exchange for gas.
In a recent interview with Handelsblatt, EU Energy Commissioner Andris Piebalgs made it plain that Nabucco remained an important project for achieving supply diversity. He added that he expected construction to start in 2010 with the first gas flowing by 2013, although problems persist. Among them, he specified the cost of transit trough Turkey, yet to be negotiated, and the contractual guarantee of access to Turkmen gas. Turkmenistan has a long history of supplying gas to Russia and Moscow is pressuring the government in Ashgabat to give Russia exclusive access to the country for gas exploration and exploitation purposes.
Building Nabucco simply to counter Russia`s ambitions may be the wrong strategy, experts warn. In a recent report for the French EU Presidency  , Claude Mandil, formerly executive director of the International Energy Agency (IEA), suggests that the EU should build Nabucco not to rival Gazprom, but together with Gazprom, accepting that the pipeline must also transport Russian gas.
The paper, entitled "Energy Security in the European Union," suggests a renewal of EU-Russia relations in the energy sector, based on substantial auto-criticism. Mandil in particular wonders whether the EU has alienated Russia with a policy of double standards. The French energy expert says the EU is insisting that Russia must open its internal energy transport market to European companies, but within the Union there is a practice of denying third-country companies such access.
Similarly, Brussels is asking Moscow to open up its energy market and insfrastructure to foreign investors. "But how do we react in Europe to acquisition attempts by foreign investors?," asks Mandil. He considers it unfair of the EU to insist that Russia should ratify the Energy Charter Treaty, recognising the validity of a number of Russian arguments.
The French energy expert goes as far as advising that the "Gazprom clause" - designed to limit the Russian giant`s penetration into the European market - should be abandoned, and that the European market should be protected by the strict enforcement of rules valid for all.
Positions:
Speaking at a conference in St. Petersburg held on 7 June 2008, Gazprom CEO Alexei Miller complained of opposition, in his words, to the company`s participation in projects on EU territory. "We find this opposition simply astounding! Especially if one takes into account the acute energy deficit currently facing the European economy. One gets the impression that certain European officials are still unable to decide what it is they fear more – a real energy shortage, or the fictitious `Russian threat`," Miller said. He gave assurances to his Western counterparts by saying that the market situation in Russia was changing: Gazprom`s profits do not only come from foreign markets.
On 8 July 2008, the Alliance of Liberals and Democrats in Europe (ALDE) issued a statement expressing the group`s environmental concerns regarding the planned `Nord Stream` Baltic gas pipeline linking Russia and Germany. The statement went further: "ALDE members share the environmental concerns, but also underline and deplore the politico-strategic dimension to the project, which has led Russia to negotiate a bilateral deal with one member state to avoid seeking approval and paying transit fees for a land-based pipeline and thus disregarding the concerns of neighbouring Baltic states."
Speaking on 24 May 2008 during the spring session of the NATO Parliamentary Assembly (NATO PA), Roland Götz, a researcher at the German Institute for International Affairs and Security, said there was no geopolitical risk regarding the diversification of gas delivery given the density of the network of gas pipelines linking Russia to Europe.
Götz considers this analysis to be reinforced by the development of gas pipeline projects such as Nord Stream, intended to link Russia and Germany under the Baltic, and Nabucco, which should bring natural gas from Central Asia and Azerbaijan to Central Europe. "Unlike oil, there will probably be no gas supply problems in Europe for the next twenty years," said Götz.
In his report `Energy Security in the Transatlantic Region`, unveiled at the spring 2008 session of the NATO Parliamentary Assembly, Bulgarian MP Mario Tagarinski  criticised the European Commission for its inability to oppose Gazprom`s strategy. "The current European Commission is perceived as being liberal and `pro-market`. It believes that market rules, rather than geopolitical considerations, should be applied in the energy sector. Therefore, the Commission actively promotes the liberalisation and decentralisation of energy markets in Europe, despite concerns [that] Gazprom […] is increasing its share of European energy grids."
In a paper published in 2005, Özden Zeynep Oktav, a professor at Yildiz Technical University  in Istanbul, criticised US policies towards the `Baku-Ceyhan bloc` for leading to the growing polarisation of regional politics. Prof. Oktav argues that by favouring a partnership of Azerbaijan and Georgia with Turkey, Washington`s policy of containment and isolation were meant to block Iran's power in the area and to prevent Russia from reasserting hegemony over the region.
But in a way, the Baku-Ceyhan project also fuelled a rapprochement between Russia, Iran and Armenia while solidifying a strategic alliance between Azerbaijan, Georgia, Turkey and the US, Prof. Oktav wrote.
Quentin Perret, a former research fellow at the Fondation Robert Schuman (Paris), argues in a paper published in 2007 that Russian "energy nationalism" has been largely prompted by what he calls the experience of the 1990s, which "essentially discredited Western economic prescriptions among Russians of all stripes". As a consequence, Perret laments that the most contentious issue now is the fate of Russia`s "near abroad".
"Ukraine, Belarus, Moldova and Georgia have not just become pawns in a potentially destructive game of EU-Russian geopolitical rivalry, they have also become a bone of contention within the EU itself, with new members accusing old members of selling out these countries` interests for the sake of peaceful relations with Russia," Perret writes. He concludes that "in the long run, this disagreement is probably the single biggest obstacle to any effective common European foreign policy – including a common external energy policy".
Dr. Shamil Midkhatovich Yenikeyeff, a research fellow at the Oxford Institute for Energy Studies (OIES), writes in an Oxford Energy Comment published in August 2008 that unabated competition between Russia, the US, and Europe as traditional guarantors of security in the Caspian and Central Asian countries is likely to destabilise the region even further.
Dr. Yenikeyeff invests his hope in a potential rapprochement between the US and Iran, which "could further considerably change the energy game in the region and give a boost to alternative energy supplies to Europe as well as other exotic routes for Caspian and Central Asian oil and gas".
If you see a spelling error on our site, select it and press Ctrl+Enter