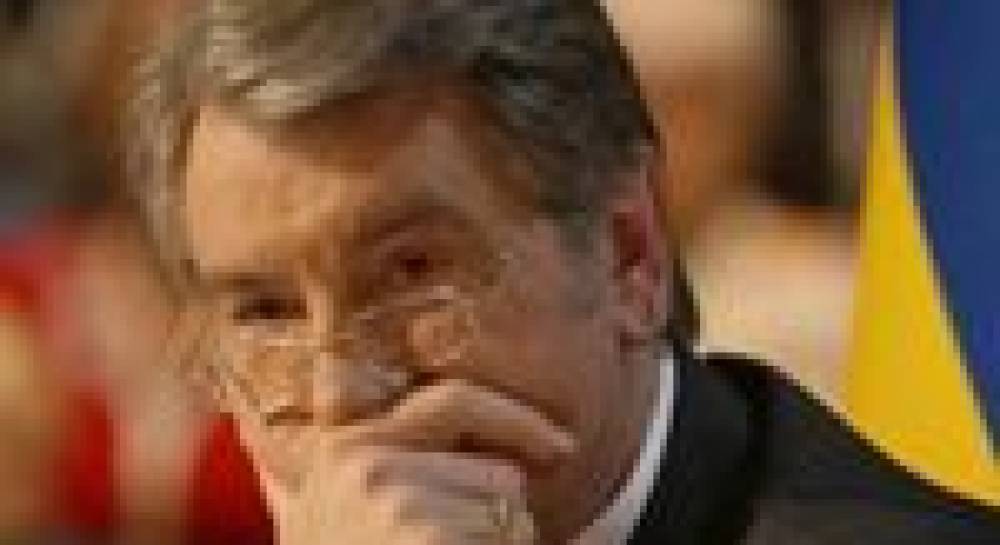 We're ready if you are
13:34, 01 December 2008
1933
We are interested in the MAP and we are expecting a positive signal from the alliance. We believe we are ready for deeper cooperation. Taking it to a qualitatively new level will undoubtedly be mutually beneficial...
This week, Brussels will host a meeting of NATO foreign ministers which will give a comprehensive assessment of Ukraine`s progress in conducting reforms. Among other things, the meeting will discuss NATO`s Membership Action Plan for Ukraine.
I shall be straightforward: We are interested in the MAP and we are expecting a positive signal from the alliance. We believe we are ready for deeper cooperation. Taking it to a qualitatively new level will undoubtedly be mutually beneficial.
Ukraine has more than once proved the effectiveness of its participation in the system of European and Euro-Atlantic security. At the NATO summit in Bucharest, the allies gave a high assessment of Ukraine`s contribution to all peacekeeping operations and missions conducted under the aegis of NATO and the United Nations. We are ready and able to bear joint responsibility. This has been manifested in peacekeeping operations in Croatia, Bosnia-Herzegovina, Kosovo, Afghanistan and other "hot spots."
I should recall that Ukraine voluntarily gave up one of the largest nuclear arsenals in the world. At the present time, Ukraine guarantees the security of energy transit across its territory.
We have every reason to state that Ukraine`s membership in NATO will strengthen the role and security capabilities of the alliance. That is why the conclusion made by the allies in Bucharest sounded unambiguous: Ukraine will be a NATO member.
Why does Ukraine aspire to join NATO? To us this is an issue of sovereign choice, a strategic course and civilization progress. Ukraine is striving to join NATO not for defense purposes only. After all, we do not regard a single country as one that could afford real threats against us.
However, Ukraine is part of a globalized world that is developing dynamically. Ukraine`s desire to join NATO is an aspiration to become part of the most effective system of collective security and to share joint responsibility for common space.
We also clearly realize that Ukraine`s success on the path towards NATO hinges on the implementation of key reforms in this country. We are not walking away from this course even though sometimes we have to overcome not only objective, but also subjective, artificial and at times aggressive obstacles.
I am convinced that NATO is interested in Ukraine no less than Ukraine is interested in NATO. We understand the discussions going on inside the organization: The main concern is Russia`s negative reaction to Ukraine`s Euro-Atlantic aspirations. In this respect I should note that the alliance has always emphasized an open-door policy.
The dissatisfaction of third countries cannot be a signal for the alliance to give up its declared principles. The position of the Russian Federation on NATO enlargement has been known for a long time and did not emerge yesterday.
We remember the first and second waves of NATO enlargement in 1999 and 2004. Back then we also heard angry rhetoric and calls "not to interfere in the sphere of Russian interests." But this did not stop the alliance from gaining new members.
We are not so much worried about Russia`s attempts to control the alliance`s cooperation with Ukraine as we are about the policy of double standards in our northern neighbor`s security approaches. The rhetoric gets particularly tough when it comes to the right of sovereign Ukraine to independently determine its own security policy. We keep trying to persuade our Russian partners to change their categorical stance, taking present-day realities into account. It is no secret that at the moment Russia is gaining far more in practical terms from cooperation with NATO than Ukraine is. In addition, Russia declares interest in continued, deeper cooperation.
Therefore, there is no need for, or sense in, blocking natural processes, which have already reached a point of no return. Let`s negotiate and develop beneficial, open and sincere dialogue on security issues.
NATO is currently looking for ways to adapt to new realities and conditions. The development of a new strategy blueprint for the alliance is aimed precisely at that. We welcome these efforts, and we are convinced that the new strategy should envisage all future realities, including Ukraine`s membership of NATO and the development of collaboration with Russia.
We actively continue diplomatic consultations with all our partners in the alliance, and we see that some NATO member states still have doubts about the advisability of Ukraine gaining membership in the alliance or even being granted a MAP.
I would like to advise them not to form their opinion on Ukraine on the basis of stereotypes of the past, much less under the influence of external pressure.
It is very easy to dispel the doubts: It is enough to compare the Ukraine 15 years ago with the present-day Ukraine and to make a fair assessment of our progress and our bilateral cooperation with NATO.
We have in effect been functioning under a MAP for quite a long time. Ukraine completely fulfills annual target cooperation plans. Most of the basic criteria of reform and getting closer to NATO standards have been met, and the Armed Forces of Ukraine are ready for full-fledged integration into the alliance`s unified system. Practice shows that this is even more important than the formal presence or absence of a MAP.
I would not like the ongoing political developments in Ukraine to be used as a pretext. Democracy is always a complicated political process. A consensus emerges in society as a result of people being informed and making a conscious choice. These processes are continuing. A national consensus is, meanwhile, reflected in legislation. Ukrainian legislation, which has been approved jointly by the authorities and the opposition, sets the goal of attaining NATO membership.
The MAP is just one of the rungs of a ladder. It can either be included in the itinerary or be omitted. This is not a decision on membership in the alliance. A decision will not be made until both Ukraine and NATO are ready. It is the forward outlook, political will and strategic action that are topical today. New, enlarged Europe has got a chance to finally do away with the division lines and zones of influence that have lingered on since the times of the Cold War.
Do we see Europe as strong, secure and united? If so, there are no obstacles to Ukraine being granted NATO`s MAP and membership.
By Viktor Yushchenko, President of Ukraine
If you see a spelling error on our site, select it and press Ctrl+Enter