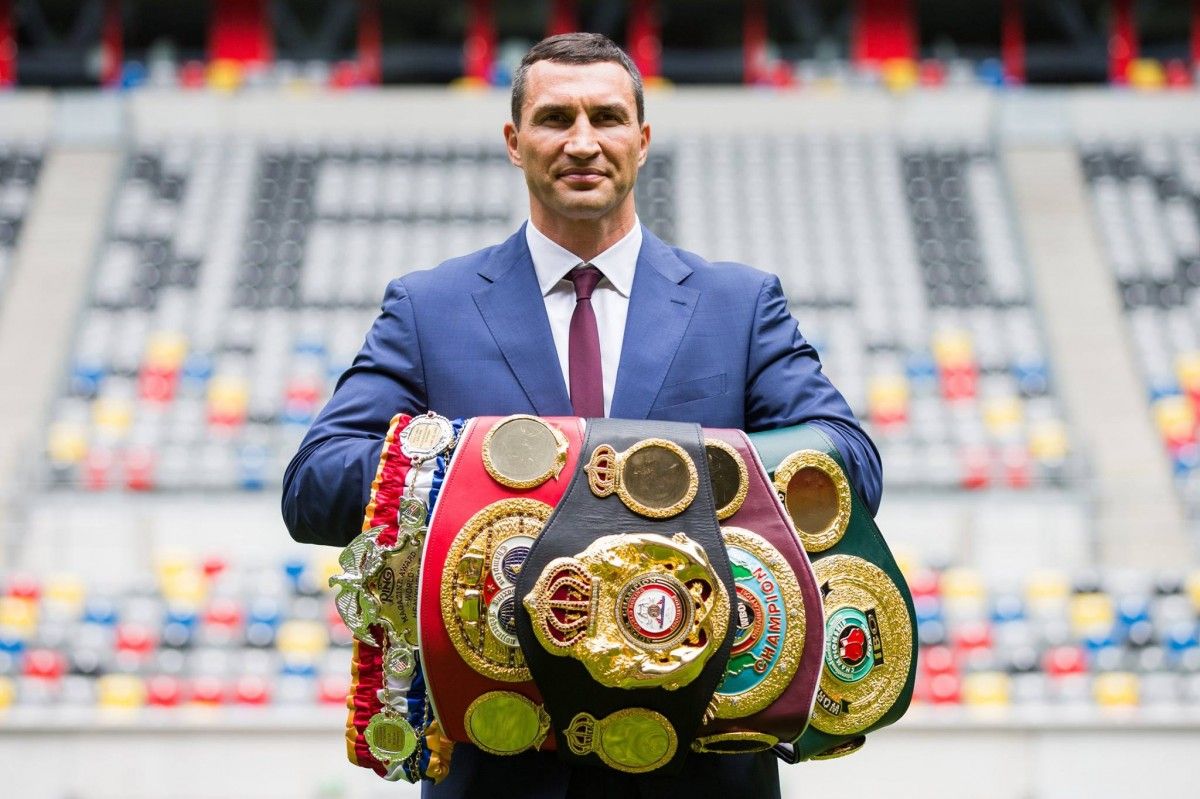 Wladimir Klitschko: 21 years of great victories
23:50, 03 August 2017
5 min.
453
Thursday morning, Ukraine's greatest boxer Wladimir Klitschko announced his retirement. His career will go down in history of boxing and professional sports in general. UNIAN recalls the most significant milestones on the path of the Ukrainian champion.
There has been almost a quarter of a century of fights at the highest level, records beaten in terms of title defenses, years at the very top of the boxing Olympus on par with his brother, when only the two of them owned all champions titles.
The younger Klitschko brother has first become champion in 2000, having won the WBO belt. According to analysts, this belt is the least prestigious among all four - WBA, WBC, IBO, and IBF. Nevertheless, he remained the holder of this belt both in the heyday of his career and at its decline (2008-2015). Moreover, in the same years he also owned belts of the IBF (2006-2015), IBO (2006-2015) and WBA (2011-2015). The only belt that Klitschko, Jr. never tried on was that of WBC. In fact, it was owned by ... his older brother Vitali Klitschko. Some 5-10 years ago, the idea sprung to the top agenda of the boxing community to hold a a bout between the two brothers for the title of the absolute world champion. However, this fight was never meant to happen. And it could hardly have happened...
Klitschko became a professional boxer in 1996, some time after his victory in the Atlanta Olympics. And immediately after that, his career went up the hill. He "survived" the initial period when he confidently won a series of fights with mediocre rivals. As early as 1998, he won the right to fight for his first champion title, the vacant WBC International belt. In this battle, in February 1998, he knocked out Marcus McIntyre in the 3rd round.
Klitschko-McIntyre, the first title fight in Wladimir's career
In a month (!) Klitschko won on points Everett Martin in a 8-round fight, and in May he defended the title against Cody Koch, by knockout in the 4th round. That's despite the fact that in the professional boxing elite it is traditional to hold an average of two fights per year. Very rarely does anyone among truly elite boxers does three fights a year. However, at the beginning of their career, almost all athletes are exposed to such an intensive schedule. And very few of them, who survive this crazy schedule, are bound to become elite boxers - champions, who occupy the highest positions in the ratings of the world's leading federations.
Time passed, and Klitschko continued his winning spree. Although he was knocked down for the first time in his career, no one seemed to care. After all, that fight in September 1998 against Steve Pannell, where he got knocked down in round 1, will be remembered for Klitschko knocking his rival out as early as round 2.
But in December 1998, Klitschko, Jr. was faced with his first severe challenge. Not only did Klitschko, who had already shown his skills, was holding his first ever fight in Kyiv, on his native soil, he somehow got to lose to a little-known American. Ross Puritty beat Wladimir purely technically. He proved to be a real tough guy and sustained 10 rounds of severe beating, literally. And when Klitschko got exhausted, Klitschko's rival boosted his offense and knocked the Ukrainian boxer twice late into the 10th round. In round 11, the story repeated itself for the third time, and Klitschko team chose to throw out a towel. In this battle, he was defending his International WBC title for the third time...
Wladimir Klitschko - Ross Purity
However, to his credit, Klitschko recovered rather quickly and returned to the ring in February 1999. And that was a beautiful return – in the 1st round he managed to knock out the previously undefeated Zoran Vujicic.
The next cycle of victorious fights included winning the WBA Intercontinental title (in a fight against Joseph Chingangu), three successful title defenses, and a total of 34 fights by July 2000, of which he won 33 (30 by KO).
In July 2000, in his 35th battle, Klitschko for the first time fought for the "big belt." In a duel against the American, Monte Barrett, he defended the title of a WBO champion by knocking out his opponent in the 7th round.
Wladimir Klitschko - Monte Barrett  
He safeguarded his belt over the next six defenses until he lost in a duel against South African Corrie Sanders on March 8, 2003.
Klitschko also lost a year later, in April 2004, when the WBO title became vacant. This time, he could not win it in battle against Lamon Brewster. However, in between those two failures he managed to win two fights, but the third defeat almost "buried" the Ukrainian's career. His psychological condition, the opinions of third-party experts and analysts that Wladimir read, saw and heard, and could not help reacting to, all of this could not but affect him. No one was hardly thinking back them of him being able to conquer more heights. Who could imagine that in the next 11 years, Klitschko would not lose once in 22 (!) fights. Apparently, Wladimir Klitschko believed in himself, as well as his closest entourage - coaches, physiotherapists, and psychologists. His TEAM.
The real return came in two years, in April 2006. In German Mannheim, for the second time in his career, the Ukrainian defeated Chris Byrd and won the IBF world title, as well as the vacant IBO title.
The next "iconic battle" (although which of Klitschko fights could be called ordinary) was held 5 years later, in July 2011, when in Hamburg, in a persistent and intense 12-round fight he beat British David Haye, by points. The Briton behaved extremely boorishly, constantly provoking the Ukrainian, so the public prepared for Klitschko's fierce response to such behavior. However, he behaved professionally in the ring and adequately withstood a 12-round bout. Of course, there could be no way that Haye could be considered an equal to Klitschko, and the judges confirmed it. But, despite all his anger at the rival, Wladimir greeted him very warmly following the fight. At the same time, Haye, strangely enough, found strength to congratulate the opponent on his victory.
Finally, along with this victory, another WBA title came to Klitschko, Jr. There was one belt left, perhaps the most prestigious one, the WBC, but it was owned by Vitali Klitschko. The Ukrainian brothers monopolized the top of the boxing Olympus.
Wladimir Klitschko - David Haye
In the last years of his career, Klitschko kept defending the title and simultaneously negotiated the fight for the title of the absolute world champion after Vitali completed his sports career and the WBC title became vacant. At times it seemed that there was no light at the end of the tunnel, sometimes it appeared. In any case, the fatal battle with Tyson Fury in November 2015 seemed ordinary at first. Another title defense against another upstart. Everyone just believed too much in Klitschko's invincibility after his brilliant series of 22 wins.
The fight, which took place on November 28, 2015, was an actual killer of Wladimir's career. And, interestingly, it's not only Klitschko, who is to blame for this. The venerable age of the Ukrainian boxer was multiplied by the lack of Fury's will to hold a rematch. First, ostensibly, because of an injury, and then - due to a more natural reason, which was drug addiction and a serious psychological condition.
Finally, the last fight in Klitschko's career against the young Anthony Joshua, who gave Wladimir the chance, has clearly shown that the Ukrainian boxer is a "stranger" at this celebration of life. Of course, Klitschko did everything he could to win the fight. He even led on points in the middle and second half of the battle. But lacked strength toward the ending. In the 11th round, he was simply outboxed by his opponent.
After such an ending to the fight, the verdict about the continuation of his career and the attempts of a rematch, alas, was obvious, even despite the fact the negotiations were being held about for more than three months.
Klitschko remained in the history of boxing a very decent man, always extremely respectful of his rivals. In this regard, he was a little "out of this world." After all, the model of behavior of a typical boxer is radically the opposite - streams of insult and dirt upon the opponent at a pre-match press conference, with a clear goal to get the opponent out of balance.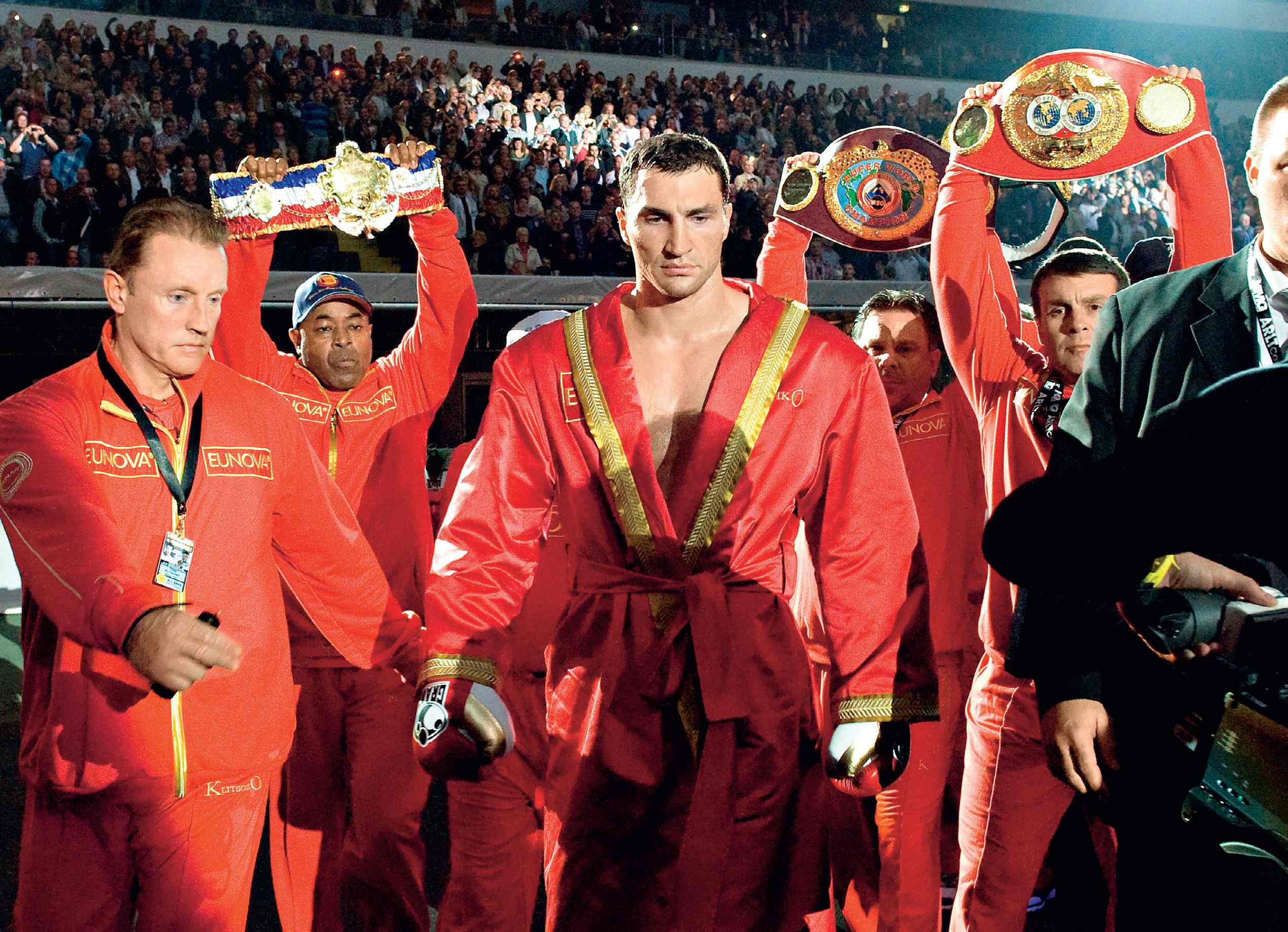 open sources
Wladimir, as well as his brother Vitali, never allowed himself anything like this, only responding to their opponents within the ring. As a rule, this kind of response was much more explicit than any previous arguments of his rivals. Their traces of such response would long remain on their faces.
Klitschko has fully proven that the saying "first you work for a name, then the name works for you" can absolutely be applied to boxing. Just a few days ago an updated version of the WBO and The Ring magazine ratings came out. In both versions, Wladimir Klitschko ranks 5th. And that's  after three years without wins and two lost title fights in a row…
Thank you, Champion!
If you see a spelling error on our site, select it and press Ctrl+Enter