Akhtem Seitablaev: If each of us says: "I am Ukraine," everything will begin to change
17:50, 31 August 2017
6 min.
365
Interview
In an interview with UNIAN, Crimean Tatar actor and film director Akhtem Seitablaev spoke about the need to talk about Crimea as often as possible, especially in the international arena, and explained what Crimea House he is currently heading is all about, also addressing the issue of what it's like for Crimean residents to live under the occupation.
Actor and film director Akhtem Seitablaev has for 12 years (from 1992 to 2004) lived and worked in the Crimea, in Simferopol's State Crimean Tatar Academic Music and Drama Theater. Since 2003, he has been acting in movies and in 2005 he started playing in Kyiv's Left Bank Theater of Drama and Comedy. In 2007, he started his new career path as a film director.
In 2012, his movie "Backstreet Champions" won the "Golden Duke" award as "the best Ukrainian film." Among Akhtem's other famous works is his role of a pilot Akhmetkhan Sultan in the feature film "Haytarma" (2013), which he also directed. In 2016, in the series of films made for Ukraine's Independence Day, Seitablaev played the Ukrainian poet, dissident, and political prisoner, Vasyl Stus. In 2017 the director took up another feature movie about the heroic defenders of the Donetsk airport, "Cyborgs."
This year, the director took up the movie about the Donetsk airport defenders / Photo from UNIAN
You were born in Uzbekistan, into the family of deported Crimean Tatars. Do you remember how you first learned about the tragedy of the Crimean Tatar people?
Totally everyone has been deported from Crimea, including the families of my mom and dad. My parents met in Tashkent, where my mother studied at the theater institute, and my father - in a construction college. I am the third child in the family, and I can say that my childhood was a happy one.
If we talk about when I clearly began to understand that it's not that easy to be a Crimean Tatar, it was when I was in the fifth grade. Our history teacher, when talking about the battle for Sevastopol, accused the Crimean Tatars of treachery. Then there was a big scandal. This teacher has not taught us anymore.
Yangiyul in general was a special city - most of the demographic consisted of deportees: Crimean Tatars, Germans, Far Eastern Koreans – all these people, by their example, clearly understood what deportation is, what is a state machine which somehow suddenly decided that you are an enemy.
How did you endure the return to Crimea, which you have never actually seen? How did you meet the Homeland of your parents?
From the very childhood, like every Crimean Tatar, I've heard stories about Crimea and that we will definitely return. Imagine the impression of a 16-year-old guy who flies from the International Tashkent airport and arrives in some small Simferopol airport… This longing was terrible. None of my expectations, nothing from the stories of my parents was confirmed.
Three days later I was taken to Bakhchisarai, to see the house for which my dad paid part of its cost in advance. On the same day, I was taken beyond Bakhchisarai, to where the Great Crimean Canyon is located. And there I first saw what Crimea is.
A year and a half later, in Sudak, while gathering fruit and grapes, I saw the sea for the first time in my conscious life. These were fantastic sensations, full of hope. However, for the first three years, the locals treated the Crimean Tatars very cautiously - no one expected us. There were different situations, even conflicts.
What did you feel when, in 2014, "little green men" emerged in Crimea?
I was in Crimea during these days. I remember there was a feeling of frozen air. And it was clear that all this was not something minor.
Of course, people live by faith and hope that all bad things that happen to them and their families will soon pass. Of course, I want to wake up tomorrow morning and see that everything's back to normal in Crimea. But, unfortunately, this is not the case yet.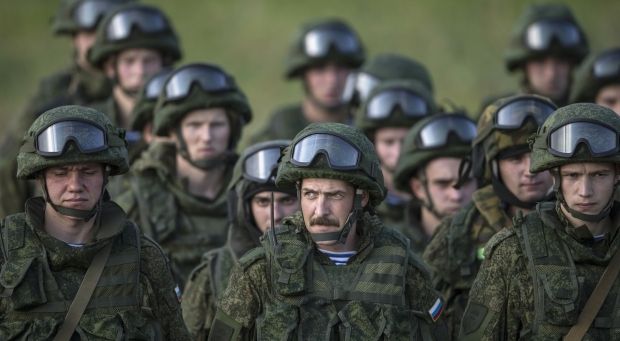 "Little green men" in Crimea / REUTERS
In February this year, Crimea House started its work in Kyiv, a state-owned enterprise that united under its roof public organizations dealing with the issues of Crimea. You became its director. Tell us what the organization is all about… What are the plans for Crimea House?
Crimea House actively participates in all activities related to Crimea, Crimean and Crimean Tatar problems. To date, we have held Hydyrlez, the May 18 requiem, Day of the Crimean Tatar Flag, a number of exhibitions, and several youth conferences ... There are plenty of plans on the agenda: setting up a small television studio to produce documentaries and research films. Partly, publishing, as well. Master classes in various fields, for example, the study of traditional crafts of Crimean Tatars, Ukrainians, as well as of the entire multiethnic Crimea. Conferences, exhibitions, and presentations...
Now we are establishing cooperation with Molodist film festival. Hence, in the future, there is an opportunity to invite filmmakers, screenwriters, and globally acclaimed cultural and public figures. If Crimea House is presented within the framework of the film festival, it will be an expansion of our scale.
In general, I dream that the Crimean House will become a kind of start-up, where the elite of Crimea and Ukraine will emerge; I dream that Crimea House will become a place where new global senses will be emerging. I want the young people to have an opportunity to discover a big world called "Ukraine," and then a wider world as such.
The doors of Crimea Home are open to everyone with whom we agree on basic values, to those who understand that Crimea is Ukraine.
Now more often we hear about various plans for the de-occupation of Crimea. What do you think should be done immediately after Crimea returns to Ukraine?
I am not the holder of ultimate truth, but I would do such things: those whose hands are stained in blood, or those who violated the state oath of a military serviceman, a security services operative, should be prosecuted according to the law and imprisoned. Those who want to stay in the Ukrainian Crimea and confirm their Ukrainian citizenship should be officially told in a year to pass the exam in Ukrainian language and history of Ukraine. If you do not wish to pass the exam but you want to live in Crimea, you must work, pay taxes, but without the right to vote. This is quite an uneasy path, which is not fast, either.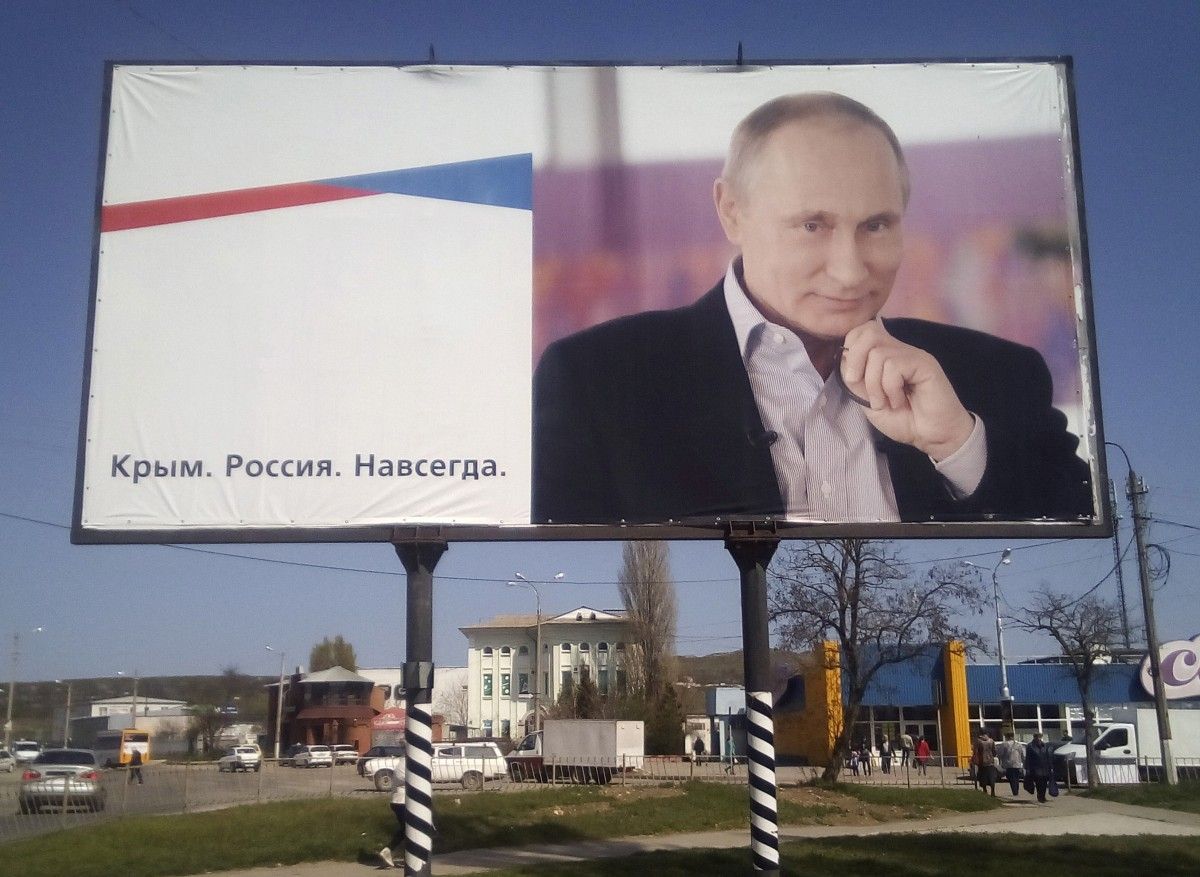 REUTERS
You mentioned the painful topic of the language, which, for some reason, continues to divide citizens of Ukraine. I noticed that you often speak Ukrainian at press conferences and in interviews. Where did you study the language?
I have never specifically studied Ukrainian language anywhere, it was my personal desire. Several years ago I realized that knowing the language of the country you live in is not some kind of a feat.
What other languages have you mastered?
Unfortunately, I don't speak English or German yet. I find the easiest the language that I hear every day, that is Ukrainian.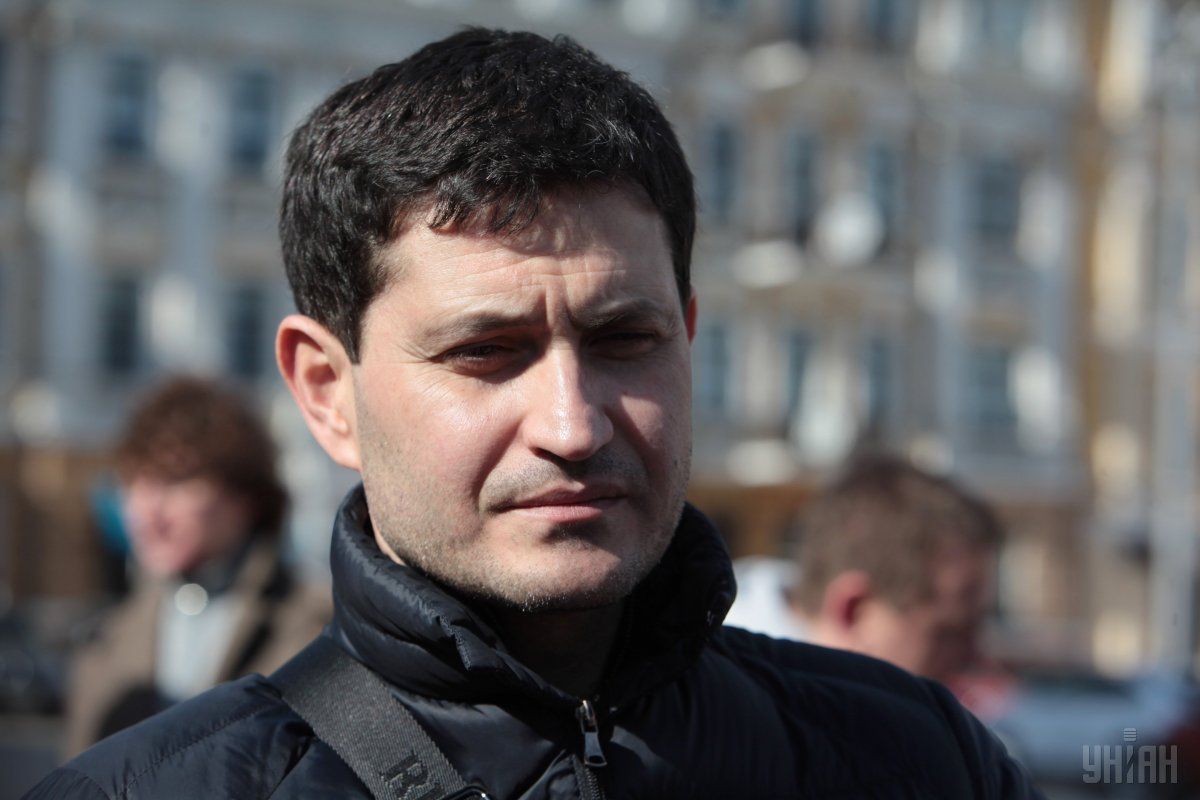 Photo from UNIAN
How often do you speak Crimean Tatar?
I speak Crimean Tatar with my mother, relatives, and friends in Kyiv.
Returning to the problematic issues: what, in your opinion, was the impetus to the fact that all these sad events of recent years took place in Ukraine and Crimea was annexed?
Nothing was done to stitch the country together. It was not said that in our country there are many nationalities, and that it is wonderful. It is much easier to make money when the people do not trust each other and are busy with constantly being defensive: against a bad neighbor or rising prices, rather than with issues of social elevators and the rule of law, or with better roads...
So now we need to start with ourselves. If each of us says: "I am Ukraine," everything will begin to change.
I also believe that it is necessary, finally, that the Verkhovna Rada adopt the law on the creation of a national-territorial autonomy for the Crimean Tatars. This would be a fantastic step from the legislative perspective to represent the Tatars as an indigenous people, who have the right to choose which country to be part of. After all, the Crimean Tatars clearly showed that they are pro-Ukrainian citizens. And they are still proving this.
Do you think that enough attention is paid to the topic of Crimea's return in the international arena?
There will never be too much of attention. We need to do our best - write articles, conduct sociological studies, constantly remind of and monitor the situation in Crimea, make films and write books, create as much content as possible to be presented in the international arena - to constantly remind of Crimea. We should every day "clean our rifles" on this ideological front.
By the way, speaking about the ideological front. Recently, the shooting of the movie "Cyborgs" has been completed, and the teaser for the film was viewed 100,000 times in the first day alone. How relevant is the demand for such a movie in a country seeing more victims with each year and where the people are worn off with the war?
The demand is very relevant. I am in favor of having different movies: comedies, tragicomedies, dramas, and military dramas. I dare to hope that our film is actually life-affirming. There are a lot of fighting scenes in it, but this is a movie about the peace that is born amid war.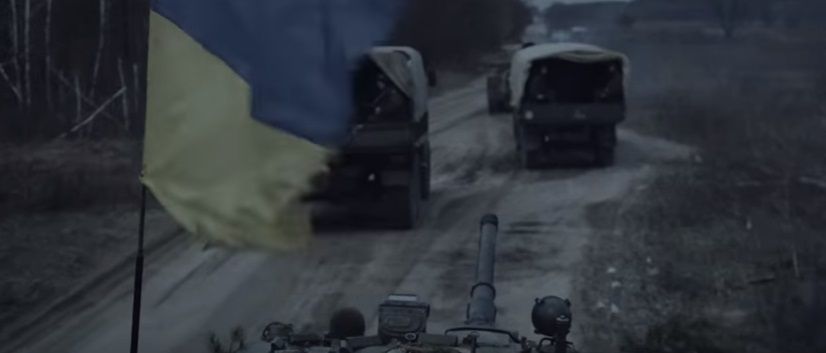 Shot from a teaser for "Cyborgs" / Screenshot
In the film, there are six main characters representing an archetype of Ukrainian men. The move is not new but it helps to understand what the Ukrainians are thinking about and what they are going through.
We have a lot of conflict dialogues between fighters about which kind of country we are defending, which country we want to return to, about the language problem, the problem of fathers and children, and a fairly large range of painful and complex issues that exist today. But all this is flavored with good and tasty lines and humor. Despite the fact that this is a movie for men, there was some space left for lyricism in it.
There are fears that in order to understand such global events, a time distance is needed. But I cannot remain silent about this. And I know how important it is for our fighters to understand that we are aware of them, that they are not just shedding blood in vain. A warrior and an artist are similar in some ways: it is important for you to feel that what you are doing finds a feedback.
Many of your works are based on real events. And, if we talk about creativity and creative plans, what historical facts would you like to put in the basis of your future films?
There are many such facts. There is, for example, the Konotop battle. Or the day when Mustafa Dzhemilev was not allowed to enter Crimea. One day from his life could make up an entire movie.
In the near future, I plan shooting in Kazakhstan. Then there will be a project for 1+1 TV channel – last year I won pitching as an invited director. The shooting will be in spring. As they say, if you want to make God laugh, tell him about your plans. There are many of them, but I very much hope that everything will be completed with his help.
Zebede Sherfetdinova
If you see a spelling error on our site, select it and press Ctrl+Enter