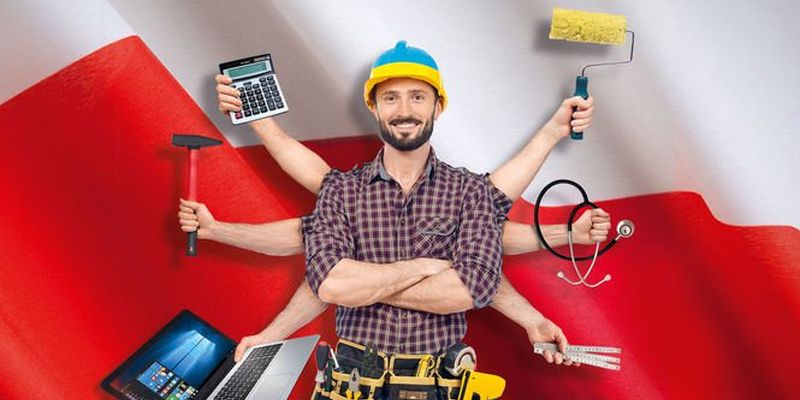 How can Ukraine keep qualified workers from leaving country
23:50, 20 November 2017
8 min.
1796
Ukraine is losing grip of its able-bodied citizens. Everyone seems to be seeking jobs and decent salaries abroad - students and criminals, scholars and entrepreneurs… UNIAN asked labor market experts what Ukraine should to keep hold of its labor power.
Ukrainians are accustomed to seeking a better luck elsewhere. UNIAN has earlier elaborated on the labor migration phenomenon in its piece titled "Reasons why Ukrainian population shrinks".
In general, in the modern world, labor migration is a completely normal process. Leading labor market expert, former director of development at Work.ua Serhiy Marchenko reminds that many countries throughout the history of their development saw large migration processes (Poland, Ireland, and Italy). Moreover, the expert says labor migration not only relieves social tensions but also, to a certain extent, resolves the problem of unemployment. "If Ukraine cannot provide people with jobs today, let these people travel to work in Poland, the Czech Republic, or beyond," he said.
The expert believes that very often people choose not to leave for good and return once conditions in their home country become more favorable - just as happened in 2004-2006, when Ukraine experienced rapid economic growth, decent jobs were offered as well as a decent salary. "Back in the day, I was a recruiter, so I remember that the salary of some unit chief started from $2,000. And I will tell you, many at that time were coming back from Europe," he recalls.
President of All-Ukrainian Association of Companies on International Employment, Vasyl Voskoboynyk, also believes labor migration is an objective process which follows the development of humankind and will exist regardless of our estimates, having its own cons and pros. "The advantage is that when migrant workers return to their homeland, they bring along an advanced life experience in a developed society. The disadvantage is the drain of the most active part of the population to other countries," explains Voskoboynyk.
It's mostly this particular downside of labor migration that we hear most often from the Ukrainian media. The reports on the outflow of young specialists, the so-called brain drain, or the lack of manpower in Ukraine incite unreasonable fears, but, luckily, this process can be resisted.
How to keep workers
Despite the popular stereotype that the Ukrainian labor market has collapsed, this is de facto not the case. Serhiy Marchenko notes that the indicator of the real state of the labor market is the number of vacancies posted by employers. If two years ago, the work.ua website saw the number of actual vacancies from employers at about 40,000-50,000, now there's about 90,000-100,000 vacancies.
Besides, the expert says there has been a recent, and noticeable, increase in job offers in the basic spheres of the economy (industry, construction, transport, and logistics). However, on average, an employer sees two times fewer jobseekers then there were in 2015. Therefore, employers complain that they just can't fill their vacancies.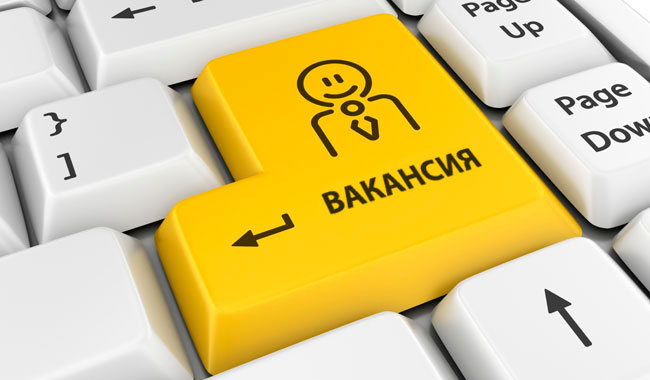 Enter button saying Vacancy / Photo from dt.by
HR-expert at Rabota.ua, Tetiana Pashkina, also notes that job seekers are mostly not interested in vacancies that are somehow connected with the labor sector in Ukraine. At the same time, interest does not go down to similar positions abroad. "We currently have more than 2,000 vacancies in the "other countries" category. The number of employers who are interested in Ukrainian workers is not reduced, as well as the number of people interested in traveling abroad to get a job. Ukrainians are offered jobs of greenhouse keepers, builders, or carpenters," Pashkina says.
The point is that while in Ukraine regular workers receive UAH 8,000-10,000, or UAH 15,000 max, working in warehouses in Poland could bring them UAH 17,000 -22,000. A teacher at the Kyiv School of Economics, Hanna Vakhitova, notes that higher wages are the main reason for 40% migrant workers to leave country: "And while Ukraine remains one of Europe's poorest countries, we can't do anything about it."
"Also, a lot of people say that "we are going, because we want to provide a better future for our children." And, again, what else can be done other than improving the situation in the country? As soon as people feel more confident in Ukraine, the pressure on foreign migration will weaken," adds the expert.
Another factor for the people of working professions to remain in Ukraine is the creation and opening of new enterprises with foreign investments. "It is necessary to open new enterprises together with foreign investors, so that the workers had the opportunity to work at home and receive a salary that would ensure a decent living," emphasizes Vasyl Voskoboynyk.
Labor market experts also note that Ukrainians often travel abroad because they are simply unaware that, say, in the neighboring regions there are vacancies that could suit them. For example, Serhiy Marchenko said that foreign companies in Lviv region were complaining that they could hire workers for wages twice as high as the average across the region.
Anna Vakhitova spoke of the similar situation. In the city of Dnipro, steelmakers cannot hire workers for a salary of UAH 12,000, whereas in Cherkasy people do the same work for just UAH 4,000. "We have very low mobility within the country. A certain promotion of internal migration could change this, weakening the pressure on external migration," she said.
In addition, according to Vakhitova, most Ukrainian employers are in fact not ready to pay wages as high as in Europe. Moreover, over a long period, a certain negative image has been formed in relation to the working positions (once you become a regular worker you will start drinking, etc.).
In turn, Serhiy Marchenko said that Ukrainian employers, on the contrary, are ready to increase wages to their staff. However, unfortunately, they lack the specialists they require - to a certain extent, as a result of the far-fetched "non-prestigious" image of working professions. "For example, some company is looking for an agronomist or a zoo technician... Old cadres are never willing to re-train on new technology, while the younger ones are not prepared, because the industry has long been non-prestigious," Marchenko complains.
How to keep the intelligentsia
According to the vacancies posted by foreign employers at one of the Ukrainian job search sites, Ukrainian teachers abroad are almost in no demand (it's only English teachers sought in China). But there is a lot of demand for Ukrainian doctors. There is an opportunity to work as a pediatrician in Germany, a cosmetologist in Poland, a massage therapist in India, or a gynecologist in the Czech Republic. "The proposed salary is UAH 100,000 for a doctor in Germany, UAH 50,000 - in the Czech Republic, UAH 75,000 - in Libya, a reproduction doctor in Dubai – some UAH 180,000. Even a nurse in the Czech Republic will make UAH 20,000," says HR-expert at Rabota.ua website Tetiana Pashkina.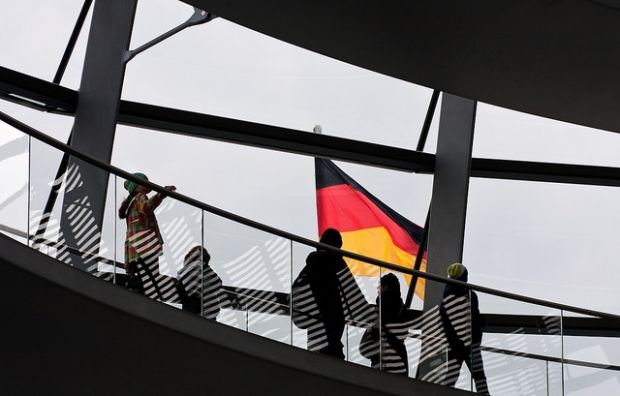 flickr.com/photos/davidrosenphotography
Of course, after taxes and other payments, the sums will no longer seem so fantastic (especially given the difference in the cost of living in Europe and Ukraine). Nevertheless, as Anna Vakhitova remarks: "It is impossible to pay people UAH 5,000, sitting there and thinking of how to make sure they don't flee from Ukraine."
The expert says that in reality, most Ukrainians don't need "millions". "The main thing is to give people the opportunity to earn here, in Ukraine, so much so that they feel confident that a person would not be anxious about how they will pay their bills next month or buy their kid some toy. As soon as you start to feel comfortable enough, other factors [in favor of staying] step on the forefront – it's the family and favorable social environment," she explains.
In addition, for genuine experts in their fields, it is extremely important to be able to grow professionally. That is, new hospitals and application of new technologies and equipment are also the incentives for the Ukrainians to stay.
How to keep the younger generation
According to the head of the Ukrainian World Coordinating Council, Mykhailo Ratushny, Ukraine is losing many potential young professionals through student migration. According to him, annually some 15,000 to 18,000 Ukrainian students enter in Polish higher educational institutions, while about 3,000 go to study in Germany. 90% of them do not intend to return and, in the end, they never do. "Therefore, in order to prevent such an intellectual migration, first of all, we need to improve the quality of our education system, to make education more applicable, so that it is more in line with the needs of our time," he believes.
In turn, the teacher at the Kyiv School of Economics, Hanna Vakhitova, is convinced that there is no big problem in the fact that Ukrainian students travel to study abroad. "The question is, will any of them come back, or will any of them cooperate with those who remain in Ukraine?" she emphasizes.
According to the expert, first of all, it is necessary that the achievements of these students be recognized in Ukraine - and we have already begun to make certain steps to this end (until recently, Ukraine did not recognize foreign diplomas). Secondly, one must see things from a more modern perspective, developing scientific cooperation. "That's even for those students who do not return to Ukraine to be able to do joint research with our teachers and scholars, or come teach in Ukraine," said Vakhitova.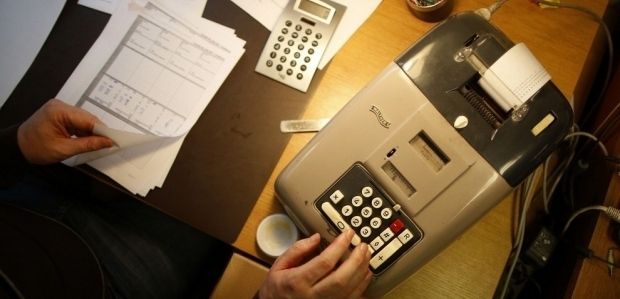 REUTERS
When it comes to employing skilled young people in Ukraine and keeping them from moving abroad, one should start with the stage of helping them select a future profession. An expert on education, an analyst at CEDOS Yehor Stadniy is convinced that high school students and their parents need to see clear explanations on which professions are most needed in a country, or where they should expect a breakthrough and where they shouldn't. The thing is that no one is applying to learn how to become a qualified chemical engineer, pharmacist, or a worker in the agrarian sector – professions society really needs today. "Everything associated with natural sciences is still associated with the Soviet Union, all those factories and plants…  And there is still a stereotype that all the factories have been closed down, so there are no jobs there," he notes.
At the same time, this huge number of economists, managers, or lawyers, graduating from universities each year, are simply not in demand in the Ukrainian labor market. That's even if they have received some good education.
According to Stadniy, any graduate depends on the labor market. This was quite noticeable in 2009-2010, when stock markets collapsed in the U.S., and the best graduates of the economics schools of America's leading universities were left unemployed. "The labor market was collapsing, and they were forced to look for another job. It is also showing in Ukraine, in a certain kind of way. In addition to "oversupply" of people with higher education, we also have crises in the economy," he notes.
"But this does not mean that these people could not go to another country. People are mobile; they can seek jobs not only in Ukraine," adds Stadniy.
In fact, it's not easy for any young specialist to find their first job in Ukraine, overcoming the barriers of the notorious "three years of experience". So it is not surprising that often yesterday's students refuse to try to get a job in their profession, instead choosing to go find a job in the field of services where there are most offers. According to Yehor Stadniy, it would be worthwhile to introduce certain economic levers at the state level in order to encourage employers to recruit young specialists (for example, to introduce tax deductions for them, etc.).
The analyst complains that there are currently no statistics in Ukraine that would show the real situation with the employment of university graduates. "For two years we have been trying to push into the Ministry of Education a system that would provide data on the state of employment of graduates of higher educational institutions. But no one wants to do this because they understand that people are working in positions that do not even require higher education, and statistics will show this," says the CEDOS expert.
How to keep entrepreneurs
Serhiy Marchenko believes that the state should create such economic conditions, where more and more companies would like to do their business in Ukraine. This applies to both Ukrainian companies and foreign businesses. "The more businesses in Ukraine, the more demand for labor resources. And thus, if the state provides better conditions for doing business in Ukraine, the employers coming to Ukraine will compete for their staff, while wages will grow faster than they are doing now," he says.
According to Vasyl Voskoboynyk, plenty of migrant workers are now ready to return home and open their own business, but they are afraid to do so because they do not feel protected by the state. "While local officials will play the role of satraps, and local law enforcement agencies and judiciary - put pressure on ordinary businesses, one cannot hope that active Ukrainians will remain at home when the EU countries are just next door, where they can work safely and feel safe," he concludes.
Thus, experts are convinced that to keep entrepreneurs in Ukraine, there is no need to reinvent a bicycle. It is important to stick to long-known recipes: transparent taxation, attractive investment climate, and minimum bureaucracy. Real, not fake, reforms and, as a result, economic growth are those banal things that contribute to the preservation of labor resources within the country.
Iryna Shevchenko
If you see a spelling error on our site, select it and press Ctrl+Enter